Find out what menu items from Starbucks do not contain gluten and what you need to know about their food options.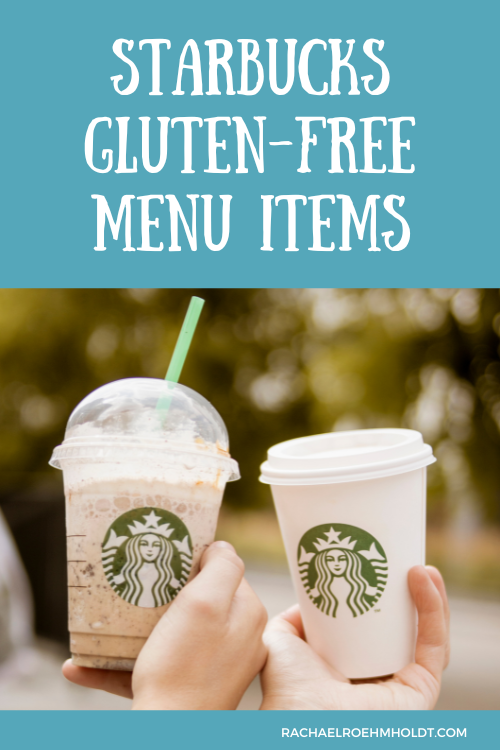 Note: I am a proud Amazon, Chomps, MunkPack, and Thrive Market affiliate and am happy to recommend their service and products to you. Please know that as an affiliate, I may receive a small commission on the products you purchase after clicking through my links. For more info, please see my disclosure policy here.
If you love coffee, you very likely have stepped foot in a Starbucks in your lifetime. That, or been through their drive thru lines while in your car on the way to work.
Starbucks is by far the most popular coffee shop in the world, which makes finding one wherever you live pretty darn easy. It feels like there's one every few blocks no matter where you are in the US, let alone the world.
If you follow a gluten-free diet, you know that coffee is a safe option for you. But what about coffee from Starbucks? And better yet, what about their bakery items so you can grab a bite for breakfast before work or during your lunch break?
If you love Starbucks and you're looking to find out if you can keep visiting this coffee shop regularly while following a gluten-free diet, keep on reading.
In this post, we're going to talk about the basics of gluten and where you can find it in food and at restaurants, as well as do a deep dive into the menu at Starbucks.
Let's go over what we know about how Starbucks handles allergens, plus go over what you need to know about cross contamination before you order anything from these coffee shops.
What is gluten?
Gluten is a protein found in most wheat products, and acts as the "glue" that helps to hold wheat, barley, kamut, spelt, farro, durum, bulgur, rye, and semolina together to maintain their shape.
Gluten is naturally occurring, and therefore is impossible to strip away from the grain. If a grain naturally has gluten in it, there's no way to make that food gluten-free.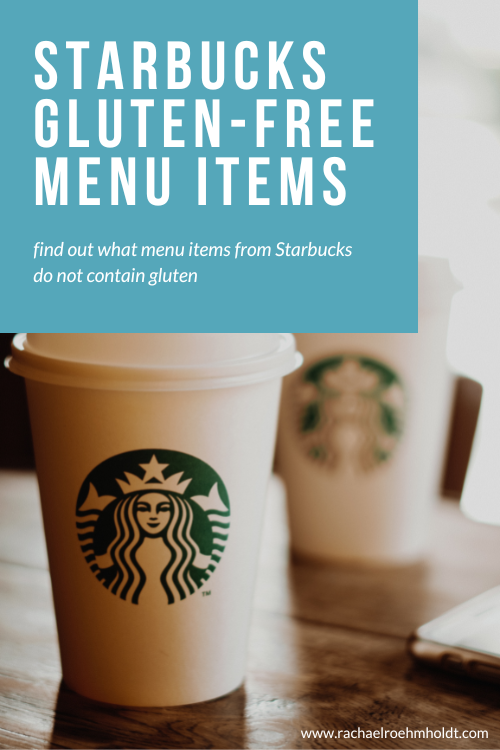 Where can you find gluten in food and drinks?
Gluten can be found in the form of wheat and grain products, like bread or flour in the more obvious places.
You can also find gluten as a binding ingredient, an ingredient added for texture like to make a food more crispy, or as a thickening agent.
Where can you find gluten in restaurants?
Depending on the restaurant you're visiting, you may find gluten in a variety of places.
At fast food restaurants, there will be gluten in hamburger buns, the breading of crispy chicken sandwiches or chicken nuggets, some French fries, salad dressings, croutons on salad, and chili or soup options.
At other restaurants, you'll find gluten in flour in sauces, in pizza or other pastry dough, pasta, and as a thickener in some soups.
Where gluten is found in the menu items will vary from restaurant to restaurant. That's why it's always a good idea to review menus from home, and see if you can find any allergen information before you get to the restaurant itself.
Being able to review nutritional information and allergen statements before visiting a fast food restaurant can be the difference between ordering something that you think is safe for your gluten-free diet and getting sick.
Being knowledgeable about what specific menu items you'll be able to eat without any worries of later reactions is crucial to sticking with your gluten-free diet.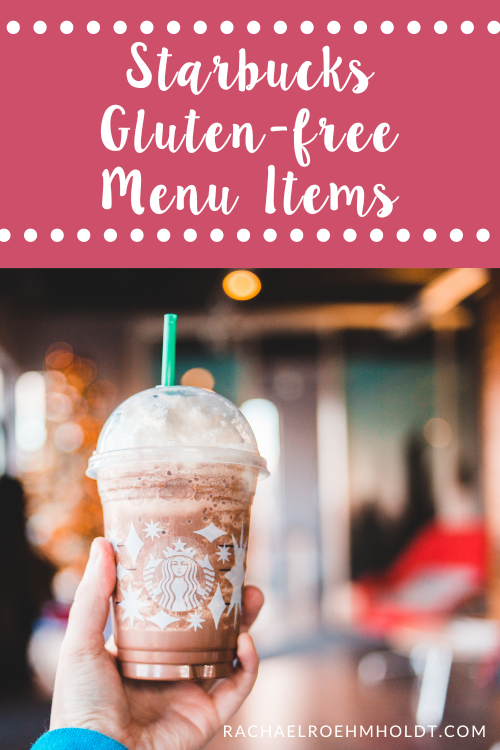 Starbucks allergen statement
Starbucks offers no official allergen statement on their website. That said, there is a customer service Q&A from 2012 that is on their website:
"Where can I find allergen information?
For packaged foods and beverages, allergen information can be found on the product label.
For handcrafted beverages and non-packaged foods, allergen information can be found in the Menu Section, or you can just search for the item in the search field on this site. For any items that are not found on the website, please ask a barista to show or read you the ingredient information on the labels.
To our customers with allergies: We openly handle several allergens throughout our stores, including dairy, soy, tree nuts (e.g., almond, coconut, etc.), eggs, wheat and others.
While we take precautions to keep ingredients separate, we cannot guarantee that any of our beverages or foods are allergen free as we use shared equipment to store, prepare and serve them. Examples of shared equipment include the espresso machine steam wand, blender and pastry case. Please consult your doctor if you have questions about food allergies, so that you can make the decision that is right for you."
Unfortunately, an update from 2012 is the most recent information Starbucks officially provides on their website.
They do share information on their individual product pages about allergens:
"We cannot guarantee that any unpackaged products served in our stores are allergen-free because we use shared equipment to store, prepare, and serve them. Customers with allergies can find ingredient information for products on the labels of our packaged products or online at Starbucks.com/menu."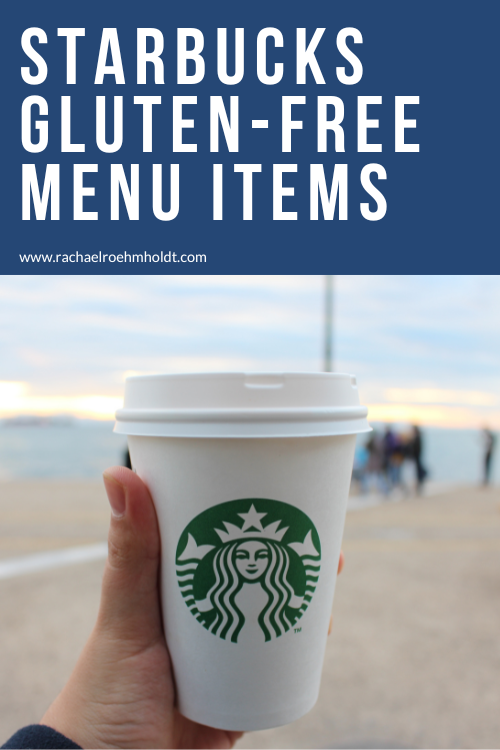 What you need to know about the gluten-free options at Starbucks
It might be easy to assume that all the drinks from Starbucks are gluten-free, but unfortunately that just isn't the case.
Some drinks, especially cold blended drinks and Frappuccinos, contain gluten. It would be easy to look past this if I'd not done the research on ingredients while looking at their menus for this post.
As for their food items, all food in Starbucks are handled with shared gloves, utensils, and kitchen surfaces for gluten-containing foods and foods without gluten.
They also use a shared blender, espresso steam wand, and the pantry case keeps foods with and without gluten right next to each other.
Keep this in mind before you decide on what menu options work best for you on your gluten-free diet.
What to know about cross contamination at restaurants
Most coffee shops and restaurants are not considered gluten-free establishments so it's useful to keep this in mind when making decisions about where to go and what to order.
It's important to know that even if a restaurant claims that their menu items do not contain gluten, that the possibility and probability of gluten in their products is going to be high if there is even one menu item with gluten available.
Depending on your level of sensitivity to gluten, this can be make or break information for you.
If you are Celiac and are allergic to trace amounts of gluten, you'll likely want to avoid most restaurants that offer any bread products or items that are cooked in a shared fryer with other gluten-containing ingredients.
If you are not sensitive to gluten at the trace level and have adverse reactions to gluten due to a food intolerance, you may decide that these trace amounts of gluten from cross contamination are worth risking for a quick, easy, and convenient food option.
Being aware of how you have reacted to gluten in your diet in the past and how much gluten it takes for your body to react is useful knowledge when it comes to situations like these.
Use your best judgment about what you know about your body, how you react to gluten, and what the risks are for you specifically.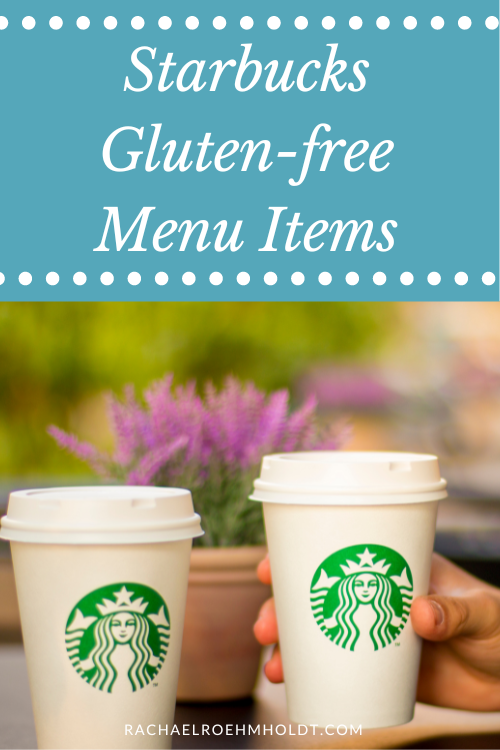 Starbucks Gluten-free Menu Items
Starbucks doesn't offer any specific gluten-free items nor make any statements about being careful with handling food or drinks for people with allergies.
That said, these are the menu items that Starbucks serves that do not contain gluten-containing ingredients as indicated on their website.
Hot Coffees
Caffe Americano
Veranda Blend
Caffe Misto
Featured Starbucks Dark Roast Coffee
Featured Medium Roast – Pike Place Roast
Decaf Pike Place Roast
Cappuccino
Espresso
Espresso Con Panna
Flat White
Honey Almondmilk Flat White
Caffe Latte
Starbucks Reserve Latte
Starbucks Reserve Hazelnut Bianco Latte
Starbucks Blonde Vanilla Latte
Caramel Macchiato
Espresso Macchiato
Caffe Mocha
Starbucks Reserve Dark Chocolate Mocha
White Chocolate Mocha
Hot Teas
Chai Tea Latte
Chai Tea
Earl Grey Tea
Teavana London Fog Tea Latte
Royal English Breakfast Tea
Royal English Breakfast Tea Latte
Emperor's Clouds & Mist
Matcha Tea Latte
Honey Citrus Mint Tea
Jade Citrus Mint-Brewed Tea
Mint Majesty
Peach Tranquility
Hot Drinks
Hot Chocolate
White Hot Chocolate
Steamed Apple Juice
Steamed Milk
Vanilla Creme
Frappuccino Blended Beverages
Espresso Frappuccino Blended Beverage
Cafe Vanilla Frappuccino Blended Beverage
Caramel Frappuccino Blended Beverage
Coffee Frappuccino Blended Beverage
Mocha Frappuccino Blended Beverage
White Chocolate Mocha Frappuccino Blended Beverage
Strawberry Creme Frappuccino Blended Beverage
Chai Creme Frappuccino Blended Beverage
Matcha Creme Frappuccino Blended Beverage
Vanilla Bean Creme Frappuccino Blended Beverage
White Chocolate Frappuccino Blended Beverage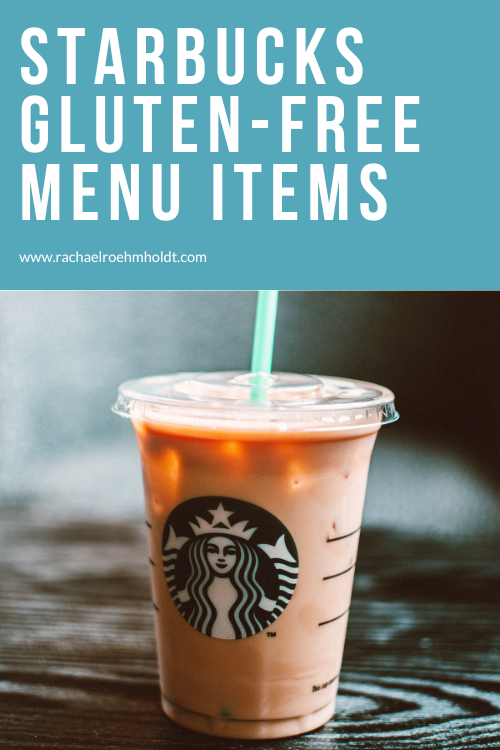 Cold Coffees
Chocolate Cream Cold Brew
Salted Caramel Cream Cold Brew
Starbucks Cold Brew Coffee
Vanilla Sweet Cream Cold Brew
Starbucks Cold Brew Coffee with Milk
Nitro Cold Brew
Vanilla Sweet Cream Nitro Cold Brew
Iced Caffe Americano
Iced Coffee
Iced Coffee with Milk
Iced Espresso
Iced Toasted Vanilla Oatmilk Shaken Espresso
Iced Brown Sugar Oatmilk Shaken Espresso
Iced Chocolate Oatmilk Shaken Espresso
Iced Shaken Espresso
Iced Flat White
Iced Honey Almondmilk Flat White
Starbucks Reserve Iced Latte
Starbucks Reserve Iced Hazelnut Bianco Latte
Iced Caffe Latte
Iced Cinnamon Dolce Latte
Iced Starbucks Blonde Vanilla Latte
Iced Caramel Macchiato
Iced White Chocolate Mocha
Iced Caffe Mocha
Starbucks Reserve Iced Dark Chocolate Mocha
Iced Teas
Teavana Sparkling Unsweetened Peach Nectarine Green Tea
Teavana Mango Black Tea
Iced Black Tea
Iced Black Tea Lemonade
Iced Royal English Breakfast Tea Latte
Iced London Fog Tea Latte
Iced Chai Tea Latte
Iced Peach Green Tea
Iced Peach Green Tea Lemonade
Iced Matcha Tea Latte
Iced Green Tea
Iced Green Tea Lemonade
Iced Matcha Lemonade
Iced Passion Tango Tea
Iced Passion Tango Tea Lemonade
Cold Drinks
Dragon Drink Starbucks Refreshers Beverage
Mango Dragonfruit Starbucks Refreshers Beverage
Mango Dragonfruit Lemonade Starbucks Refreshers Beverage
Paradise Drink Starbucks Refreshers Beverage
Strawberry Acai Lemonade Starbucks Refreshers Beverage
Pineapple Passionfruit Starbucks Refreshers Beverage
Pineapple Passionfruit Lemonade Starbucks Refreshers Beverage
Pink Drink Starbucks Refreshers Beverage
Strawberry Acai Starbucks Refreshers Beverage
Starbucks Baya Energy Mango Guava
Evolution Fresh Organic Vital Berry
Evolution Fresh Organic Defense Up
Evolution Fresh Orange
Evolution Fresh Organic Super Fruit Greens
Evolution Fresh Mighty Watermelon
Tree Top Apple Juice Box
Starbucks Baya Energy Raspberry Lime
Lemonade
Blended Strawberry Lemonade
Horizon Chocolate Organic Milk
Horizon Organic Lowfat Milk Box
SBC Milk
Horizon Organic Vanilla Milk Box
Galvanina Sparkling Water
Spindrift Grapefruit Sparkling Water
Spindrift Raspberry Lime Sparkling Water
Galvanina Sparkling Water – Lime
Dasani Bottled Water
Ethos Bottled Water
Hawai'i Volcanic Water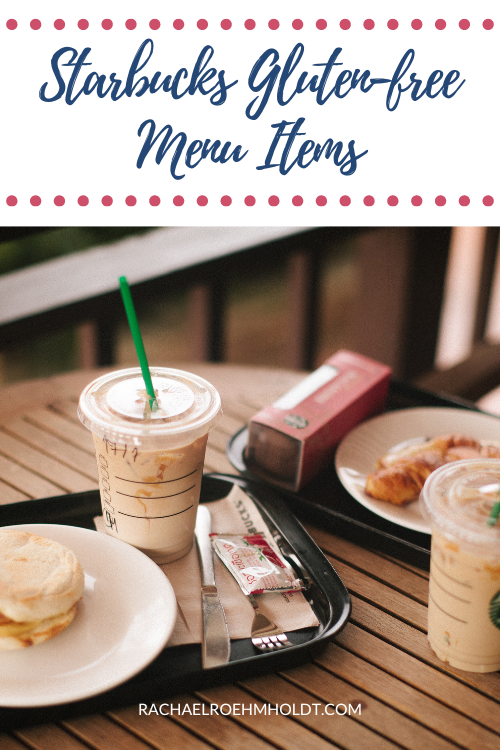 Hot Breakfast
Kale & Mushroom Egg Bites
Bacon & Gruyere Egg Bites
Egg White & Roasted Red Pepper Egg Bites
Bakery
Avocado Spread
Marshmallow Dream Bar
Lunch
None of the Lunch menu items from Starbucks are considered safe for a gluten-free diet.
Snacks & Sweets
Some may be gluten-free but these are all third party snacks. You can review packaging at the store as snacks can vary location to location.
Oatmeal & Yogurt
You'll always want to be careful about oats and oatmeal on a gluten-free diet as there is a chance for cross contamination during manufacturing and processing with other gluten grains. Keep this mind before ordering their oatmeal options.
Rolled & Steel-Cut Oatmeal
Berry Trio Parfait
Strawberry Overnight Grains
If you enjoy eating at Starbucks or grabbing a quick drink on your way to work and have wondered if certain items on their menu are safe for your gluten-free diet, I hope this information has been helpful for you.
Many of their drinks do not contain gluten ingredients, but a lot of their food items do. Be aware of this as well as the possibility of cross contamination before ordering from this coffee shop.
If you loved this post, I hope that you'll share it with your friends on Facebook and pin it for future reference on Pinterest.