Find out what menu items from IHOP do not contain gluten and what you need to know about their gluten-free options.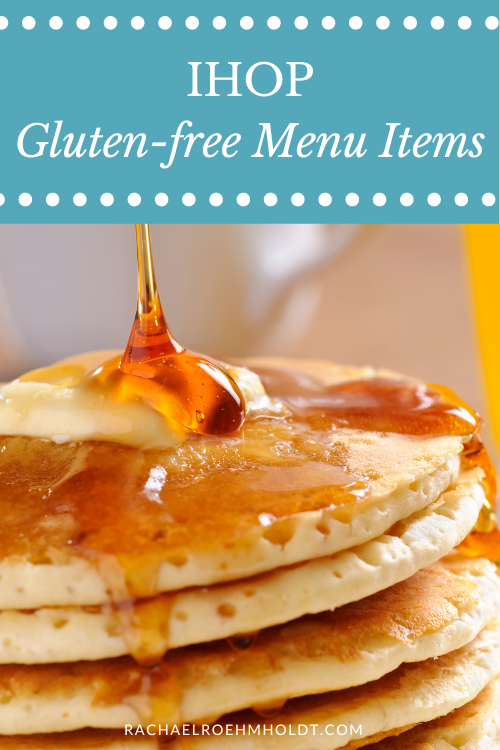 If you love getting breakfast out of the house and letting someone else do the dishes once in a while on the weekends, you may have found yourself inside an IHOP, or International House of Pancakes, at some point.
This all-day breakfast restaurant serves not only breakfast, but also lunch and dinner items as well. While their name says they serve pancakes, they have other breakfast foods, sandwiches, and entrees to choose from too.
If you've been looking for restaurants that serve gluten-free options or are just getting started with a gluten-free diet and wondering if your favorite places have anything that will work for you, this post is for you.
In this post, we're going to dig into the IHOP menu, allergen statement, and go over some of the things you need to know about this restaurant and how you can stick with your gluten-free diet while visiting.
We'll also go over some basics on gluten, where you'll find gluten in many different foods, and most importantly where gluten is often hidden in restaurants. Let's get into it!
What is gluten?
Gluten is a protein found in most wheat products, and acts as the "glue" that helps to hold wheat, barley, kamut, spelt, farro, durum, bulgur, rye, and semolina together to maintain their shape.
Gluten is naturally occurring, and therefore is impossible to strip away from the grain. If a grain naturally has gluten in it, there's no way to make that food gluten-free.
Where can you find gluten in food?
Gluten can be found in the form of wheat and grain products, like bread or flour in the more obvious places.
You can also find gluten as a binding ingredient, an ingredient added for texture like to make a food more crispy, or as a thickening agent.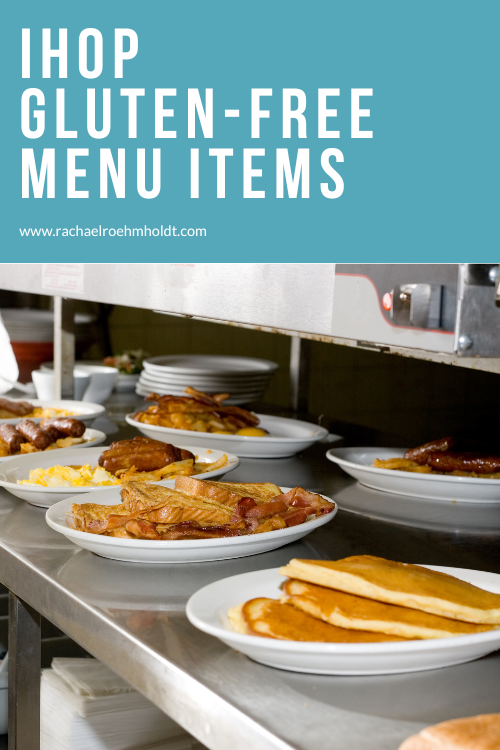 Where can you find gluten in restaurants?
Depending on the restaurant you're visiting, you may find gluten in a variety of places.
At many restaurants, there will be gluten in hamburger buns, the breading of crispy chicken sandwiches or chicken nuggets, some French fries, salad dressings, croutons on salad, and chili or soup options.
At other restaurants, you'll find gluten in flour in sauces, in pizza or other pastry dough, pasta, and as a thickener in some soups.
Where gluten is found in the menu items will vary from restaurant to restaurant. That's why it's always a good idea to review menus from home, and see if you can find any allergen information before you get to the restaurant itself.
Being able to review nutritional information and allergen statements before visiting a restaurant can be the difference between ordering something that you think is safe for your gluten-free diet and getting sick.
Being knowledgeable about what specific menu items you'll be able to eat without any worries of later reactions is crucial to sticking with your gluten-free diet.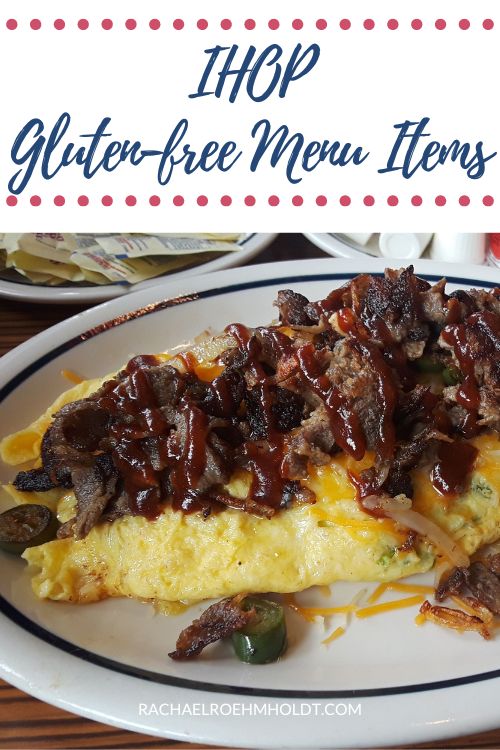 IHOP allergen statement
Acording to the IHOP website, this is their allergen statement and what you can expect for how this chain restaurant handles gluten and other allergens in their kitchens and restaurants.
"As part of our commitment to you, we provide the most current information available from our food suppliers on eight common allergenic foods. These foods include: egg, fish, milk, peanuts, shellfish, soy, tree nuts, and wheat.
In addition, we identify menu items with gluten-containing ingredients. Because we have multiple sources of allergens and gluten-containing ingredients in our shared cooking and prep areas, including common fryer oil, we are unable to guarantee that any menu item can be completely free of allergens or gluten-containing ingredients.
In addition, we use highly refined soybean oil in our fryers, which the FDA exempts from being labeled an allergen. Due to the complexity of our ingredients, other allergenic foods may be present in a menu item, but not declared in this section or menu."
What you need to know about eating gluten-free at IHOP
IHOP makes no claims on any of their food being gluten-free or safe for a gluten-free diet, because they acknowledge that there is a high likelihood of cross contamination in the kitchens and restaurants as a whole.
For folks who aren't sensitive to gluten at the cross contact level, you may opt to look through their menu and find items that don't contain gluten or wheat ingredients. These may not be truly gluten-free, because they are prepared with the same tools and surfaces as gluten-containing ingredients, but these items don't specifically have gluten or wheat ingredients in their recipes.
It's also important to note that any fried items that are on their list of not containing gluten or wheat ingredients are cooked in a shared fryer with ingredients that do contain gluten. Keep this in mind when making menu choices and ordering.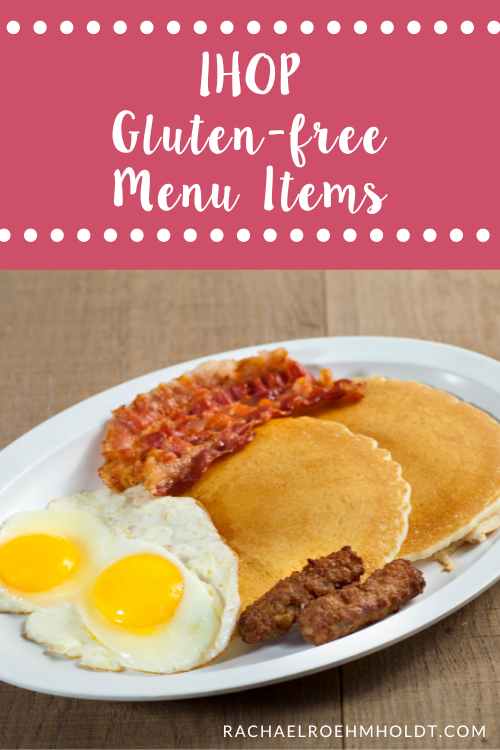 What to know about cross contamination at restaurants
Most restaurants are not considered gluten-free establishments so it's useful to keep this in mind when making decisions about where to go and what to order.
It's important to know that even if a restaurant claims that their menu items do not contain gluten, that the possibility and probability of gluten in their products is going to be high if there is even one menu item with gluten available.
Depending on your level of sensitivity to gluten, this can be make or break information for you.
If you are Celiac and are allergic to trace amounts of gluten, you'll likely want to avoid most restaurants that offer any bread products or French fries that are cooked in a shared fryer with other gluten-containing ingredients.
If you are not sensitive to gluten at the trace level and have adverse reactions to gluten due to a food intolerance, you may decide that these trace amounts of gluten from cross contamination are worth risking for a quick, easy, and convenient food option.
Being aware of how you have reacted to gluten in your diet in the past and how much gluten it takes for your body to react is useful knowledge when it comes to situations like these.
Use your best judgment about what you know about your body, how you react to gluten, and what the risks are for you specifically.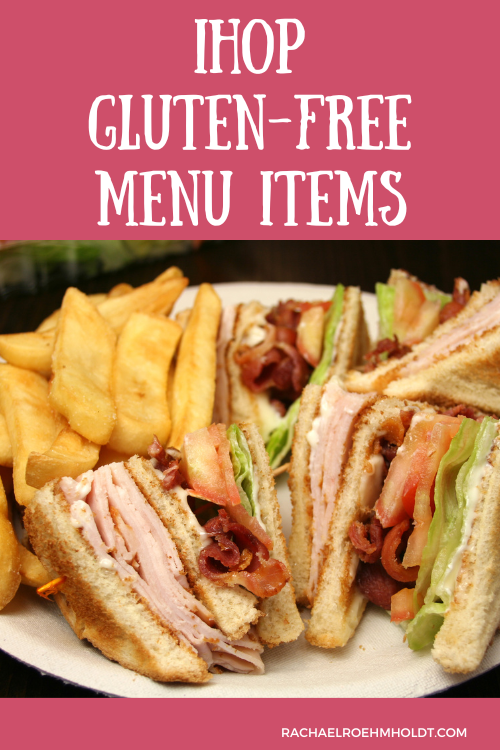 IHOP Gluten-free Menu Items
There are no specific menu items that are gluten-free at any IHOP restaurant. However, these are the menu items that this chain restaurant claims contain no gluten or wheat ingredients.
Many – and probably most – of these have a high chance of gluten cross contamination from the kitchen, so keep this in mind before you order, knowing your own level of gluten sensitivity.
This information was gathered using the Allergen Information section of their website that allows you to filter for allergens, and a tool shows the menu items that do not contain those allergens.
Pancakes & Crepes
Waffles
Gluten-Friendly Belgian Waffle
Combos
Migas with Corn Tortilla
Quick 2-Egg Breakfast
Build Your Own Omelette
Egg White Omelette
American Cheese
Pepper Jack Cheese
Shredded Cheddar Cheese
Shredded Cheese Blend
Whole Milk Cheese
Diced Bacon
Diced Ham
Hash Brown
Pork Sausage Link
Roasted Cherry Tomatoes
Sauteed Green Peppers & Onions
Sauteed Mushrooms
Sauteed Spinach
Tomato
Avocado
Fire Roasted Poblano Salsa
Sour Cream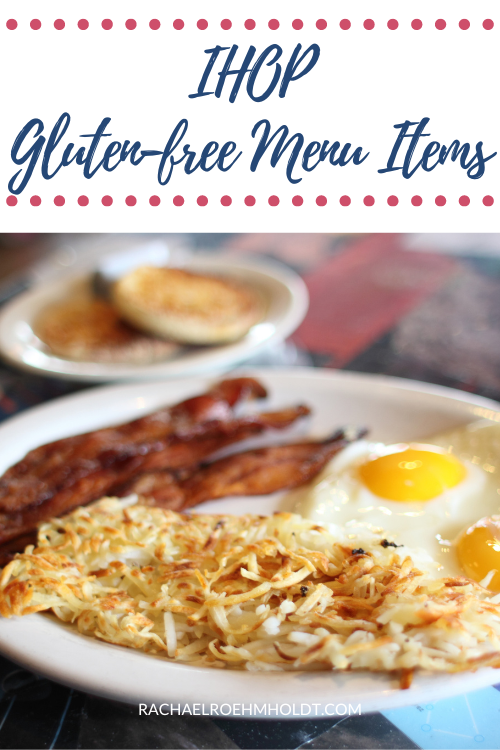 Salads
Chicken & Veggie Salad with Grilled Chicken
House Salad
Salad Dressings
Balsamic Vinaigrette
Honey Mustard
Entrees
Salmon
Sirloin Steak Tips
T-Bone Steak
Entrees Sides
Broccoli with Garlic Butter
House Salad (without dressing)
Loaded Mashed Potatoes
Red Skin Mashed Potatoes
Seasoned Fries
Yellow & Green Beans with Garlic Butter
55+ Dinner
55+ Grilled Chicken Dinner
Sides
Spam
Avocado
Corn Tortilla
Crispy Breakfast Potatoes
Crispy Potato Pancakes
French Fries
Fresh Fruit
Grits
Hash Browns
Slice of Ham
Butter & Whipped Topping
Rosette Whipped Topping
Whipped Butter
Eggs
Fried Egg
Hard Boiled Egg
Poached Egg
Scrambled Egg
Scrambled Egg White
Meat
Bacon
Ham
Pork Sausage Link
Turkey Bacon
Turkey Sausage Link
Dipping Sauce
Buttermilk Ranch
Honey Mustard
IHOP Sauce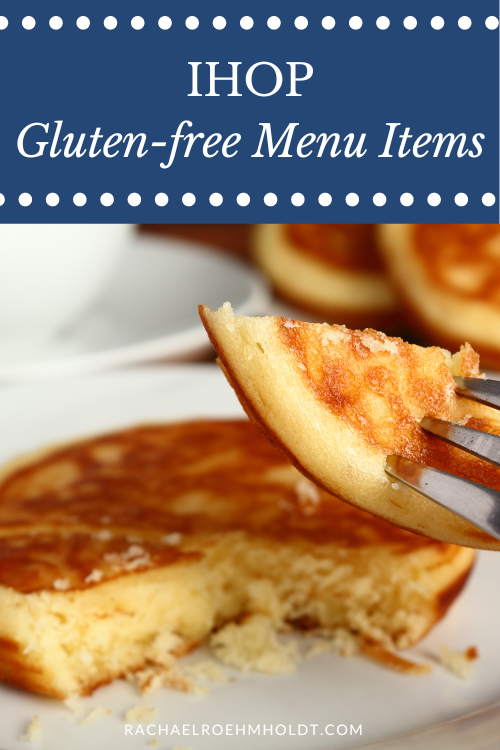 Beverages
Iced Cold Brew
International House Roast Coffee
International House Roast Decaf Coffee
Hot Chocolate
Apple Juice
Cranberry Juice
Orange Juice
Tomato Juice
Blue Raspberry Lemonade Splasher
Mango Lemonade Splasher
Wildberry Lemonade Splasher
2% Milk
Chocolate Milk
Freshly Brewed Iced Tea
Hot Tea – Decaf
Hot Tea – English Breakfast
Hot Tea – Golden Chamomile
Hot Tea – Green
Lemonade
Lemonade Iced Tea
Milkshakes
Hershey's Chocolate Milkshake
Strawberry Milkshake
Vanilla Milkshake
Syrup
Blueberry Syrup
Butter Pecan Syrup
Old Fashioned Maple Syrup
Strawberry Syrup
Kids
Beverages – Kids
Apple Juice
Cranberry Juice
Orange Juice
Tomato Juice
1% Milk
2% Milk
Chocolate Milk
Kids Hot Chocolate
If you love IHOP or are just looking for a breakfast restaurant that serves gluten-free options, I hope this information has been helpful for you.
There are a handful of menu items that contain no gluten ingredients, but even these likely contain gluten from cross contamination in the kitchen itself.
Use your best judgment based on what you know about your body and your level of gluten sensitivity.
Looking for more information on gluten-free restaurants?
Be sure to check out my Gluten-free Restaurants post or get all the information in one place with my Gluten-free Restaurant Guide!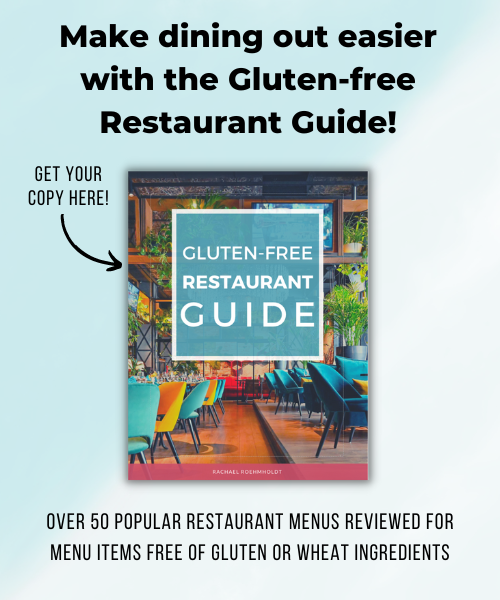 If you loved this post, I hope that you'll share it with your friends on Facebook and pin it for future reference on Pinterest.