Find out what menu items from Applebee's do not contain gluten and what you need to know about their gluten-free allergen policy.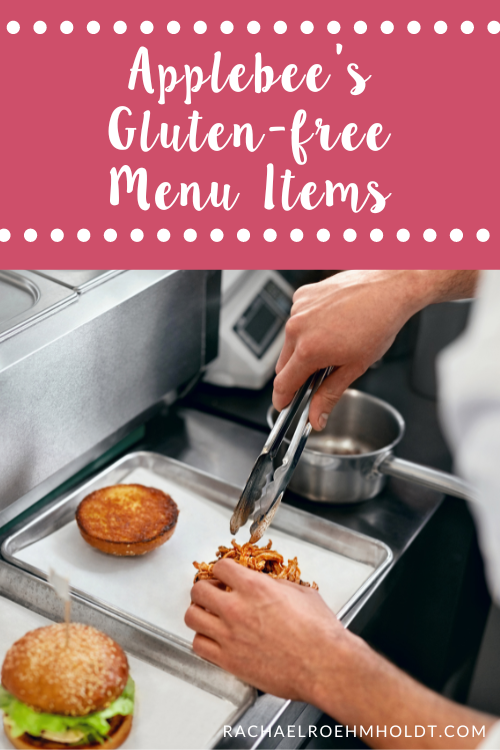 Note: I am a proud Amazon, Chomps, MunkPack, and Thrive Market affiliate and am happy to recommend their service and products to you. Please know that as an affiliate, I may receive a small commission on the products you purchase after clicking through my links. For more info, please see my disclosure policy here.
If you are looking for a restaurant to visit while following your gluten-free diet, you may have considered Applebee's. This popular chain restaurant is located in so many major cities and suburbs, it's easy to find.
Applebee's is best known for their burgers, wraps, steaks, and their regular deals that they advertise on TV and the radio.
If you're thinking about visiting an Applebee's and curious if there's anything on the menu that will work for your gluten-free diet, you're in the right place.
Find out in this post what menu items are considered free of gluten and wheat, and what you need to know about eating gluten-free while dining at Applebee's.
Before we get into the menu items, let's talk a little bit about gluten, where it hides in food – particularly restaurant food, and what you need to know about cross contamination before you visit a restaurant next.
What is gluten?
Gluten is a protein found in most wheat products, and acts as the "glue" that helps to hold wheat, barley, kamut, spelt, farro, durum, bulgur, rye, and semolina together to maintain their shape.
Gluten is naturally occurring, and therefore is impossible to strip away from the grain. If a grain naturally has gluten in it, there's no way to make that food gluten-free.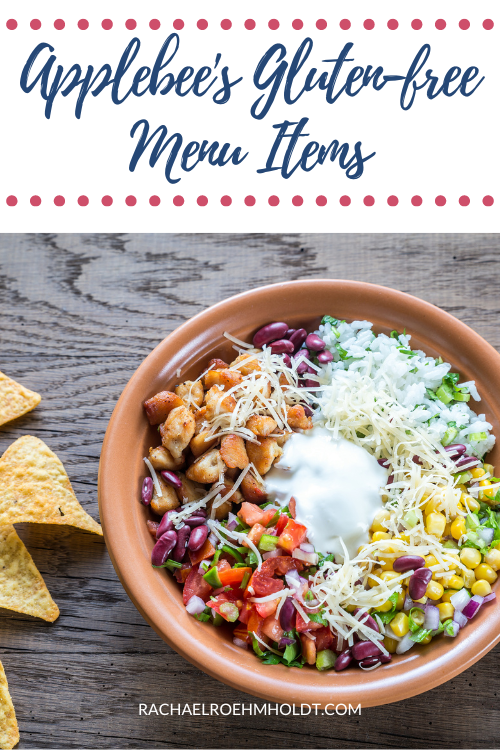 Where can you find gluten in food?
Gluten can be found in the form of wheat and grain products, like bread or flour in the more obvious places.
You can also find gluten as a binding ingredient, an ingredient added for texture like to make a food more crispy, or as a thickening agent.
Where can you find gluten in restaurants?
Depending on the restaurant you're visiting, you may find gluten in a variety of places.
At many restaurants, there will be gluten in hamburger buns, the breading of crispy chicken sandwiches or chicken nuggets, some French fries, salad dressings, croutons on salad, and chili or soup options.
At other restaurants, you'll find gluten in flour in sauces, in pizza or other pastry dough, pasta, and as a thickener in some soups.
Where gluten is found in the menu items will vary from restaurant to restaurant. That's why it's always a good idea to review menus from home, and see if you can find any allergen information before you get to the restaurant itself.
Being able to review nutritional information and allergen statements before visiting a restaurant can be the difference between ordering something that you think is safe for your gluten-free diet and getting sick.
Being knowledgeable about what specific menu items you'll be able to eat without any worries of later reactions is crucial to sticking with your gluten-free diet.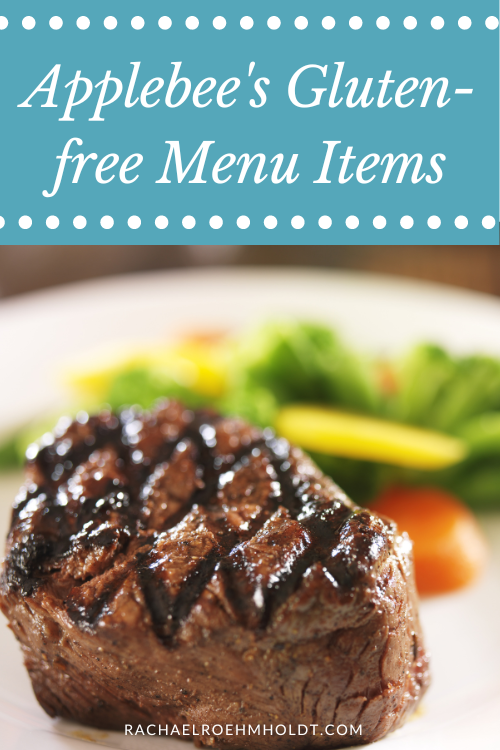 Applebee's allergen statement
According to the nutrition and allergen information listed on Applebee's website, this is their stance on food allergies and gluten:
"At Applebee's, we provide allergen information for our guests with dietary restrictions and food allergies. Guests can review our allergen information and order knowing many delicious menu options exist at Applebee's for everyone.
As part of our commitment to you, we provide the most current allergen information available from our food suppliers on eight common allergenic foods.
These foods include: egg, fish, milk, peanuts, shellfish, soy, tree nuts, and wheat. In addition, we identify menu items with gluten-containing ingredients.
Because we have multiple sources of allergens in our shared cooking and prep areas, including common fryer oil, we are unable to guarantee that any menu item can be completely free of allergens.
In addition, we use highly refined soybean oil in our fryers, which the FDA exempts from being labeled an allergen.
Due to the complexity of our ingredients, other allergenic foods may be present in a menu item, but not declared in this section or menu."
What you need to know about the gluten-free options at Applebee's
Applebee's makes it clear that they can't guarantee that any menu item that comes from their kitchens is free of gluten or any other allergens.
This means that cooking surfaces, utensils, and other areas within the kitchen that contain gluten are not kept separate from the foods that do not have gluten.
Keep this in mind when deciding if this is a good restaurant for you to order from when following your gluten-free diet and how it fits into what you know about your level of sensitivity to gluten.
Applebee's does offer a page on their website that allows you to choose which allergens you're looking to avoid and will show the menu items that are safe for you.
You can select gluten and wheat, as well as eggs, fish, milk, peanuts, shellfish, soy, sulfites, and tree nuts.
Having this as an option allows you to make decisions about what you're going to order before even stepping foot in the restaurant.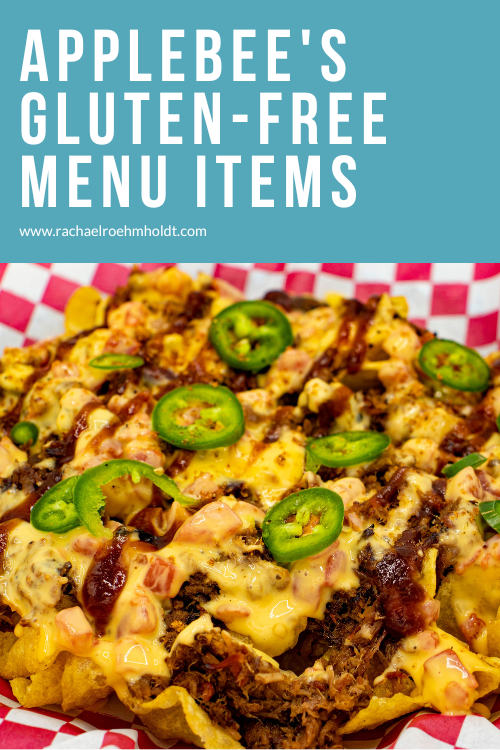 What to know about cross contamination at restaurants
Most restaurants are not considered gluten-free establishments so it's useful to keep this in mind when making decisions about where to go and what to order.
It's important to know that even if a restaurant claims that their menu items do not contain gluten, that the possibility and probability of gluten in their products is going to be high if there is even one menu item with gluten available.
Depending on your level of sensitivity to gluten, this can be make or break information for you.
If you are Celiac and are allergic to trace amounts of gluten, you'll likely want to avoid most restaurants that offer any bread products or French fries that are cooked in a shared fryer with other gluten-containing ingredients.
If you are not sensitive to gluten at the trace level and have adverse reactions to gluten due to a food intolerance, you may decide that these trace amounts of gluten from cross contamination are worth risking for a quick, easy, and convenient food option.
Being aware of how you have reacted to gluten in your diet in the past and how much gluten it takes for your body to react is useful knowledge when it comes to situations like these.
Use your best judgment about what you know about your body, how you react to gluten, and what the risks are for you specifically.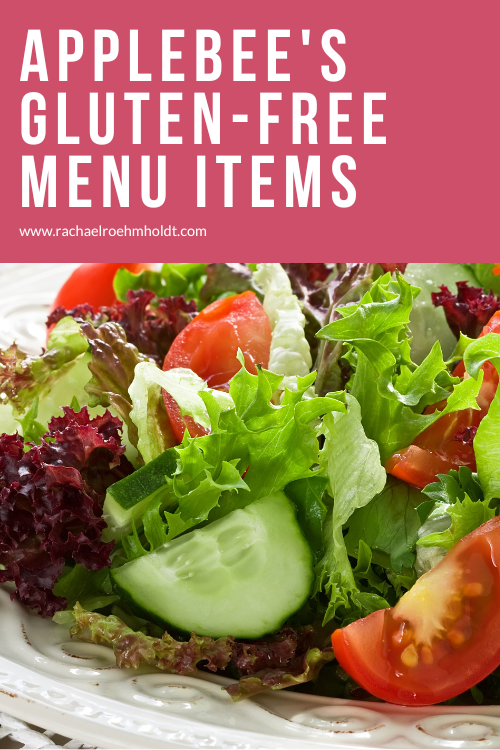 Applebee's Gluten-free Menu Items
The items listed here are not considered gluten-free by Applebee's, but are considered to have no gluten or wheat ingredients in them.
The chance of cross contamination is high and should be taken into consideration before ordering when you're trying to stick with a gluten-free diet.
Appetizers
Double Crunch Bone-In Wings
Neighborhood Nachos – Beef
Neighborhood Nachos – Chicken
White Queso Dip & Chips
Dressings and Sauce
Bleu Cheese
Ranch
Cheetos Flamin' Hot Sauce
Original Cheetos Sauce
Classic Hot Buffalo
Extra Hot Buffalo
Garlic Parmesan
Honey BBQ
Side Salads
Only the dressings are considered free from gluten and wheat at Applebee's.
Bleu Cheese
Caesar
Dijon Honey Mustard
Fat Free Italian
Honey French
Lemon Olive Oil Vinaigrette
Mexi-Ranch
Oriental
Ranch
Thousand Island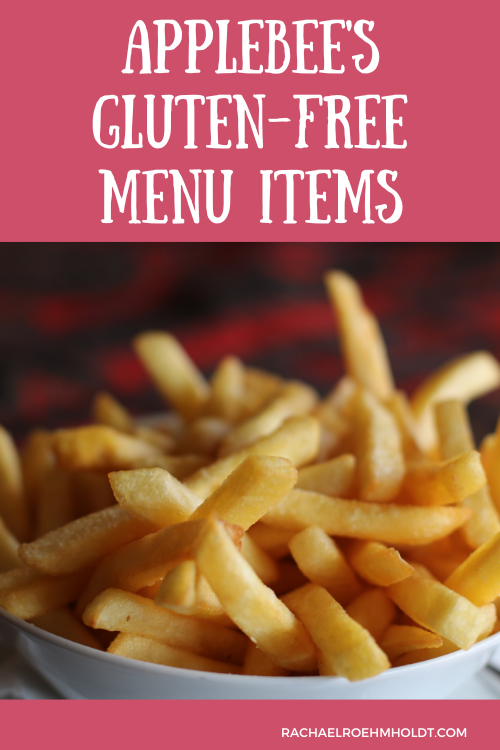 Soups
Steaks & Ribs
6 oz. Top Sirloin
8 oz. Top Sirloin
12 oz. Ribeye
Applebee's Riblets Plate
Applebee's Riblets Platter
Bourbon Street Steak
Double-Glazed Baby Back Ribs
Double-Glazed Baby Back Ribs – Half Rack
Honey BBQ Sauce for Steaks and Ribs
Chicken
Bourbon Street Chicken & Shrimp
Fiesta Lime Chicken
Grilled Chicken Breast
Seafood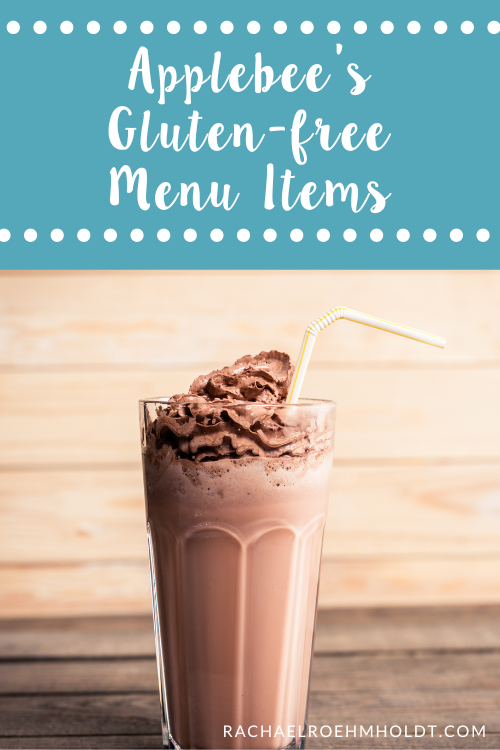 Bowls
Southwest Chicken Bowl
Tex-Mex Shrimp Bowl
Burger Substitutions
Chicken Breast Patty
Chicken Breast Patty (Bourbon St. Burger)
Chicken Breast Patty (Quesadilla Burger)
Impossible Burger Patty
Impossible Burger Patty (Bourbon St. Burger)
Impossible Burger Patty (Quesadilla Burger)
Lettuce Cup
Burger Add Ons
Add Bacon
Add Burger Patty
Sides & Extras
Baked Potato
Classic Fries (Side)
Fries Basket
Garlicky Green Beans
Garlic Mashed Potatoes
Homestyle Cheesy Broccoli
Loaded Baked Potato
Loaded Garlic Mashed Potatoes
Steamed Broccoli
Kids Sides
Applesauce
Broccoli
Fries
Kids Garlic Mashed Potatoes
Sliced Strawberries with Vanilla Yogurt
Kids Beverages
Kids 1% Chocolate Milk
Kids 1% Milk
Kids Apple Juice
Kids Grape Juice
Kids Orange Tangerine Juice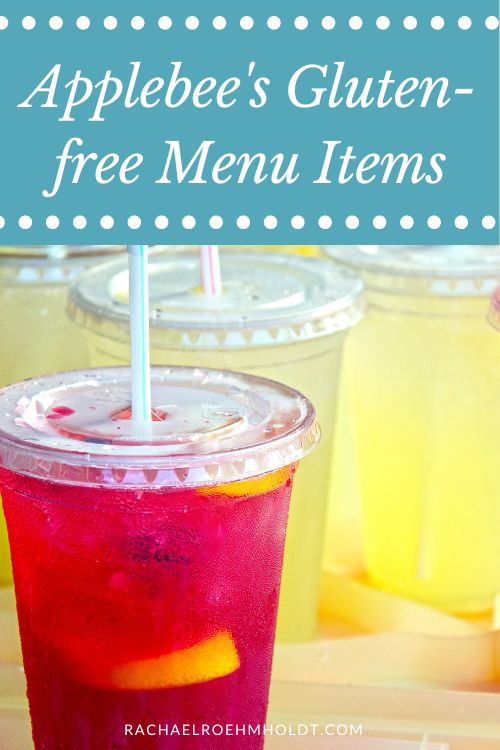 Kids Sundaes
Kids Sundae – Hot Fudge
Kids Sundae – Strawberry
Kids Shakes
Kids Shake – Chocolate
Kids Shake – Strawberry
Kids Shake – Vanilla
Kids Fruit Smoothies
Kids Fruit Smoothie – Mango
Kids Fruit Smoothie – Pina Colada
Kids Fruit Smoothie – Strawberry Banana
Coffee & Hot Tea
Brewed Hot Tea
Fresh Brewed Coffee
Fresh Brewed Decaf Coffee
Milkshakes
Chocolate Shake
Strawberry Shake
Vanilla Shake
Energy Drinks
Red Bull
Red Bull, Blue Edition
Red Bull, Coconut Berry
Red Bull, Green Edition
Red Bull, Orange Edition
Red Bull, Red Edition
Red Bull, Sugar Free
Red Bull, Yellow Edition
Flavored Lemonades
Blackberry Lemonade
Blue Raspberry Lemonade
Dragon Fruit Lemonade
Kiwi Lemonade
Mango Lemonade
Passion Fruit Lemonade
Peach Lemonade
Pomegranate Lemonade
Raspberry Lemonade
Strawberry Lemonade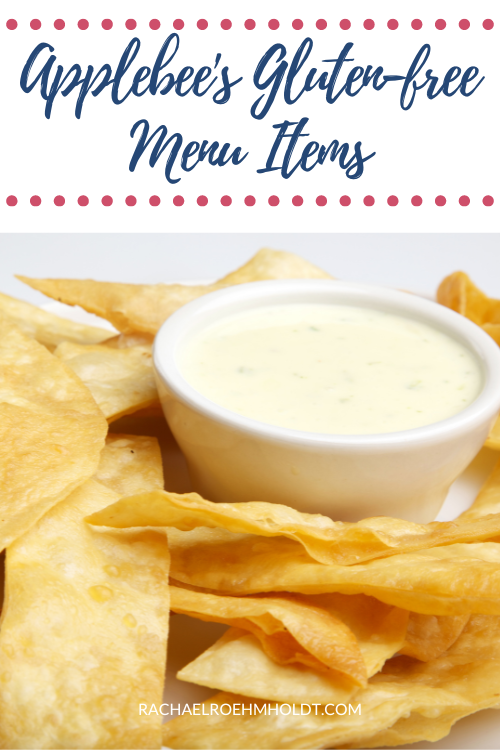 Fruit Smoothies
Mango Smoothie
Pina Colada Smoothie
Strawberry Banana Smoothie
Strawberry Colada Smoothie Swirl
Strawberry Mango Smoothie Swirl
Flavored Iced Teas
Blackberry Iced Tea
Dragon Fruit Iced Tea
Kiwi Iced Tea
Mango Iced Tea
Passion Fruit Iced Tea
Peach Iced Tea
Pomegranate Iced Tea
Raspberry Iced Tea
Strawberry Iced Tea
Iced Tea
Water
Bottled Water
Perrier Sparkling Water
Are Applebee's Cheetos wings gluten-free?
According to the Allergen Info provided on the Applebees website, their Bone-In Wings with Cheetos Flamin' Hot Sauce and their Bone-In Wings with Original Cheetos Sauce do not contain gluten or wheat ingredients.
Their Boneless wings with Cheetos wing sauce do contain gluten. Avoid this option if you're on a gluten-free diet.
Does Applebee's have gluten-free buns?
Applebee's doesn't currently offer any gluten-free buns for folks who are avoiding gluten in their diets. Choose a different menu item if you're trying to steer clear of gluten.
Is Applebee's spinach artichoke dip gluten-free?
Unfortunately not. Their spinach & artichoke dip is listed as a menu item on their Allergen Guide as one that contains gluten and wheat ingredients.
Are Applebee's ribs gluten-free?
Some of the ribs options from Applebee's contain no gluten or wheat ingredients. Their Double-Glazed Baby Back Ribs and their Double-Glazed Baby Back Ribs – Half Rack, plus their Honey BBQ sauce are the options listed on the Applebee's Allergen Info sheet as not having gluten or wheat present.
Their Sweet Asian Chile rib sauce does contain gluten and should be avoided on this diet.
If you've been wondering if there are any options for you to order at Applebee's while sticking with a gluten-free diet, I hope this information has been helpful for you.
While this restaurant shares that nothing is considered gluten-free for folks with allergies and cross contamination is almost a guarantee in their kitchens, their beverages seem safe.
You may also have luck with some of their appetizers, steaks and ribs, and side dishes depending on your level of sensitivity to gluten and how your body reacts to amounts from shared kitchen surfaces and utensils.
Looking for more information on gluten-free restaurants?
Be sure to check out my Gluten-free Restaurants post or get all the information in one place with my Gluten-free Restaurant Guide!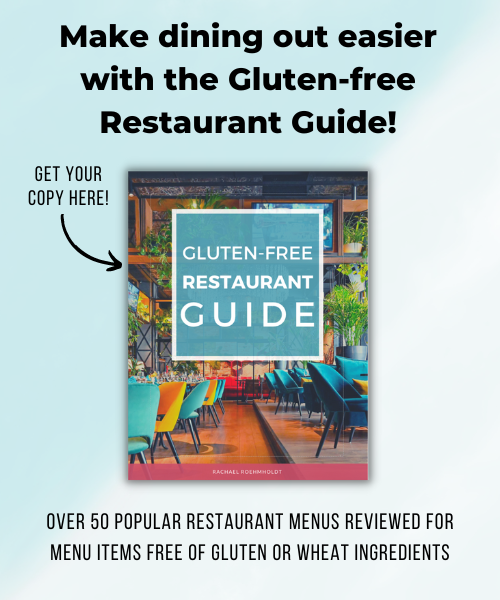 If you loved this post, I hope that you'll share it with your friends on Facebook and pin it for future reference on Pinterest.