Find out if the chips from Chipotle restaurants are considered safe for a gluten-free diet, and what you need to know about them.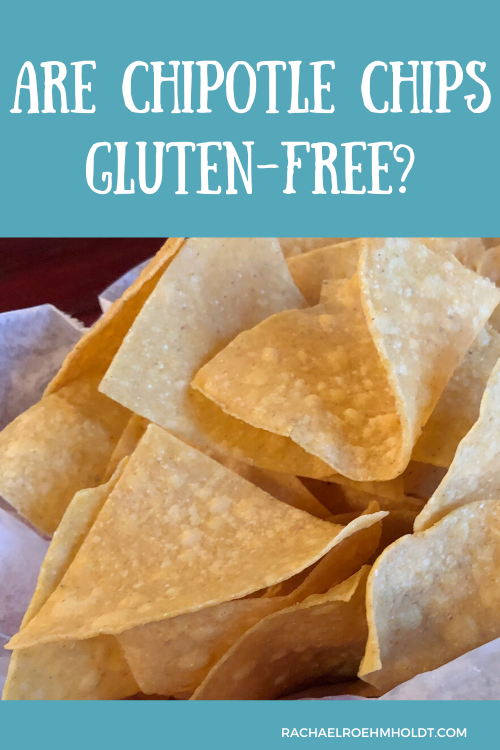 If you loved this post, I hope that you'll share it with your friends on Facebook and pin it for future reference on Pinterest.
Do you love hitting up Chipotle on a busy lunch break or evening when you know that getting dinner to the table isn't going to happen quickly or easily?
This restaurant is well known for providing yummy Mexican options, like tacos, burritos, bowls, and quesadillas. With many ways to mix and match ingredients, it's easy to see why it's so popular.
I've done a full roundup on the gluten-free menu items from Chipotle, but this is a question that I keep getting from readers, so I thought it deserved its very own blog post!
In this post, let's dive into the topic of Chipotle chips and discover what they're made of, how they're cooked, and if they have any gluten ingredients.
We'll wrap this post up with finding out if this is a side dish you can confidently order while trying to stick with a gluten-free diet.
Let's talk about Chipotle chips, shall we?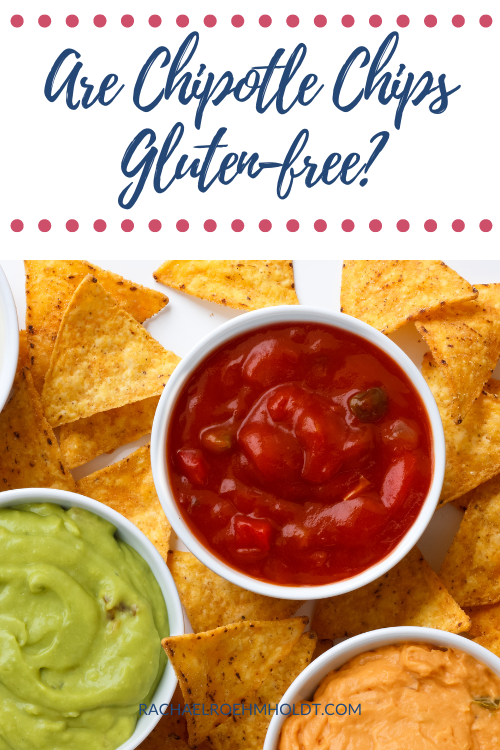 What are the chips from Chipotle made from?
According to the Chipotle website, these are the four ingredients used in the chips at their restaurants:
Corn masa flour, salt, sunflower oil, and water.
How are Chipotle chips cooked?
Chipotle's chips are cooked in a deep fryer at their restaurants. They take corn tortillas, cut them into wedges, then fry them in sunflower oil.
After being crisped up in the fryer, they are seasoned with salt before serving.
What is gluten?
Gluten is a protein found in most wheat products, and acts as the "glue" that helps to hold wheat, barley, kamut, spelt, farro, durum, bulgur, rye, and semolina together to maintain their shape.
Gluten is naturally occurring, and therefore is impossible to strip away from the grain. If a grain naturally has gluten in it, there's no way to make that food gluten-free.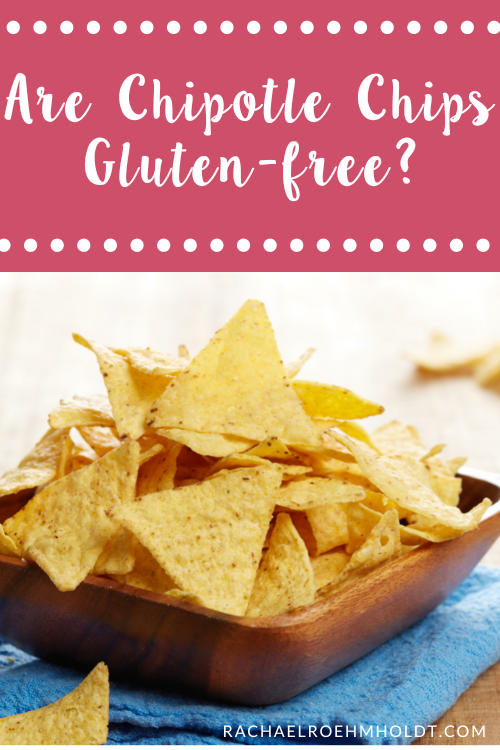 Chipotle allergen statement
"No matter what your unique dietary needs are, Chipotle has options for you. Unless you have an allergy to delicious food, in which case, we might have an issue."
"If you avoid gluten, don't eat our flour tortillas. If you are highly sensitive to gluten and would like us to change our gloves, just let us know at the start of your order.
You should be aware items containing corn, including corn tortillas (chips and crispy corn tortillas) and corn salsa, may have trace amounts of gluten from potentially co-mingling with gluten-containing grains in the field."
"We do not use eggs [except in locations where breakfast is available], mustard, peanuts, tree nuts, sesame, shellfish, or fish as ingredients in our food."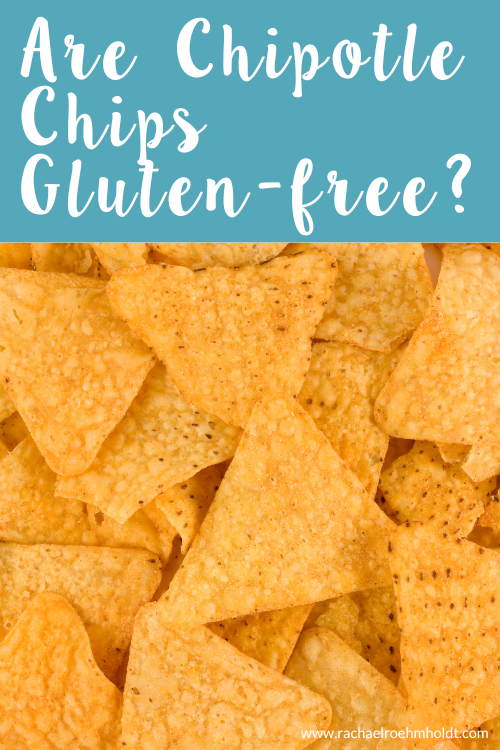 Are Chipotle chips gluten-free?
Though the ingredients in Chipotle chips are gluten-free, the company makes it clear that there is a possibility of cross contamination.
This is due to cross contact with other gluten-containing grains while the corn used in their chips is being grown and harvested.
Read on: Gluten-free tortilla chips
Read on: Do corn tortillas have gluten?
What menu items from Chipotle are gluten-free?
I've done a full write up on the menu from Chipotle and dug into their offerings to help provide some clarity around which menu items may be safe for folks on a gluten-free diet.
Read that whole post here: Chipotle gluten-free menu items.
If you love the chips from Chipotle, I hope this post has helped you get the information you've been looking for.
Though their chips contain no gluten ingredients, the company makes it clear that there's a chance for cross contamination while the corn is growing, as well as in the kitchens where the chips are being made each day.
Keep this in mind before ordering these chips while following a gluten-free diet.
If you loved this post, I hope that you'll share it with your friends on Facebook and pin it for future reference on Pinterest.