Find out if Panera offers gluten-free bread for folks who are on a gluten-free diet. Plus what menu items you may consider instead.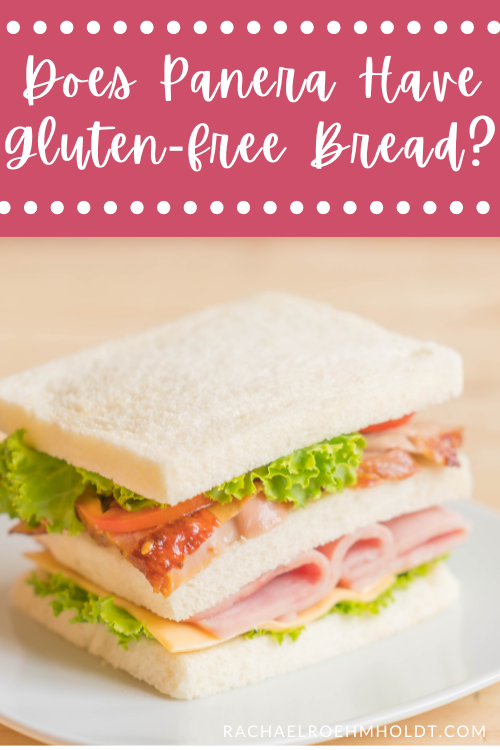 Note: I am a proud Amazon, Chomps, MunkPack, and Thrive Market affiliate and am happy to recommend their service and products to you. Please know that as an affiliate, I may receive a small commission on the products you purchase after clicking through my links. For more info, please see my disclosure policy here.
If you have enjoyed visiting Panera in the past for a quick sandwich for lunch, you may have wondered if their menu is really gluten-free friendly. For all the sandwiches they sell, can someone avoiding gluten order something from the menu without issues?
Finding fast food options can be super tricky on a gluten-free diet, which is why we're digging into some specific questions about the options at one of the most popular fast casual places in the US currently – Panera.
Panera Bread offers a huge menu, but do they have gluten-free bread for sandwiches?
In this post, find out what Panera is best known for, what their menu includes, and if this restaurant offers any gluten-free bread options for folks with gluten intolerance or celiac disease.
Plus, we'll go over what options you may want to consider ordering from this restaurant if you find yourself here and still trying to avoid gluten.
Let's talk about Panera bread!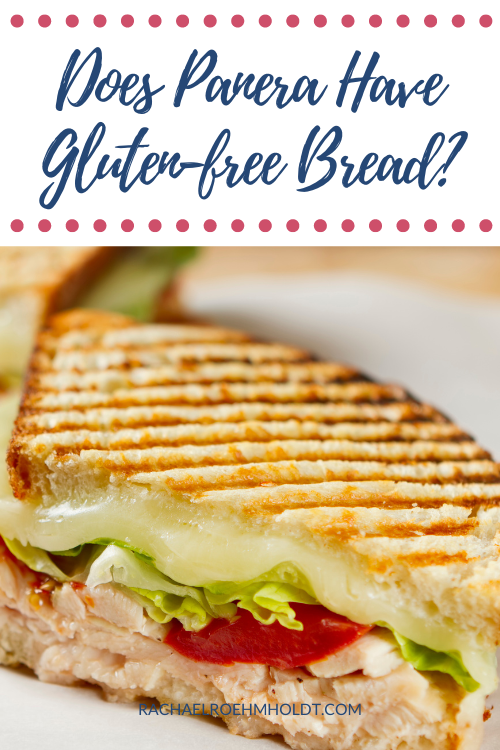 What is Panera?
Panera is a fast casual restaurant chain that specializes in all things bread, pastry, and carbs. Their signature offer includes a "You Pick 2" menu item, where you can choose two of most menu options from soups, salads, and sandwiches in half sizes and have it served as one meal.
Panera is a popular lunch restaurant, but folks love it for dinner, and they even have breakfast options like pastries, smoothies, and coffee too.
You can find Panera restaurants all over the US, and they're most popularly located near shopping centers and malls where they'll get lots of foot traffic from hungry shoppers or folks on their lunch breaks.
Panera has dine in restaurants, or choose to pick up your food by ordering online. Many Paneras also have delivery options if you live within a certain radius of one of their restaurants.
What does Panera's menu include?
Panera has a pretty wide variety of menu items, including sandwiches, soups, mac and cheese, and bakery items including pastries and cookies.
They also have some breakfast options, pizzas, warm bowls, and a number of different sides like baguettes, chips, fruit, yogurt parfaits, and even hard boiled eggs.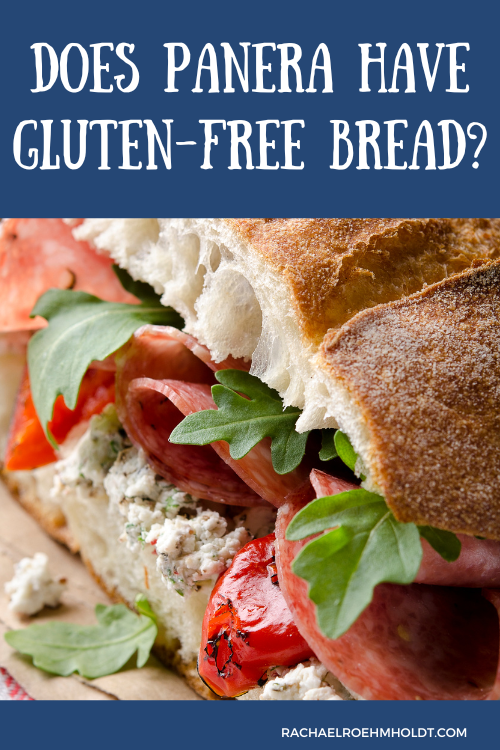 What bread does Panera offer?
According to the Panera Allergen Alert Reference Guide, these are the current bread options from this restaurant:
Country Rustic Sourdough
Artisan Ciabatta
Focaccia – Asiago Cheese
French Baguette
Classic Sourdough
Tomato Basil – Miche
Classic White – Miche
Black Pepper Focaccia
Whole Grain Lahvash Wrap
White Whole Grain
Brioche Roll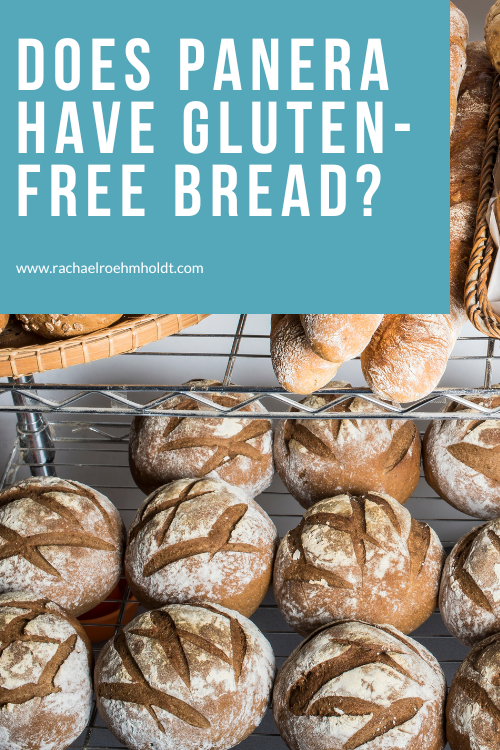 Does Panera have gluten-free bread?
Unfortunately, Panera doesn't do much to help out the gluten-free community. This restaurant does not offer any gluten-free bread or any specific gluten-free options.
It is likely too difficult for them to have a gluten-free line when everything else in their restaurants center around bread with gluten.
If you visit a Panera, do your best not to order any of their sandwiches, because none of the bread is safe for a gluten-free diet.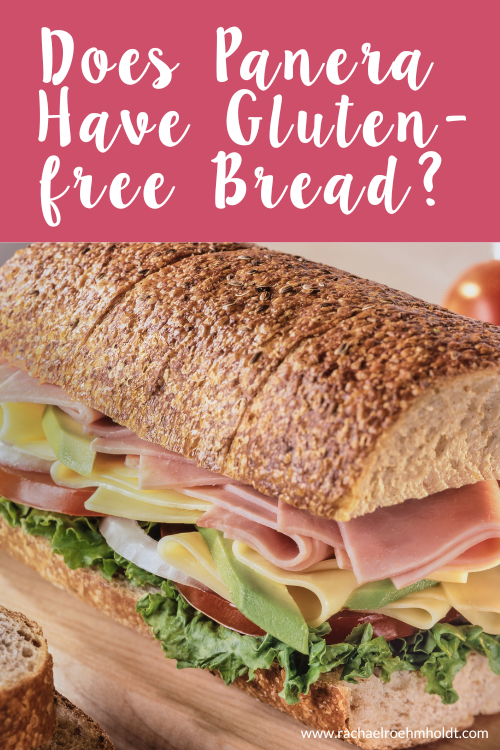 What else should I know about ordering gluten-free options from Panera?
There are few options from the Panera menu that do not contain wheat or gluten ingredients.
Some of their menu items, like their salads may be ordered without gluten-containing ingredients, like some of their salads.
These wouldn't be listed out as gluten-free on their allergen guide, but with a few omissions from the menu item, you can make a salad with croutons or wontons free of gluten ingredients by asking for those ingredients to be left off.
A few of their soup options and warm bowls have no gluten ingredients, and you may consider choosing these menu options if you're avoiding gluten in your diet.
That said, nothing at Panera is considered truly gluten-free, as there is a high chance that cross contamination will occur in their prep areas and kitchens. If not from the ingredients themselves, then from the sharing of knives, cutting boards, and other equipment.
Read on: Panera Gluten-free Menu Items
If you avoid gluten due to an intolerance, you may be able to navigate this menu, assuming you're not so sensitive to gluten that the general cross contamination amounts will affect you.
If you are celiac, I'd be sure to steer clear of this restaurant as the chances of ordering something here and getting a meal with even trace amounts of gluten are high.
Either way, Panera's bread for sandwiches, as well as anything from their bakery menu, mac and cheese, pizzas, and flatbreads all contain gluten. You'll want to steer clear of these if you're trying to stick with a gluten-free diet.
If you loved this post, I hope that you'll share it with your friends on Facebook and pin it for future reference on Pinterest.