Enjoy Christmas breakfast with these 21 gluten-free dairy-free Christmas breakfast ideas, including breakfast casseroles, make ahead breakfast ideas, and more!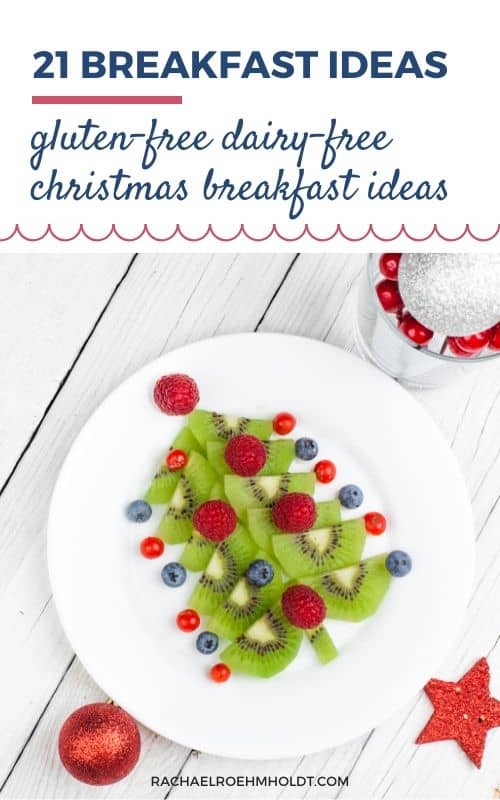 Note: I am a proud Amazon, Chomps, MunkPack, and Thrive Market affiliate and am happy to recommend their service and products to you. Please know that as an affiliate, I may receive a small commission on the products you purchase after clicking through my links. For more info, please see my disclosure policy here.
When it comes to Christmas morning, I know I am always looking for inspiration. But especially this year as I've taken on a new tradition of hosting Christmas brunch for my husband's family.
It's not always super straight-forward to find recipes that are gluten and dairy-free throughout the year, but especially when you're looking to make things a little more festive at for Christmas morning.
I've rounded up 21 gluten-free dairy-free Christmas breakfast ideas to kickstart your inspiration train, and help you create a Christmas morning menu for your family to make it extra special.
21 Gluten-free Dairy-free Christmas Breakfast Ideas
Breakfast casseroles are great for Christmas morning, because they're almost always easy to assemble the night before and tuck in the fridge until morning.
I love that I am able to preheat the oven when we get up, toss the breakfast casserole in the oven, and be opening gifts while it's cooking.
Gluten and dairy-free breakfast casseroles are really such an amazing time-saver for Christmas breakfast.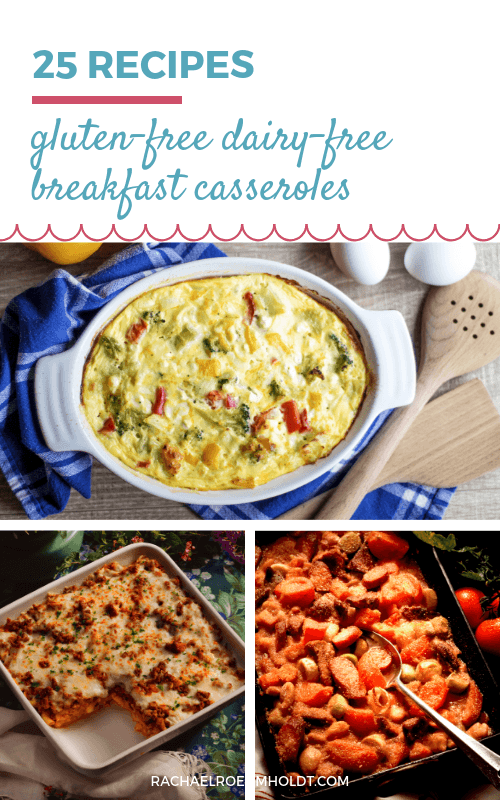 If you haven't seen my gluten-free dairy-free Christmas yogurt parfaits, you should definitely check them out!
With homemade gingerbread granola, dairy-free yogurt, and some green and red to keep it festive, these yogurt parfaits are super easy! You can make them ahead if you want to, or assemble them on Christmas morning.
These are another great option, because they're so quick, easy, and look like you've put in a lot more effort than you have while still being festive.
Read on: Is granola gluten-free?
Read on: Is yogurt gluten-free?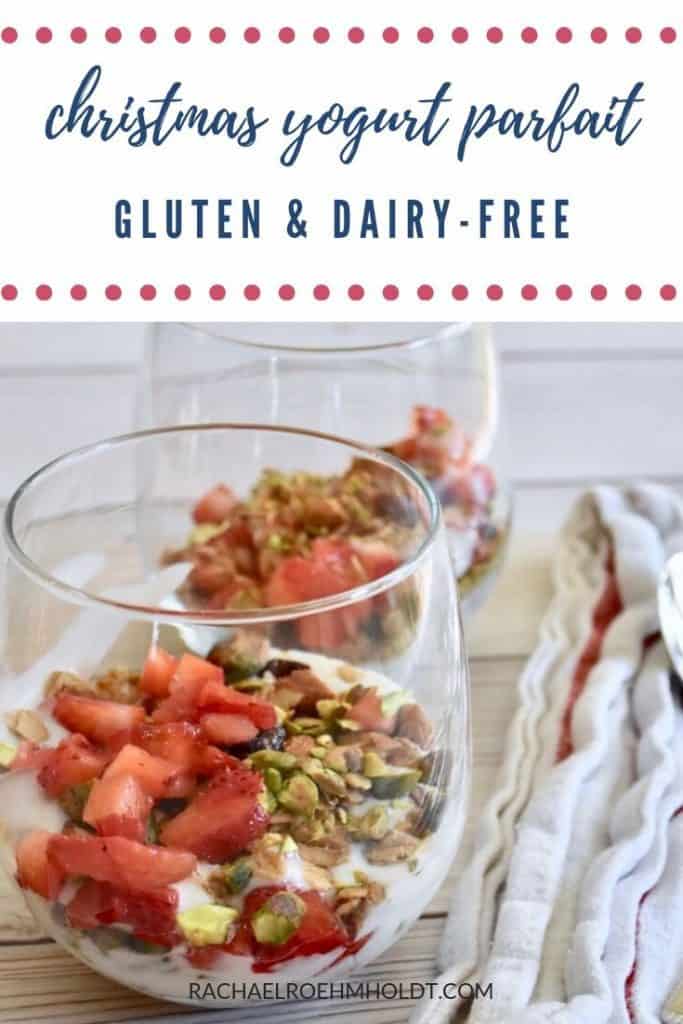 My family loves these gingerbread waffles, and for good reason! They're sweet, perfectly spicy, fluffy, and festive.
Enjoy them with a few different topping ideas – like dairy-free whipped cream, spiced dairy-free butter and maple syrup, or with fresh fruit or cooked apples and pears.
Your family will love these gluten and dairy-free gingerbread waffles for Christmas breakfast.
Read on: Is Maple Syrup Gluten-free?
Read on: Gluten-free waffles (a non-gingerbread flavored recipe)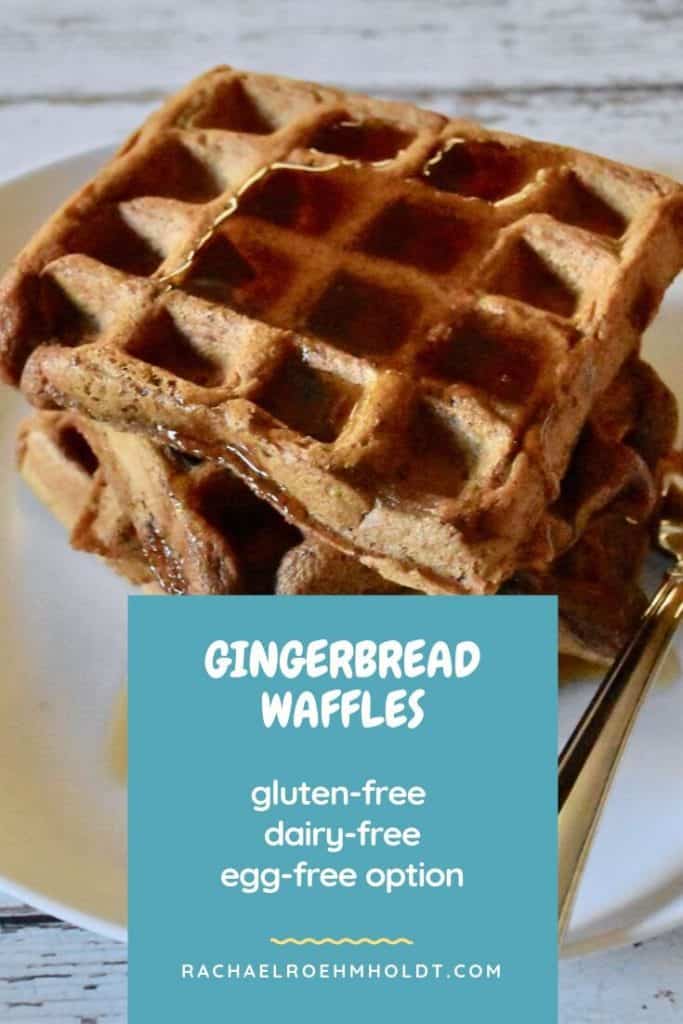 Cinnamon rolls are amazing for Christmas breakfast, because they smell so good! There's nothing better than waking up to the smell of cinnamon and dough baking in the oven.
You can easily make these the day before so you're not in the kitchen all morning, and reheat for Christmas breakfast. Enjoy these with fresh fruit or even a gluten-free dairy-free holiday yogurt parfait!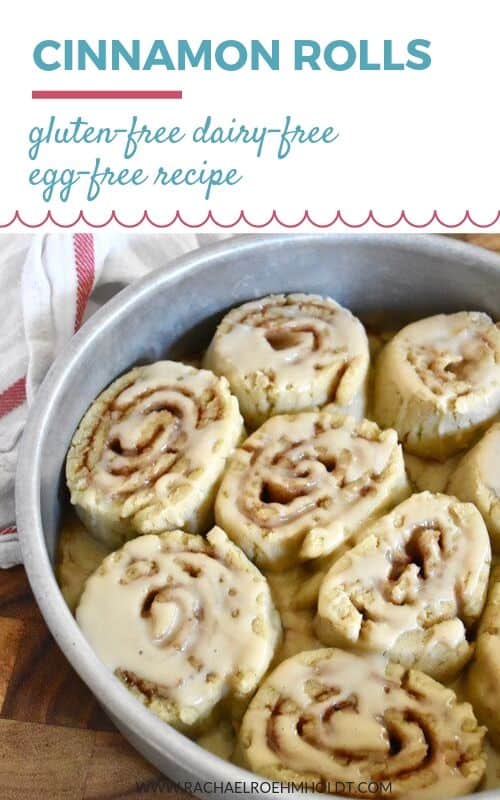 Top gluten-free oatmeal or quinoa breakfast bowls with some festive flavors and colors.
Enjoy dried cranberries, cherries, or freeze-dried strawberries or raspberries for the Christmassy red color. Add some chopped pistachios, kiwifruit, or a sprig of fresh mint or peppermint for some festive green.
You could also make little faces like reindeer, snowmen, or penguins.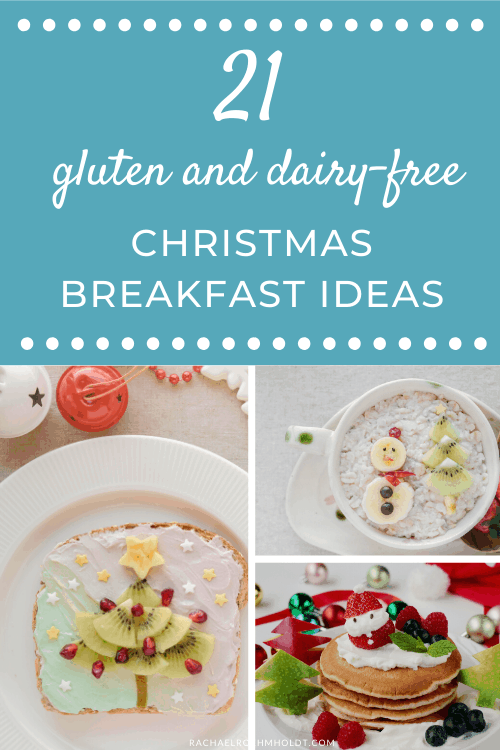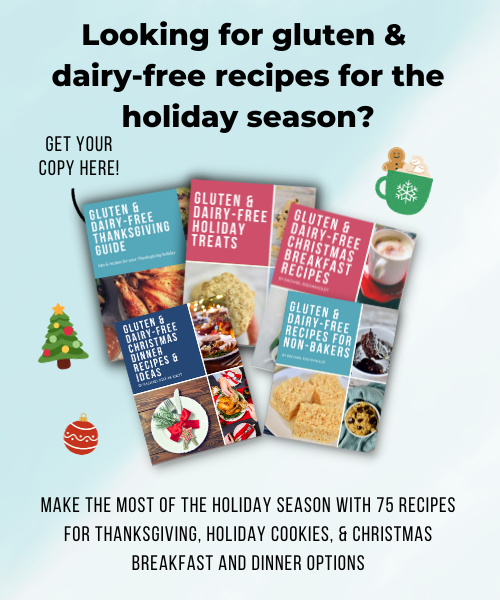 Christmas Smoothies
Can't give up your morning smoothie for one day? Good for you!
Get your fruits and veggies in early in the day by making your Christmas smoothie a little extra special and festive. Or a smoothie bowl with some festive toppings.
How?
Use ingredients that are Christmas colors! Or use ingredients that taste like Christmas to you! Here are a few ideas:
Green smoothies with peppermint, avocados and/or spinach and kale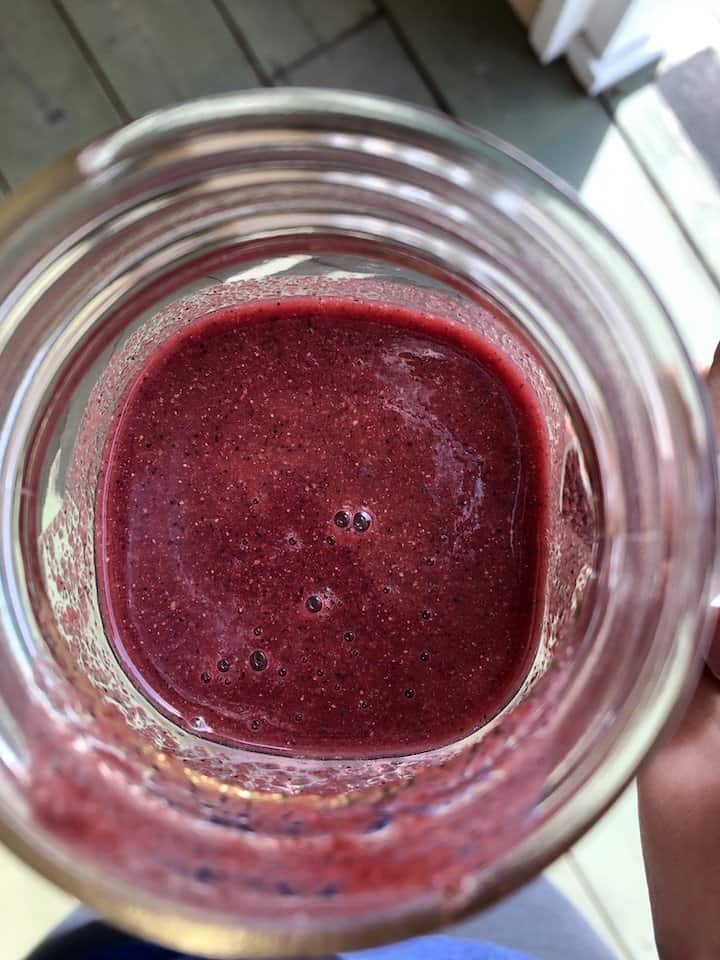 Love the ease of muffins on Christmas morning? Check out this list of 101 gluten and dairy-free muffins.
There are loads of Christmas morning options here – pumpkin spice, gingerbread, cranberry orange oat, and apple cinnamon muffins.
Enjoy browsing through this list for a ton of delicious gluten and dairy-free muffin recipes for Christmas morning!
If quick bread is more your style, try this gluten-free zucchini bread, gluten-free pumpkin bread, or gluten-free banana bread. I love that you can make these ahead of time and have them ready when you want them.
Another idea is gluten-free scones. These are incredibly easy to make and can be customized with your favorite fruit – cranberries and orange zest for the holidays sounds divine!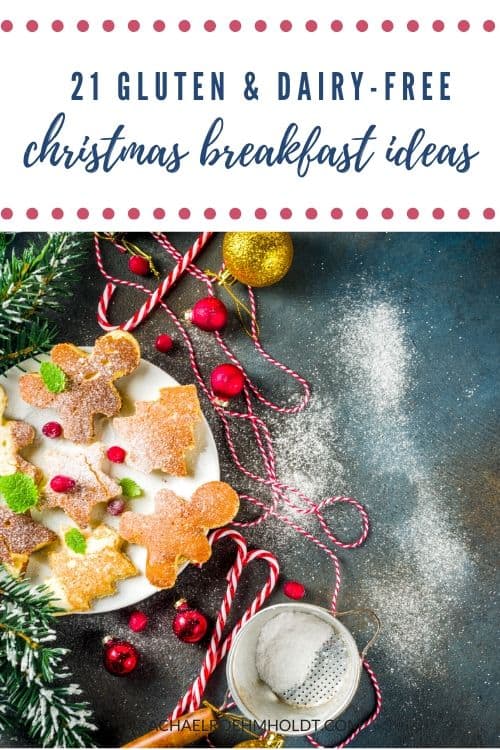 Make your crockpot do the work for you overnight while you're waiting for Santa to arrive! Check out this list of gluten and dairy-free crock pot recipes (breakfast recipes start at number 72!) for some amazing Christmas breakfast inspiration!
Read on: 40 Gluten and dairy-free stocking stuffers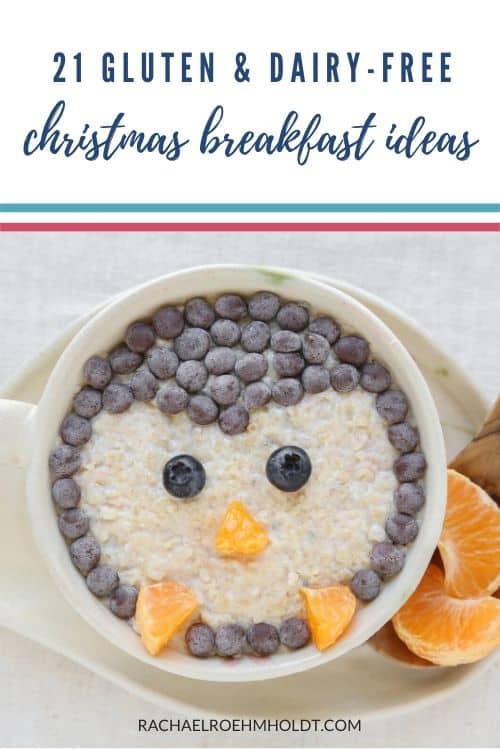 Maximize your time Christmas morning with a gluten-free dairy-free Instant Pot breakfast that will cook while you're busy unwrapping gifts and enjoying your family time.
Check out these 10 Instant Pot recipes that are great any time of year for breakfast – but are just as great for Christmas morning. The breakfast recipes in this recipe roundup start at #52!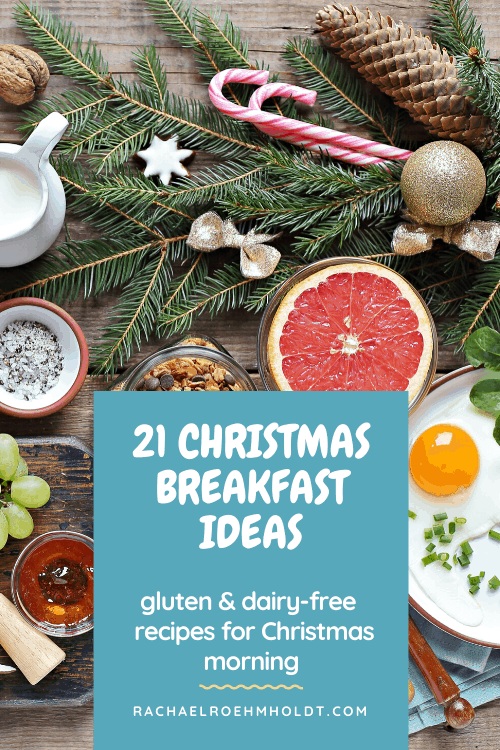 Finish off your Christmas breakfast with some dairy-free hot chocolate. This is my go-to homemade hot chocolate mix that only contains 3 ingredients!
I love that I can control the quality of ingredients and especially the sugar amounts by making my own at home! You can even make dairy-free flavored hot chocolate, like peppermint hot chocolate, with this mix too!
Read on: Is chocolate gluten-free?
Read on: Dairy-free chocolate: the ultimate guide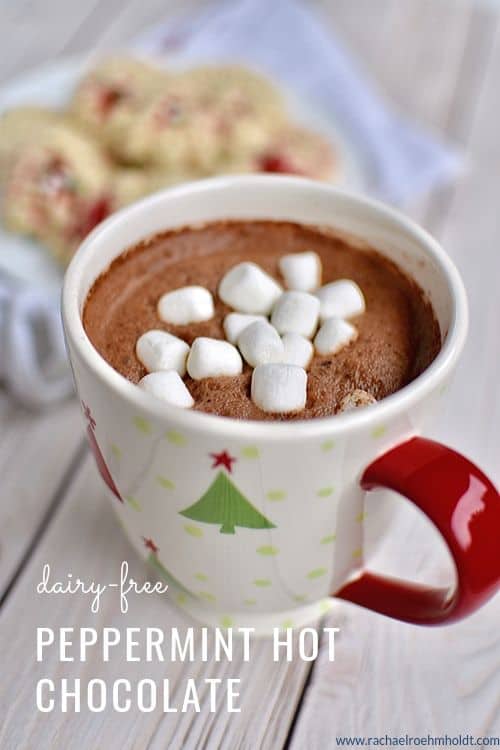 11 more Christmas Breakfast Ideas
Want even more Christmas breakfast ideas? Be sure to check out the top 11 items in my 101 gluten-free dairy-free holiday recipe roundup.
I have hand-selected recipes that are not only gluten and dairy-free, but are perfect for Christmas morning too!
Read on: 15 Gluten-free breakfast sandwich recipes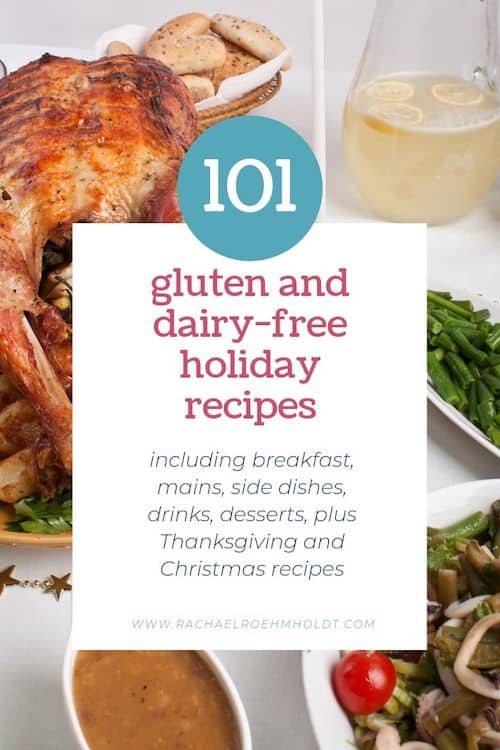 Love this post? Check out some of my other great Christmas and Holiday posts!
Looking for some Christmas and holiday recipes that are gluten and dairy-free? Check out these great posts!