Get a list of 40 gluten and dairy-free stocking stuffer ideas for celebrating the holidays! Perfect for anyone on a gluten & dairy-free diet.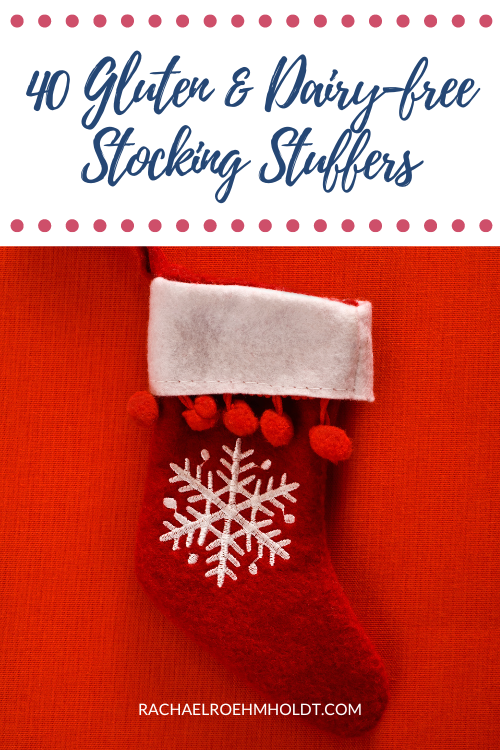 Note: I am a proud Amazon, Chomps, MunkPack, and Thrive Market affiliate and am happy to recommend their service and products to you. Please know that as an affiliate, I may receive a small commission on the products you purchase after clicking through my links. For more info, please see my disclosure policy here.
If you like to add a few food options as stocking stuffers to your gift giving, you're not alone. In the past few years, my family has slowly moved towards wanting to give and receive more consumables. When you have all that you truly need, why add more and more stuff?
Things like snack foods, candy, chocolate, specialty food items, coffee, tea, gift cards, magazine subscriptions, notepads, and socks… these are a few of my favorite things to add to stockings!
Gifting small food items is great for stocking stuffers or combining them up and creating a gift basket for someone you care about.
If you or someone you love is sticking to a gluten and dairy-free diet to feel their best, you may have found it's not super easy to find food ideas for stocking stuffers. That's why in this post, I've rounded up some great options to inspire you!
In this post, you'll find some snack items, candies, chocolate, and specialty items that are all small enough to fit into a stocking!
I've added links for each item simply to give you an idea of what each item looks like, as well as where you can find it to purchase. However, many of these items are going to be better priced in the "real world" rather than on the internet. So keep that in mind when looking through this list and doing your shopping.
If you're looking for some gluten and dairy-free stocking stuffers, scroll through this list to be give you some fun and festive ideas for all age ranges!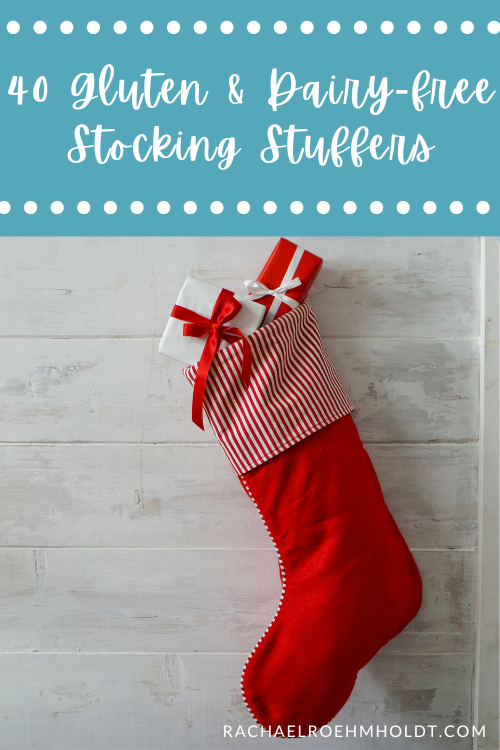 Snack Food Items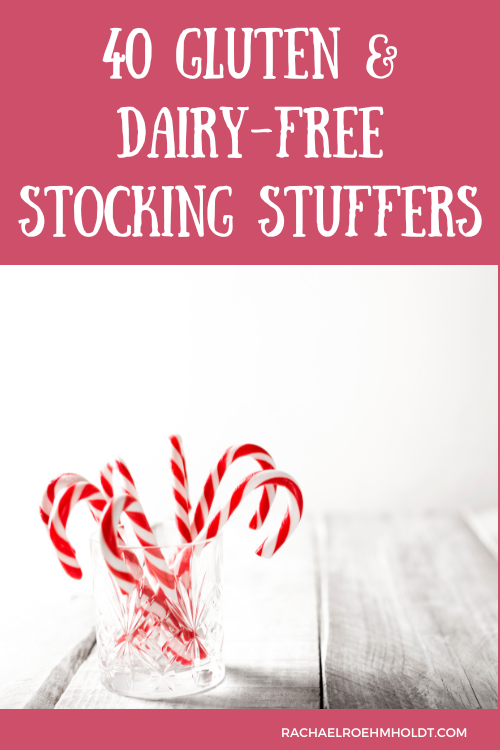 Candy
Read on: The Ultimate Gluten-free Candy List
Read on: Dairy & Gluten-free Christmas Candy from the Store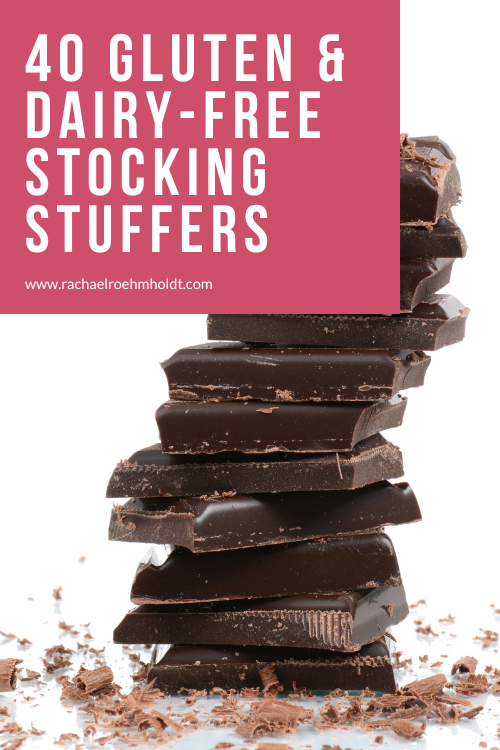 Chocolate
Read on: Dairy-free Dark Chocolate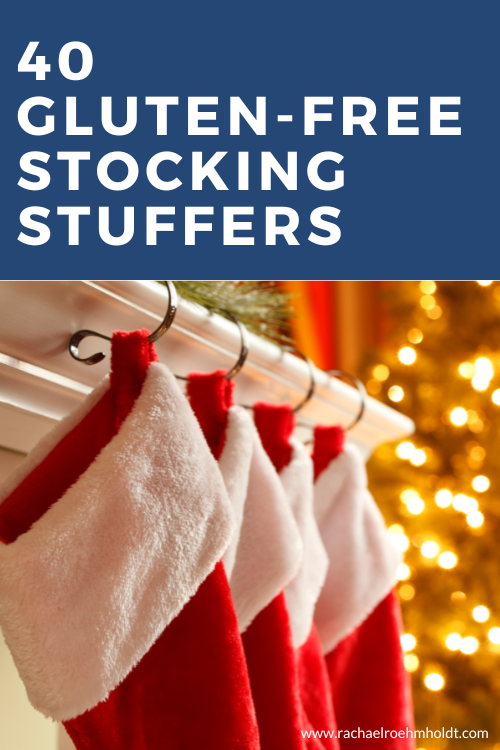 Specialty Items
Subscriptions and Gift Cards
If you have someone in your life who needs some gluten and dairy-free stocking stuffers, I hope this list has been useful for you to get the ideas flowing.
And if it's you who needs some of these fun things to magically appear in your stocking this year, be sure to pass this link on to someone who can use it!
f you loved this post, I hope that you'll share it with your friends on Facebook and pin it for future reference on Pinterest.
Love this post? Check out some of my other great Christmas and Holiday posts!
Looking for some Christmas and holiday recipes that are gluten and dairy-free? Check out these great posts!