Have you been looking for a gluten-free soy sauce option? Traditional Chinese soy sauce contains gluten, which is why when you're on a gluten-free diet, I highly recommend tamari gluten-free soy sauce.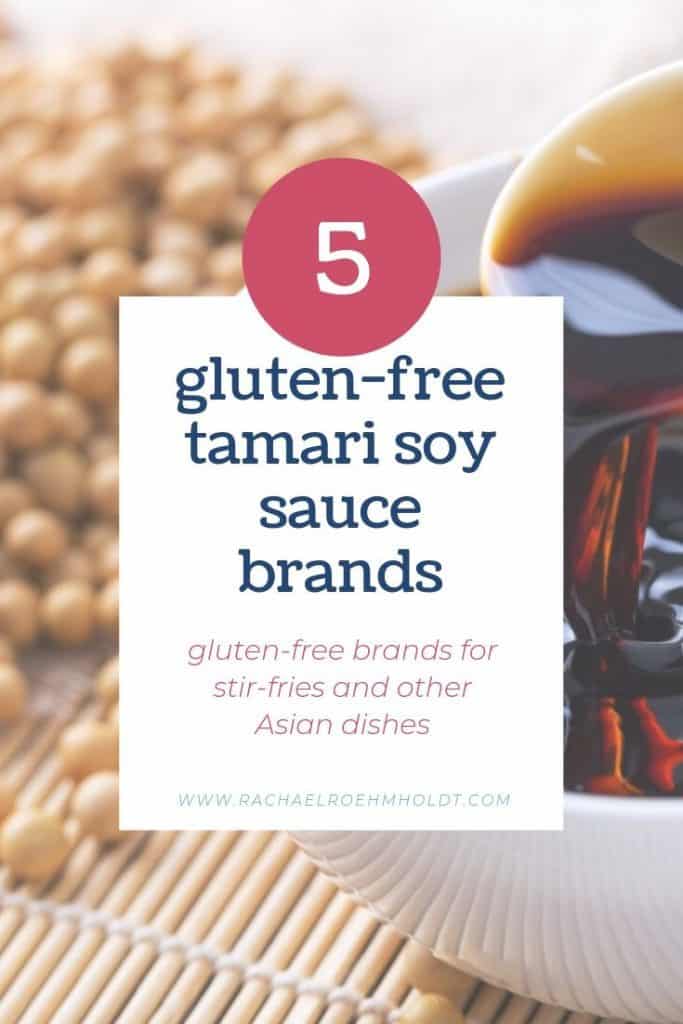 Note: I am a proud Amazon, Chomps, and Thrive Market affiliate and am happy to recommend their service and products to you. Please know that as an affiliate, I may receive a small commission on the products you purchase after clicking through my links. For more info, please see my disclosure policy here.
Gluten-free soy sauce is most often called "tamari soy sauce" is a must-have on a gluten-free diet. It tastes the exact same as normal soy sauce, but without the addition of gluten in the sauce.
Tamari gluten-free soy sauce tastes just like the traditional soy sauce you're used to, without any gluten at all. In this post, I want to share with you 5 great brands to try next time you're looking for a gluten-free tamari soy sauce.
While traditional soy sauce is Chinese in origin, tamari is Japanese. It comes in both normal and low-sodium varieties, and frankly, I can't really tell the difference in taste between the two. I almost always opt for low sodium, just because I think what's in there is plenty in there as is.
You can swap out tamari gluten-free soy sauce to replace normal soy sauce in any recipe – which is awesome if you're trying to convert a tried-and-true recipe you love to a gluten-free one.
Is Soy Sauce gluten-free?
The answer is sadly no. Does soy sauce have gluten? Yes, it does. I cover all of this in a separate blog post "Is soy sauce gluten-free?" if you want the ins and outs details of the answer to this question.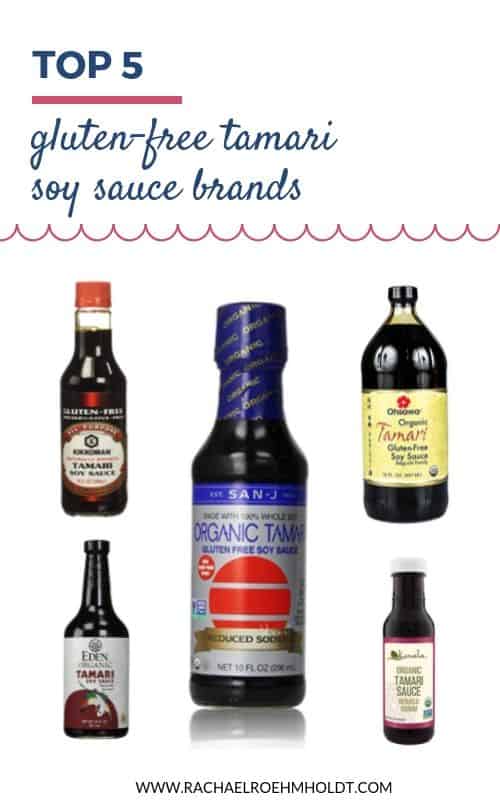 Let's check out five tamari gluten-free soy sauce brands for you to experiment with and find one that you love.
Read on: Is tamari gluten-free?
Read on: Is soy gluten-free?
This San-J brand is my go-to gluten-free tamari soy sauce. Not only does it taste just like the soy sauce I'm familiar with before I went gluten-free, but I love that it's organic and reduced sodium.
Kikkoman offers a soy sauce that is gluten-free. This tamari soy sauce is delicious and gives that salty umami taste you're after when you cook with traditional soy sauce.
This is another great organic gluten-free soy sauce option. Eden Foods is a well-known high-quality brand, and this is a good replacement for traditional Chinese soy sauce in your Asian cookng.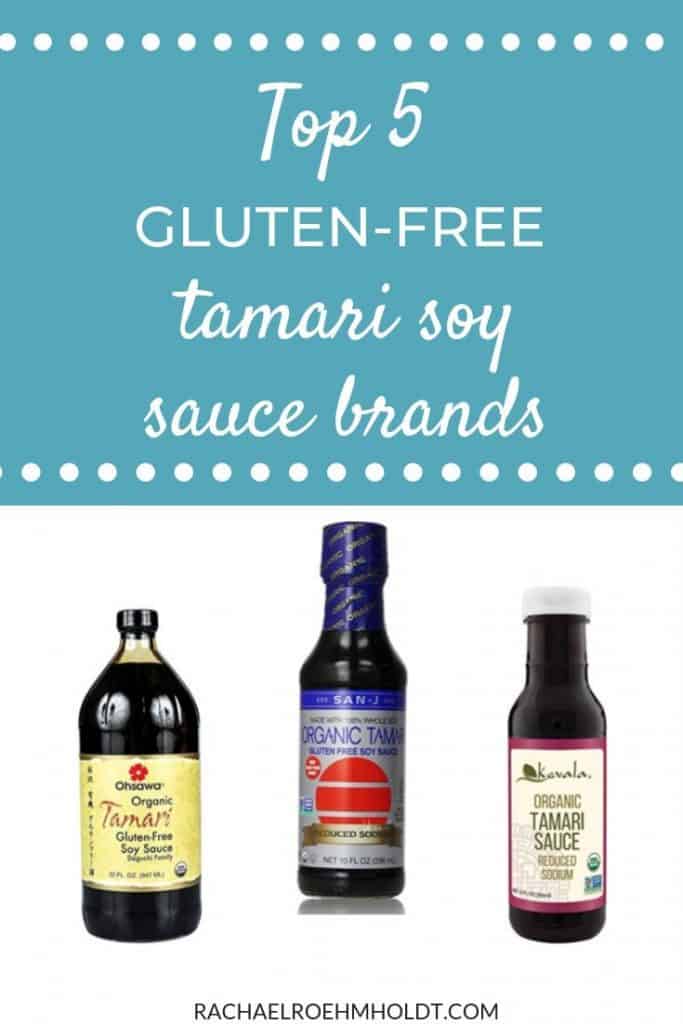 I haven't taste tested this tamari soy sauce, but the reviews are in that Ohsawa brand is delicious and "unlike any other soy sauce ever tasted!" With that kind of praise, it's got to be good!
Kevala tamari sauce is organic and this one comes in reduced sodium, which I like because soy sauce can be overwhelmingly salty. Enjoy this in place of traditional Chinese soy sauce for your gluten-free diet.
On a gluten-free diet, it IS possible to enjoy soy sauce without the gluten! Find out the 10 ways I love using this ingredient in another one of my posts here or by clicking the image below.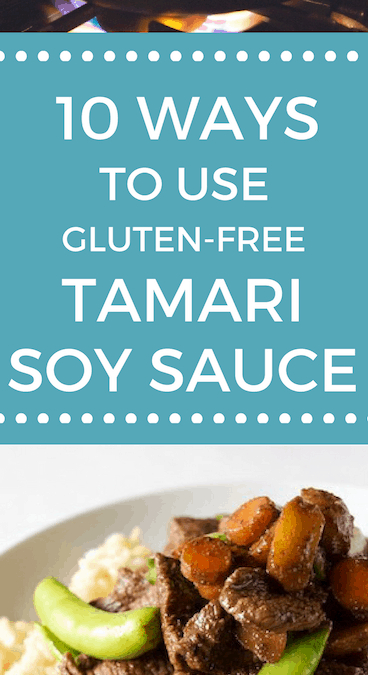 Try one of these 5 gluten-free tamari soy sauce brands and let me know in the comments what you think!
Want to know what other condiments I stock my kitchen with? See the 17 gluten and dairy-free condiments list or click the image below.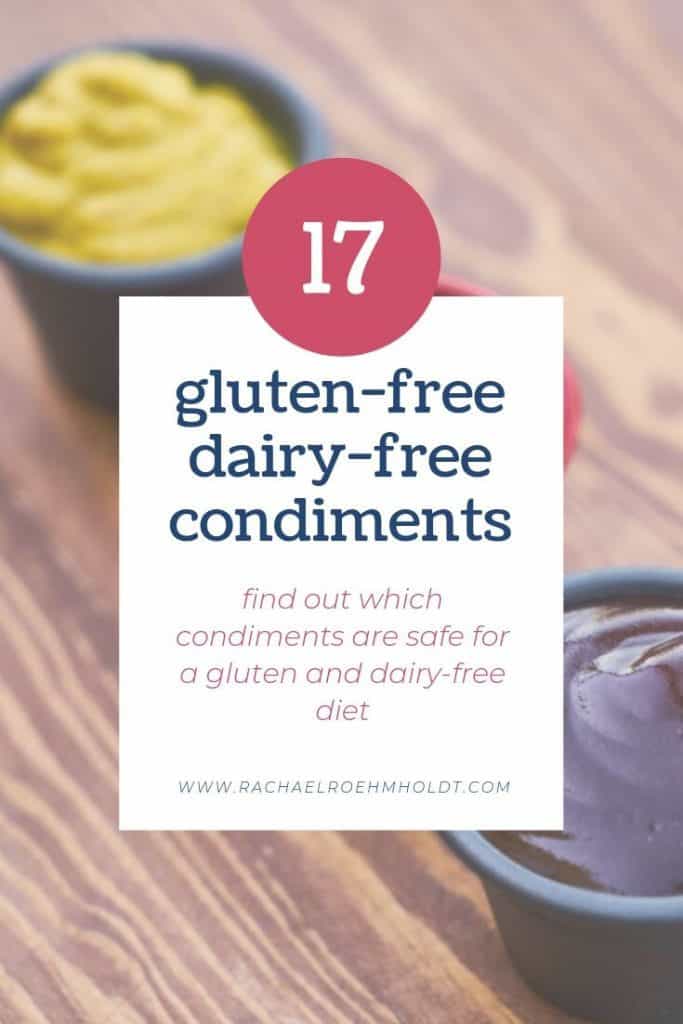 Interested to find out what other delicious foods I stock my gluten and dairy-free pantry with? Check out my Stocking a Gluten-free Dairy-free Pantry Post here or by clicking the image below.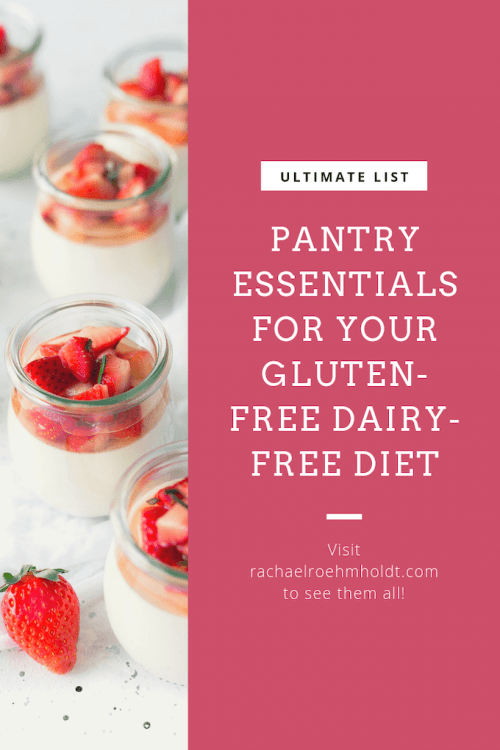 What's your favorite way to use soy sauce in your cooking? Share in the comments below!
If you loved this post, I hope that you'll share it with your friends on Facebook and pin it for future reference on Pinterest.
If you'd love even more inspiration and recipes for a gluten-free dairy-free diet, be sure to grab my free shopping list – plus 5 free recipes – by entering your details below!
Want more product recommendations for gluten and dairy-free foods? Check out these posts!