Find out if whiskey is safe for a gluten-free diet, what brands to look for, and if your favorites are gluten-free.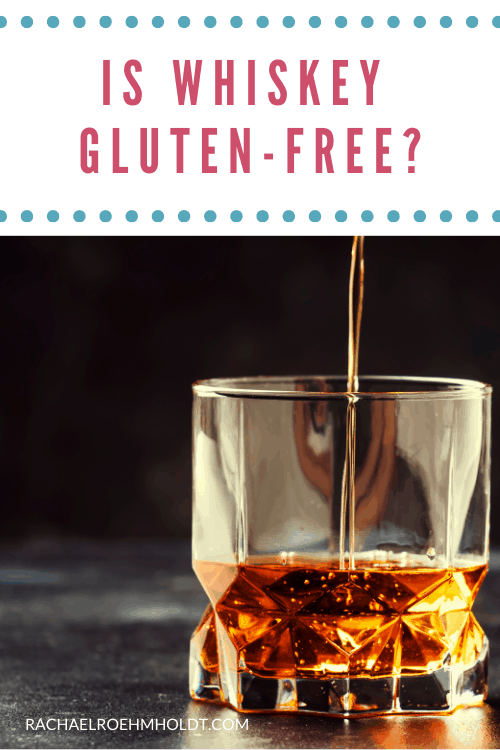 When it comes to following a gluten-free diet, knowing what drinks are safe to enjoy is just as important as knowing what foods are.
If you like to sit down after a long day or on the weekend and have a drink, you may be wondering what alcohol you can still enjoy while sticking with your gluten-free diet.
Some types of alcohol contain gluten, so you'll want to be sure what you drink is safe for your diet. In this post, we'll dive into the details of vodka, and answer the question "does whiskey have gluten?"
This is part of the Gluten-free Alcohol Series, where we're going to discuss different types of alcoholic drinks and how they fit into a gluten-free diet.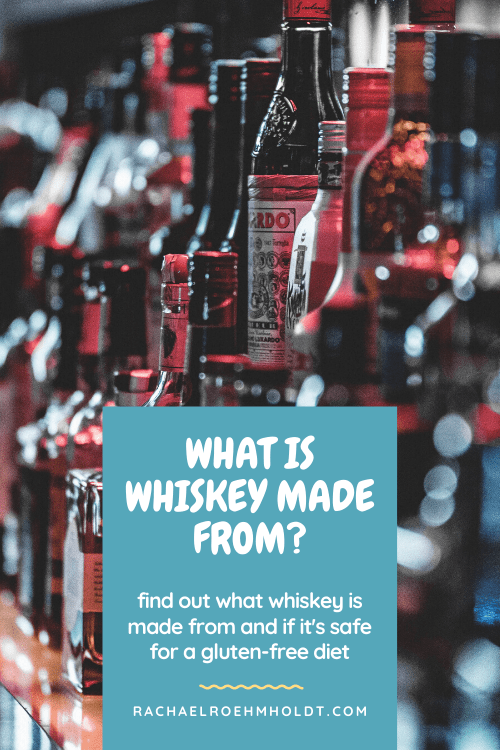 What is whiskey made from?
Whiskey is made from grains that have been malted, mashed, fermented, distilled, then aged. Whiskey can be made from various types of grains, such as corn, barley, rye, and wheat.
Different types of whiskey use different grains (source). For example:
Bourbon must contain 51% corn
Rye whiskey must contain 51% rye grain
Scotch is made mostly from malted barley, corn, and wheat
Single malt Irish whiskey is made from 100% barley malt
Knowing that some of these grains contain gluten might give you pause to think that whiskey then might not be gluten-free.
Read on: Is barley gluten-free? Is corn gluten-free?
Read on: Is bourbon gluten-free?
What is gluten?
Gluten is a protein found in most wheat products, and acts as the "glue" that helps to hold wheat, barley, kamut, spelt, farro, durum, bulgur, rye, and semolina together to maintain their shape.
Gluten is naturally occurring, and therefore is impossible to strip away from the grain. If a grain naturally has gluten in it, there's no way to make that food gluten-free.
Is whiskey gluten free?
According to Beyond Celiac, whiskey is considered safe for a gluten-free diet, despite rye, barley, and wheat being grains that contain gluten. The distillation process separates the gluten from the alcohol, making it gluten-free.
According to Very Well Fit, even though whiskey is considered gluten-free, some people have had gluten reactions to this drink. Start slow if you're just getting into drinking whiskey and make sure to take note of brands in case you do have a reaction so you can steer clear in the future.
Does whiskey have gluten?
Due to the distillation process, whiskey does not contain gluten and can be enjoyed on a gluten-free diet.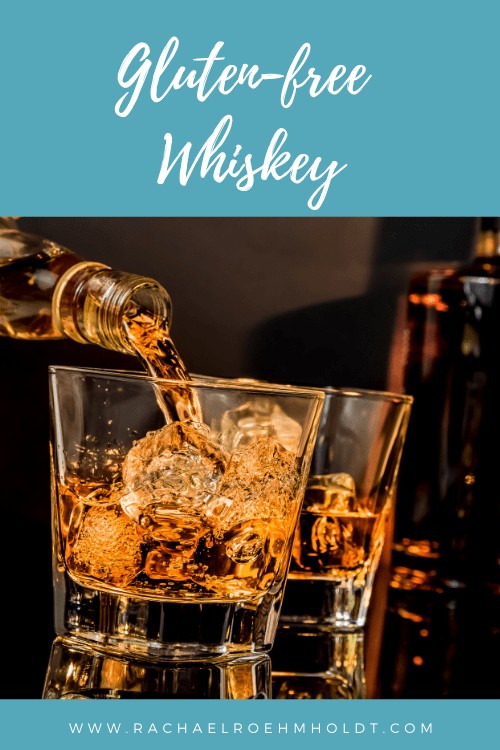 Gluten-free Whiskey
Now that we've concluded that whiskey is gluten-free, let's go over some brands and answer a few questions as to whether or not some of your favorites are safe for your gluten-free diet.
Gluten-free Whiskey brands
There are loads of different brands of whiskey that are gluten-free. Here are some popular whiskey brands to be on the lookout for next time you're shopping.
Gluten-free whiskey list
*see questions and answers below for more details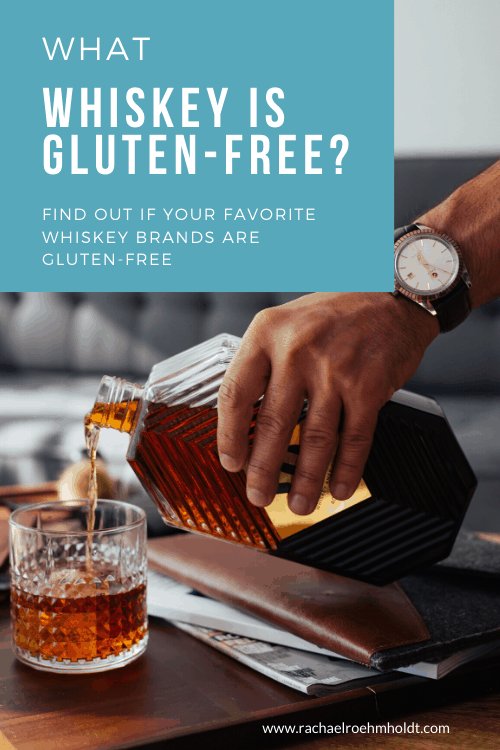 What whiskey is gluten-free?
Since many folks have specific brands that are their favorites, I thought I'd answer a few questions related to some of these brands directly. Find out if some of your favorite whiskey brands are gluten-free below.
Is Jack Daniels gluten-free?
Yes, Jack Daniels is gluten-free, according to their website. All the gluten is removed during the distillation process.
Is Crown Royal gluten-free?
Yes, Crown Royal's pure whiskey is gluten-free. Steer clear of their flavors as these may or may not contain gluten.
Read on: Is Crown Royal gluten-free?
Is Fireball gluten-free?
According to the Fireball brand, this cinnamon flavored whiskey is gluten-free. I've seen some reports on various websites saying that some folks have had reactions to this, however it seems to mostly be the case with a gluten allergy, not a sensitivity. Make your choice based on your sensitivity and what's right for your body.
Is Jameson gluten-free?
I found conflicting information whether Jameson is gluten free and safe for a gluten-free diet. According to Urban Tastebud, it's recommended to stay away from it if gluten-free. Gluten-free Guide HQ (a site by Urban Tastebud) says that Jameson IS gluten-free.
Is Seagram's 7 Gluten-free?
Seagram's 7 doesn't make any claims about gluten in their products. I was able to find on a few gluten-free forums and message boards that the Crown flavor is safe for people following a gluten-free diet, but no information on their other flavors.
Their dark honey and apple flavors say "with natural flavors" on the fronts of the bottle. Sometimes those natural flavors labels indicate gluten, so I'd probably steer clear of these.
Is Southern Comfort gluten free?
According to the Gluten-free Bar, Southern Comfort isn't gluten-free, because additional flavorings have been added to it after distillation. Some people with gluten sensitivity have reported being able to enjoy it without issues.
Is Jim Beam gluten-free?
Yes, Jim Beam is gluten-free according to Gluten Bee. Since Jim Beam is a distilled product, the gluten has been removed from the alcohol.
Before you head out to the store to pick up your next whiskey bottle, be on the lookout for hidden gluten in the form of flavorings or additives that were added after distillation.
If you're following a gluten-free diet, I hope that this information has been helpful for you. Proceed with caution with drinking any malt-based drinks. Don't take my word for it.
Do research for yourself to come up with an answer you feel comfortable with before making a decision. Be sure that if you decide to drink whiskey, that you monitor your symptoms for 24 to 72 hours afterwards to be sure nothing unusual pops up.
Love this post? Check out more from the Gluten-free Alcohol Series.
Wondering which alcohol is safe for a gluten-free diet? Find out in the Gluten-free Alcohol series!
If you loved this post, I hope that you'll share it with your friends on Facebook and pin it for future reference on Pinterest.