Find out if Scotch has gluten, if it's safe for a gluten-free diet, if your favorites are gluten-free, and what brands to look for.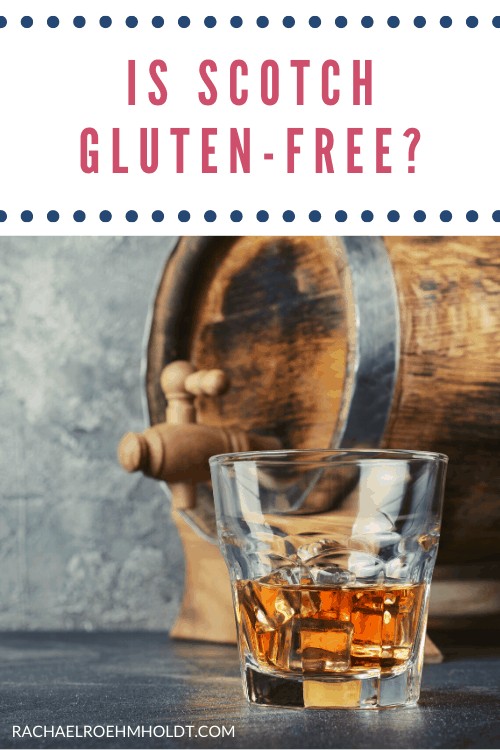 Do you like to kick back with a glass of Scotch after a long day? If you're just starting a gluten-free diet, you may be wondering if you can keep up a ritual like this one. It's important to know not only what foods are gluten-free, but also what kinds of drinks are safe for this diet as well.
Some alcoholic beverages contain gluten, so it's wise to do your research before purchasing alcohol when you're just getting acquainted with a gluten-free lifestyle. In this post, we'll talk about Scotch. Specifically, we'll answer the question "Is Scotch gluten-free?"
This post is part of the Gluten-free Alcohol Series, where we're going to discuss different types of alcoholic drinks and how they fit into a gluten-free diet.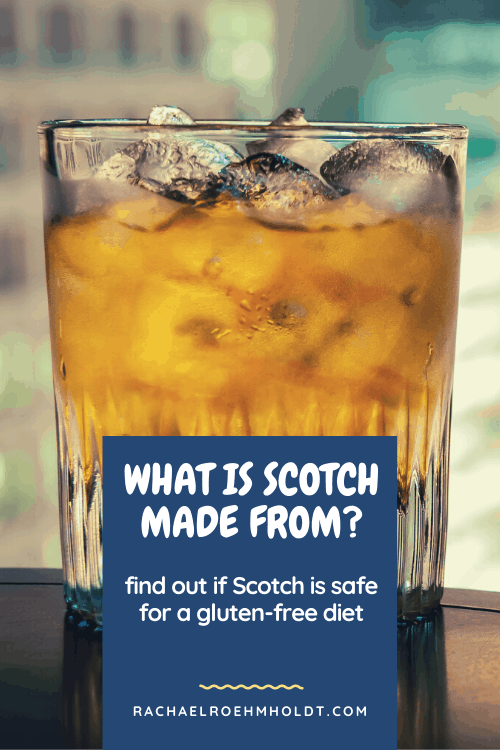 What is Scotch made from?
Scotch is a type of whisky, made from mainly malted barley, but can also include corn and wheat. According to Thrillist, what makes Scotch whisky different from other whiskey is that it has been distilled and matured in Scotland.
It is said to have more of a "bite" than other whiskey types, and some might say it's an acquired taste.
There are different types of Scotch whisky, as well: single malt, single grain, blended malt, blended grain, and blended Scotch.
What is gluten?
Gluten is a protein found in most wheat products, and acts as the "glue" that helps to hold wheat, barley, kamut, spelt, farro, durum, bulgur, rye, and semolina together to maintain their shape.
Gluten is naturally occurring, and therefore is impossible to strip away from the grain. If a grain naturally has gluten in it, there's no way to make that food gluten-free.
Read on: Is barley gluten-free?
Is Scotch gluten-free?
If Scotch contains barley, it must have gluten, right? Nope! According to Beyond Celiac, pure distilled Scotch is safe for gluten-free diet. The barley and other wheat that's included in the mash is removed during the distillation process.
All different types of Scotch whiskey are gluten-free, including single or blended malts, single or blended grain, and blended Scotch. As long as they are enjoyed in their pure distilled form, without any additives or flavorings, this is safe for a gluten-free diet.
Does Scotch have gluten?
According to the site Scotch Whisky, "Distilled spirits do NOT contain gluten. The process of distillation removes the protein from the grain, so all you're left with in your glass is alcohol, water and a few congeners that contribute flavour."
Luckily, Scotch does not contain gluten as long as it is pure and nothing has been added to it, like flavorings or additives.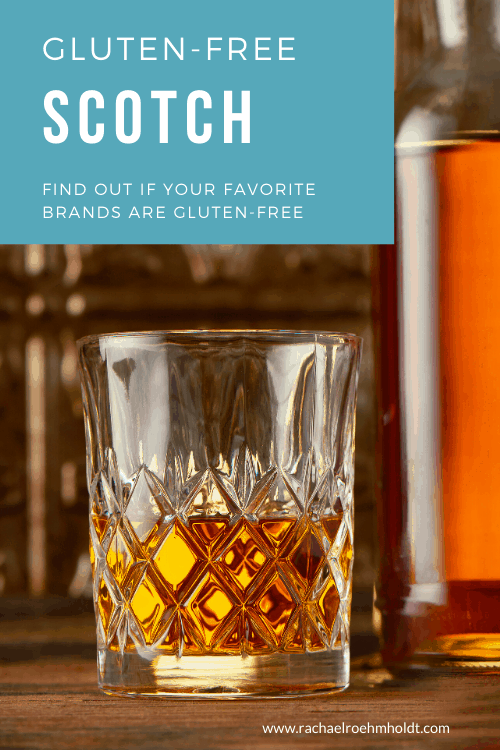 Gluten-free Scotch
Now that we've concluded that Scotch is gluten-free, let's go over some brands and help you determine if your favorites are safe for a gluten-free diet.
Gluten-free Scotch brands
There are loads of different brands of Scotch whisky that are gluten-free (since they all are). Here are some popular Scotch brands to be on the lookout for next time you're shopping.
Gluten-free Scotch list
I hope if you're a Scotch fan, you feel confident and comfortable enjoying this drink occasionally on your gluten-free diet. Remember, as long as your Scotch is in its pure distilled form, it is safe for you to enjoy.
Love this post? Check out more from the Gluten-free Alcohol Series.
Wondering which alcohol is safe for a gluten-free diet? Find out in the Gluten-free Alcohol series!
If you loved this post, I hope that you'll share it with your friends on Facebook and pin it for future reference on Pinterest.