Find out if brandy is gluten-free, if it's safe for a gluten-free diet, and brands of gluten-free brandy.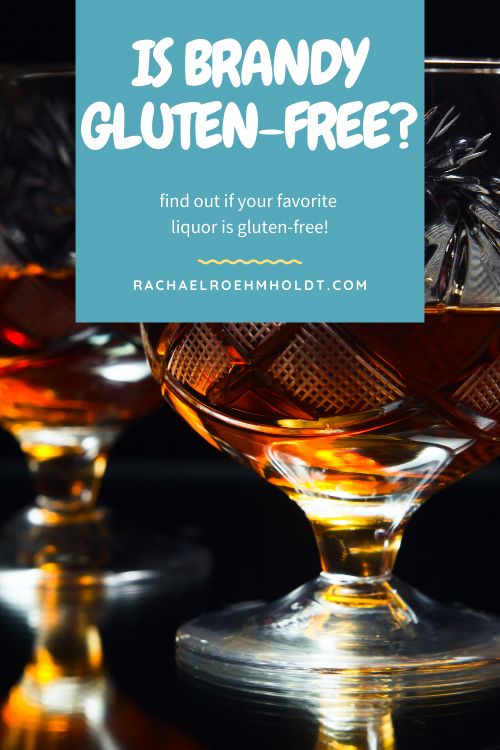 Note: I am a proud Amazon, Chomps, MunkPack, and Thrive Market affiliate and am happy to recommend their service and products to you. Please know that as an affiliate, I may receive a small commission on the products you purchase after clicking through my links. For more info, please see my disclosure policy here.
If you follow a gluten-free diet, you know that some foods may have hidden gluten. If you're just getting started with taking gluten out of your diet, you might be surprised to learn that some types of alcohol even have gluten.
In this post, we're going to talk about one type of alcohol in particular: brandy. Learn if this liquor is safe for a gluten-free diet, plus what brandy is made from, and the difference between brandy and cognac.
If you love brandy on its own or mixed dinto cocktails like Brandy Alexanders, Sidecars, or Champagne cocktails, you won't want to miss this information!
This post is part of the Gluten-free Alcohol Series, where we're going to discuss different types of alcoholic drinks and how they fit into a gluten-free diet. 
What is brandy made from?
Brandy is made from fermented fruit juice or wine that has been distilled. The fruit used in brandy can vary, but most often grapes are used. You can also find brandy made with apples, apricots, cherries, and peaches.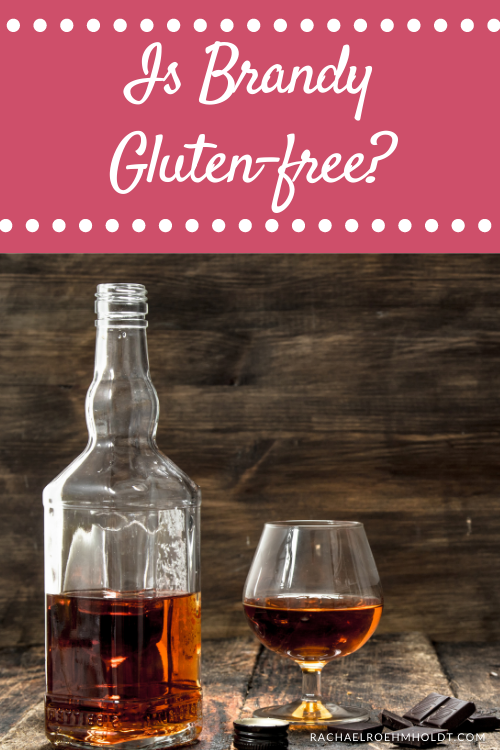 Brandy vs. Cognac
There are different types of brandy, with cognac being the most well known. Cognac is a type of brandy that has been made with a specific types of grapes and fermented for a specific amount of time. Cognac is a brandy, but brandy is not a cognac.
Other types of brandy are flavored brandies (those that use fruits other than grapes), grappa, American brandy, Spanish brandy. There are other types of brandy, as well.
What is gluten?
Gluten is a protein found in most wheat products, and acts as the "glue" that helps to hold wheat, barley, kamut, spelt, farro, durum, bulgur, rye, and semolina together to maintain their shape.
Gluten is naturally occurring, and therefore is impossible to strip away from the grain. If a grain naturally has gluten in it, there's no way to make that food gluten-free.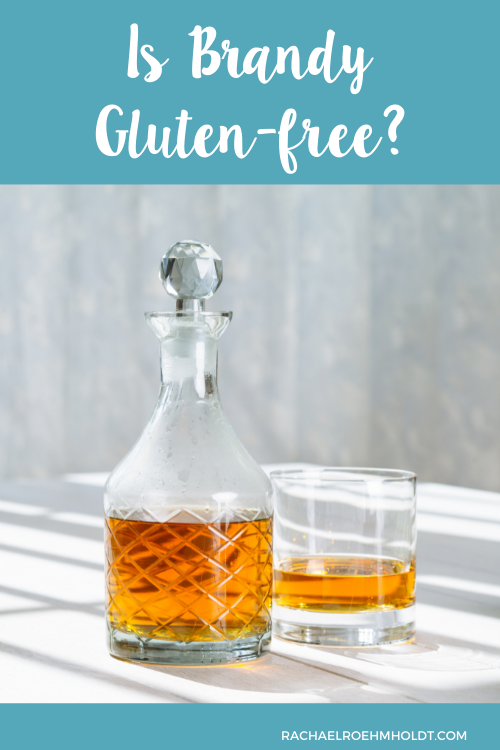 Is brandy gluten-free?
Brandy that is pure and distilled is considered to be gluten-free. This type of brandy that is safe for a gluten-free diet is called "eau de vie." Look for this option at liquor stores if you'd like to include this in your gluten-free diet.
Flavored brandy and other types of brandy may be made with liqueurs, and we know that not all liqueurs are gluten-free. Other flavorings and additives can also be added after the distillation process of brandy, so it's best to find a brand that you've done the research on and can trust.
I generally only trust the brands that make allergen statements or clear indications of gluten in their products on their websites or products. Since the FDA does not require ingredients lists of alcoholic beverages, doing research at home will help you find an option that works for you.
Gluten-free brandy brands
I was only able to confirm one brand of brandy that is gluten-free from the manufacturer's website. That is Courvoisier.
There are plenty of other brands of brandy, but after researching a list of 50 brands with no statements on their websites, I decided to only publish this one here on the website, because it is the only one I could personally confirm.
Other sites, like Beyond Celiac and Urban Tastebud have brandy lists that you can check out. Again, I'm not certain how they verified their information of being gluten-free, but you are welcome to review those lists for some brand options.
To find out what alcohol is safe for a gluten-free diet, read this post: What Alcohol is Gluten-free?
If you're following a gluten-free diet, I hope that this information about brandy has been helpful for you. With any other food when sticking with a gluten-free diet, do your research just to be sure it's safe for your diet before you purchase.
If you loved this post, I hope that you'll share it with your friends on Facebook and pin it for future reference on Pinterest.
Love this post? Check out more from the Gluten-free Alcohol Series.
Wondering which alcohol is safe for a gluten-free diet? Find out in the Gluten-free Alcohol series!