Find out if mead has gluten, if it's safe for a gluten-free diet, if your favorites are gluten-free, and what brands to look for.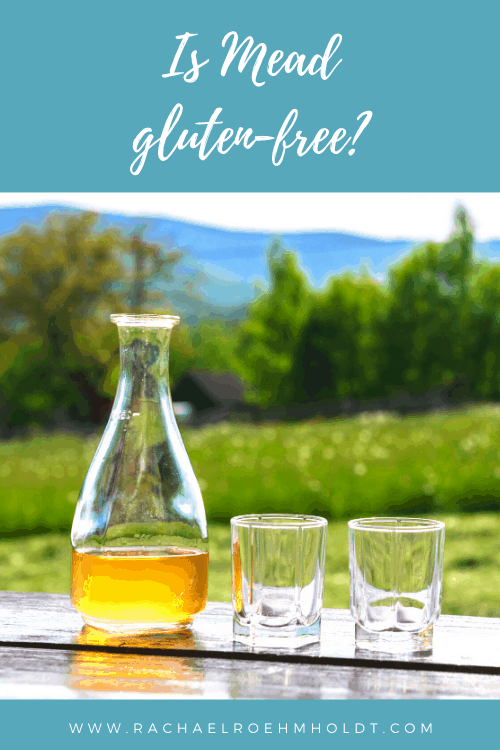 If you follow a gluten-free diet or are just getting started with one, you may be wondering what types of alcoholic beverages are safe for you.
Some types of alcohol contain gluten, so you'll want to be sure what you drink is safe for your diet. In this post, we'll dive into the details of mead, and answer the question "does mead have gluten?"
This post is part of the Gluten-free Alcohol Series, where we're going to discuss different types of alcoholic drinks and how they fit into a gluten-free diet.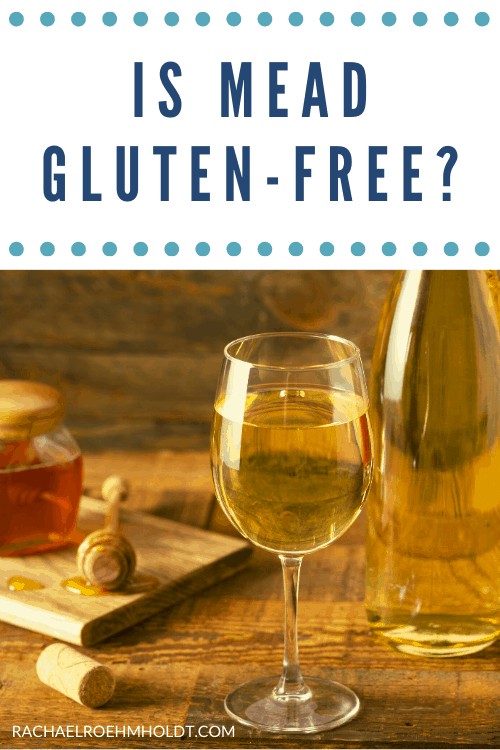 What is mead made from?
Mead is made from honey and water, then fermented with yeast, until the bacteria eats away at the sugars in the honey and a delicious alcoholic drink is left behind.
It can be made simply with just these three ingredients, or made with other flavorings, like fruit juice, spices, and herbs.
What is gluten?
Gluten is a protein found in most wheat products, and acts as the "glue" that helps to hold wheat, barley, kamut, spelt, farro, durum, bulgur, rye, and semolina together to maintain their shape.
Gluten is naturally occurring, and therefore is impossible to strip away from the grain. If a grain naturally has gluten in it, there's no way to make that food gluten-free.
Is mead gluten-free?
If mead is made with only honey, water, and yeast, it is naturally gluten-free. Most mead on the market is gluten-free.
However, some brewers add extra ingredients for flavor, and some of those ingredients may contain gluten. Some mead brands add malted barley before fermenting, so be sure to look at labels to find out if the brand you are buying is gluten-free.
Read on: Is barley gluten-free?
Does mead have gluten?
Mead is typically gluten-free, however some brands add gluten-containing ingredients to their brew before the fermentation process. This gluten is not filtered out later, making it not safe for a gluten-free diet.
Do your research before buying and look at labels when you're at the store choosing a mead to take home.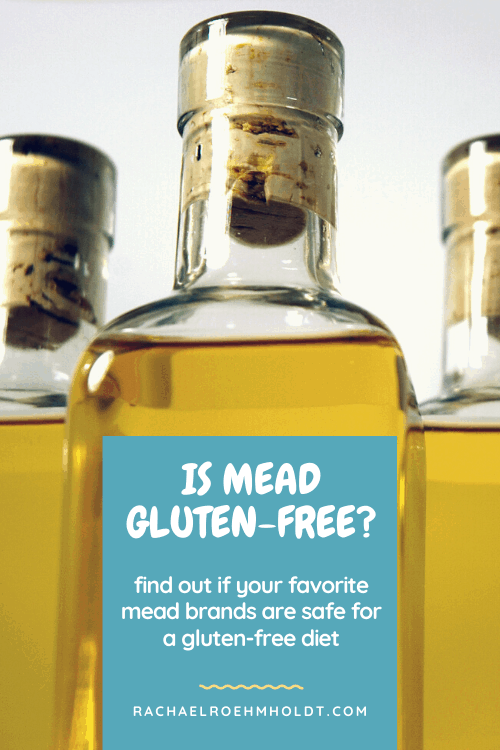 Gluten-free Mead
There are many brands that offer gluten-free mead. Here are a few to be on the lookout for next time you're shopping.
Gluten-free Mead brands
I hope that if you're a mead lover or you're interested in trying mead out while following a gluten-free diet that this information has been helpful for you.
Love this post? Check out more from the Gluten-free Alcohol Series.
Wondering which alcohol is safe for a gluten-free diet? Find out in the Gluten-free Alcohol series!
f you loved this post, I hope that you'll share it with your friends on Facebook and pin it for future reference on Pinterest.