Find out what Fireball whisky is made from and if it's safe for a gluten-free diet. Plus find out if Fireball Cinnamon is gluten-free.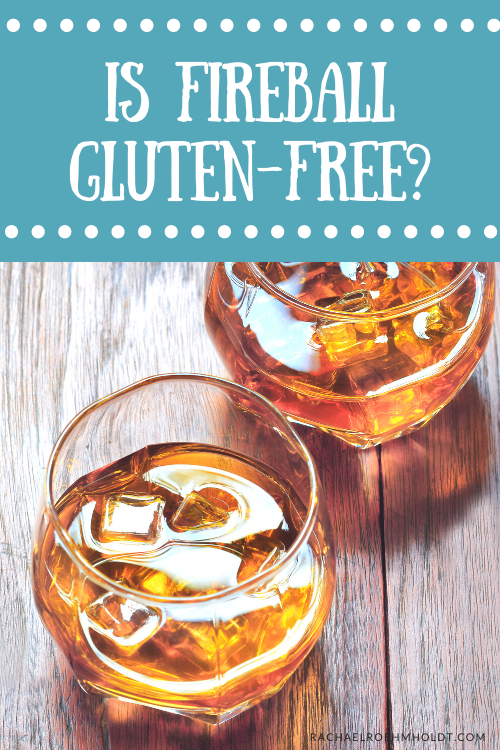 Note: I am a proud Amazon, Chomps, MunkPack, and Thrive Market affiliate and am happy to recommend their service and products to you. Please know that as an affiliate, I may receive a small commission on the products you purchase after clicking through my links. For more info, please see my disclosure policy here.
Do you love cinnamon flavored cocktails? If so, you're likely no stranger to Fireball whisky. It's a super sweet whisky that tastes similar to a liqueur that's popular as a shot or mixed into cocktails.
If you like to mix Fireball into your favorite drinks and also follow a gluten-free diet, you're probably wondering if this type of alcohol is gluten-free.
After all, if you avoid gluten in your diet, you know that you need to do your due diligence to avoid it in any and all potential places it may show up, including in your favorite cocktails and bar drinks.
Find out in this post whether or not Fireball whisky is gluten-free, what it's made from, and what you need to know about this drink if you're avoiding gluten.
This post is part of the Gluten-free Alcohol Series, where we're going to discuss different types of alcoholic drinks and how they fit into a gluten-free diet. Read more in this Gluten-free Alcohol Guide.
What is Fireball?
Fireball is a cinnamon flavored whiskey that can be consumed straight, on the rocks, or mixed into cocktails. It offers a sweet and strong cinnamon flavor that resembles the flavor of Atomic Fireballs, a type of candy made by the Ferrera brand.
It is manufactured by the Sazerac company who also makes over 450 other brands of alcohol.
What is Fireball made of?
Fireball is made with a Canadian whisky as its base and is flavored with cinnamon flavoring and sweeteners.
What is gluten?
Gluten is a protein found in most wheat products, and acts as the "glue" that helps to hold wheat, barley, kamut, spelt, farro, durum, bulgur, rye, and semolina together to maintain their shape.
Gluten is naturally occurring, and therefore is impossible to strip away from the grain. If a grain naturally has gluten in it, there's no way to make that food gluten-free.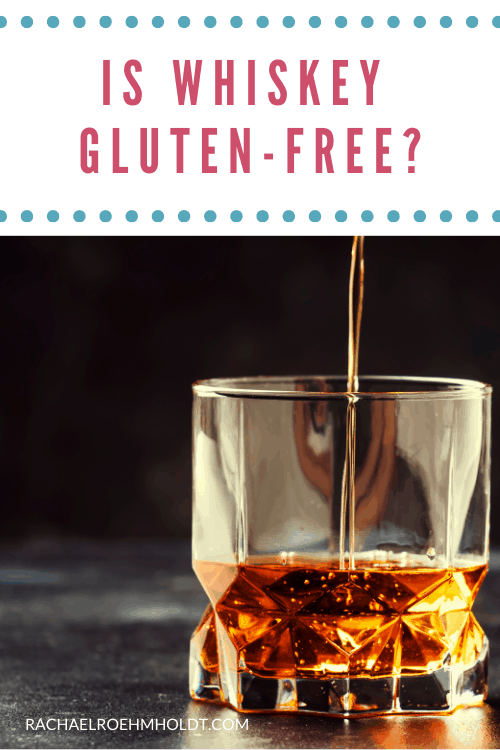 Is whiskey gluten-free?
Whiskey is considered safe to consume on a gluten-free diet even though it uses rye, barley, and wheat grains to make it. The gluten from these grains are removed from the alcohol during the distillation process, making whiskey gluten-free.
However, some people who are allergic to gluten may still have reactions to whiskey. If you're just getting into drinking whiskey, start small and pay attention to how your body reacts before going all in with this alcohol.
Read on: Is whiskey gluten-free?
Is Fireball gluten-free?
According to the Fireball brand, this cinnamon flavored whiskey is gluten-free, though this information is controversial among the gluten-free community.
Distilled whiskey is considered okay for folks on a gluten-free diet to drink. Flavored whiskeys are a little more tricky to ensure there isn't any cross contamination with the additional ingredients, and this is true for Fireball.
I've seen reports on various websites saying that some folks have had reactions to this whiskey, however it seems to mostly be the case with a gluten allergy, not a sensitivity.
Your best option is to know your level of sensitivity to gluten to help you decide whether or not to drink Fireball. If you are Celiac, it is probably a good idea to avoid this alcohol. If you are sensitive to gluten and have an intolerance, you may be able to drink it without any adverse reactions.
Use your best judgement based on what you know about your body and how you react to even trace amounts of gluten to determine whether or not to include this drink in your diet.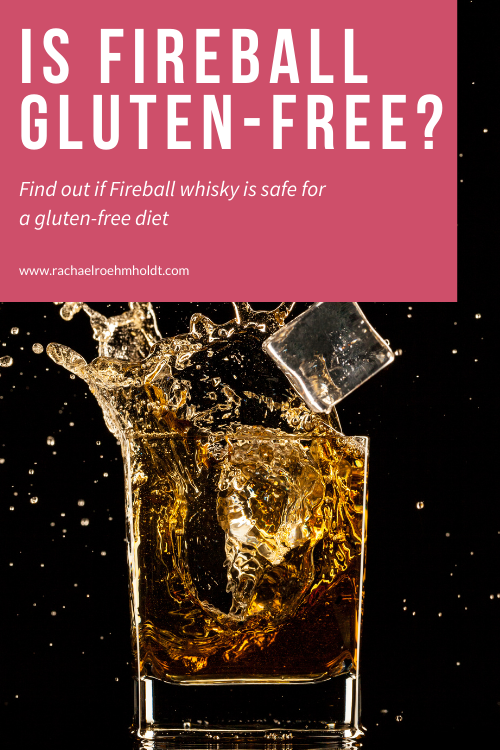 Is Fireball Cinnamon gluten-free?
Fireball Cinnamon is a malt-based beverage that is made by the Fireball brand to get their products into more stores and into the hands of more customers.
This product can be purchased at many grocery stores as a beer or wine product, unlike Fireball whisky, requiring customers to go into liquor stores to buy these products in many states.
Since malt contains gluten, all malt beverages, including Fireball Cinnamon, should be avoided on a gluten-free diet.
Read more about Fireball Cinnamon on their website.
Read on: Is malt gluten-free?
Is Fireball dairy-free?
Fireball whiskey does not contain any dairy products that are known. Alcohol manufacturers are not required to share ingredients of their products making it difficult to say for certain that this is true, but it is a best guess that Fireball is safe for a dairy-free diet.
If you love Fireball whisky and have been wondering if you can enjoy drinks with this cinnamon-flavored alcohol in your diet, I hope this post has given you the information you've been looking for.
Fireball may or may not work with your gluten-free diet, so use your best judgement based on what you know about your body to make your decision about whether or not to enjoy this alcohol.
If you loved this post, I hope that you'll share it with your friends on Facebook and pin it for future reference on Pinterest.
Love this post? Check out more from the Gluten-free Alcohol Series.
Wondering which alcohol is safe for a gluten-free diet? Find out in the Gluten-free Alcohol series!