Find out if rum has gluten, if it's safe for a gluten-free diet, if your favorites are gluten-free, and what brands to look for.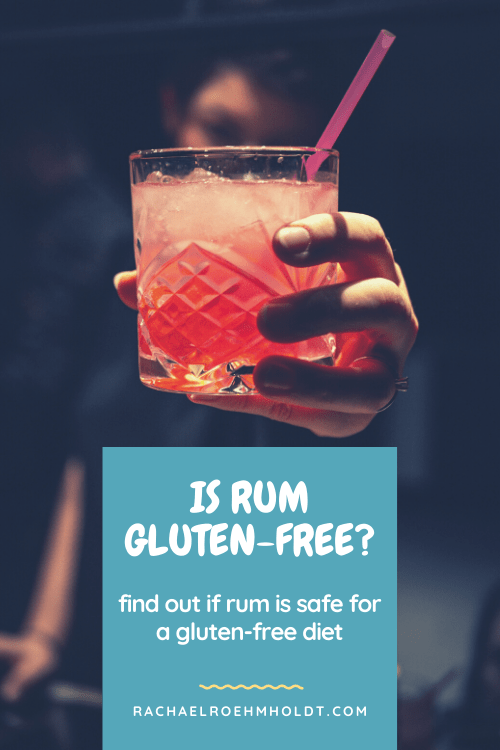 Getting started with a gluten-free diet and not sure what's safe to eat and drink just yet? I've got you covered. If you're a rum lover, you may be wondering if you can include this spirit in your diet. Find out in this post what rum is made from, if it is gluten-free, and which brands to look for.
Some alcohol contains gluten, believe it or not, so you'll want to be sure that what you choose to imbibe in is safe for your gluten-free diet. In this post, you'll learn the answer to the question, "Is rum gluten-free?"
This is part of the Gluten-free Alcohol Series, where we're going to discuss different types of alcoholic drinks and how they fit into a gluten-free diet.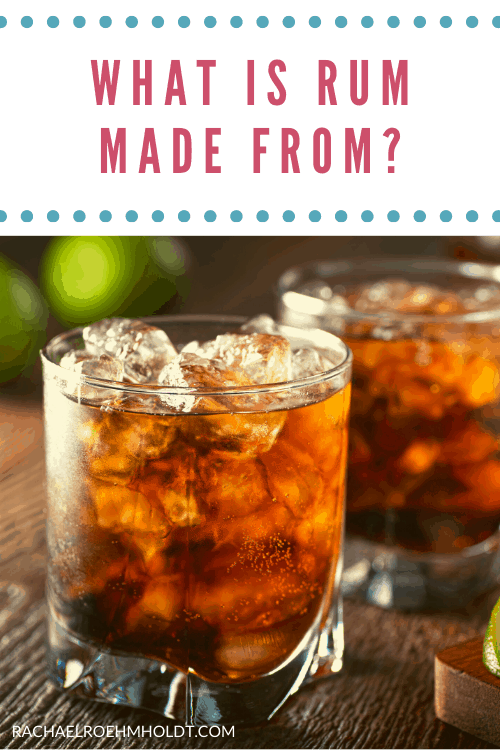 What is rum made from?
Rum is a liquor made from sugarcane. According to Britannica, "most rums are made from molasses, the residue remaining after sugar has been crystallized from sugarcane juice, containing as much as 5 percent sugar."
While rum is made using sugarcane or molasses, it doesn't actually contain sugar. After the distillation process, sugar won't be present in the final product.
What is gluten?
Gluten is a protein found in most wheat products, and acts as the "glue" that helps to hold wheat, barley, kamut, spelt, farro, durum, bulgur, rye, and semolina together to maintain their shape.
Gluten is naturally occurring, and therefore is impossible to strip away from the grain. If a grain naturally has gluten in it, there's no way to make that food gluten-free.
Is rum gluten-free?
Since rum is made from sugarcane or molasses, and we know that sugar does not contain gluten, we can be sure that rum is gluten-free.
It is safe to enjoy rum on a gluten-free diet, as long as the rum is pure and distilled. Look out for any drink mixes that have added flavorings, spices, or other additives. These additions may contain gluten, so you'll want to do some extra research before purchasing or drinking.
Does rum have gluten?
Rum is made from sugar cane or molasses, and therefore does not have gluten. It is safe to enjoy on a gluten-free diet.
Is rum always gluten-free?
Pure distilled rum will always be gluten-free, however if a rum has had additives, flavorings, or spices added to the distilled product, it may not be. You'll want to do your research before purchasing any rum that is not a pure distilled rum.
Gluten-free Rum
Now that we know that pure distilled rum is safe to enjoy on a gluten-free diet, let's go over some brands that you can look for next time you're out at a restaurant or purchasing rum at your local grocery or liquor store.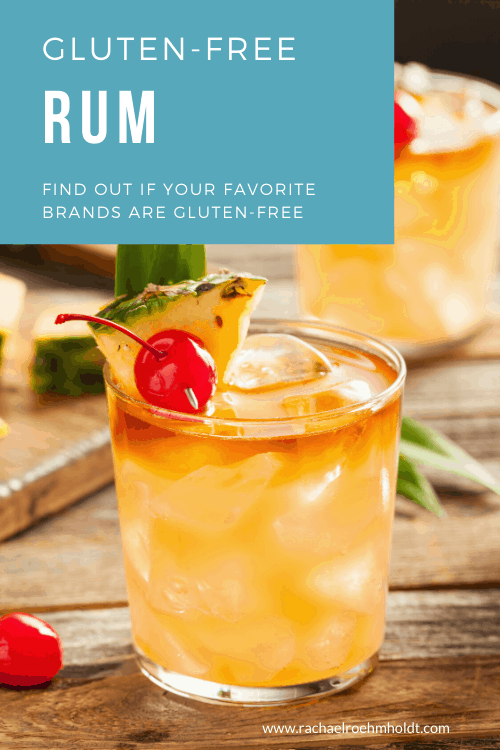 Gluten-free Rum Brands
There are a number of rum brands on the market that are gluten-free. Here are some popular rum brands to look for.
*see question and answer below for more details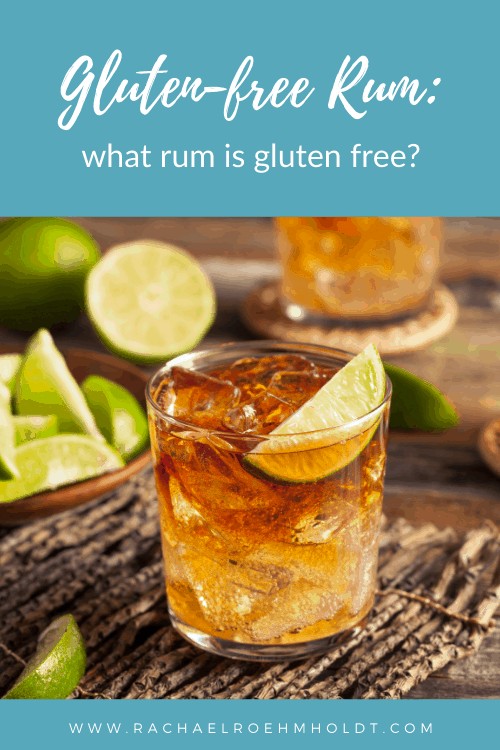 What rum is gluten-free?
Is Bacardi gluten-free? Is Bacardi Rum gluten-free?
Bacardi rum is gluten-free, including Bacardi 8, Superior, Gold, Select, Bacardi 151, and their flavored rums. Their ready to drink cocktails are also gluten-free.
Is Captain Morgan gluten-free?
Captain Morgan's original spiced rum is considered gluten-free.
Since Captain Morgan's flavored rums have additives and flavorings, it's best to steer clear of them, because they don't disclose all the ingredients in these products. These flavored rums may or may not be gluten-free, but without an ingredient list, it's impossible to know without taking a gamble.
Is Cruzan rum gluten-free?
Cruzan rum is considered safe for a gluten-free diet. While the brand doesn't make any gluten-free claims, any plain light or dark rums are safe for a gluten-free diet, as long as no additional flavorings have been added to it after distillation.
Is Malibu Rum gluten-free?
All of Malibu Rum's products are flavored rums. According to their website, they "do not add any known gluten ingredients in Malibu Original or in any of the Malibu Flavors." You're safe to enjoy Malibu Rum on your gluten-free diet.
Is Rumchata gluten-free?
Rumchata is a liquor that uses rum and cream, along with other spices and sugar.
This product is a flavored rum, and according to Verywell Fit, Rumchata has shared a statement that it doesn't contain any gluten-containing ingredients. "However, certain ingredients in Rumchata are processed on equipment that may come into contact or may have been used to process ingredients containing gluten."
Proceed with caution if you're gluten-free and make an informed choice that you feel is right for you and your body.
If you stick with the pure distilled rum by any of these popular brands on your gluten-free diet, you won't have anything to worry about.
Of course, if you're looking at flavored rums, you'll need to do a little more research to make an informed choice about whether you add it to your gluten-free diet or not.
I hope if you've been on the hunt for answers as to whether rum is safe for you and your gluten-free diet, you can walk away feeling confident of your options.
You can now get back to your favorite rum drinks, like daiquiris, pina coladas, dark 'n' stormies, and mojitos. Just be sure all your mixers are also gluten-free. Cheers!
Love this post? Check out more from the Gluten-free Alcohol Series.
Wondering which alcohol is safe for a gluten-free diet? Find out in the Gluten-free Alcohol series!
If you loved this post, I hope that you'll share it with your friends on Facebook and pin it for future reference on Pinterest.