Find out if vodka is safe for a gluten-free diet, what brands to look for, and if your favorites are gluten-free.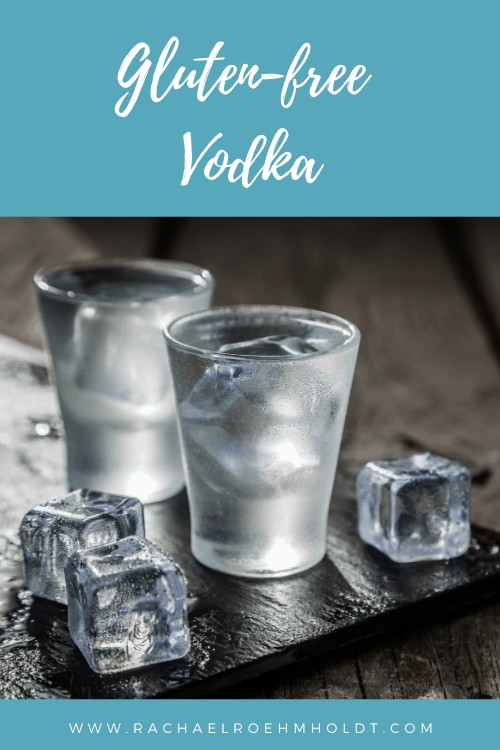 When it comes to following a gluten-free diet, there are a lot of things to think about. What you eat is a big deal, but what you drink shouldn't be overlooked either. If you drink alcohol, you may be wondering if it's safe to enjoy while being gluten-free.
Some types of alcohol contain gluten, so you'll want to be sure what you drink is safe for your diet. In this post, we'll dive into the details of vodka, and answer the question "does vodka have gluten?"
This is part of the Gluten-free Alcohol Series, where we're going to discuss different types of alcoholic drinks and how they fit into a gluten-free diet.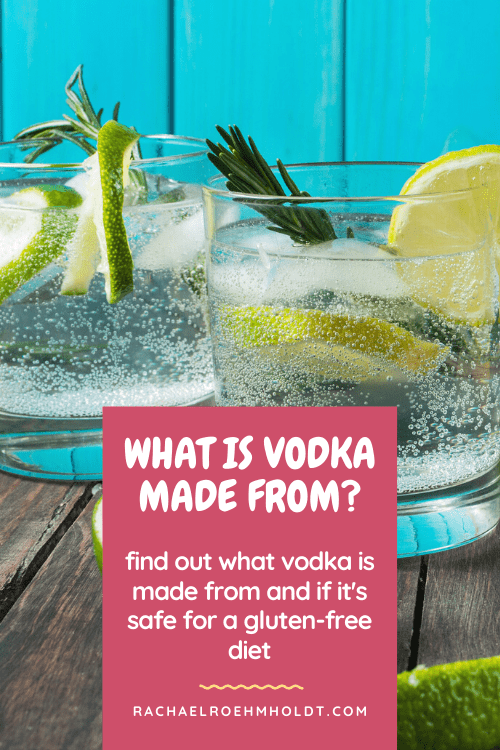 What is vodka made from?
Vodka can be made from many different ingredients, including cereal grains, sugar beet molasses, and potatoes. Most of the vodka we are familiar with and is made today is made using potatoes. (Source)
According to Difford's Guide for Discerning Drinkers, the ingredients that are used to make vodka can create different nuanced flavors in the vodka itself.
For example, vodka made from wheat may have a subtle anise seed, pepper, and lemon zest flavor. Vodka made from potatoes may have a creamy texture and vegetable notes.
Different vodka brands are made using different ingredients, here are a few:
Absolut is made from wheat
Belvedere is made from rye
Grey Goose is made from wheat
Ketel One is made from wheat
Smirnoff is made from wheat
Svedka is made from wheat
You can see a full list of some popular vodka brands and what they use as a base for their vodka here.
What is gluten?
Gluten is a protein found in most wheat products, and acts as the "glue" that helps to hold wheat, barley, kamut, spelt, farro, durum, bulgur, rye, and semolina together to maintain their shape.
Gluten is naturally occurring, and therefore is impossible to strip away from the grain. If a grain naturally has gluten in it, there's no way to make that food gluten-free.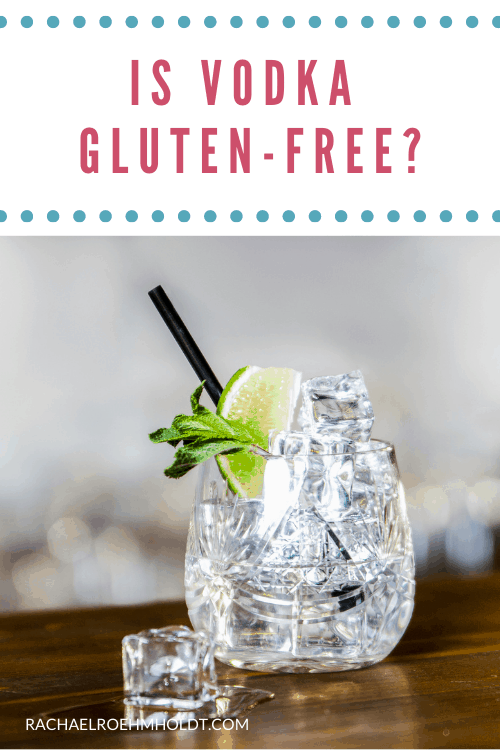 Is vodka gluten-free?
Now that we know that gluten is a protein found in wheat products AND that many popular vodkas are made using wheat… we can only deduce that it's not gluten-free, right?
Wrong.
Does vodka have gluten?
Vodka, does not contain gluten, even though it is made using gluten-containing grains.
While vodka is made using grains that contain gluten, it doesn't actually have gluten in it. This is because the distillation process removes the gluten entirely. If you are enjoying a pure distilled vodka with no other ingredients, you can enjoy vodka on a gluten-free diet.
Is all vodka gluten free?
According to this Scientific American article, "all vodka is gluten-free unless there is some flavored vodka out there where someone adds a gluten-containing ingredient."
Gluten-free Vodka
Now that we've concluded that all pure distilled vodka is gluten-free, let's go over some brands and answer a few questions as to whether or not some of your favorites are safe for your gluten-free diet.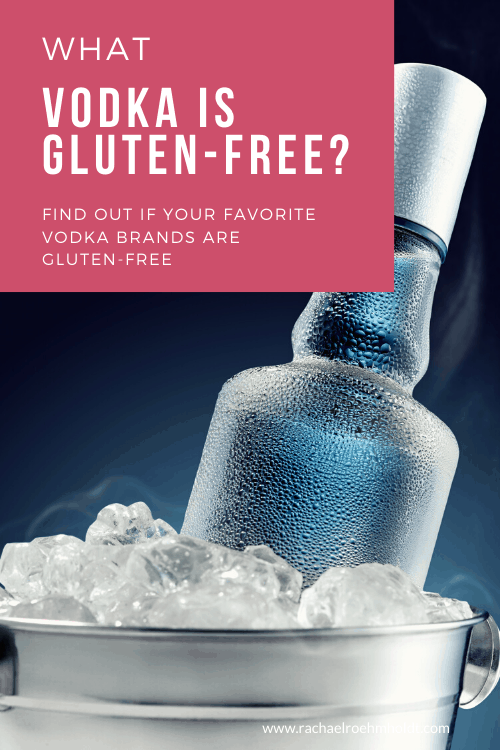 Gluten-free Vodka brands
There are many brands that offer gluten-free vodka. Here are some to be on the lookout for next time you're shopping.
Gluten-free vodka list
What vodka is gluten free?
So many people have asked about specific brands of vodka, so I thought I'd answer a few of these questions directly. Find out if some of your favorite vodka brands are gluten-free below.
Is Absolut vodka gluten-free?
Yes, Absolut vodka is made with wheat, but it is distilled, meaning the gluten is removed from the vodka before it makes it to the bottle.
Is Belvedere vodka gluten free?
Yes, Belvedere vodka is gluten-free, even though it is made with rye. Through the distillation process, the gluten is removed and this is safe to enjoy on a gluten-free diet.
Is Grey Goose vodka gluten free?
Grey Goose vodka is gluten-free. It is made using wheat, although all gluten has been removed during the distillation process.
Is Kirkland vodka gluten free?
As long as the vodka you're purchasing is pure vodka with no additional flavoring, Kirkland vodka is gluten-free. If it is flavored, you'll want to check for a gluten-free label.
Is Smirnoff vodka gluten free?
The classic Smirnoff vodka that is pure and distilled is made from corn, making it gluten-free. Smirnoff has flavored vodkas and these may not all be gluten-free.
All their flavors on their website, except for tamarind and including the Sours flavors, are noted as gluten-free as well.
Is Tito's gluten free?
Tito's vodka is gluten-free and is made from corn. It's noted on their website, as well as all their bottles, that their vodka is gluten-free.
If you're following a gluten-free diet, I hope that this information has been helpful for you. With any other food when sticking with a gluten-free diet, do your research just to be sure before you purchase.
Love this post? Check out more from the Gluten-free Alcohol Series.
Wondering which alcohol is safe for a gluten-free diet? Find out in the Gluten-free Alcohol series!
If you loved this post, I hope that you'll share it with your friends on Facebook and pin it for future reference on Pinterest.