Find out if Twisted Tea is gluten-free, if it's safe for a gluten-free diet, and what you need to know about malt beverages.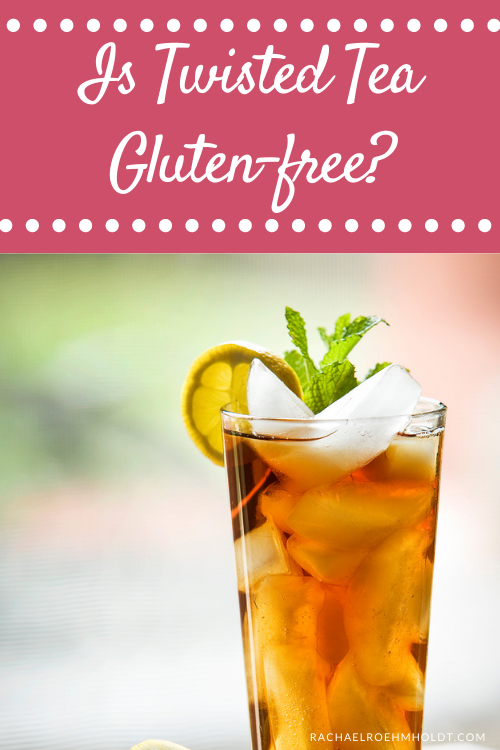 Note: I am a proud Amazon, Chomps, and Thrive Market affiliate and am happy to recommend their service and products to you. Please know that as an affiliate, I may receive a small commission on the products you purchase after clicking through my links. For more info, please see my disclosure policy here.
Do you enjoy an alcoholic drink after a long day? Do you also love the flavor of tea? If so, you may not be a stranger to Twisted Tea, a brand of hard tea that's a beer alternative for folks who don't love the taste of beer.
This malt beverage is manufactured by the Boston Beer Company, a large beer and alcohol distributor of some major brands, like Samuel Adams, Angry Orchard, and Truly Hard Seltzer.
If you're eating a gluten-free diet, knowing what foods don't have gluten are important, but knowing what drinks are safe to indulge in feels almost vital sometimes.
Find out in this post what Twisted Tea is, what it's made from, if tea is gluten-free, and if Twisted Tea is gluten-free. Plus get a few ideas on some gluten-free alternatives to Twisted Tea for you to get your favorite flavors of alcoholic drink without having to sacrifice your gluten-free diet.
This post is part of the Gluten-free Alcohol Series, where we're going to discuss different types of alcoholic drinks and how they fit into a gluten-free diet. 
What is Twisted Tea?
Twisted Tea is an alcoholic beverage that's flavored to taste like tea with lemon. It comes in a variety of flavors, like Original, Half & Half, Slightly Sweet, Blueberry, Light, Peach, Mango, Blackberry, and Raspberry.
Similar to other alcoholic beverages that come in a can, this type of drink is an alternative to beer or hard cider with a lower alcohol percentage than hard liquor.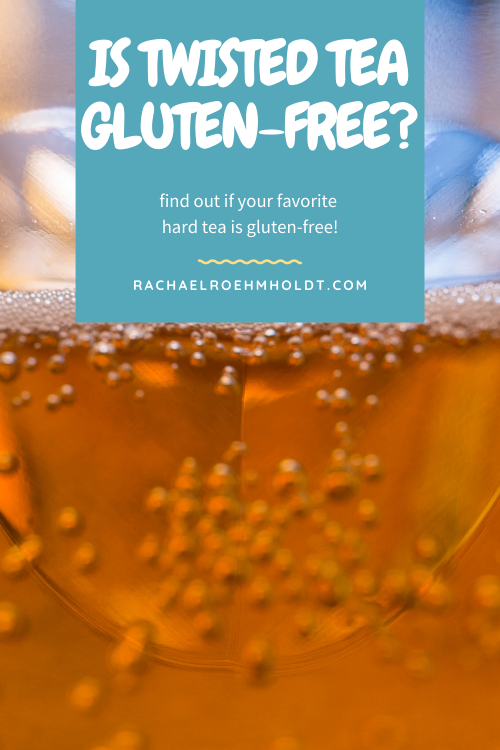 What is Twisted Tea made from?
Twisted Tea is made with malt alcohol, tea, and lemon. There are likely other ingredients, however alcohol beverage companies are not required to disclose ingredients lists.
What is gluten?
Gluten is a protein found in most wheat products, and acts as the "glue" that helps to hold wheat, barley, kamut, spelt, farro, durum, bulgur, rye, and semolina together to maintain their shape. You can create a malt from any of these grains.
Gluten is naturally occurring, and therefore is impossible to strip away from the grain. If a grain naturally has gluten in it, there's no way to make that food gluten-free.
Is tea gluten-free?
Tea on its own is naturally gluten-free, however Twisted Tea is not just tea. It is a malt beverage that's tea flavored.
Enjoy plain tea on a gluten-free diet, but be aware that tea and alcoholic beverages that are labeled as "tea" are not one in the same product.
Is malt gluten?
Malt is used in many different types of alcoholic beverages, and you may be wondering what malt is and how it fits in with a gluten-free diet.
Malt is derived from barley, which is a gluten-containing grain. You can find this ingredient in a number of foods, like malted milk, candy, and yes, even beer.
In some alcoholic beverages, like whiskey or bourbon, the malt or malted barley is later distilled, making the drink safe for a gluten-free diet.
However, in beer or malt beverages, like Twisted Tea, the processing doesn't involve distillation and the gluten remains in the product.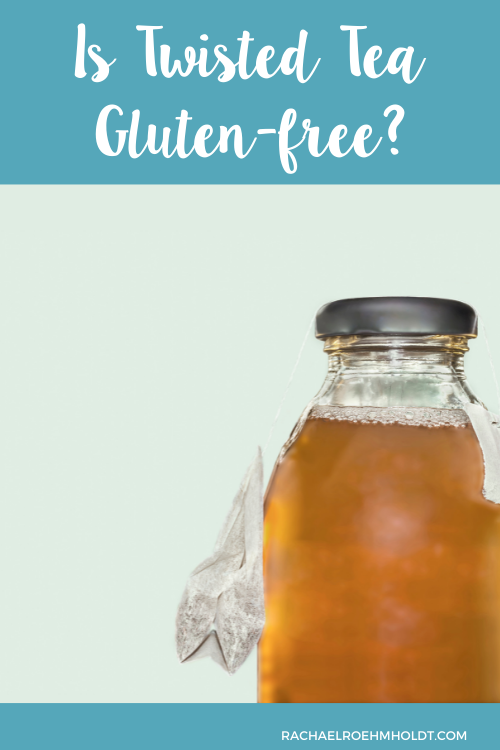 Do malt beverages contain gluten?
Since malt beverages aren't distilled like other types of alcohol that contain malt barley, like whiskey, bourbon, or Scotch, this type of alcoholic drink does contain gluten.
Read on: Is barley gluten-free?
Is Twisted Tea gluten-free?
Twisted Tea is a malt beverage, meaning this drink is not considered safe for a gluten-free diet.
Are any flavors of Twisted Tea gluten-free?
All Twisted Tea flavors and varieties contain malt, which are not gluten-free. You should avoid these and look for an alternative alcoholic beverage that is considered gluten-free, like cider, hard seltzer, or wine.
Read on: Is cider gluten-free?
Read on: Is hard seltzer gluten-free?
Read on: Is wine gluten-free?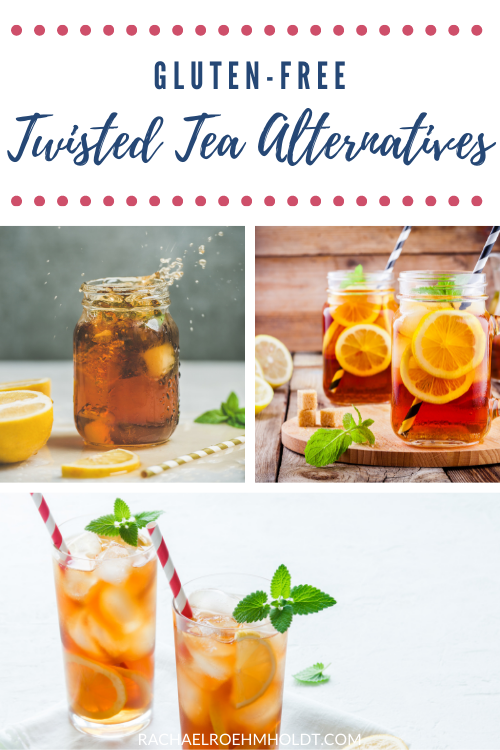 Gluten-free Twisted Tea Alternatives
If you like the flavor of tea in your alcoholic beverage, here are a few brands and ideas to help you enjoy your drink while still getting that tea infusion you're after.
Try Wild Ohio Brewing brand for a gluten-free "tea beer." They come in four flavors: black cherry, blueberry, mango, and peach so look for these at your local grocery or liquor store.
Black Cherry Bourbon Barrel Tea Beer
Blueberry Tea Beer
Mango Tea Beer
Peach Tea Beer
Try a tea cocktail, like some of these options from The Spruce Eats, Saveur, and Imbibe Magazine. Just be sure the alcohol and additional mixers you're using are also gluten-free!
To find out what alcohol is safe for a gluten-free diet, read this post: What Alcohol is Gluten-free?
If you like drinking Twisted Tea as your go-to drink, you might want to skip this option if you're following a gluten-free diet. Choose one of the gluten-free options listed or use some tea to make yourself a tea-infused cocktail instead.
Remember all malt beverages contain gluten, but most hard ciders and hard seltzers don't. Choose a gluten-free option next time you're at the store so you can still feel good after long after you've finished that drink.
If you loved this post, I hope that you'll share it with your friends on Facebook and pin it for future reference on Pinterest.
Love this post? Check out more from the Gluten-free Alcohol Series.
Wondering which alcohol is safe for a gluten-free diet? Find out in the Gluten-free Alcohol series!