Find out if malt flavor is safe for a gluten-free diet and what you should know before buying anything with this ingredient.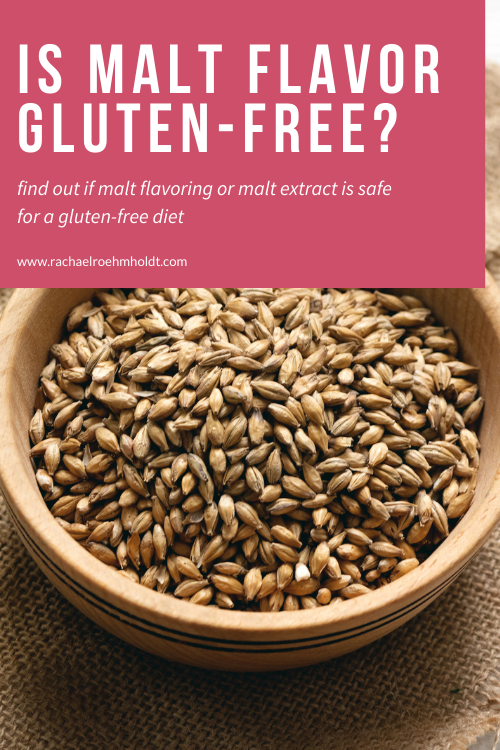 Note: I am a proud Amazon, Chomps, MunkPack, and Thrive Market affiliate and am happy to recommend their service and products to you. Please know that as an affiliate, I may receive a small commission on the products you purchase after clicking through my links. For more info, please see my disclosure policy here.
If you've found yourself looking at the back of a package of cereal, candy, or other packaged food and come across "malt flavor," "malt flavoring," or "malt extract," you may have wondered how this ingredient fits into a gluten-free diet.
After all, when you avoid gluten, you know that it can be hidden under so many names and it's found in many different foods. Even foods you wouldn't normally expect to find it.
Malt flavor isn't a very interesting ingredient, but we'll dig into this specific additive to find out what it is, what it's used for, and what you need to know about it if you're trying to stick with a gluten-free diet.
Let's talk malt flavor!
What is malt?
Malting is a process where a grain gets soaked in water, germinates, then is dried out. Most commonly malted grains are used in beer and other alcoholic beverages.
Malted grains may also be used in making other foods, like malted milk, malt vinegar, and candies like malted milk balls.
Different types of cereal grains can be used for malting, but the most common is barley.
Read on: Is barley gluten-free?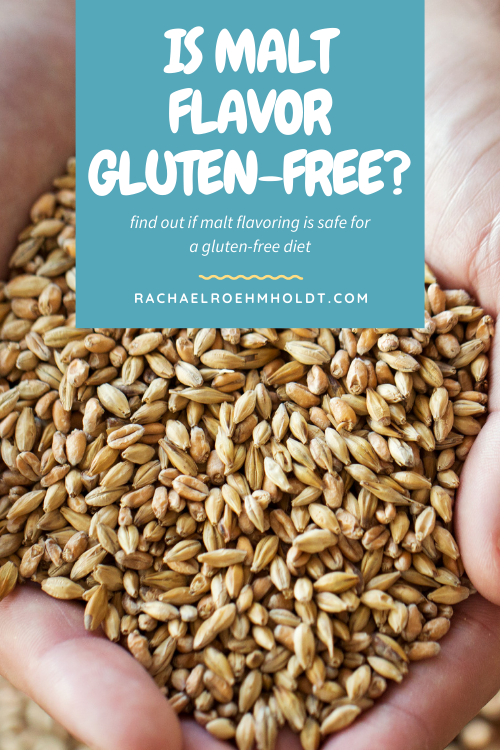 What is malt flavor?
Malt flavor or malt flavoring is made through the process of malting, after the malt is made into an extract. This extract, or malt flavor, is then used as a flavor enhancer for beer, malt vinegar, cereals, baked goods, and other candy treats.
What is malt flavor used for?
Malt flavor can be used in many different foods, like to help flavor beer or other alcohol drinks. It is also used in some baked goods, breads, and cereals. Malted milk powder, malted milk balls, and other candies can contain malt flavor.
Read on: Gluten-free cereal
Read on: 7 best gluten-free breads
What is malt flavoring made out of?
Malt can be derived from just about any cereal grain, but it is most commonly made from barley.
Read on: Is malt gluten-free?
What is gluten?
Gluten is a protein found in most wheat products, and acts as the "glue" that helps to hold wheat, barley, kamut, spelt, farro, durum, bulgur, rye, and semolina together to maintain their shape.
Many processed foods have hidden gluten in them in the form of gluten or wheat derivatives. These are also in the form of flavorings, binders to keep ingredients together, or other additives.
There is no way to remove the gluten from a wheat product, as gluten is an integral part of wheat.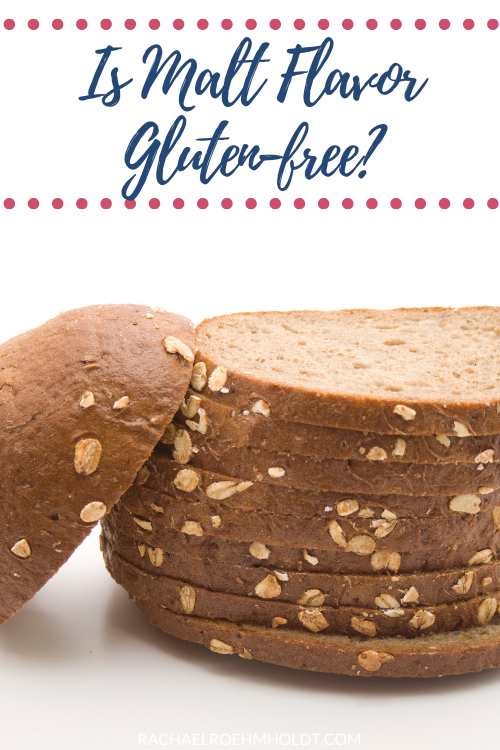 Is malt flavor gluten-free?
Malt flavor or malt extract is generally considered to contain gluten. Unless a product specifically states that the malt is derived from a gluten-free grain and there is a gluten-free label on the packaging, I'd err on the side of caution and assume that malt flavor contains gluten and should be avoided on a gluten-free diet.
Read on: Which whole grains are gluten-free?
If you've been wondering how malt flavor can fit into a gluten-free diet, I hope this post has helped you get the information you've been looking for. Most malt extract or malt flavoring is derived from barley which is a grain containing gluten, and should be avoided if you're on a gluten-free diet.
If you loved this post, I hope that you'll share it with your friends on Facebook and pin it for future reference on Pinterest.
Love this post? You might also want to check out these!
Find out if your favorite foods and ingredients contain gluten with these posts!