Find out if Ketel One vodka is gluten-free, what it's made from, and what if their Botanicals line is safe for a gluten-free diet.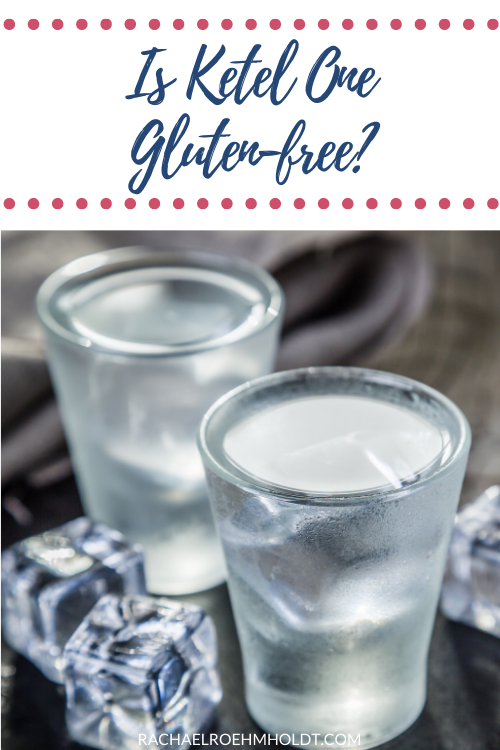 Note: I am a proud Amazon, Chomps, MunkPack, and Thrive Market affiliate and am happy to recommend their service and products to you. Please know that as an affiliate, I may receive a small commission on the products you purchase after clicking through my links. For more info, please see my disclosure policy here.
If you love mixing up a cocktail on the weekend, for parties or get-togethers, or like to order mixed drinks from restaurants, you know that vodka is almost always on the menu.
Vodka is a hard liquor that's common in many mixed drinks, because of its smooth flavor and versatility. This liquor comes in a ton of different brands, but Ketel One is among the top choices for restaurants, bartenders, and home mixologists alike.
Being on a gluten-free diet means reviewing the ingredients and foods that you put in your body with a careful eye – and yep, that even extends to the alcohol that you mix your drinks with.
This post is dedicated to Ketel One vodka and we're going to dive deep into learning about this brand, what it's made from, and of course answer if it's gluten-free. We'll also talk about some of their flavors and find out which are safe for a gluten-free diet.
This post is part of the Gluten-free Alcohol Series, where we're going to discuss different types of alcoholic drinks and how they fit into a gluten-free diet. 
What is Ketel One?
Ketel One is a brand of vodka from the Netherlands. This brand is named after the original copper pot that was used to distill the vodka.
Ketel One vodka comes in a variety of flavors, like their original, citroen, oranje, and their botanical collection. The Ketel One Botanical line includes peach and orange blossom, cucumber mint, and grapefruit and rose flavors.
They currently have a special 35th anniversary vodka available as well.
What is vodka made from?
Vodka can be made from many different ingredients, including cereal grains, sugar beet molasses, and potatoes.
According to Difford's Guide for Discerning Drinkers, the ingredients that are used to make vodka can create different nuanced flavors in the vodka itself.
For example, vodka made from wheat may have a subtle anise seed, pepper, and lemon zest flavor. Vodka made from potatoes may have a creamy texture and vegetable notes. Ketel One vodka is made from wheat.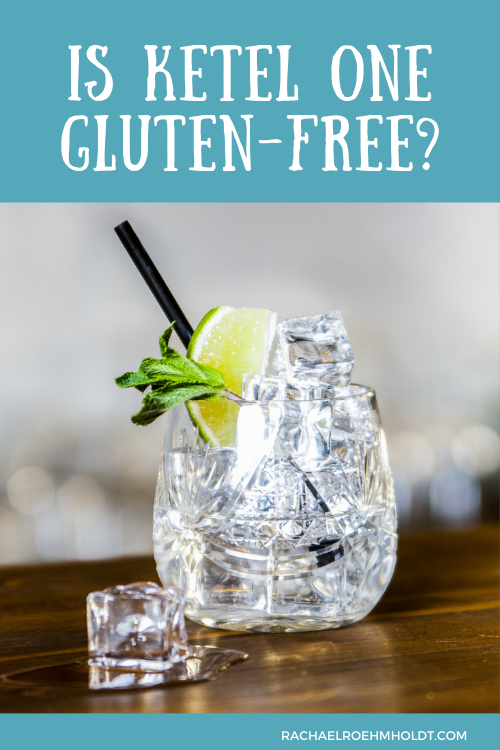 What is gluten?
Gluten is a protein found in most wheat products, and acts as the "glue" that helps to hold wheat, barley, kamut, spelt, farro, durum, bulgur, rye, and semolina together to maintain their shape.
Gluten is naturally occurring, and therefore is impossible to strip away from the grain. If a grain naturally has gluten in it, there's no way to make that food gluten-free.
That said, distilled spirits which come from gluten grains like wheat, can be gluten-free after the distillation process has occurred.
Is vodka gluten-free?
While vodka is made using grains that contain gluten, it doesn't actually have gluten in it. This is because the distillation process removes the gluten entirely. If you are enjoying a pure distilled vodka with no other ingredients, you can enjoy vodka on a gluten-free diet.
Vodka is considered gluten-free in its pure state. Flavored vodkas may contain gluten as the pure distilled alcohol gets other ingredients added to it. Without knowing the origin of those flavorings, it is hard to know whether or not these flavored vodkas are gluten-free.
Since alcohol manufacturers are not required to share their ingredients lists, it is tough to know which flavors of vodka are gluten-free and which are not. That's why a pure distilled vodka is almost always your best choice on a gluten-free diet.
Read on: Is vodka gluten-free?
Read on: What alcohol is gluten-free? The ultimate guide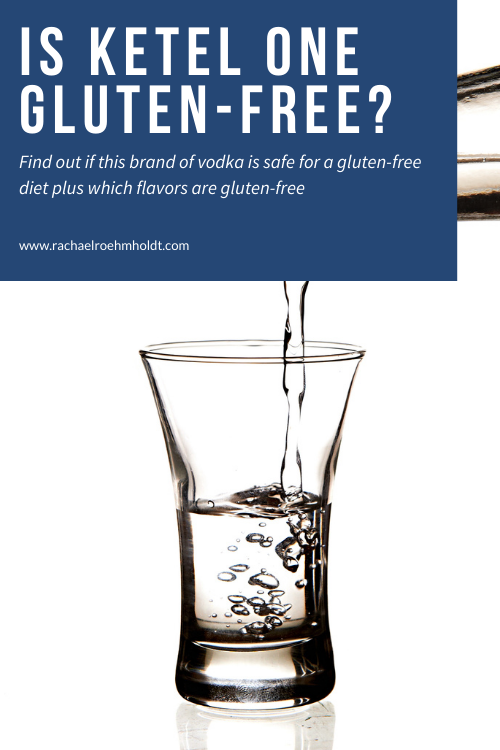 Is Ketel One gluten-free?
Ketel One does not make any gluten-free claims, because the alcohol is made with wheat. However, since this vodka is distilled, it is safe to assume it can be enjoyed by people on a gluten-free diet, as the distillation process removes gluten proteins from the alcohol.
Unless gluten ingredients are added after distillation, Ketel One vodka is considered gluten-free.
Is Ketel One Botanical gluten-free?
Though Ketel One does not make any gluten-free claims on their Botanical line, I was able to find on Drizly that their Vodka Spritz products are labeled as gluten-free.
This tells me that if their spritz products that are a mixture of their Ketel One Botanicals and seltzer are gluten-free, that their Botanicals vodka must also be gluten-free.
Is Ketel One Grapefruit & Rose gluten-free?
Ketel One doesn't make any gluten-free claims on their Botanicals Grapefruit and Rose vodka. However, their Spritz product in this flavor does have a gluten-free claim, meaning that this flavored vodka likely is gluten-free as well.
If you enjoy Ketel One vodka products in your favorite drinks, I hope this post has helped you get the information you've been looking for in order to make a choice that works well for your gluten-free diet.
If you loved this post, I hope that you'll share it with your friends on Facebook and pin it for future reference on Pinterest.
Love this post? Check out more from the Gluten-free Alcohol Series.
Wondering which alcohol is safe for a gluten-free diet? Find out in the Gluten-free Alcohol series!