Find out if what rye bread is made of, if it's safe for a gluten-free diet, different types of rye bread, and some gluten-free rye bread brands and options.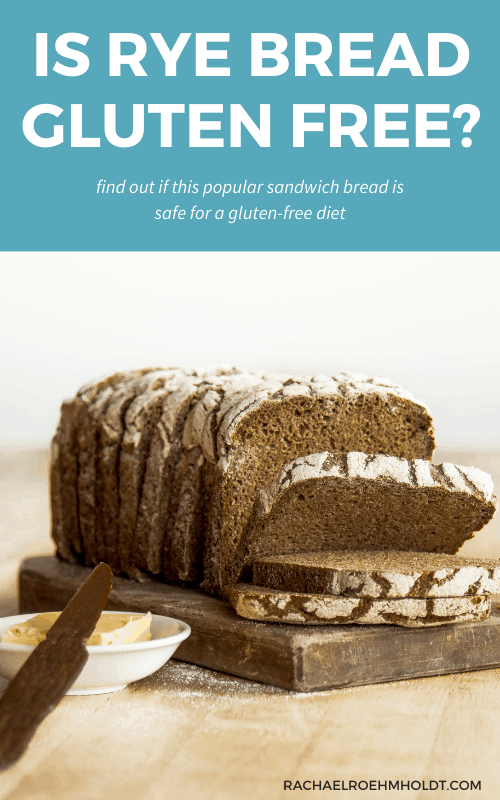 Note: I am a proud Amazon, Chomps, and Thrive Market affiliate and am happy to recommend their service and products to you. Please know that as an affiliate, I may receive a small commission on the products you purchase after clicking through my links. For more info, please see my disclosure policy here.
Rye bread is a popular dark colored and earthy flavored bread that is popular in deli sandwiches and at steakhouses served with butter. It has a specific flavor that isn't often found in many other breads. This flavor comes specifically from the rye flour used in the bread.
Rye bread can be a heavy and dense bread if made from entirely rye flour, but can also be lightened up with a mixture of all purpose flour to give it a crusty crust and a soft light center of the loaf.
If you love eating reuben sandwiches or the dark rich flavor of rye bread, you might be wondering if this food is safe for a gluten-free diet. If you're new to gluten-free eating, you may have already learned that gluten can often be found in bread.
So what about rye bread? Does this contain gluten? And if so, what can you eat instead?
In this post, we're going to dive into the topic of rye bread to make sure you know what's in rye bread, if there are gluten-containing ingredients in this type of bread, and the different types of rye bread you might find at grocery stores or restaurants – and what names you'll find them under.
We'll also cover how to identify rye on ingredients lists, and talk about some gluten-free rye bread options, plus some recipes if you want to try your hand at making your own at home.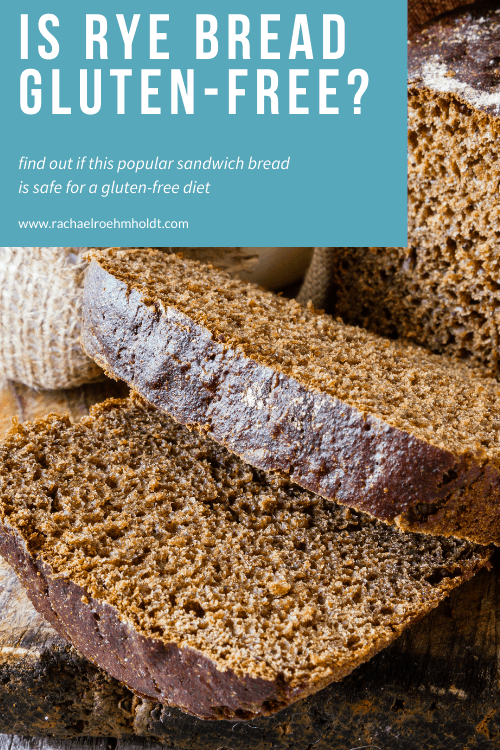 Rye bread ingredients
Rye bread can be made from a number of ingredients, but many homemade recipes call for some amount of the following ingredients: rye flour, all purpose flour, dry yeast, sugar, butter, egg, milk, salt, and vegetable oil. Some recipes also call for caraway seeds and molasses.
In store-bought rye bread, you're likely to find other ingredients like preservatives and flavorings.
What is gluten?
Gluten is a protein found in most wheat products, and acts as the "glue" that helps to hold wheat, barley, kamut, spelt, farro, durum, bulgur, rye, and semolina together to maintain their shape.
Gluten is naturally occurring, and therefore is impossible to strip away from the grain. If a grain naturally has gluten in it, there's no way to make that food gluten-free.
Is rye bread gluten-free?
Unfortunately, rye bread contains gluten and is not safe for a gluten-free diet. Rye is a type of grain that innately has gluten, and therefore can't be made gluten-free.
Read on: Is flour gluten-free?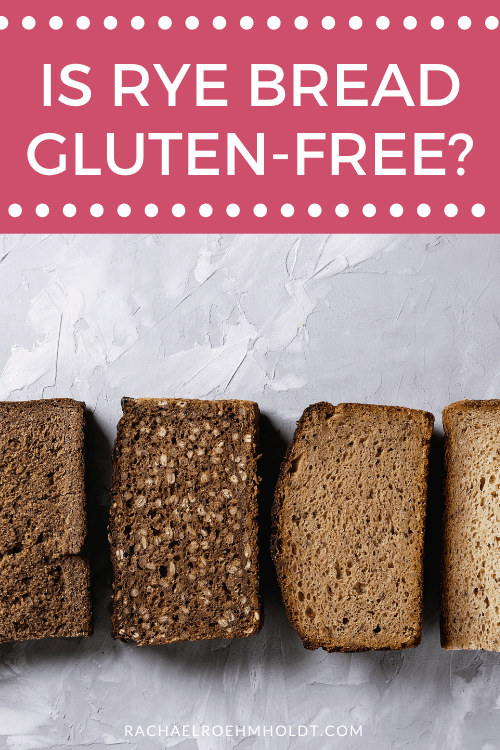 Different types of rye bread
Rye bread can be found under different names, depending on the brands you're looking at at grocery stores, if you're at a bakery, or if you're looking to make a recipe at home.
According to Wikipedia, here are some of the different types of rye bread:
Pumpernickel
Straight rye bread
Multigrain
Rye flatbreads
Rye flour quick bread
Different regions also have different types of rye bread that they're known for making. You might find American, Scandinavian Jewish, Israel, and Canadian styles of rye bread. Each of these are a little bit different, but all contain rye and gluten.
How to identify rye on ingredients lists
If you're looking for bread at the grocery store, you might be interested to know how to identify rye on ingredients lists so that you can avoid these breads.
When reading ingredients lists, you can look for these names to know that the bread contains rye and gluten-containing ingredients:
Rye flour
Rye meal
Dark rye flour
Rye grain
Whole grain rye flour
Pumpernickel flour
Pumpernickel meal
White rye flour
Medium rye flour
Remember that even if a bread doesn't contain rye, that doesn't make it a gluten-free option. There might be other gluten-containing grains and flours in the bread that make it not a good option for a gluten-free diet.
Wheat flour, barley, malt flavor, malted barley, and wheat gluten are just a few to be on the lookout for.
Is rye bread dairy-free?
If you aren't concerned so much about gluten, but are looking to stick with a dairy-free diet, know that some bread recipes are dairy-free, while others aren't.
You may find some recipes or products that contain butter or milk, making this a food that you'll want to avoid. If you find a recipe or store-bought bread loaf that doesn't have any dairy products in the ingredients list, then you'll know it's okay to eat on your dairy-free diet.
If you follow both a gluten and dairy-free diet, you'll want to steer clear of this food entirely.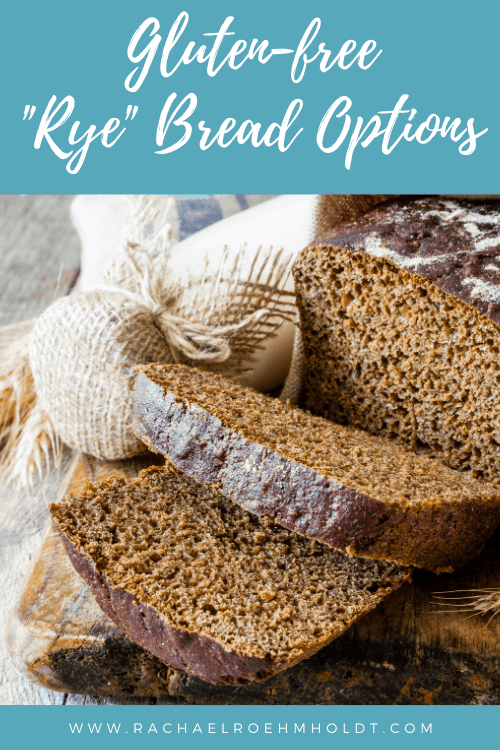 Gluten-free "rye" bread options
If you're looking for a store-bought gluten-free rye style of bread option that doesn't actually contain rye, then there are a few options for you. Look for these brands and varieties locally or find them online if you can't find them near you.
I've noted those that are dairy-free with an asterisk(*).
Simple Kneads Gluten-free Pumpernickel Bread
Of course, if finding these premade rye style breads online or locally isn't something you're interested in, you can definitely try your hand at making your own at home.
Try one of these recipes to get started. I've noted those that are dairy-free with an asterisk(*).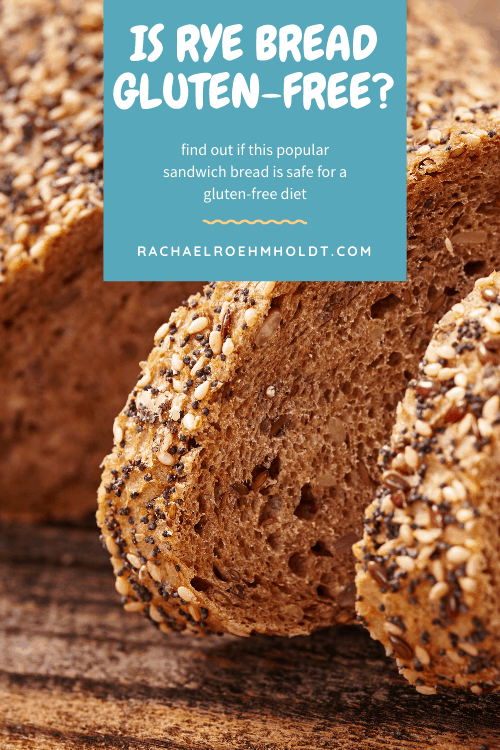 Is rye whiskey gluten-free?
According to Beyond Celiac, whiskey is considered safe for a gluten-free diet, despite rye, barley, and wheat being grains that contain gluten. The distillation process separates the gluten from the alcohol, making it gluten-free.
According to Very Well Fit, even though whiskey is considered gluten-free, some people have had gluten reactions to this drink. Start slow if you're just getting into drinking whiskey and make sure to take note of brands in case you do have a reaction so you can steer clear in the future.
If you love rye bread and follow a gluten-free diet, I hope this post has given you all the information you need to make an informed decision as to whether to include this food in your diet. Rye, in all forms like flour and meal, contains gluten, so you'll likely want to steer clear of this.
There are some options for folks wanting to stick with a gluten-free diet, both from the store and to make at home. Try one of the brands I shared or the recipes I've linked off to so you can still satisfy your craving without having to eat gluten.
If you loved this post, I hope that you'll share it with your friends on Facebook and pin it for future reference on Pinterest.
Love this post? You might also want to check out these!
Find out if your favorite foods and ingredients contain gluten with these posts!