Find out what mirin is, what it's made of, used for, and whether or not this ingredient is safe for a gluten-free diet.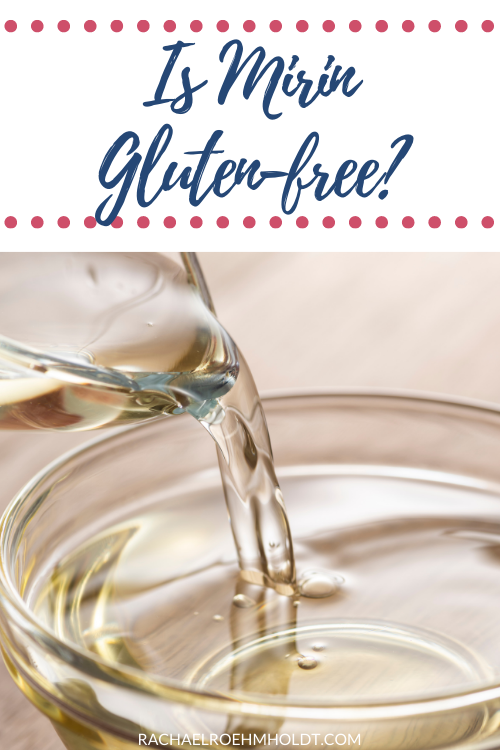 Note: I am a proud Amazon, Chomps, MunkPack, and Thrive Market affiliate and am happy to recommend their service and products to you. Please know that as an affiliate, I may receive a small commission on the products you purchase after clicking through my links. For more info, please see my disclosure policy here.
If you've found yourself looking at recipes to try at home and come across the ingredient "mirin," you may have wondered what this is.
If you're recently getting started with a gluten-free diet or are simply just trying to add a few new dishes to your cooking repertoire while staying away from gluten, you may be wondering if mirin is a safe ingredient for you to use.
My first experience with learning what mirin was when I was reviewing teriyaki sauce ingredients lists while standing in the grocery store aisle. Not knowing what it was, I pulled out my phone to do a quick search to understand what it was made of and why it was in a bottle of teriyaki sauce.
It turns out that mirin is a common Japanese ingredient that adds loads of flavor to many sauces and marinades, and can even be used as a finishing ingredient for Japanese soups like ramen bowls. I realized then and there I needed to write a blog post about this so you could be in the know too.
If you're interested in learning more about mirin and how it can fit into your gluten-free diet, stick with me. In this post, we're going to talk all about mirin and what's made of, used for, and ultimately if it's a safe ingredient to keep in your gluten-free diet and use in gluten-free recipes.
What is mirin?
Mirin is a type of Japanese rice wine that has a sweet yet tangy flavor that adds a completely unique umami flavor to many dishes, like teriyaki and ramen.
Though mirin is considered a rice wine, it has a generally low alcohol content, only 10 to 14 percent by volume (ABV). Most sauces and dishes that call for mirin are cooked, so the alcohol cooks off entirely before you get around to eating it.
Though the alcohol cooks off, the flavors of the mirin will stick around and give a completely delicious flavor to your dish.
Read on: Is teriyaki sauce gluten-free?
What is mirin made of?
Mirin in its simplest form is a fermented rice wine that is made from glutinous rice and cultured rice. It is left to sit for a few months to a few years before its true umami flavor is developed and can be used in all kinds of dishes to provide a sweet tanginess to whatever it is added to.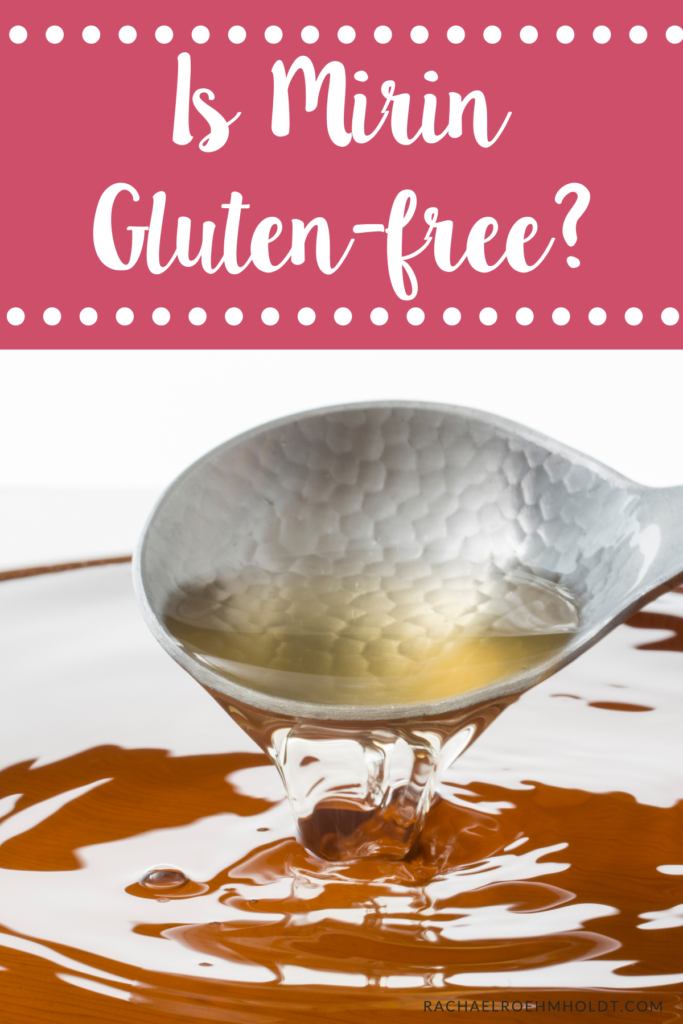 What is mirin used for?
Mirin is often used in sauces and marinades, but can also be added as a flavoring for ramen or other Japanese soups and dishes. You may have seen mirin in teriyaki sauce recipes, especially if they are homemade.
Other places you might see mirin called for or used in store bought products are meat marinades, as the alcohol in mirin helps to break down the meat and tenderize it.
Mirin can also be used in glazes and sauces to add a subtle sweetness and unique tangy flavor that you can't get from any other ingredient.
Read on: Gluten-free teriyaki sauce
Read on: Gluten-free Chinese Food
Read on: Is sushi gluten-free?
Read on: Gluten-free ramen noodles: brands and alternatives
Read on: Is chow mein gluten-free?
What is gluten?
Gluten is a protein found in most wheat products, and acts as the "glue" that helps to hold wheat, barley, kamut, spelt, farro, durum, bulgur, rye, and semolina together to maintain their shape.
You can find gluten in whole grains, but also in many processed foods as well. If you purchase wheat bread, there will be gluten in it, because wheat by nature has gluten.
Many processed foods have hidden gluten in them in the form of gluten or wheat derivatives. These are also in the form of flavorings, binders to keep ingredients together, or other additives.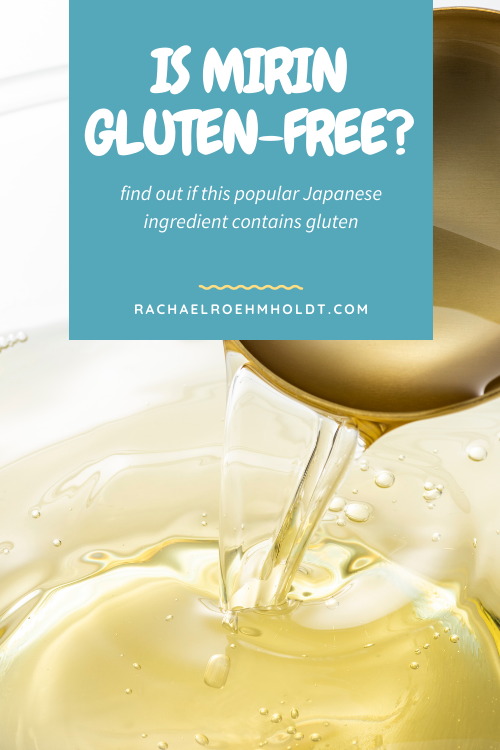 Is mirin gluten-free?
Since mirin is a wine made from rice, and rice is naturally gluten-free, we can say that mirin *should* be considered a gluten-free product.
That said, some folks have doubts that this is true. If you're in doubt, look for a brand that offers a gluten-free label before purchasing. This will ensure that the manufacturer has done testing to ensure that their product is safe for folks who avoid gluten in their diets.
If you're looking at an ingredients list that has mirin or a recipe that calls for this Japanese rice wine, you can assume this is safe for your gluten-free diet.
If you're interested in some other common Japanese ingredients and how they fit into a gluten-free diet, you might want to check out some of these posts.
If you have been wondering what mirin is and how it fits into your gluten-free diet, I hope that this post has helped you understand what this Japanese ingredient is, what it's used for, and how to decide whether or not you'd like to include it in your cooking.
Mirin is naturally gluten-free and can be used for any of your favorite gluten-free recipes that call for it.
If you loved this post, I hope that you'll share it with your friends on Facebook and pin it for future reference on Pinterest.
Love this post? You might also want to check out these!
Find out if your favorite foods and ingredients contain gluten with these posts!