Dairy-free nutella is a perfect treat if you're on a dairy-free diet. Enjoy this chocolate hazelnut spread on toast, on waffles, or straight off the spoon.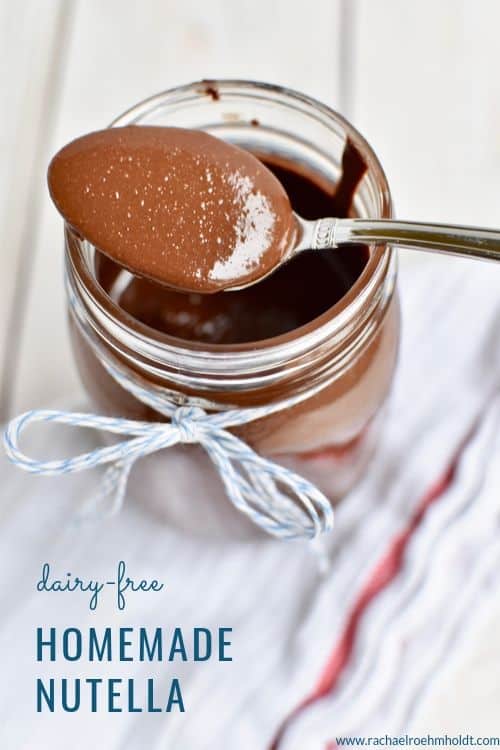 Note: I am a proud Amazon, Chomps, MunkPack, and Thrive Market affiliate and am happy to recommend their service and products to you. Please know that as an affiliate, I may receive a small commission on the products you purchase after clicking through my links. For more info, please see my disclosure policy here.
Nutella is one of those ingredients that so many people obsessively love. My sister is one of those people. For years, she was so obsessed with it that there was a running joke about how she would like to go swimming in tubs of it or buy the big two-pack from Costco and eat it until it was gone. Of course, she didn't do those things, but she was dedicated to loving her Nutella.
Unfortunately, she is intolerant to chocolate and so she doesn't get to enjoy it any longer. I used to love it too, but as you probably know, chocolate hazelnut Nutella spread contains dairy in the form of skim milk, so it's off limits for me too.
But not anymore! I've come up with my own recipe for this delicious chocolate hazelnut spread that I love to make for my own family, and create as gifts for others.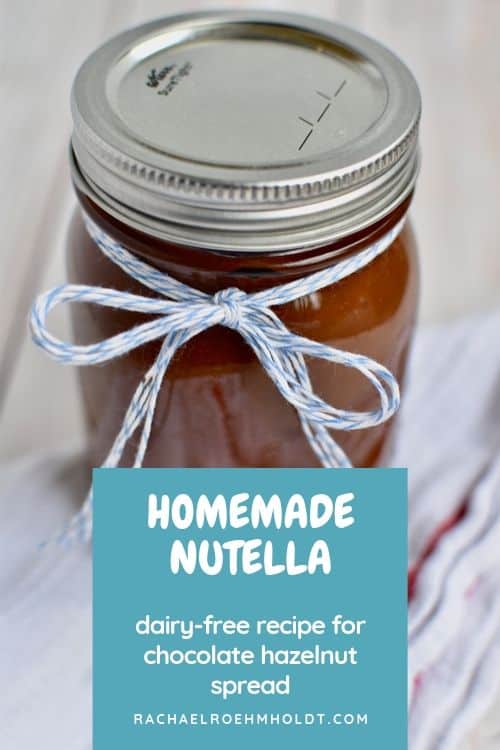 Does Nutella have dairy? Is Nutella dairy-free?
By looking at the ingredients list of Nutella, we can see that this delicious chocolate hazelnut spread isn't dairy-free or a good option for a dairy-free diet.
From the Nutella website, the ingredients are: "sugar, modified palm oil, hazelnuts, skim milk powder, cocoa, soy and/or sunflower lecithin, vanillin."
There is also a note that states Nutella "contains: hazelnuts, milk, soy."
With this in mind, it was a no-brainer to need to find a dairy-free option for this yummy treat.
Is Nutella gluten-free?
According to the Nutella website:
"Nutella spread is gluten free whereas our Nutella to Go contains breadsticks or pretzels and is not gluten free"
While Nutella is considered gluten-free and even has a gluten-free label on the packaging, be sure that if you're sharing a jar of Nutella with others, that there isn't any double dipping of knives that go onto gluten-free bread or crackers and bread or crackers with gluten.
The spread may be gluten-free, but what you do with it can affect the possibility for cross contamination.
Read on: Is Nutella gluten-free?
How to make Nutella dairy-free
While Nutella is naturally gluten-free, you can easily make it dairy-free by using dairy-free chocolate or chocolate chips in place of chocolate and skim milk, which is what their original ingredients list calls for.
When it comes to making your own dairy-free chocolate hazelnut spread at home, there are two key ingredients: hazelnuts and chocolate. Here is how I decided which ingredients to buy – and where to get them for this recipe.
Choosing hazelnuts
The first time I made my own nutella was for my sister's birthday. She's intolerant to chocolate so I made her white chocolate nutella. When I bought hazelnuts for her special white chocolate nutella, I got them with the skins on, thinking it would be no problem to remove them once I roasted them in the oven. I don't know if I didn't roast them long enough or these skins were just simply not going to come off for anything.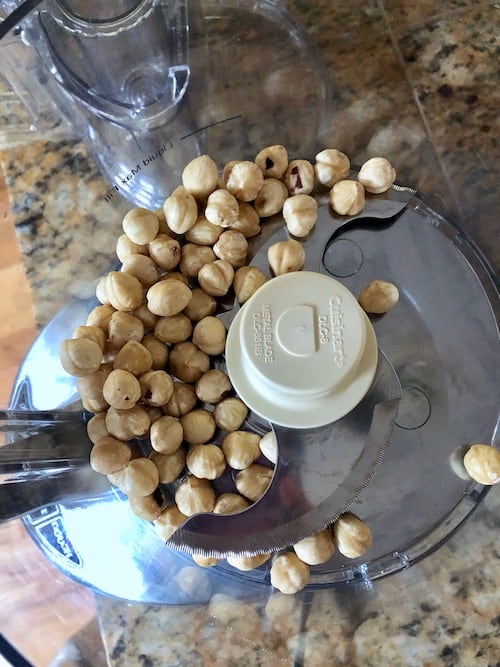 Honestly, it was such a pain in the neck to get the skins off – and I had to get them off for the white color to remain in the nutella. It took me over an hour trying to get the skins off, which I then vowed to myself to only buy hazelnuts that had been de-skinned first to save myself some time.
For this dairy-free nutella, it wouldn't really matter if you got all the skins off due to the brown color. But for me, one more step taken out of the prep of this recipe is enough to get me to actually make it again, instead of running the other way because it would take too much effort.
My local grocery store doesn't consistently carry hazelnuts in the bulk bins, so I've opted to order on Amazon lately. You can check out your local store or buy them online here.
Choosing dairy-free chocolate
I used Enjoy Life dairy-free chocolate chips for this recipe, because I had them on hand. However, you can definitely use any dairy-free chocolate bar that you love and chop it into chunks before melting. A few other great dairy-free chocolate brands you might want to consider are Theo and Endangered Species. Just be sure you're using about 10 ounces for the chocolate hazelnut spread to make the proper consistency.
You may be able to buy Enjoy Life dairy-free chocolate chips locally at your grocery store, but I've found them to be most cost effective when I buy the two-pack or six-pack on Amazon.
Here is where you can find the Theo chocolate and Endangered Species chocolate on Amazon.
When it comes to making your dairy-free nutella, there are two things you'll want to make sure you do right. If you don't do them this way, your chocolate hazelnut spread will still turn out and taste good, but the consistency might be a little bit off.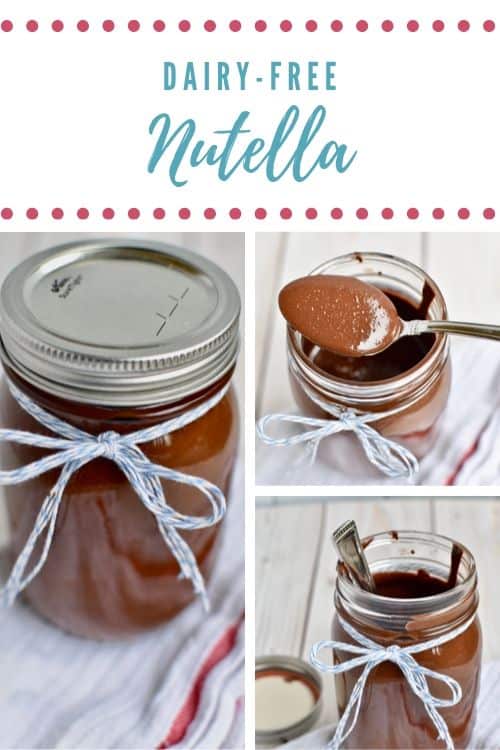 Melting the dairy-free chocolate
There are two very easy ways to melt chocolate without scorching it.
The microwave way. The easiest way is to melt the chocolate is in the microwave. To do this, you'll place all your chocolate chips in a glass microwave-safe bowl.
Microwave on high for 30 seconds at a time, stirring with a spatula after each 30 seconds to mix together. It should take about 2 or 3 minutes to get all the chocolate melted. Once it is melted, you won't want to put it back in the microwave or it might scorch.
The stovetop way. The slower – but more consistently even – way to melt the chocolate is on a double boiler. To do this, you'll put a small pot with a bit of water in the bottom over medium high heat. Then place the chocolate in a glass bowl.
Once the water is up to a boil, place the glass bowl directly on top of the boiling water, and stir the chocolate consistently until it melts completely. Be sure to use oven mitts so you don't burn your hands or arms with the steam that may rise up from the boiling water in the pan.
Making the hazelnut spread
After you melt the chocolate, you'll want to get the hazelnuts into a 'butter' form before adding the extra ingredients. Add the roasted hazelnuts to the food processor and allow to break down until small particles form. I like to get this into more of a 'butter' consistency by allowing them to process for a full 2 minutes.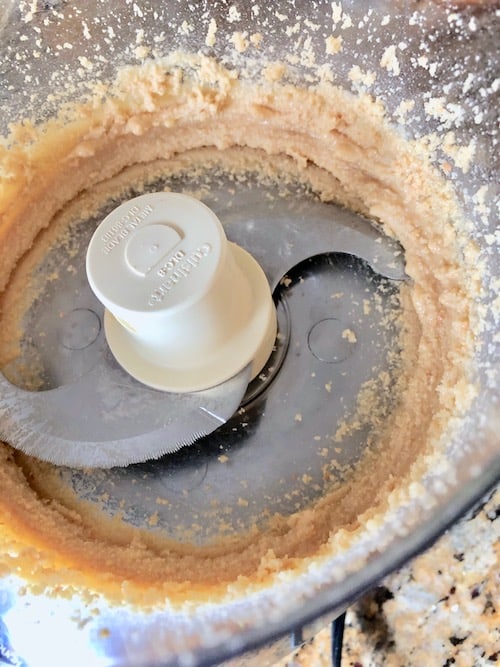 Bring the chocolate and hazelnuts together
After your hazelnuts have been processed down into a nut butter like consistency, you can add the oil, vanilla extract, and salt. Keep processing until everything is very smooth.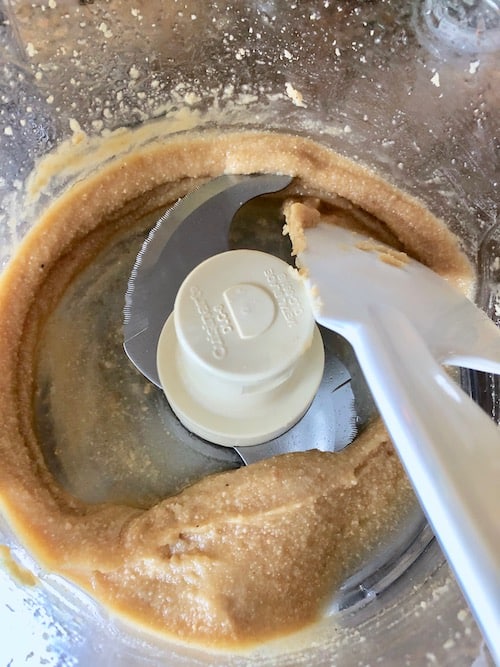 You may want to stop a few times to scrape down the sides of the processor to get everything back in the bowl and a consistent texture. Next, scrape the melted chocolate into the food processor, and process again until the chocolate and hazelnut spread is combined.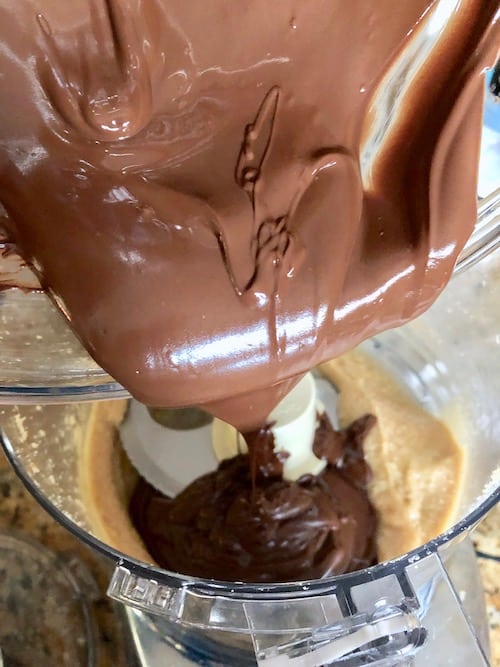 Storing your Dairy-free Nutella
Transfer your completed dairy-free nutella to a glass jar and seal with a top. The dairy-free chocolate hazelnut spread will be a thin consistency, but it will set up and harden a bit as it cools.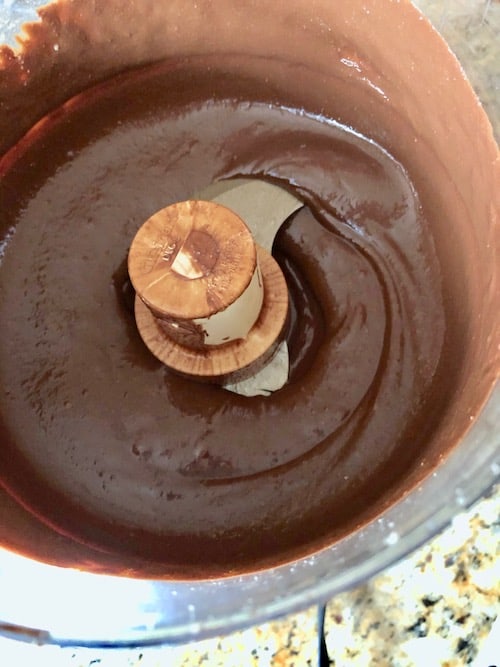 I like to use glass mason jars. These are both practical and cute. They also make great gifts if you want to decorate the top a bit with fabric or string. When I gave this to my sister for her birthday one year, I added a bit of string and the recipe that I used so she could make it at home anytime in the future.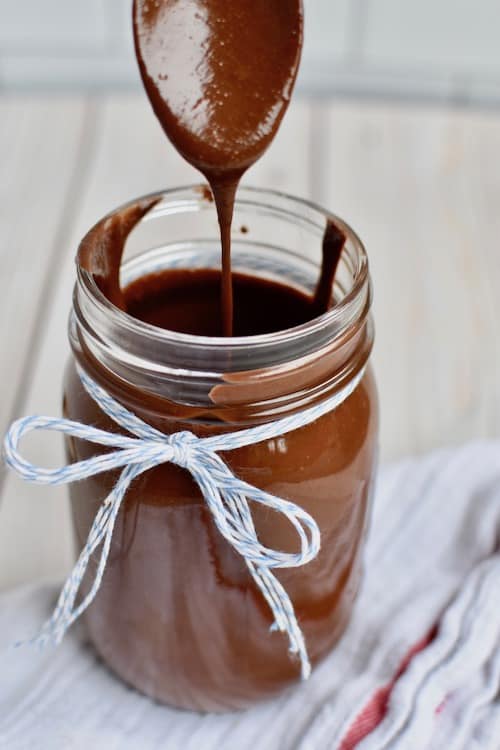 This will keep in the pantry for about 2 weeks, but ours never lasts that long, so I can't attest to it lasting much longer than that! You could also put it in the fridge, but it will firm up so much, it won't be spreadable. Nothing wrong with that if you like it that way – just a heads up!
So now that we've gone through all the details of making your own dairy-free chocolate hazelnut spread, what can you do with this delicious treat?? Let me count the ways…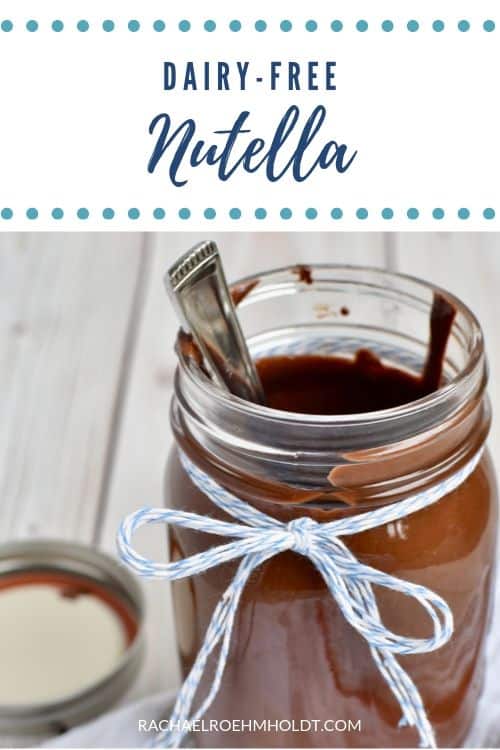 Enjoy dairy-free nutella on…
A spoon by itself
On French toast
On toast
In place of peanut butter for PB&J sandwiches
On sandwiches
In chia pudding
In oatmeal or breakfast whole grain bowls
Banana nutella sandwiches
This gluten-free dairy-free nutella is perfect for gifts or for a special weekend indulgence. I hope that if you've been craving a delicious chocolate hazelnut spread that's free of gluten and dairy, that this will become your go-to recipe! Give it a try and let me know what you think of it!
Yield: 2 cups
Dairy-free Nutella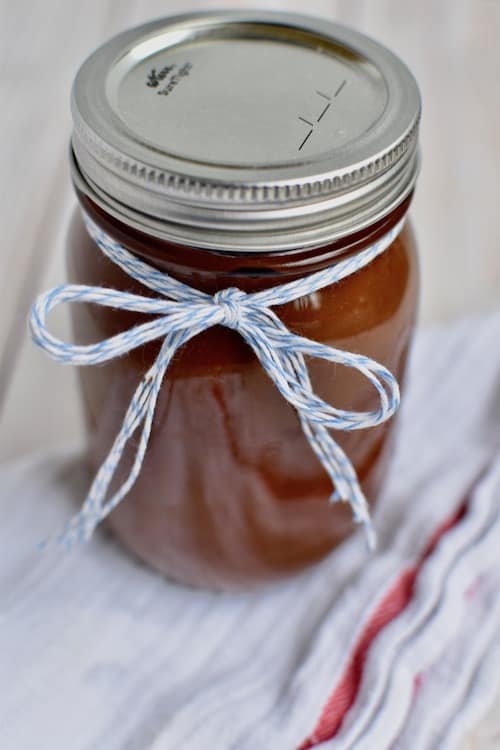 Dairy-free nutella is a perfect treat if you're on a dairy-free diet. Enjoy this chocolate hazelnut spread on toast, on waffles, or straight off the spoon.
Ingredients
2 tablespoons vegetable oil
a pinch of salt
Instructions
Melt the chocolate either by using the stovetop method or microwave method as described above. Set aside.
Preheat oven to 350F. Roast the hazelnuts in the preheated oven for 10 minutes. The hazelnuts should be toasty brown.
Place the warm hazelnuts in the food processor and process for about two minutes, until a "butter" consistency forms. Add the oil, vanilla extract and salt and continue to pulse until everything is smooth. Scrape down the sides as needed to get all the ingredients incorporated and smooth and a consistent texture forms. Add the melted chocolate and process until smooth.
While the chocolate hazelnut spread is still warm, pour into glass jars and top with lids. The nutella will be warm and liquidy, but it will set up as it comes to room temperature. This will keep up to two weeks in your pantry or on the counter at room temperature.
Notes
Keeping dairy-free nutella in the fridge will make it hard and almost impossible to scoop out.
Recommended Products
As an Amazon Associate and member of other affiliate programs, I earn from qualifying purchases.
Love this post? Check out some of my other great Christmas and Holiday posts!
Looking for some Christmas and holiday recipes that are gluten and dairy-free? Check out these great posts!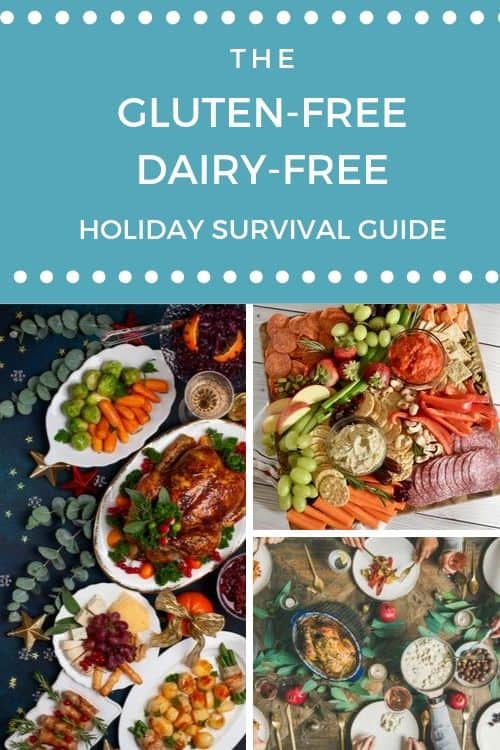 If you loved this post, I hope that you'll share it with your friends on Facebook and pin it for future reference on Pinterest.
If you'd love even more inspiration and recipes for a gluten-free dairy-free diet, be sure to grab my free shopping list – plus 5 free recipes – by entering your details below!