Find out if Cheez-Its crackers are gluten-free, what they're made from, and which cheese crackers are safe for a gluten-free diet.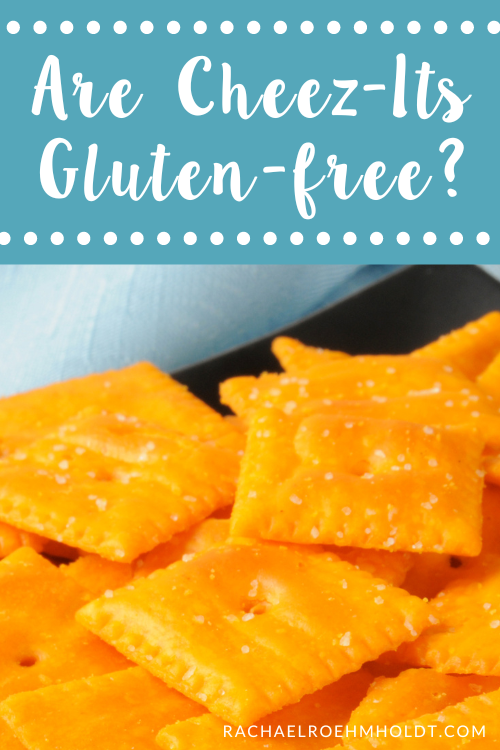 Note: I am a proud Amazon, Chomps, MunkPack, and Thrive Market affiliate and am happy to recommend their service and products to you. Please know that as an affiliate, I may receive a small commission on the products you purchase after clicking through my links. For more info, please see my disclosure policy here.
Do you love keeping snack options in your pantry or cupboard for the kids or for when your friends stop by for an unexpected visit? If so, you're probably no stranger to Cheez-Its crackers.
With so many different cracker brands on the market, it's hard to know which ones are good options if you're avoiding gluten in your diet. Cheez-Its are a popular option with quite a few varieties to choose from.
Any wander down the snack aisle will show you just how many choices of Cheez-Its you have these days. With so many options, you might be wondering if Cheez-Its is a brand of crackers you might like to keep on hand for that mid-day snack or for enjoying while watching the game on a weekend.
In today's post, we're digging into the topic of Cheez-Its and talking about what they are and what flavors and varieties they come in. We'll go over what they're made from and their ingredients, as well as answer the question "Are Cheez-Its gluten-free?"
We'll take it a step further and go over some gluten-free cheese cracker brands you might want to look for next time you're at the store and a few recipes you might like to try if you want to make your own gluten-free Cheez-Its at home.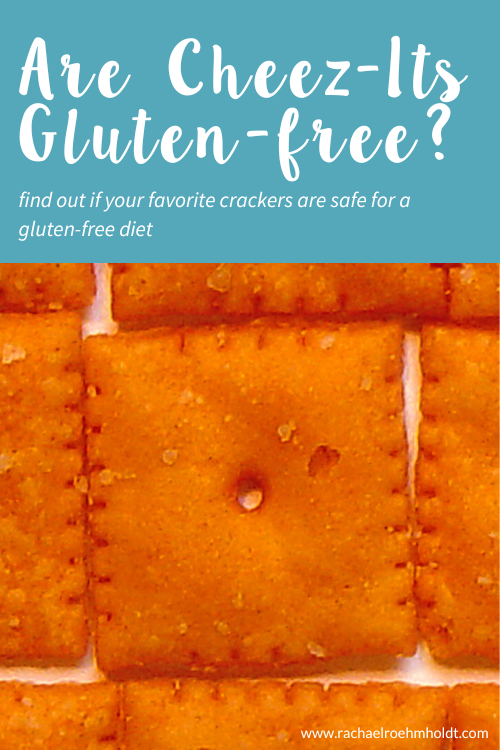 What are Cheez-Its?
Cheez-Its are a cheese-flavored cracker that are square in shape with a hole in the middle. They have a layer of salt on top and a signature orange color. You can find them by looking for the red box on the snack aisle of most major grocery stores.
What flavors and varieties do Cheez-Its come in?
Cheez-Its are a super popular cheese-flavored cracker, so popular that the brand has multiple different flavors and varieties to choose from.
Here is the current Cheez-Itz product lineup, according to their website:
Cheez-It Original Snack Crackers
Cheez-It Extra Toasty Snack Crackers
Cheez-It Extra Toasty Cheddar Jack Snack Crackers
Cheez-It Extra Cheesy Snack Crackers
Cheez-It Extra Big Snack Crackers
Cheez-It White Cheddar Snack Crackers
Cheez-It Pepper Jack Snack Crackers
Cheez-It Cheddar Jack Snack Crackers
Cheez-It Whole Grain Snack Crackers
Cheez-It Italian Four Cheese Snack Crackers
Cheez-It Hot & Spicy Snack Crackers
Cheez-It Reduced Fat Snack Crackers
Cheez-It Buffalo Wing Snack Crackers
Cheez-It Scooby Doo Snack Crackers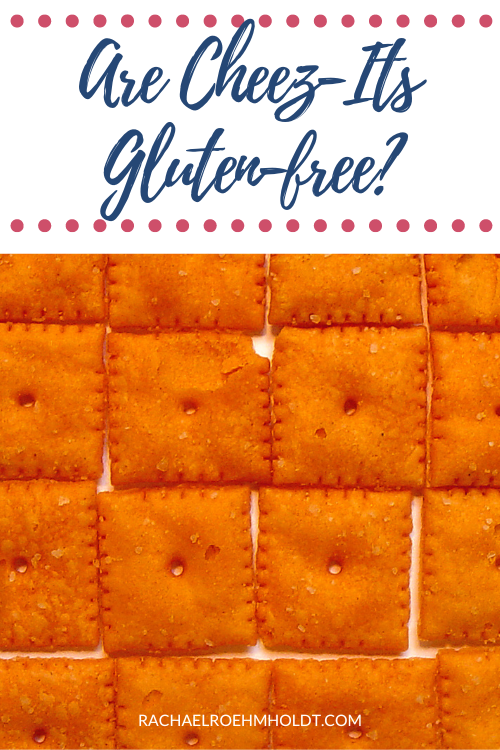 Cheez Its ingredients
According to the Cheez Its website, these are the ingredients in their original snack crackers:
"Enriched flour (wheat flour, niacin, reduced iron, vitamin B1 [thiamin mononitrate], vitamin B2 [riboflavin], folic acid), vegetable oil (high oleic soybean, soybean, palm, and/or canola oil with TBHQ for freshness), cheese made with skim milk (skim milk, whey protein, salt, cheese cultures, enzymes, annatto extract color). Contains 2% or less of salt, paprika, yeast, paprika extract color, soy lecithin."
What is gluten?
Gluten is a protein found in most wheat products, and acts as the "glue" that helps to hold wheat, barley, kamut, spelt, farro, durum, bulgur, rye, and semolina together to maintain their shape.
Gluten is naturally occurring, and therefore is impossible to strip away from the grain. If a grain naturally has gluten in it, there's no way to make that food gluten-free.
Read on: What is gluten in food?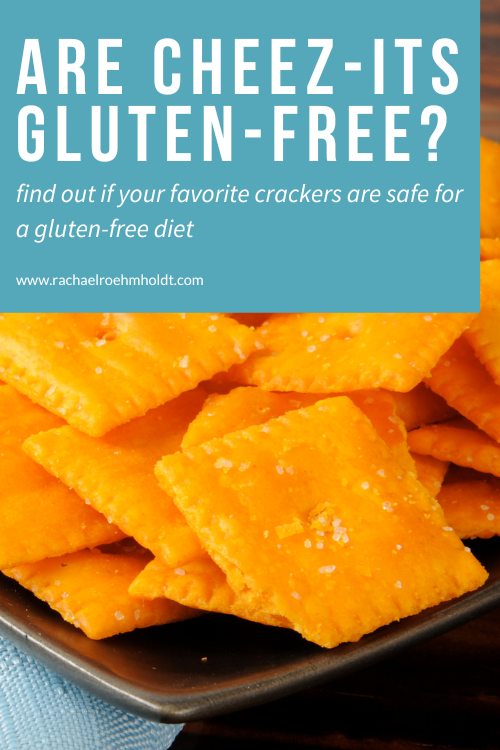 Are Cheez-Its crackers gluten-free?
Cheez Its crackers are not considered gluten-free, because they have enriched flour as one of their ingredients.
Wheat flour or enriched flour contains gluten, and therefore is an ingredient anyone on a gluten-free diet will want to avoid.
Read on: The Best Gluten-free Crackers
Are Cheez-Its Puff'd gluten-free?
While Cheez Its Puff'd snacks don't contain obvious gluten ingredients, the Smart Labels on their website show that they "may contain" these ingredients.
Since Cheez-It's crackers contain gluten, it's safe to assume that these puffs are manufactured on shared equipment that processes wheat and gluten ingredients.
It's best to avoid this product on a gluten-free diet unless you can tolerate gluten amounts from cross contamination.
Can I buy gluten-free cheese crackers?
Even though Cheez Its aren't a snack option that you can enjoy on a gluten-free diet, there are other gluten-free cheese crackers made by different manufacturers that are safe for folks on a gluten-free diet.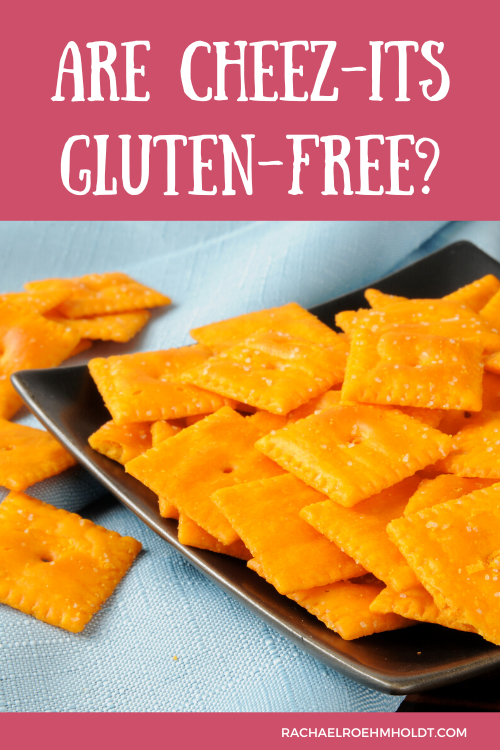 Gluten-free Cheese Cracker Brands
Look for one of these brands next time you're shopping for a Cheez Its substitute or a gluten-free cheese cracker option from the store.
Since I also avoid dairy in my diet in addition to gluten, I've marked those that are also dairy-free with an asterisk (*) in this list.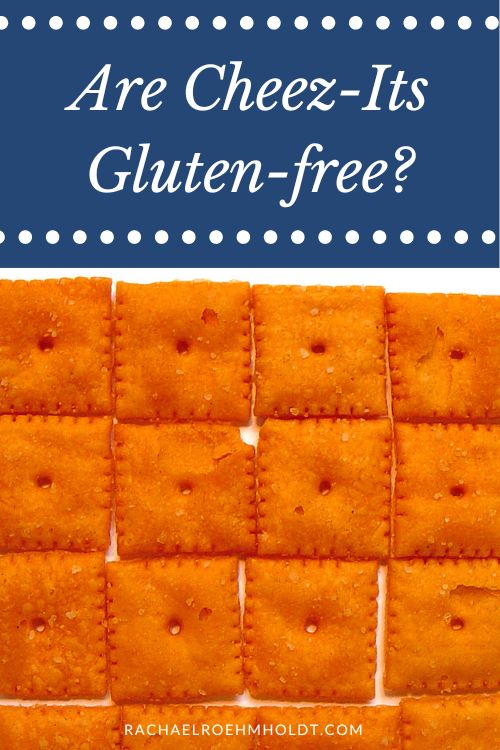 Can I make my own gluten-free Cheez Its?
Absolutely! With the right ingredients and recipe, you can easily make your own gluten-free Cheez Its crackers at home. Just be sure to use gluten-free ingredients and you can have a cheesy (or dairy-free cheesy) cracker at home!
Check out some of these recipes to help you get started:
If you love Cheez Its crackers, I hope that this post hasn't gotten you too discouraged. Though Cheez Its aren't safe for a gluten-free diet, there are so many other gluten-free cheese flavored crackers out there that you can enjoy.
You can also make some from scratch at home using ingredients you already know and trust.
If you loved this post, I hope that you'll share it with your friends on Facebook and pin it for future reference on Pinterest.
Want more product recommendations for gluten and dairy-free foods? Check out these posts!