Do you love bananas? Find out if bananas are safe for a gluten-free diet and when you'll want to pay close attention before buying.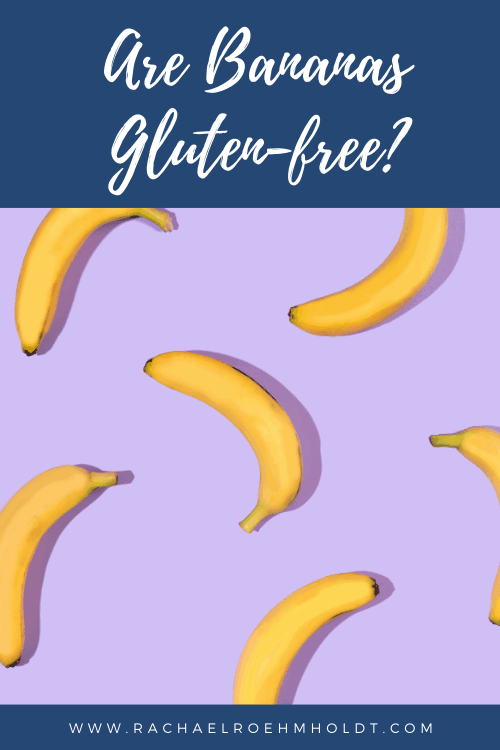 Bananas are a mainstay in many folks' diets. They are great for snacking, adding to your morning cereal or oatmeal, or blending up in smoothies. With their soft texture, they also make great banana bread, muffins, and even cake.
If you're just starting out on a gluten-free diet, you may be wondering if bananas are going to be a food you'll be able to continue enjoying on a regular basis.
Find out in this post if bananas are gluten-free, if fruit is gluten-free, and the places you'll want to pay closer attention to hidden gluten if you plan to buy packaged food with bananas in them.
What is gluten?
Gluten is a protein found in most wheat products, and acts as the "glue" that helps to hold wheat, barley, kamut, spelt, farro, durum, bulgur, rye, and semolina together to maintain their shape.
You can find gluten in whole grains, but also in many processed foods as well. Many processed foods have hidden gluten in them in the form or gluten or wheat derivatives.
These are also in the form of flavorings, binders to keep ingredients together, or other additives.
Read on: What is gluten in food? The basics of a gluten-free diet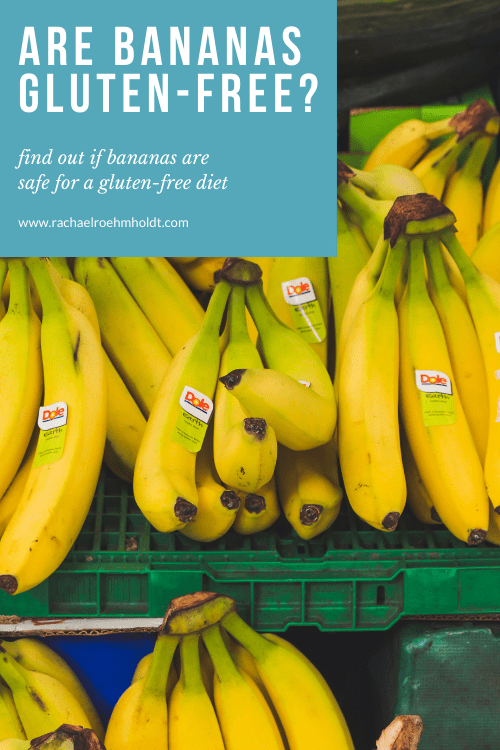 Does fruit have gluten?
All fruits are naturally gluten-free, because they are grown separately from wheat products. As long as you're eating fresh fruit, you can be sure that it's gluten-free.
The only time you'd have to worry about fruit containing gluten is when you're eating something that has been processed, for example canned fruit, fresh fruit, or packaged snacks with fruit in them.
If you're buying canned or packaged fruit, always always always read ingredient lists. Labels are great, but you can't always rely on them. Sometimes gluten could be added as flavoring or thickener in packaged foods.
Read on: 101 Gluten-free Dairy-free Snacks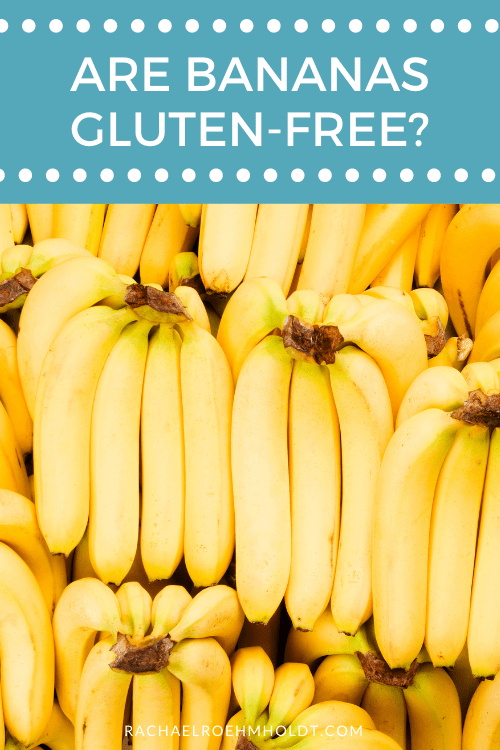 Are bananas gluten free?
Bananas are naturally gluten-free, as they are not related to any gluten-containing grains and they are not often processed. They are most often eaten fresh and plain or added to recipes when fresh.
The times you'd want to be aware of gluten would be in processed or packaged foods that have bananas in them, like baby food or applesauce pouches. You might also find gluten in things like banana cream pie. The gluten isn't in the bananas, but in the crust.
It's true that some folks who are gluten intolerant or have Celiac Disease cannot digest bananas well, however this isn't due to the gluten, it's due to a protein called lectin.
Some folks who need to avoid gluten can tolerate bananas, while others can't, so you'll need to talk to your doctor or decide what's right for you and your body.
Love bananas? Try one of these delicious gluten-free banana recipes:
If you've been wondering if bananas are safe for your gluten-free diet, I hope this information has given you some confidence that these are a safe fruit and food to eat regularly.
If you loved this post, I hope that you'll share it with your friends on Facebook and pin it for future reference on Pinterest.
Love this post? You might also want to check out these!
Find out if your favorite foods and ingredients contain gluten with these posts!