My husband is a HUGE peanut butter lover. He slathers it on toast every morning on his gluteny bread.
The store that we shop at, our local health food store, offers the grind-it-yourself peanut butter and almond butters and I've been obsessed with the machines since I was first introduced to them a few years go.
To be honest, I've only ever used them once, but the idea of them – that won me over. Fresh nut butter, warm from the machine. Too good to be true for this nut butter lover.
A few months ago, my darling peanut-butter-loving husband bought me a Vitamix and had my family chip in for my graduation from my health coach training. I've been in love with that machine since. It gets action multiple times a week if you know what I'm sayin' (wink wink).
Here's the funny thing about getting that machine – the weekend that I got it, I watched QVC for hours because they were demo'ing the exact model I now had sitting on my countertop. I was so excited for all the foods I would be able to make and the one thing that got my over-the-moon excited? The homemade nut butters.
Read on: Is peanut butter gluten-free?
Read on: Are peanuts gluten-free?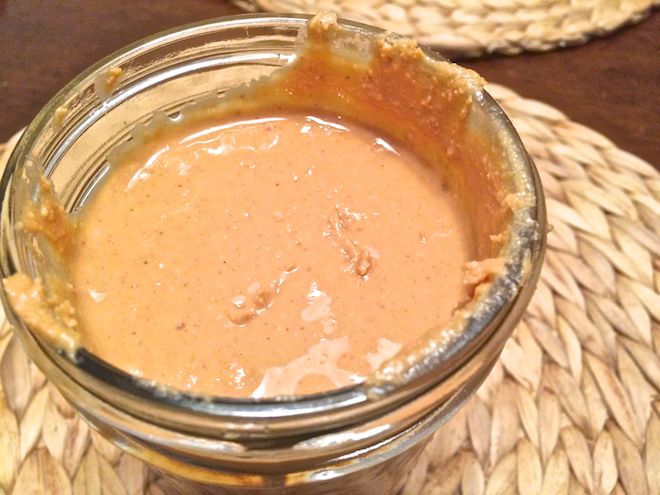 Truth be told, I've had my Vitamix for about six months now and this is my first try at homemade nut butter. It was almost stupid easy to make too. Put peanuts in, turn it on, scrape the sides down a little bit and voila! (Yes, that's the official recipe) Super fast super natural peanut butter. I even had a few bites despite knowing it doesn't make me feel too great.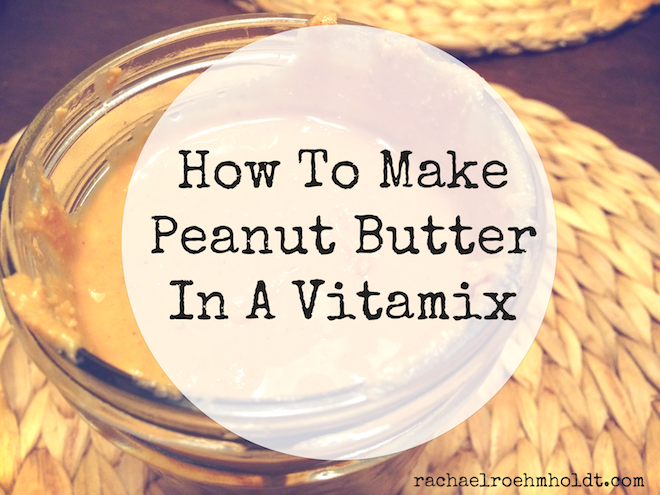 Vitamix Peanut Butter
Ingredients
2 cups raw peanuts, preferably organic
Directions
Add peanuts to the Vitamix, start it up!
Turn the machine off after a few seconds to wipe down the side. You may need to use the tamper to get things moving too.
Turn it back on until it's reached desired consistency.
You can make super creamy peanut butter or chunky peanut butter – whatever your favorite is!
Since I was already dipping my fingers in and scraping down the sides, I thought "hey, what will I do with the rest of the peanut butter inside the machine? There is way too much to just let it go to waste. So what did I do? What any normal person would do – I turned it into ice cream!
I tossed in a few frozen bananas, some maple syrup and a splash of coconut milk and turned it on! In just a few seconds, peanut butter & banana ice cream – with chocolate chips on top! Can you say heaven?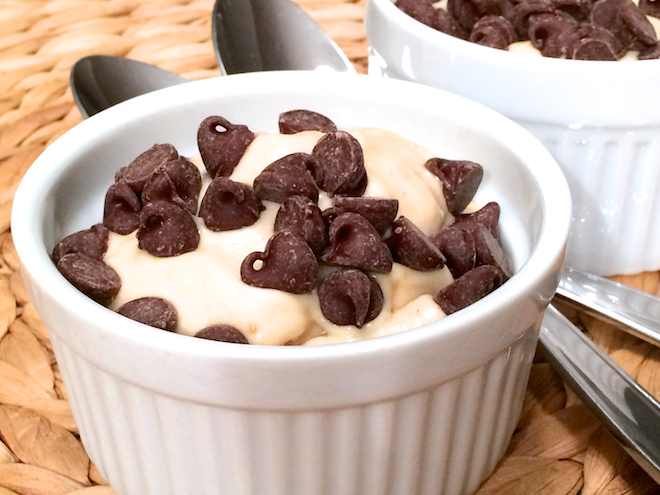 I indulged in that little cup of dreamy dessert like it was the last time I'd ever eat again. So yummy – and seriously healthy compared to some of the ice creams out there (trust me, I've taste-tested enough to be an expert).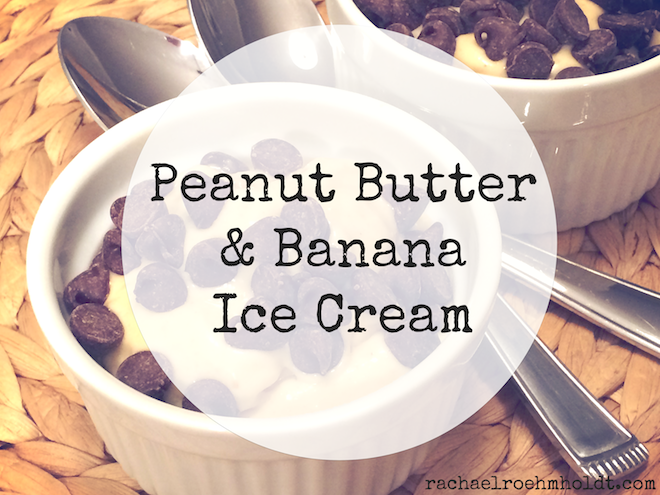 Vitamix Peanut Butter & Banana Ice Cream
Ingredients
2 tbsp freshly made peanut butter (just use the remaining amount from your mixer if you've just made peanut butter)
1 1/2 frozen bananas
2 tsp maple syrup
Splash coconut milk (to get things moving)
Directions
Add everything to the Vitamix and blend!
Serve in cute little cups with chocolate chips on top and feel nothing but wonderful enjoying this little cup of heaven.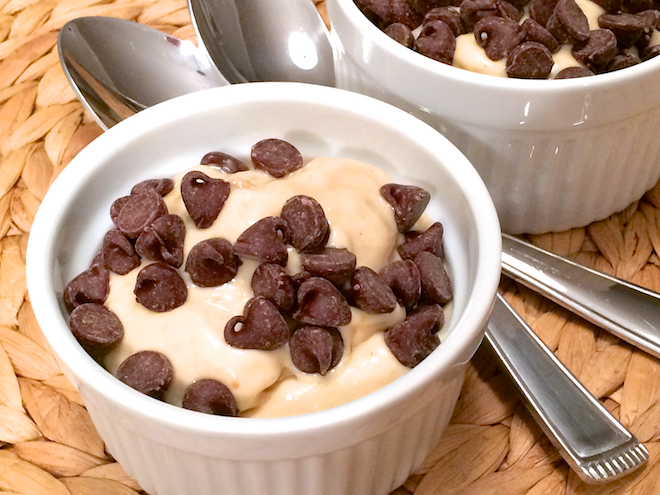 Over the past few days, my husband (the regular peanut butter consumer) has reported that he'd like it sweetened a little more for regular consumption, so maybe next time I'll toss in some honey or agave – but overall, I think this is an excellent healthy (and much cheaper) replacement for store-bought organic peanut butter.
Have you ever made nut butters at home?