Sometimes you're just in the mood for a little sweet treat. While I'm certainly no stranger of indulging the right way, sometimes I want to feel good about the sweets I'm eating. I've been on a bit of a banana kick lately and have been enjoying them almost every day in some form or another. For years, I couldn't eat bananas – my gut just couldn't handle them. These days, I only eat organic bananas and I've had almost no issue digesting them for months.
I whipped this chocolate banana smoothie up this week when we had been home from our long weekend for less than 24 hours and had very little in our fridge and pantry. This is definitely one of the reasons I love this recipe so much – it's easy to throw together in a pinch with things from the freezer, fridge and pantry. Plus, I almost always have the ingredients on hand to satisfy any sweet tooth that comes my way.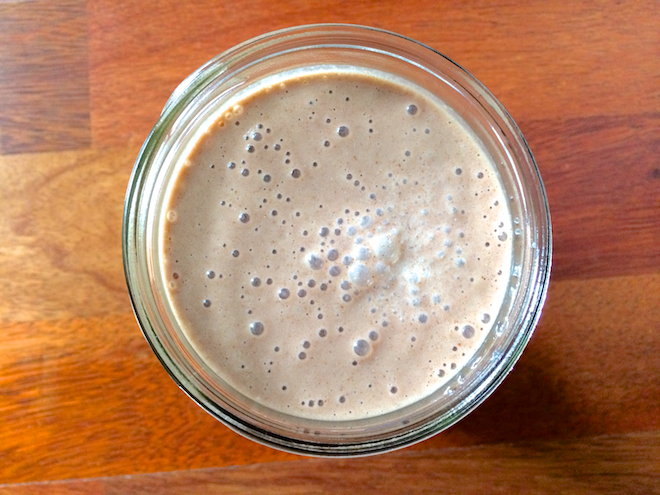 Chocolate Banana Smoothie
1 cup unsweetened almond milk (I used homemade milk)
1 frozen banana
2 tablespoons almond butter
1 tablespoon honey
1 tablespoon unsweetened cocoa powder or raw cacao
Ice (Optional)
Blend together and serve. Enjoy!