Find out if potato bread is gluten-free, what it's made of, and get some gluten-free potato bread recipes.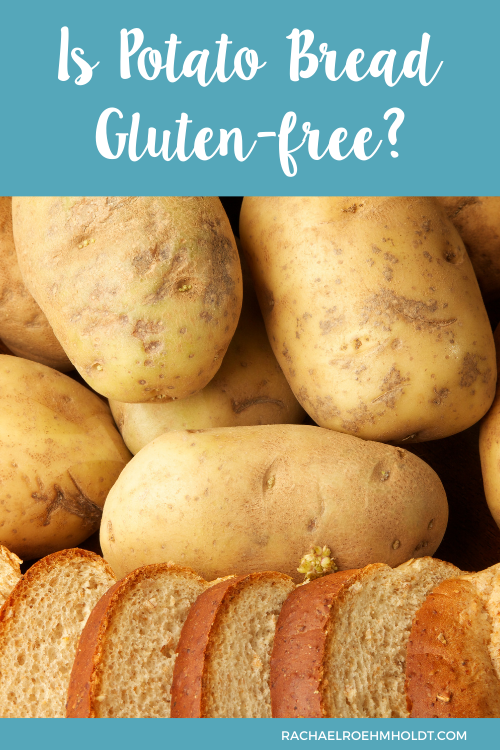 Note: I am a proud Amazon, Chomps, MunkPack, and Thrive Market affiliate and am happy to recommend their service and products to you. Please know that as an affiliate, I may receive a small commission on the products you purchase after clicking through my links. For more info, please see my disclosure policy here.
Do you love the fluffy white potato bread you can find at the store? This type of bread is great for sandwiches or breakfast casseroles that call for the lightness of potato bread.
Are you also just getting started with a gluten-free diet and still working out which foods and ingredients will work for you?
In this post, we're going to dive into potato bread and talk about what it is, what it's made from, and if this food is gluten-free.
We'll also discuss your options for enjoying a gluten-free potato bread and how you can still enjoy your favorite fluffy bread while sticking true to what your body needs.
Let's dive in!
What is potato bread?
Potato bread is a bread that is similar to white bread, but has a more fluffy, soft texture than your traditional white bread. What sets potato bread apart from other breads is the use of potatoes added to the dough.
About half of the amount of flour you'd normally use in a loaf of white bread gets replaced with potato flour, mashed potatoes, or dehydrated potato flakes.
What is potato bread made from?
Potato bread is made with a combination of wheat flour and potato flour. Some recipes call for mashed potatoes or dehydrated potato flakes.
Read on: Is flour gluten-free?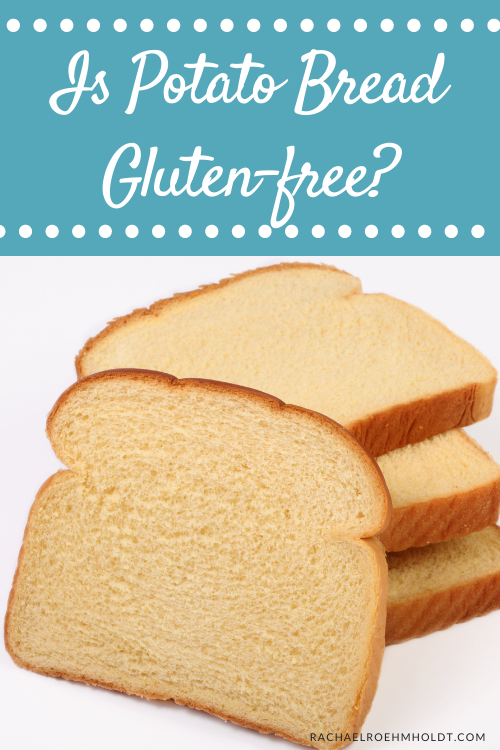 What are the ingredients in potato bread?
If you're to look at the ingredients in a store bought package of potato bread, here is what you'll find. This is from the packaging from Oroweat bread company's country potato bread.
Unbleached Enriched Wheat Flour (Flour, Malted Barley Flour, Reduced Iron, Niacin, Thiamin Mononitrate (Vitamin B1), Riboflavin (Vitamin B2), Folic Acid), Water, Sugar, Potato Flakes, Yeast, Soybean Oil, Salt, Wheat Gluten, Preservatives (Calcium Propionate, Sorbic Acid), Monoglycerides, DATEM, Cellulose Gum, Corn Flour, Soy, Whey, Soy Lecithin, Annatto and Turmeric, Calcium Sulfate.
Read on: Is soy lecithin gluten-free?
Read on: Is soybean oil gluten-free?
What is gluten?
Gluten is a protein found in most wheat products, and acts as the "glue" that helps to hold wheat, barley, kamut, spelt, farro, durum, bulgur, rye, and semolina together to maintain their shape.
You can find gluten in whole grains, but also in many processed foods as well. If you purchase wheat bread, there will be gluten in it, because wheat by nature has gluten.
Many processed foods have hidden gluten in them in the form of gluten or wheat derivatives. These are also in the form of flavorings, binders to keep ingredients together, or other additives.
Read on: What is gluten in food? The basics of a gluten-free diet
Is potato bread gluten-free?
Most potato bread contains wheat flour, which is not a good choice for a gluten-free diet. Unless it's labeled as gluten-free, most brands of potato bread contain gluten.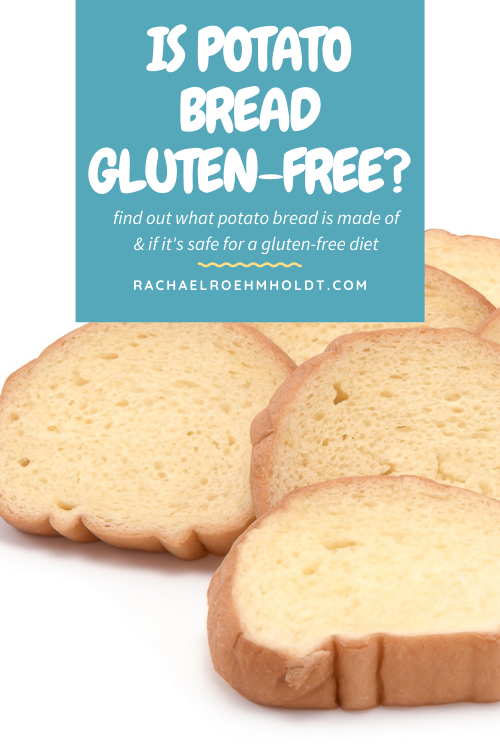 Read on: Are potatoes gluten-free?
Read on: Are mashed potatoes gluten-free?
Is store bought potato bread gluten-free?
Potato bread you buy from the store is most likely not going to be gluten-free. To know whether or not a bread you pick up from the grocery store shelves is gluten-free, you'll want to review ingredients lists.
Look for terms like wheat flour or all purpose flour. You can also look for a "contains" statement under the ingredients list, like one that says "contains: wheat" to help you know for sure if it's gluten-free or not.
Is Martin's potato bread gluten-free?
The ingredients in Martin's potato bread according to their website are as follows:
"Unbleached Enriched Wheat Flour (Flour, Ferrous Sulfate, Niacin, Thiamin, Riboflavin, Folic Acid), Nonfat Milk, Reconstituted Potatoes (From Potato Flour), Yeast, Sugar, Wheat Gluten, Sunflower Oil, Contains 2 Percent Or Less Of Each Of The Following: Salt, Butter, Dough Conditioners (Sodium Stearoyl Lactylate, Monoglycerides And Diglycerides), Monocalcium Phosphate, Calcium Propionate (A Preservative), Guar Gum, Ascorbic Acid, Datem, Calcium Sulfate, Enzymes, Turmeric Color, Annatto Color, Sesame Seeds."
Knowing what the ingredients are, we can see that this bread contains wheat flour and wheat gluten, making this not a good choice for folks following a gluten-free diet.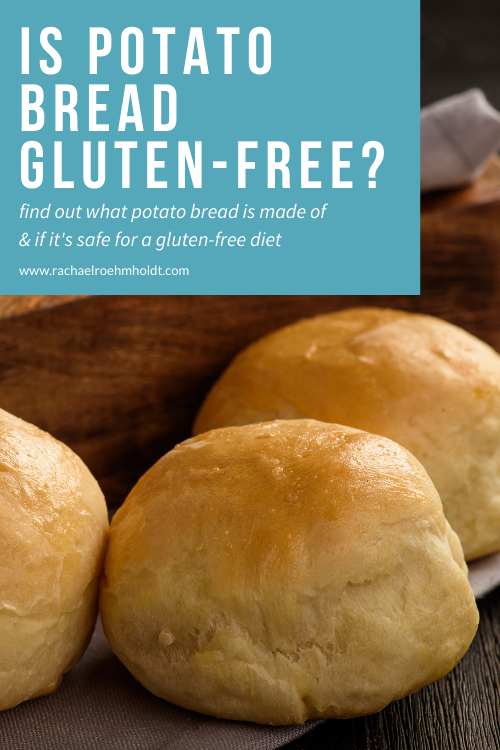 Can you buy gluten-free potato bread?
While researching for this post, I wasn't able to find any specific brands that offer gluten-free potato bread. Your best option if you love potato bread and want to stick with your gluten-free diet is to make your own at home.
Gluten-free potato bread recipes
Try your hand at making your own gluten-free potato bread at home with one of these recipes!
If you enjoy potato bread and have been wondering how it will fit into your gluten-free diet, I hope this post has helped you get the information you've been looking for.
Most potato bread is not gluten-free, but you can try a homemade recipe using gluten-free flour to still enjoy this food.
If you loved this post, I hope that you'll share it with your friends on Facebook and pin it for future reference on Pinterest.
Love this post? You might also want to check out these!
Find out if your favorite foods and ingredients contain gluten with these posts!