Are you just getting started on a gluten-free diet and wondering what foods are safe for you to continue eating? In this post, find out if milk is safe for a gluten-free diet – and when it isn't.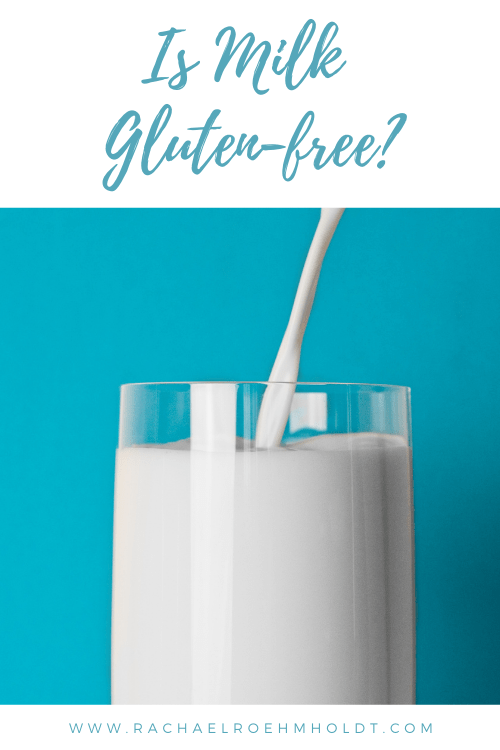 Note: I am a proud Amazon, Chomps, MunkPack, and Thrive Market affiliate and am happy to recommend their service and products to you. Please know that as an affiliate, I may receive a small commission on the products you purchase after clicking through my links. For more info, please see my disclosure policy here.
If you're a milk drinker, enjoy it on your cereal, or like to use it in your favorite recipes, you may be wondering if milk is gluten-free. There are a number of foods that are naturally gluten-free, and plenty more that have hidden gluten.
In this post, we're going to answer the question of "Is milk gluten-free?" and talk about when you'd want to avoid it on a gluten-free diet.
What is milk?
Milk comes from any animal that produces milk for their young. In the American diet, we most often consume cow's milk, but there are other animal milk that many people enjoy. Goat's milk, sheep's milk, and even buffalo milk are used in some folks' diets.
What is gluten?
Gluten is a protein found in most wheat products, and acts as the "glue" that helps to hold wheat, barley, kamut, spelt, farro, durum, bulgur, rye, and semolina together to maintain their shape.
You can find gluten in whole grains, but also in many processed foods as well. If you purchase wheat bread, there will be gluten in it, because wheat by nature has gluten.
Many processed foods have hidden gluten in them in the form or gluten or wheat derivatives. These are also in the form of flavorings, binders to keep ingredients together, or other additives.
Read on: What is gluten in food? The basics of a gluten-free diet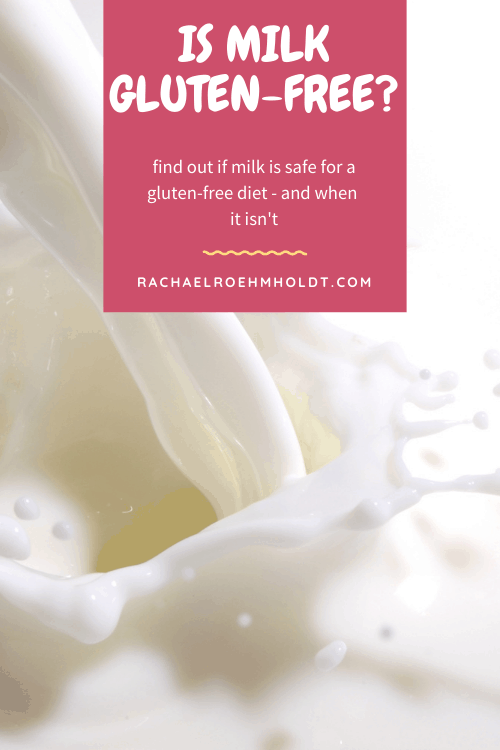 Is milk gluten-free?
Yes, milk in its most plain form is gluten-free as it does not contain any grains, gluten-containing ingredients, or wheat.
Is all milk gluten-free?
Most milk – from any animal – is gluten-free. There are some exceptions to this that you'll want to be aware of.
Malted milk is not gluten-free, as it contains "malt" on the ingredients list. Malt comes from barley, which is a grain that contains gluten.
Another place to be aware of that may or may not contain gluten are flavored milks, like chocolate milk, strawberry milk, and vanilla milk. Depending on the brand and flavor, you might find hidden gluten.
Read on: Is malt gluten-free?
Are foods made from milk also gluten-free?
You would think that any and all foods that are made from milk as its main ingredient are also gluten-free, but that isn't the case.
Plain milk, yogurt, and most cheese are gluten-free, but not always. You'll want to be aware of any flavorings that are added to these dairy products that may contain gluten.
Read more about specific dairy products in these posts: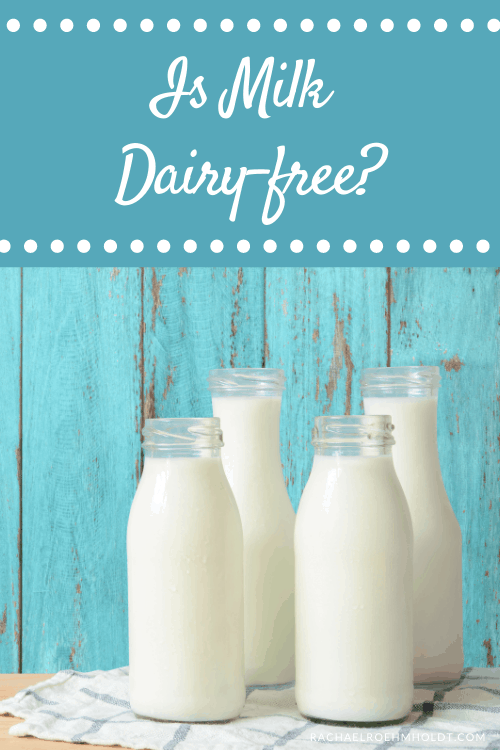 Is milk dairy-free?
If you follow a dairy-free diet, you might be wondering if milk is safe to continue drinking and enjoying.
The definition of dairy is any food that comes from or is made from the main source of animal milk, like cheese, yogurt, sour cream, etc.
By this definition, milk is a dairy product and is therefore not safe to drink on a dairy-free diet. There are a number of dairy-free milks and dairy alternatives on the market for you to use in place of these ingredients in recipes and in your diet.
Read on: Is sour cream dairy?
If you've been wondering if milk is a safe ingredient to keep in your gluten-free diet, I hope that this post has helped you make that determination. Plain milk is gluten-free, but you'll want to look out for those flavored milks and products made from milk.
If you loved this post, I hope that you'll share it with your friends on Facebook and pin it for future reference on Pinterest.
Love this post? You might also want to check out these!
Find out if your favorite foods and ingredients contain gluten with these posts!