Find out what Modelo is made from and if this popular beer brand is safe for folks on a gluten-free diet.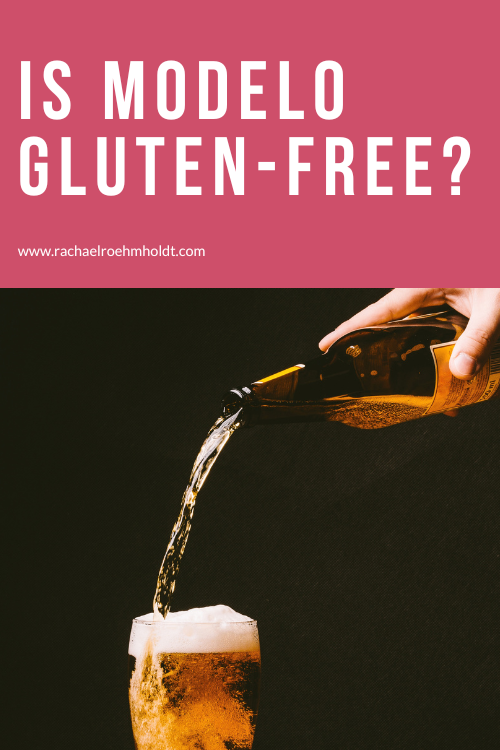 Note: I am a proud Amazon, Chomps, MunkPack, and Thrive Market affiliate and am happy to recommend their service and products to you. Please know that as an affiliate, I may receive a small commission on the products you purchase after clicking through my links. For more info, please see my disclosure policy here.
Modelo is a brand of beer that originated in Mexico. It's considered a Mexican lager, and you can find it in a variety of different options, like their Modelo Especial, Modelo Negra, and Modelo Chelada.
If you enjoy a bottle of Modelo from a restaurant or this is your go-to beer option when you pick up beer from the store, you may have wondered if this brand contains gluten.
If you've just gotten started with a gluten-free diet, you've probably heard that a lof beer isn't safe to keep drinking. Most beer that's made traditionally does contain gluten in the form of malted barley.
So in this post, we're going to do a deep dive into Modelo and find out just where this beer brand stands when it comes to being safe for folks on a gluten-free diet.
Find out below what Modelo is made from, what gluten is, if beer is gluten-free, and if this specific brand of beer is going to be a good option for you while avoiding gluten in your diet.
Let's get into it!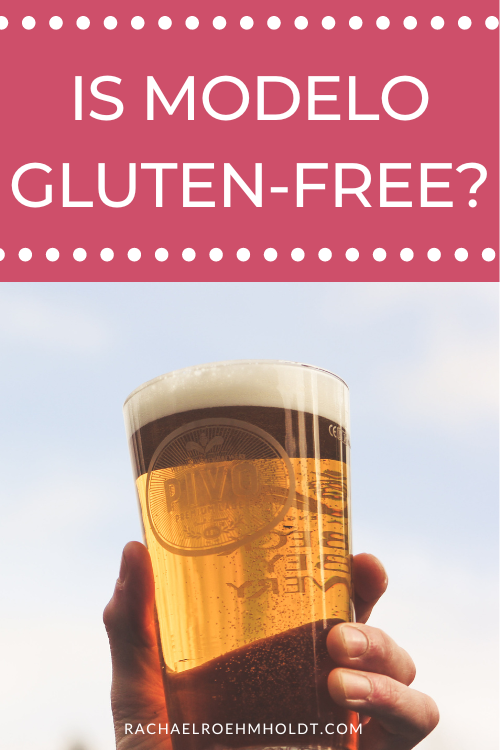 What is Modelo made from?
According to the Modelo website, this beer contains the following ingredients: water, barley malt, non-malted cereals, and hops.
What is gluten?
Gluten is a protein found in most wheat products, and acts as the "glue" that helps to hold wheat, barley, kamut, spelt, farro, durum, bulgur, rye, and semolina together to maintain their shape. You can create a malt from any of these grains.
Gluten is naturally occurring, and therefore is impossible to strip away from the grain. If a grain naturally has gluten in it, there's no way to make that food gluten-free.
Is beer gluten-free?
In short, the answer is no. Most beer is brewed with gluten-containing grains like malted barley and wheat, which makes it not a good option for folks on a gluten-free diet.
Unlike distilled alcohol such as whiskey, where the gluten is distilled out of the final product, beer retains the gluten during the brewing process. You can read more about that here: Is Whiskey Gluten-free?
That said, there are some gluten-free beers that are made using gluten-free grains from the start and are available at many grocery and liquor stores.
Some manufacturers also make "gluten-removed" beer, where the beer is made using gluten-containing ingredients, then processed to remove the gluten to get it lower than the designated level to be considered gluten-free (20ppm).
Learn more about gluten-removed beer here: Does Beer Have Gluten?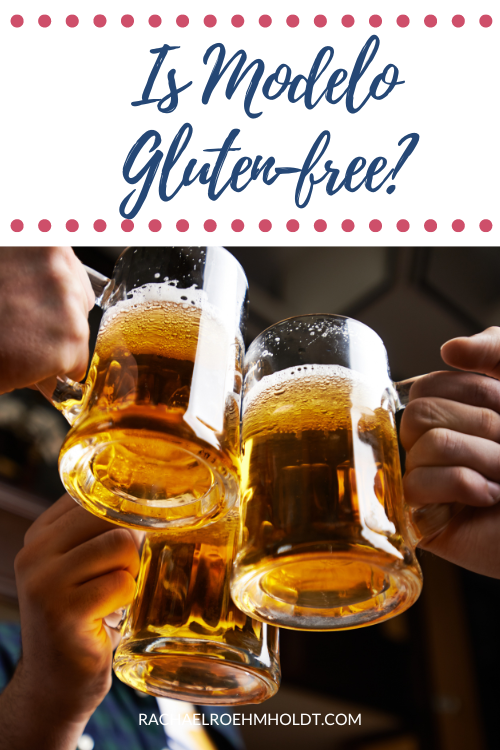 Is Modelo gluten-free?
Unfortunately, Modelo beer contains gluten from the barley malt and likely the non-malted cereals used in its recipe. If you enjoy beer, but are bummed to see that Modelo contains gluten, know that there are loads of other gluten-free beers available.
For a big list of gluten-free beer brands and options, check out this post: Does beer have gluten?
If you're looking for some non-alcoholic beer options, don't miss this post: Gluten-free Non alcoholic Beer.
If Modelo is your go-to beer, I hope that you now have the information you need to make a different choice while following a gluten-free diet. Know that even if this brand contains gluten that there are loads more options available on the market.
If you loved this post, I hope that you'll share it with your friends on Facebook and pin it for future reference on Pinterest.
Love this post? Check out more from the Gluten-free Alcohol Series.
Wondering which alcohol is safe for a gluten-free diet? Find out in the Gluten-free Alcohol series!