Find out if Takis, the popular spicy rolled tortilla chips, are safe for a gluten-free diet, and if tortilla chips are gluten-free.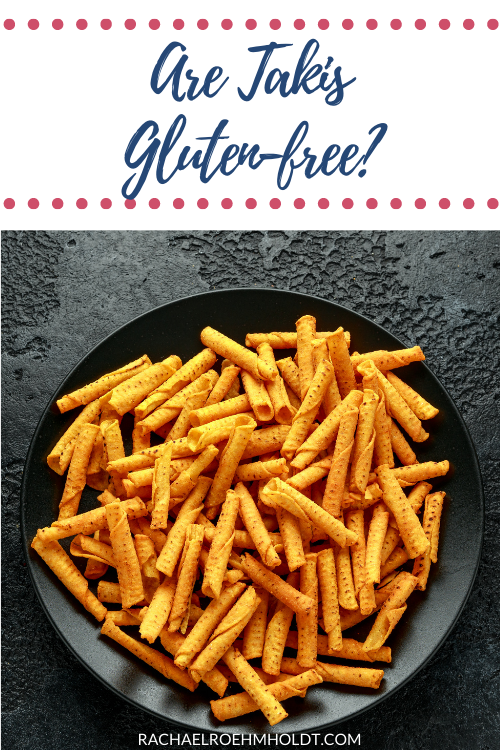 Note: I am a proud Amazon, Chomps, MunkPack, and Thrive Market affiliate and am happy to recommend their service and products to you. Please know that as an affiliate, I may receive a small commission on the products you purchase after clicking through my links. For more info, please see my disclosure policy here.
Do you love to snack on Takis, the deliciously spicy rolled tortilla chips? This snack food is a great snack for folks who love some heat. With five different flavors, Takis are a popular snack for hanging out with friends, snacking at home, and serving at parties.
If you follow a gluten-free diet or are just getting started with one, you may be wondering if these chips are safe to continue enjoying.
Find out in this post what Takis are and what the main ingredients are. Plus discover if Takis are gluten-free, if corn tortillas are gluten-free, and if most tortilla chips are safe for a gluten-free diet.
If you love Takis, you'll want to read this post carefully if you are also avoiding gluten!
What are Takis?
Takis are a brand of rolled corn tortilla chips that come in a variety of flavors like Fuego, Blue Heat, Crunchy Fajitas, Guacamole, and Nitro. These spicy tortilla chips are produced by the Barcel Group, who also has many different Takis spinoff products like Takis Sticks, Takis Crisps, Takis Waves, Takis Hot Nuts, and Takis POP!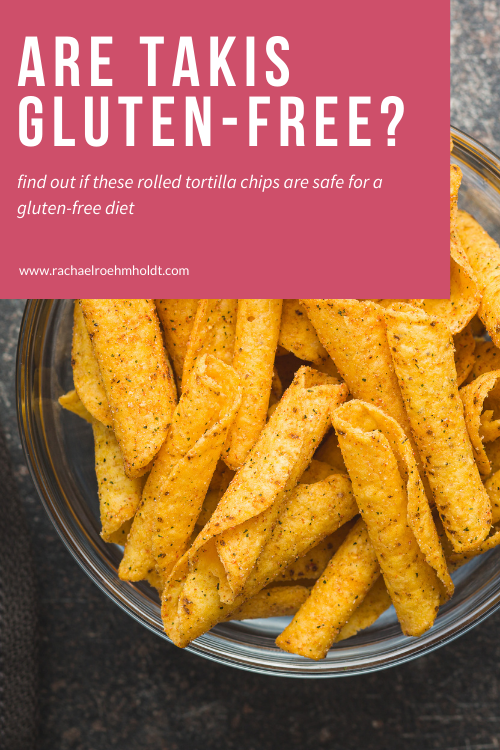 What are the ingredients in Takis?
According to the packaging, the ingredients in Takis Fuego flavor of chips are:
"Corn masa flour (processed with lime), vegetable oil (palm and/or soybean and/or canola oil, and/or rice bran oil), seasoning [salt, maltodextrin, citric acid, sugar, monosodium glutamate, hydrolyzed soy protein, onion powder, yeast extract, artificial color (red 40 lake, yellow 6 lake), natural and artificial flavors, baking soda, soybean oil, chili pepper (Chile), disodium inosinate, disodium guanylate, TBHQ (antioxidant)].
Read on: Is soybean oil gluten-free?
What is gluten?
Gluten is a protein found in most wheat products, and acts as the "glue" that helps to hold wheat, barley, kamut, spelt, farro, durum, bulgur, rye, and semolina together to maintain their shape.
You can find gluten in whole grains, but also in many processed foods as well. If you purchase wheat bread, there will be gluten in it, because wheat by nature has gluten.
Many processed foods have hidden gluten in them in the form of gluten or wheat derivatives. These are also in the form of flavorings, binders to keep ingredients together, or other additives.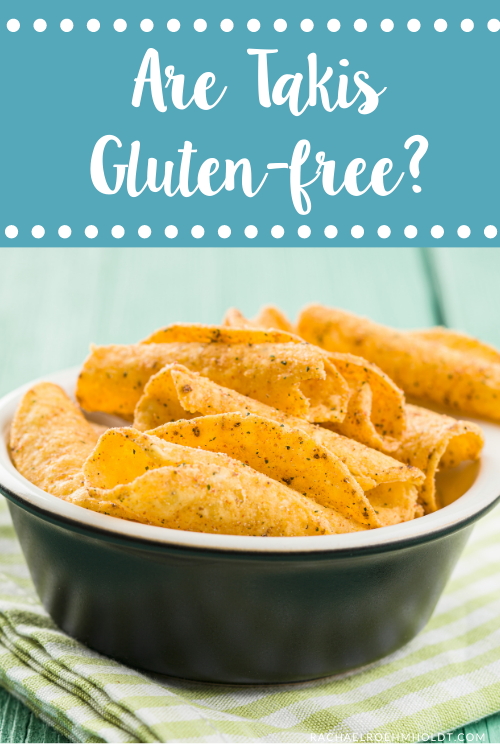 Are corn tortillas gluten-free?
Yes, corn tortillas are made using corn, which is a naturally gluten-free food. Since corn itself doesn't contain gluten, and most tortillas don't contain other sources of gluten, corn tortillas are generally considered safe for a gluten-free diet.
Read on: Do corn tortillas have gluten?
Are tortilla chips gluten-free?
Since tortilla chips are made from corn tortillas, and these are most always gluten-free, we can confidently say that most tortilla chips are gluten-free.
Depending on what other flavorings are added or other ingredients are added to the chips, they may not be gluten-free. You'll want to look for a gluten-free label, which indicates there is less than 20ppm of gluten in the product as required by the FDA, before purchasing.
Read on: Gluten-free tortilla chips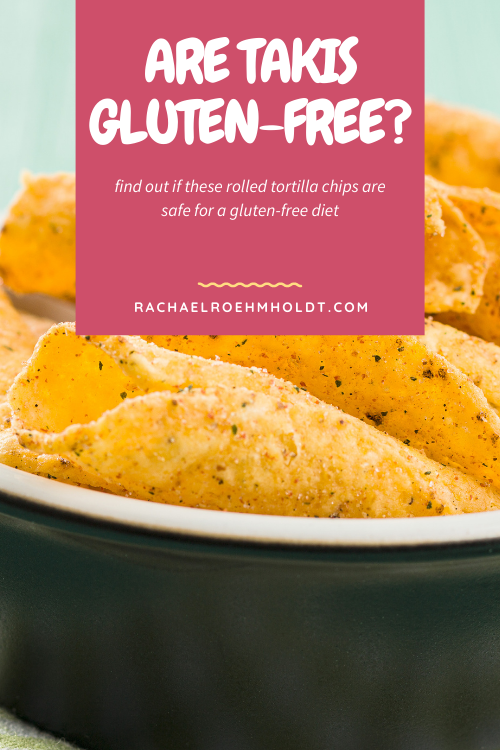 Are Takis gluten-free?
Takis are not gluten-free. A note on their packaging under the ingredients list indicates that these chips "may contain milk, egg, and wheat." If you follow a gluten-free diet, these chips should be avoided.
Looking through the ingredients, we can also see that there is yeast extract which is an ingredient that is often derived from gluten, usually barley.
If you love Takis and are disappointed to find out that these are not gluten-free, you may opt to buy Doritos or another brand of tortilla chips. As with any processed food, it's important to research the ingredients before buying and look for a gluten-free label to help you make a decision on whether it's a good choice for you and your gluten-free diet.
Read on: Are Doritos gluten-free?
If you loved this post, I hope that you'll share it with your friends on Facebook and pin it for future reference on Pinterest.
Love this post? You might also want to check out these!
Find out if your favorite foods and ingredients contain gluten with these posts!