Find out if eggs are gluten-free, the safe egg dishes you can enjoy on a gluten-free diet, and those you'll want to avoid.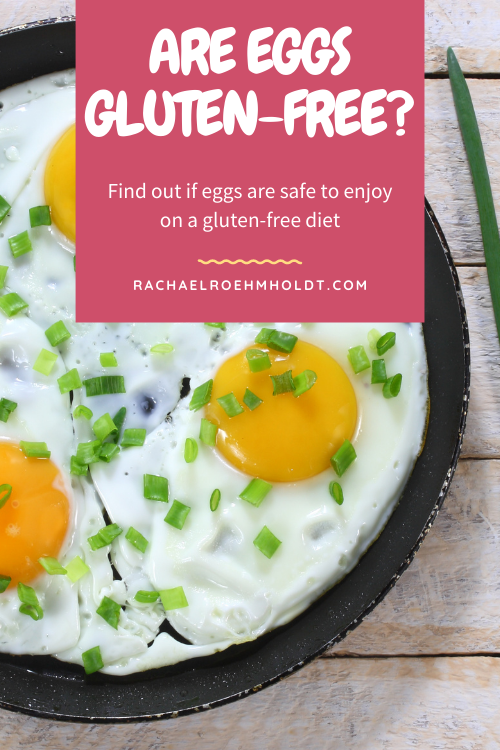 Note: I am a proud Amazon, Chomps, MunkPack, and Thrive Market affiliate and am happy to recommend their service and products to you. Please know that as an affiliate, I may receive a small commission on the products you purchase after clicking through my links. For more info, please see my disclosure policy here.
Do you enjoy eating eggs for breakfast? If you're new to a gluten-free diet, you know that every ingredient needs to be looked at with a careful eye.
Eggs are no different, which is why we're going to talk about how they fit into a gluten-free diet and if they are safe to enjoy regularly when you're avoiding gluten.
Eggs are a great source of protein and fat, and vitamins. They are an incredibly versatile ingredient and can be used in a variety of different recipes, and used in baking, enjoying plain, or added to casseroles. Eggs are great for meal prepping to get ahead as they keep well in the fridge or stored in the freezer for later.
Let's discuss what gluten is, if eggs contain gluten, and when you need to be aware of gluten coming into contact with eggs on your gluten-free diet.
What is gluten?
Gluten is a protein found in most wheat products, and acts as the "glue" that helps to hold wheat, barley, kamut, spelt, farro, durum, bulgur, rye, and semolina together to maintain their shape.
Are eggs gluten-free? Do eggs contain gluten?
Eggs are an animal product and not a grain. They do not contain gluten naturally and are safe to enjoy on a gluten-free diet.
Read on: What foods are naturally gluten and dairy-free?
Read on: Is egg drop soup gluten-free?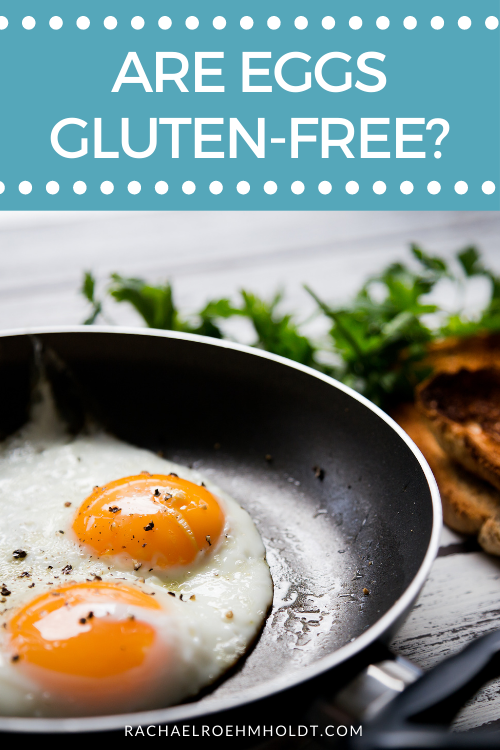 Can you eat eggs if you follow a gluten-free diet?
Eggs are considered safe for a gluten-free diet, as they are naturally gluten-free and do not come from gluten-containing grains.
Eggs are such a great choice for breakfast, I added them as my number one on my gluten and dairy-free breakfast food list.
Read on: Ultimate Gluten and Dairy-free Breakfast Guide
Eggs and Gluten
The times you will need to be aware of gluten in eggs are in dishes that are not simply made plain eggs, like scrambled, hard boiled, or fried eggs.
Some egg dishes that may contain gluten are those where there is a possibility of cross contamination or when a recipe calls for a gluten-containing ingredient, like bread or a flour mixed in with a baking mix of sauce.
Be aware of recipes with sauces or those with a crust, like quiche or recipes served with breads, like english muffins or breakfast sandwiches.
If you're ordering from a restaurant, you'll want to be aware of cross contamination from the cooking surfaces and surfaces. Ask the server how and where eggs are prepared in the kitchen before ordering, so you don't become exposed to gluten by accident if you are extremely sensitive to gluten.
Buying premade egg products may also contain gluten. For example, frozen breakfast foods with eggs may contain gluten from cross contamination from the manufacturing process and facility.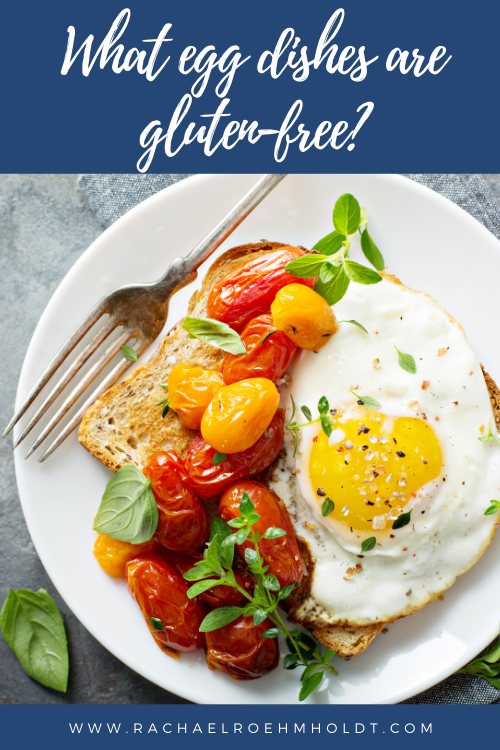 Gluten-free egg options
There are many gluten-free egg dishes that you can safely enjoy on a gluten-free diet. Recipes for simply prepared eggs that call for only eggs, salt, and pepper will always be gluten-free.
These types of egg dishes are gluten-free:
Scrambled eggs
Hard or soft boiled eggs
Fried eggs
Some breakfast casseroles
Omelettes
Deviled eggs
Read on: 25 dairy and gluten-free breakfast casserole dishes
Egg dishes with gluten
There are also a number of egg dishes that are NOT going to be safe for a gluten-free diet. Watch out for these at restaurants or gatherings and be sure to avoid them unless they are specified to be gluten-free.
Souffles
Egg sandwiches on bread or english muffins
Quiche with flour crust
Egg casseroles with bread or flour as ingredients
Sauces that contain flour
Eggs benedict with english muffins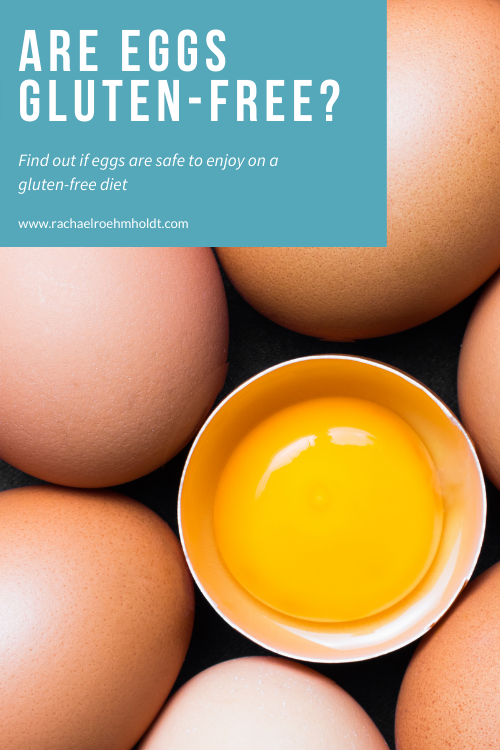 Are eggs dairy-free?
If you also follow a dairy-free diet in addition to avoiding gluten, you'll be pleased to know that eggs are also dairy-free. Many people think that since eggs are sold in the cold area of the grocery store that they are a dairy product, however these are not made from milk, so they aren't considered dairy.
Read on: Are eggs dairy?
If you've been wondering if eggs contain gluten, you can feel safe about including these in your gluten-free diet. Eggs when prepared simply with no other gluten containing ingredients will always be gluten-free.
f you loved this post, I hope that you'll share it with your friends on Facebook and pin it for future reference on Pinterest.
Love this post? You might also want to check out these!
Find out if your favorite foods and ingredients contain gluten with these posts!