Find out if Vizzy hard seltzer contains any gluten ingredients and if it's safe for folks on a gluten-free diet.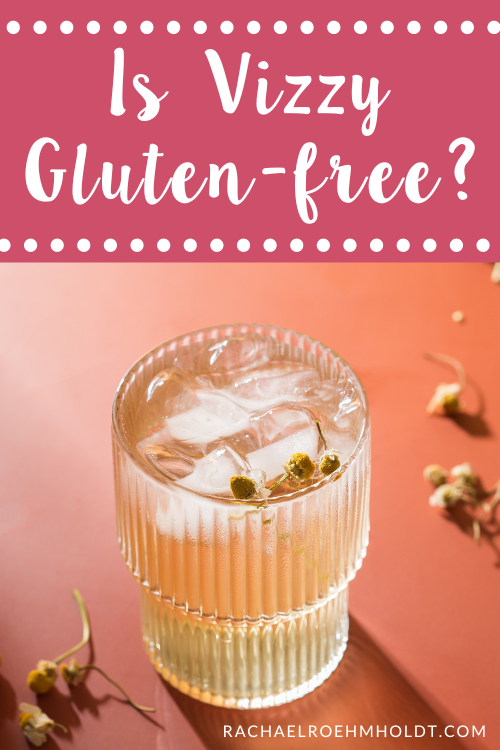 Note: I am a proud Amazon, Chomps, MunkPack, and Thrive Market affiliate and am happy to recommend their service and products to you. Please know that as an affiliate, I may receive a small commission on the products you purchase after clicking through my links. For more info, please see my disclosure policy here.
If you love to grab a drink at the end of a long day or like to have a go-to hot weather drink option for friends and family when they come over, you may have tried hard seltzer.
With a number of brands on the market, there are so many to choose from. Since this is a relatively newer product, it's hard to know if hard seltzer is gluten-free or not.
In this post, we're going to talk about one specific brand of hard seltzer, Vizzy, and find out what this drink is, what it's made of, and if folks who avoid gluten can enjoy this beverage without any concern for a reaction.
Let's talk Vizzy!
What is Vizzy?
Vizzy is a brand name of hard seltzer that is marketed as having antioxidant vitamin C from acerola superfruit. This hard seltzer is setting itself apart from others with an attempt at a health angle with this superfruit as an ingredient.
Many folks choose hard seltzers over hard cider or beer for it's lower calorie count and lower carb options. Many hard seltzers are also free of sugar.
Vizzy has 100 calories per serving, 1 gram of sugar, 2 grams of carbs, and an ABV of 5%.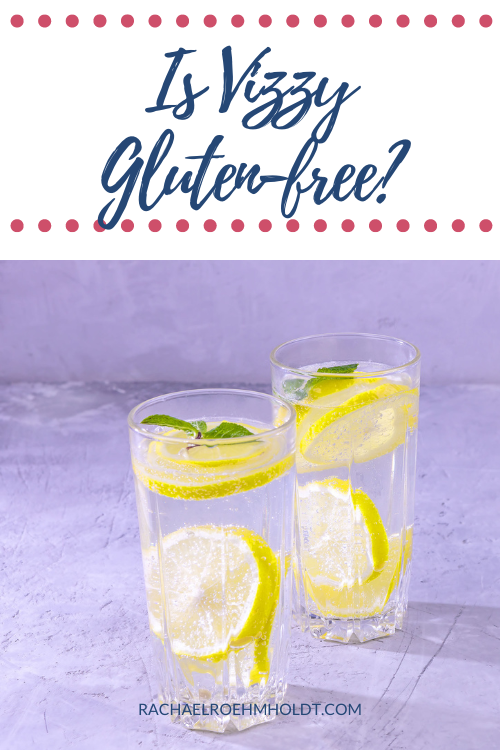 What flavors and varieties does Vizzy come in?
Vizzy has a number of flavors that you can find at grocery stores and liquor stores, most of their offerings come in variety packs.
Here is their most current lineup of flavors from all their different varieties:
Strawberry Kiwi
Blueberry Pomegranate
Black Cherry Lime
Pineapple Mango
Watermelon Strawberry
Raspberry Tangerine
Papaya Passionfruit
Blackberry Lemon
Raspberry Lemonade
Strawberry Lemonade
Peach Lemonade
Watermelon Lemonade
Passionfruit Watermelon
Blueberry Watermelon
Kiwi Watermelon
Mango Watermelon
Pineapple Orange
Strawberry Orange
Pomegranate Orange
Peach Orange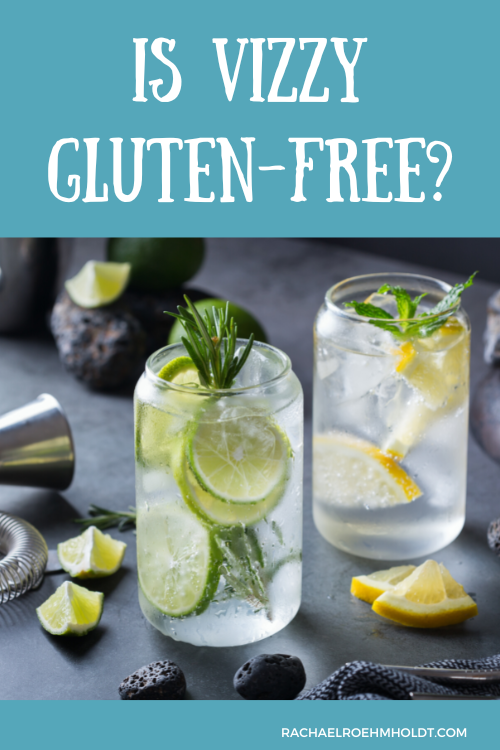 What are the ingredients in Vizzy hard seltzer?
Since Vizzy is an alcoholic drink, there is no requirement for the brand to disclose all their ingredients on the packaging. That said, I was able to find this ingredient information for their Blueberry Pomegranate flavor over on Instacart.
Vizzy Blueberry Pomegranate Hard Seltzer ingredients:
"Sparkling Water, Cane Sugar, Natural Flavor, Pomegranate Juice Concentrate, Citric Acid, Sodium Citrate and Dried Acerola Cherry Juice."
What is gluten?
Gluten is a protein found in most wheat products, and acts as the "glue" that helps to hold wheat, barley, kamut, spelt, farro, durum, bulgur, rye, and semolina together to maintain their shape. You can create a malt from any of these grains.
Gluten is naturally occurring, and therefore is impossible to strip away from the grain. If a grain naturally has gluten in it, there's no way to make that food gluten-free.
Is hard seltzer gluten-free?
Most hard seltzer is made using cane sugar to create the alcohol in hard seltzers, although none of the sugar is left after the crafting process.
Some hard seltzers are made using gluten-containing grains. Sometimes the gluten is left in the hard seltzer (Henry's Hard Sparkling Water, for instance). With other brands, the gluten will be removed after the fermenting process, otherwise known as "gluten removed."
Gluten removed means during the crafting process, they were able to remove some but not all of the gluten, making it less than 20ppm present in the product. These gluten-removed products wouldn't be considered 100% gluten-free as you'd find in a naturally gluten-free product.
The short answer is: yes, most hard seltzers are gluten-free, but not all.
Read on: Is hard seltzer gluten-free?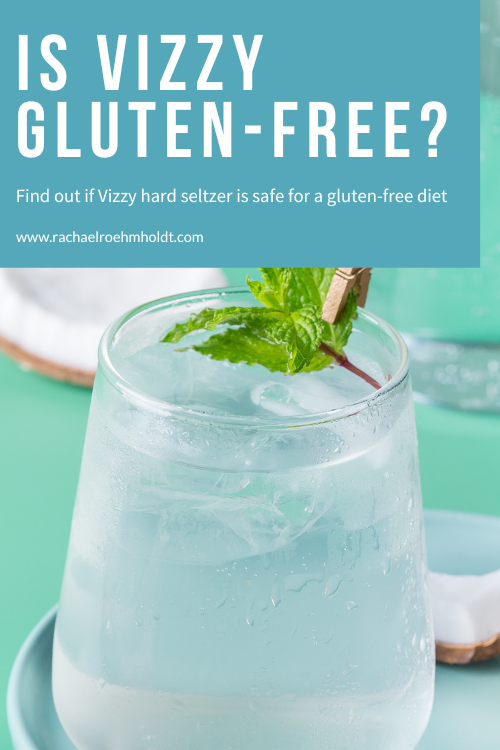 Is Vizzy hard seltzer gluten-free?
Vizzy hard seltzers are considered gluten-free by the brand itself. They have a label on their website indicating that there is no gluten in any of their products.
If you follow a gluten-free diet and enjoy Vizzy, this is a brand that you can feel comfortable purchasing and drinking.
For a list of other brands and flavors of gluten-free hard seltzers, check out this list: Gluten-free hard seltzer brands
If you've been wondering about how Vizzy can fit into your diet if you're avoiding gluten, know that this brand is a safe option for you and other folks who are gluten-free.
If you loved this post, I hope that you'll share it with your friends on Facebook and pin it for future reference on Pinterest.
Love this post? Check out more from the Gluten-free Alcohol Series.
Wondering which alcohol is safe for a gluten-free diet? Find out in the Gluten-free Alcohol series!