Find out what pita bread is, what it's made of, and if this food is considered safe for a gluten-free diet. Plus recipes and brands to try!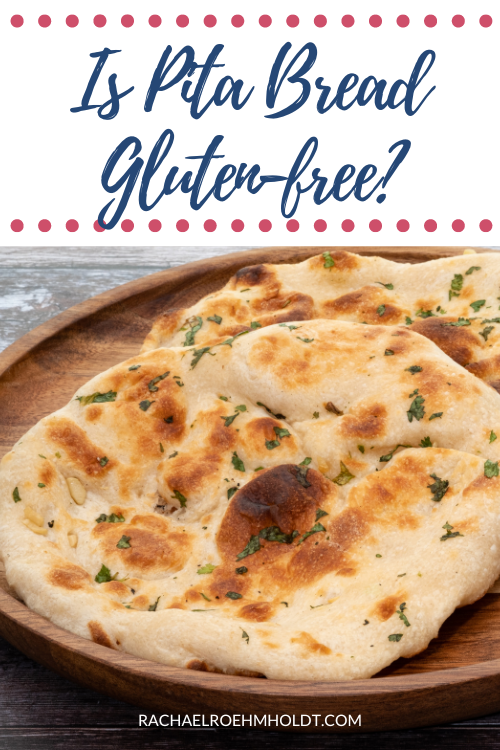 Note: I am a proud Amazon, Chomps, MunkPack, and Thrive Market affiliate and am happy to recommend their service and products to you. Please know that as an affiliate, I may receive a small commission on the products you purchase after clicking through my links. For more info, please see my disclosure policy here.
If you have been wondering if pita bread is safe for you to enjoy on a gluten-free diet, you're not alone. This type of bread is so fun to use in your cooking and meal-making, because it's so versatile.
It's dippable, it's fillable, and it's easy to turn into pizza!
Following a gluten-free diet means looking at every single food that goes into your body with a careful eye. And pita bread is no different.
In this post, we're going to find out everything you need to know about pita bread, including what it's made of, what it's used for, and if this food is considered safe for a gluten-free diet.
We'll also talk about whether or not you can buy gluten-free pita bread at the grocery store, and I'll share a few recipes for you to make at home to enjoy this food without any of the gluten.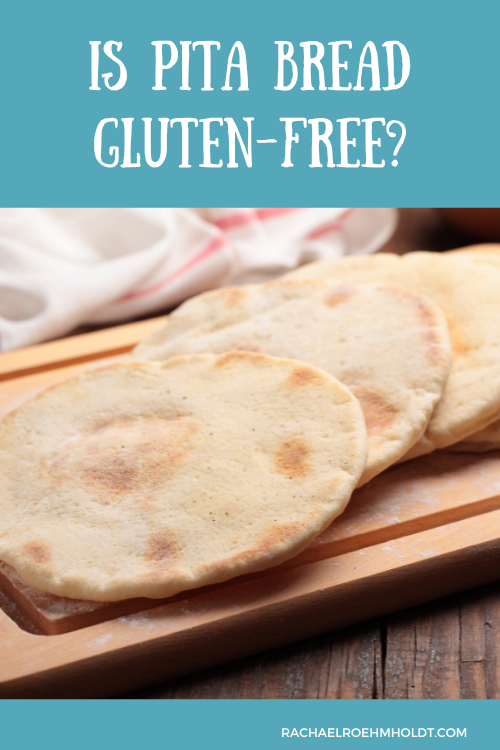 What is pita bread?
Pita bread is a type of bread that's used in a lot of Middle Eastern and Mediterranean cuisines. It's a flat yeast-leavened bread that has a pocket in the center.
Pita bread is often eaten with a protein, like lamb, steak, chicken, or falafel. Other dips or spreads are also used alongside pita bread, like hummus, tzatziki, and tabouleh.
Though those are the more traditional uses for pita bread, many folks also like to use pita bread as "pita pockets," in which to stuff their favorite sandwich toppings into. Pita bread is used for sandwiches, salad toppings, and some people even use them for a quick and easy pizza crust.
You can even bake pita bread into pita chips for a yummy snack option!
Read on: Is falafel gluten-free?
Read on: Is hummus gluten-free?
What is pita bread made of?
Pita bread is most commonly made with flour, yeast, and water. Some recipes also use sugar and salt, though this isn't necessary in the recipe, but added for flavor.
The flour used in pita bread is usually white flour, wheat flour, or a blend of different grain flours – a "multigrain flour."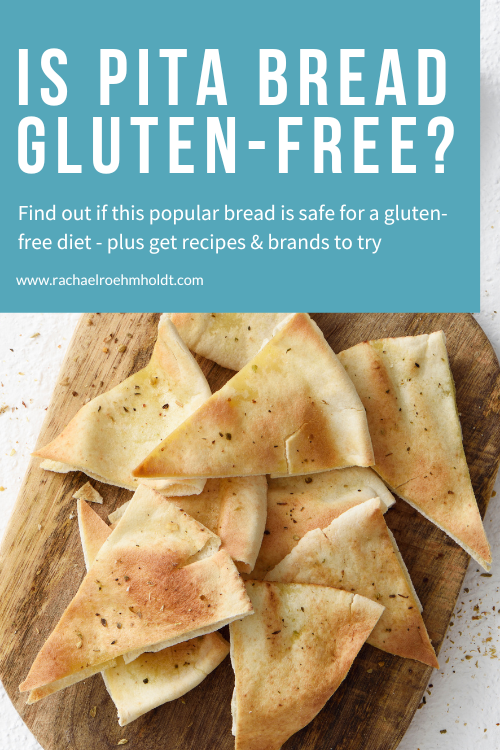 What is gluten?
Gluten is a protein found in most wheat products, and acts as the "glue" that helps to hold wheat, barley, kamut, spelt, farro, durum, bulgur, rye, and semolina together to maintain their shape.
Gluten is naturally occurring, and therefore is impossible to strip away from the grain. If a grain naturally has gluten in it, there's no way to make that food gluten-free.
Read on: What is gluten in food?
Is pita bread gluten-free?
Pita bread made traditionally with white, wheat, or multigrain flours are not gluten-free. These are the types of pitas that you'll find at many restaurants and grocery stores that are pre-made and sold in packages.
Most recipes will also call for white or wheat flour for pita bread, but pita bread can be made with all kinds of different flours. It's not just limited to white or wheat flour.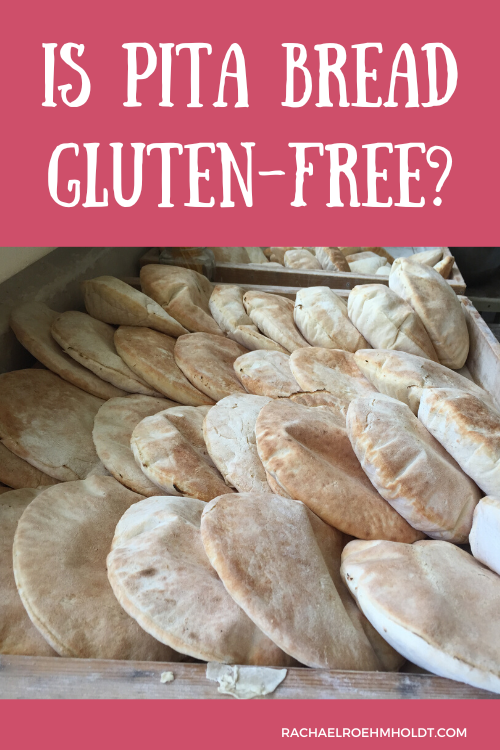 Can I make gluten-free pita bread?
You can! By using a gluten-free flour blend or a flour that is naturally gluten-free, like almond, amaranth, oat, chickpea, coconut, or sorghum flour, you can make a gluten-free version of pita bread that's healthy and safe for a gluten-free diet.
A gluten-free pita bread can be used in the same ways that a traditional pita bread recipe would be. Find a recipe that you enjoy using ingredients that your body can tolerate, and you won't have to go without this food in your gluten-free diet.
Keep in mind that using gluten-free flour in place of white or wheat flour may give you a different texture for your pita bread than you're generally used to. This is the same in gluten-free bread baking as well. The ingredients aren't the same, so the results won't be the same either.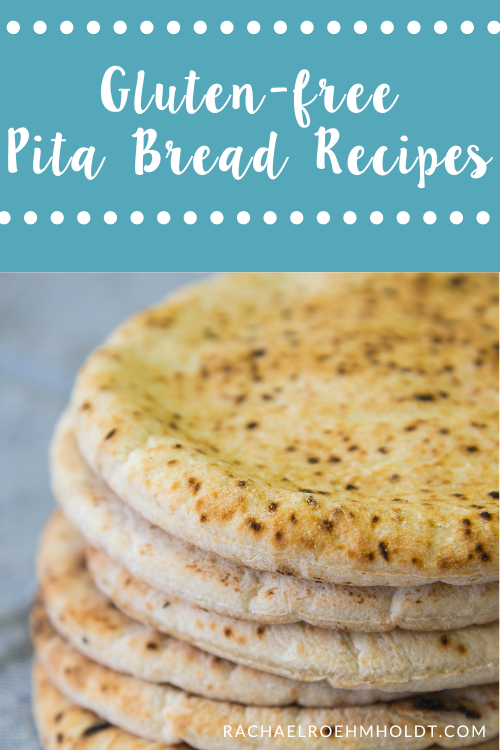 Gluten-free pita bread recipes
Here are a few gluten-free pita bread recipes using naturally gluten-free ingredients, so you can feel confident baking up your own pita bread without worrying about gluten hiding in your favorite bread.
Some recipes are even made without yeast – cutting down on rise time. That means pita bread even faster!
Can I buy gluten-free pita bread?
Yes, there are a few brands that make gluten-free pita bread that you can look for at your local grocery store or buy online.
Read on: 7 Best gluten-free dairy-free bread brands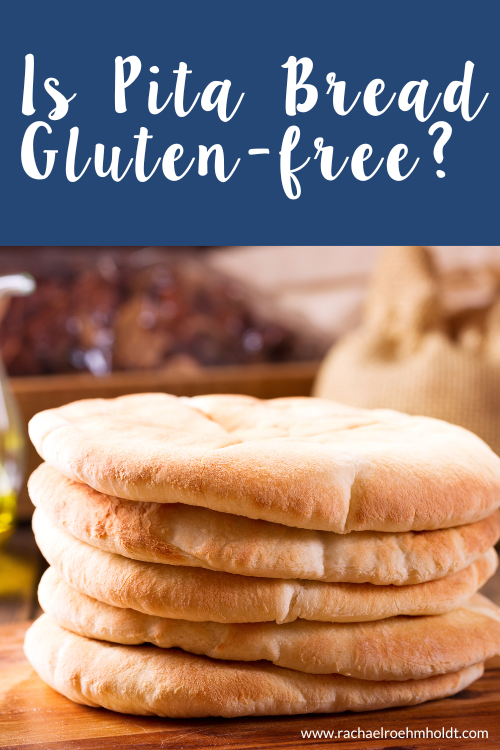 Gluten-free pita bread brands
Look for these brands at your local grocery store, health food store, or online if you're looking to buy a gluten-free pita bread for your favorite dishes.
This brand of gluten-free pita bread uses buckwheat flour and tapioca starch in place of wheat flour.
BFree offers gluten-free pita bread that uses white corn flour, corn starch, potato starch, bamboo fiber, buckwheat flour, sourdough (made from fermented quinoa, rice, and corn flour), psyllium husk, pea fiber, potato fiber, and corn flour as a replacement for wheat flour.
If you've been wondering if pita bread is a safe choice for you to continue eating on a gluten-free diet, I hope this post has helped you get the information you've been looking for.
While traditional pita bread contains wheat and gluten, you can buy a couple brands of gluten-free pita bread at the store. You can also make your own gluten-free pita bread at home with just a few basic ingredients you probably already have on hand in your pantry.
If you loved this post, I hope that you'll share it with your friends on Facebook and pin it for future reference on Pinterest.
Love this post? You might also want to check out these!
Find out if your favorite foods and ingredients contain gluten with these posts!