Find out if Ezekiel Bread, the sprouted whole grain bread, is gluten-free. Plus get a list of good gluten-free alternatives.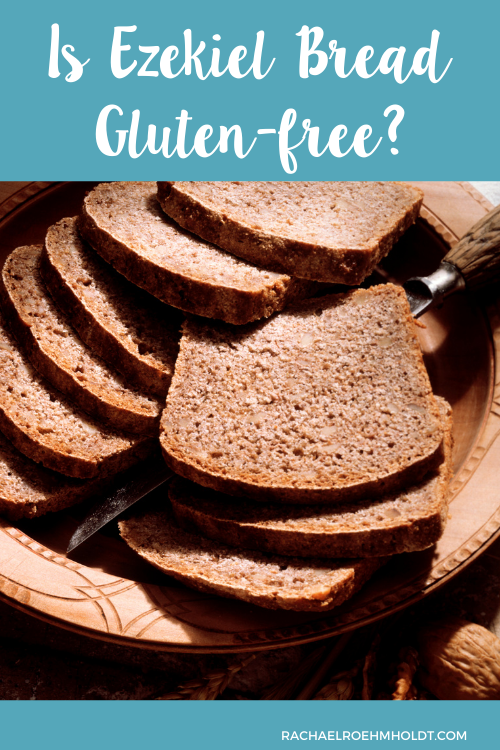 Note: I am a proud Amazon, Chomps, MunkPack, and Thrive Market affiliate and am happy to recommend their service and products to you. Please know that as an affiliate, I may receive a small commission on the products you purchase after clicking through my links. For more info, please see my disclosure policy here.
Ezekiel Bread is a popular bread that many folks in the health and wellness crowd rave about. This bread is said to be flourless, making it seem like a no-brainer for someone who follows a gluten-free diet. It's also said to be easier to digest than other types of bread and full of vitamins and antioxidants.
But is it really gluten-free?
In this post, we're going to dig into the topic of Ezekiel Bread and get you the answers you need to determine if this food is a good fit for you and your diet.
Find out what Ezekiel Bread is, what the big deal about sprouted grains are, what ingredients are in this popular bread, and what alternatives there are for folks who want to stick with their gluten-free diets.
What is Ezekiel Bread?
Ezekiel bread is sprouted whole grain bread that is made by sprouting a combination of whole grains and legumes to create a nutrient-dense bread.
The selling point of this type of bread is that it's full of protein and doesn't require any milk or eggs at all in the recipe.
Ezekiel Bread is also considered a flourless bread, so folks who follow a whole foods diet and want to eat foods as close to nature as possible can feel good about enjoying this bread regularly.
What is sprouted grain bread?
Sprouted grain bread is a type of bread that is made using grains that have been sprouted in order to create a more digestible product for the consumer.
With so many grains and legumes in the recipe, there's a high protein and antioxidant content. The reason that people love sprouted grain bread is that it's easier to digest for many people.
Sprouting is also said to help you absorb minerals better, like calcium, magnesium, iron, copper, and zinc.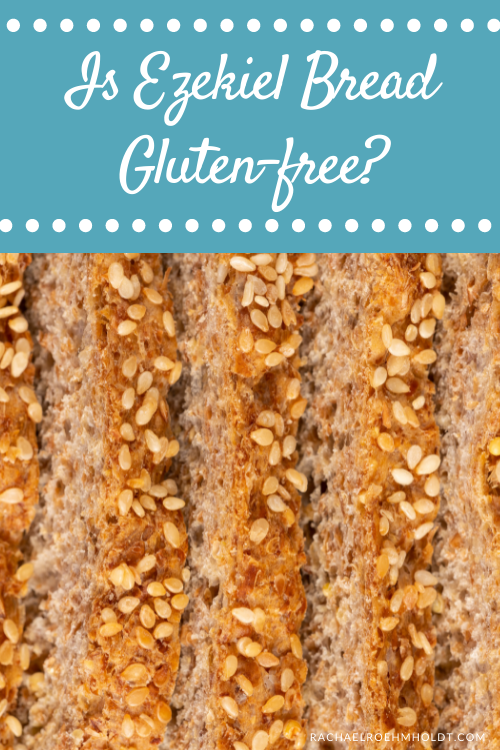 What ingredients are in Ezekiel Bread?
The ingredients in Food For Life's Ezekiel Sprouted Whole Grain Bread are:
Organic sprouted wheat, filtered water, organic sprouted barley, organic sprouted millet, organic malted barley, organic sprouted lentils, organic sprouted soybeans, organic sprouted spelt, fresh yeast, organic wheat gluten, sea salt.
What are the grains used in Ezekiel Bread?
The four grains that are used in Ezekiel Bread are: wheat, barley, millet, and spelt.
Read on: Is spelt flour gluten-free?
Are sprouted grains gluten-free?
Sprouted grains that come from gluten-containing grains, such as wheat, barley, and spelt, are said to contain less gluten than the regular form of these grains.
However, while the sprouting process may help make these grains easier to digest, it does not remove the gluten entirely from the grain.
Sprouted grains with gluten still contain gluten after they have been sprouted.
If you follow a gluten-free diet, you will still want to avoid sprouted grain bread that contains any wheat or gluten grains.
Is Ezekiel Bread gluten-free?
Although Ezekiel Bread is marketed as containing no flour, this product is not gluten-free.
The gluten content may be decreased with sprouted grains, but it still contains gluten. If you follow a gluten-free diet for health reasons, you will want to consider finding an alternative bread option.
Read on: Is rye bread gluten-free?
Read on: Is sourdough gluten-free?
Read on: Is flour gluten-free?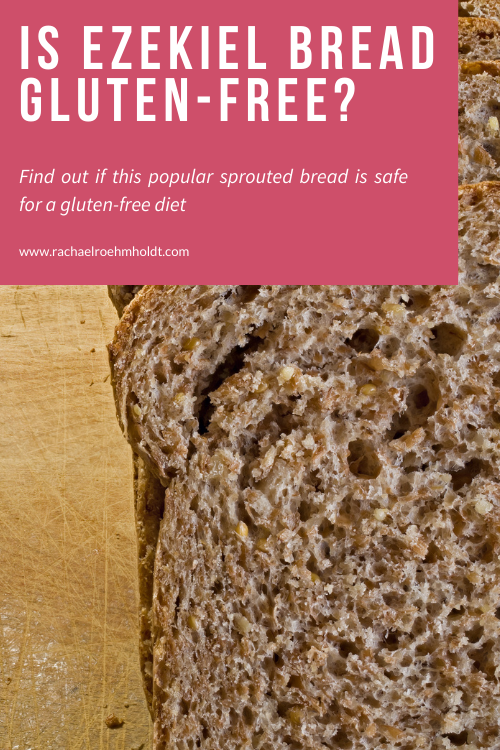 Which varieties of Ezekiel Bread gluten-free?
While the Food for Life brand, the makers of Ezekiel Bread, offer some gluten-free bread options, their line of Ezekiel Bread are not among them.
All Ezekiel bread varieties contain gluten. The gluten-free bread options from Food For Life are:
Gluten-free Brown Rice Bread
Gluten-free Exotic Black Rice Bread
Gluten-free Raisin Pecan Bread
Gluten-free Rice Almond Bread
Gluten-free Rice Millet Bread
Gluten-free Rice Pecan Bread
Gluten-free White Rice Bread
Gluten-free Yeast Free Brown Rice Bread
Gluten-free Yeast Free Multi Seed Rice Bread
Sprouted for Life Gluten-free Almond Bread
Sprouted for Life Gluten-free Cinnamon Raisin Bread
Sprouted for Life Gluten-free Flax Bread
Sprouted for Life Gluten-free Original 3 Seed Bread
What are the best gluten-free alternatives to Ezekiel Bread?
If you're looking for a type of bread that's similar to Ezekiel Bread, you may want to consider one of the gluten-free options from Food For Life listed in the section above.
What's great about these gluten-free options is that they are also dairy-free and vegan, so if you have multiple food allergies or sensitivities, any of these would be good options.
If you love Ezekiel Bread and have been wondering if this type of bread can fit into your gluten-free diet, I hope this post has been useful for you to get the answers you need.
While Ezekiel bread isn't gluten-free, there are a number of great gluten-free sprouted grain breads from Food For Life that you can look for as a substitute for your diet.
If you loved this post, I hope that you'll share it with your friends on Facebook and pin it for future reference on Pinterest.
Love this post? You might also want to check out these!
Find out if your favorite foods and ingredients contain gluten with these posts!