Find out what Cream of Wheat is, what it's made of, and if it's safe for a gluten-free diet. Plus gluten-free Cream of Wheat alternatives.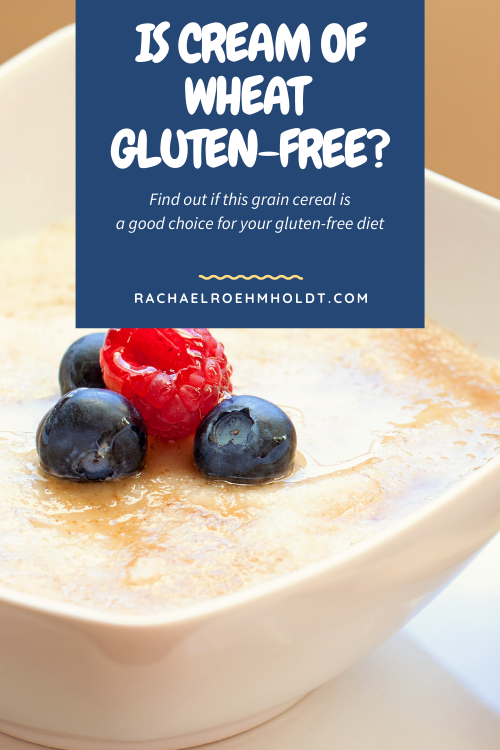 Note: I am a proud Amazon, Chomps, MunkPack, and Thrive Market affiliate and am happy to recommend their service and products to you. Please know that as an affiliate, I may receive a small commission on the products you purchase after clicking through my links. For more info, please see my disclosure policy here.
Did you grow up eating Cream of Wheat for breakfast on cold mornings? It's a great breakfast option for filling your belly with warm food that's especially good in the fall and winter months when you feel like you need a big hug before going out to start your day.
If you follow a gluten-free diet, you know that food with the word "wheat" in it will give you reason to pause and check out what's actually in that product. That's why in this post, we're going to talk all about Cream of Wheat. We'll find out what it's made of, talk about its similarities to grits, and answer the question "is Cream of Wheat gluten-free?"
We'll wrap the post up with a few ideas for some gluten-free alternatives to Cream of Wheat so you can still enjoy breakfast porridge, but without the gluten. Let's get to it!
What is Cream of Wheat?
Cream of Wheat is a brand of breakfast porridge cereal. It's similar to grits in texture, but made of different ingredients. Cream of Wheat comes in both stovetop and instant varieties, as well as original and other flavors.
Some of the flavors you might find on store shelves are maple brown sugar, cinnabon, bananas and cream, cinna-apple walnut with real apples, whole grain, cocoa nut with real almonds, banana walnut, and mixed berry with real almonds.
The brand also offers to-go instant cups for folks who are on the go and need to pack their breakfast with them, as well as Cream of Rice products.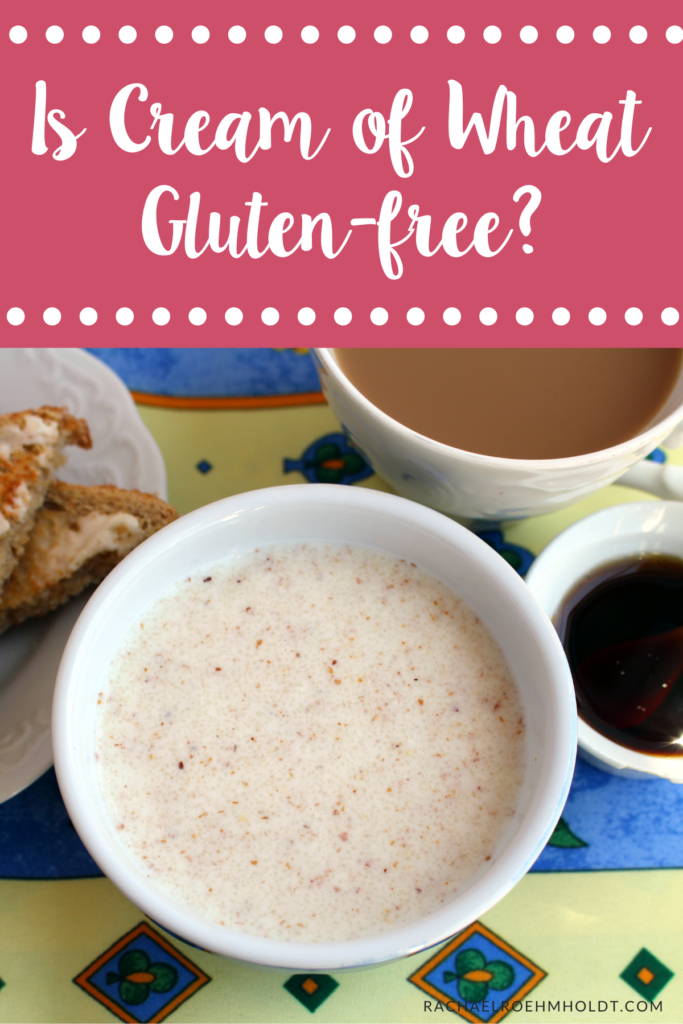 Cream of Wheat ingredients
The ingredients in original Cream of Wheat according to the brand's website are:
"Wheat farina, calcium carbonate, salt, defatted wheat germ, guar gum, natural flavor, ferric orthophosphate (iron), niacinamide (vitamin B3), thiamin mononitrate (vitamin B1), pyridoxine hydrochloride (vitamin B6), bht (to preserve freshness), riboflavin (vitamin B2), folic acid, cholecalciferol (vitamin B3)."
Is Cream of Wheat grits?
Cream of Wheat is not grits, as grits are made of coarse cornmeal whereas Cream of Wheat is made of wheat farina, a ground and milled wheat.
Both grits and Cream of Wheat look similar and are even made similarly, but Cream of Wheat is more smooth in texture and the two are made with different ingredients.
You may eat them in a similar fashion, because they both make excellent porridges for breakfast, however if you're following a gluten-free diet, it's important to know the differences.
Read on: Are grits gluten-free?
What is gluten?
Gluten is a protein found in most wheat products, and acts as the "glue" that helps to hold wheat, barley, kamut, spelt, farro, durum, bulgur, rye, and semolina together to maintain their shape.
Gluten is naturally occurring, and therefore is impossible to strip away from the grain. If a grain naturally has gluten in it, there's no way to make that food gluten-free.
Is Cream of Wheat gluten-free?
Cream of Wheat is not considered gluten-free, because it has wheat as an ingredient. If you follow a gluten-free diet, you might want to choose a different breakfast option than Cream of Wheat to satisfy your morning porridge cravings.
Read on: The Ultimate Gluten-free Dairy-free Breakfast Guide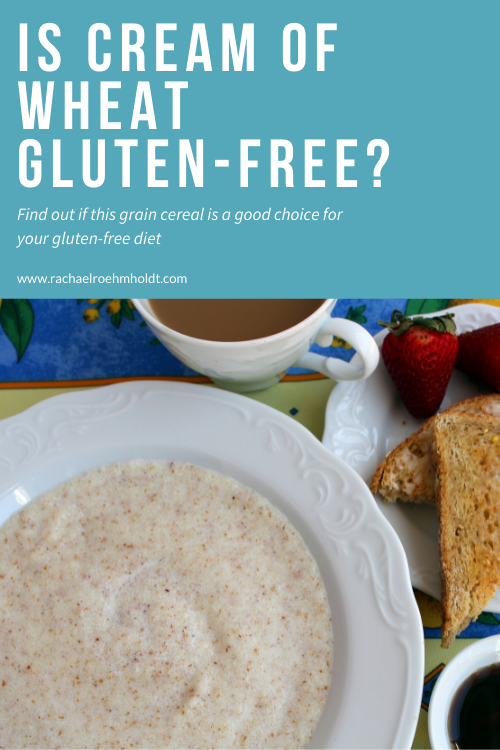 Gluten-free Cream of Wheat alternatives
Though Cream of Wheat contains gluten, there are other breakfast porridge that you might consider trying out for your gluten-free diet.
The Cream of Wheat brand offers a Cream of Rice cereal that's made with rice instead of wheat. They have both stove top and instant varieties for you to choose from. Best of all, they both have gluten-free labels, so you know that this cereal contains less than 20ppm of gluten.
Read on: Is rice gluten-free?
Gluten-free oatmeal
Another option to replace Cream of Wheat as your favorite breakfast porridge is gluten-free oatmeal. Depending on the style of oats you use and how they're prepared, you can achieve a very similar texture to Cream of Wheat.
I've found that steel cut oats that are cooked in a slow cooker produce a nice texture, and added flax meal can offer some fiber too.
Read on: Is oatmeal gluten-free?
Read on: Are Quaker Oats gluten-free?
Quinoa
You can easily make a breakfast porridge with quinoa. The texture will not be the same, but a warm bowl of quinoa is the perfect backdrop for your favorite toppings and provides loads of protein first thing in the morning.
Read on: Is quinoa gluten-free?
Read on: Quinoa breakfast bowls
If you've been wondering if you can continue to enjoy Cream of Wheat on your gluten-free diet, I hope this post has given you the answers you've been looking for. Cream of Wheat is not gluten free, but the brand offers a Cream of Rice option that could satisfy a similar craving.
If you loved this post, I hope that you'll share it with your friends on Facebook and pin it for future reference on Pinterest.
Love this post? You might also want to check out these!
Find out if your favorite foods and ingredients contain gluten with these posts!