Find out what blue cheese is, the different types and what makes them unique, as well as if blue cheese is safe for a gluten-free diet.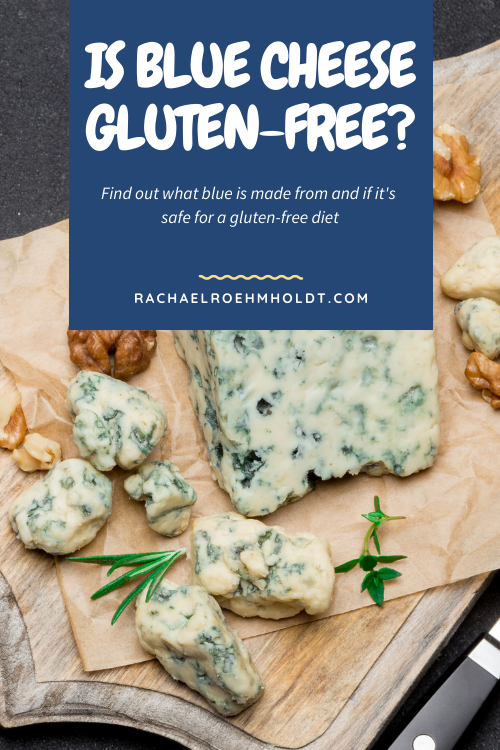 Note: I am a proud Amazon, Chomps, MunkPack, and Thrive Market affiliate and am happy to recommend their service and products to you. Please know that as an affiliate, I may receive a small commission on the products you purchase after clicking through my links. For more info, please see my disclosure policy here.
If you love blue cheese sprinkled on your salads or mixed into your favorite dressing, I bet you've been wondering if this ingredient is gluten-free. Believe it or not, many folks are very wary of blue cheese and gluten. There's been a lot of information about whether or not this type of cheese is safe for folks on a gluten-free diet.
I hope to answer some questions about how blue cheese fits into a gluten-free diet, as well as what the main ingredients are of blue cheese, and what makes the different types of blue cheese unique.
If you're dying to douse your lettuce greens in this tangy dressing, you won't want to miss this post!
What is blue cheese?
Blue cheese is a type of cheese that has signature blue spots and veins in the cheese. Though it is called blue cheese, the "blue" mold may also be green. This type of cheese has a distinct tangy smell and is popular eaten on its own on a cheese board, with salads, in salad dressings, or mixed in with butter for a steak topping.
Blue cheese can be made from cow's milk, sheep's milk, or even goat's milk, though we most often find it made with cow's milk from most restaurants and grocery stores.
Blue cheese comes originally from France and Italy, but you can find it made in many European and North American countries nowadays. DIfferent regions produce different types of blue cheese.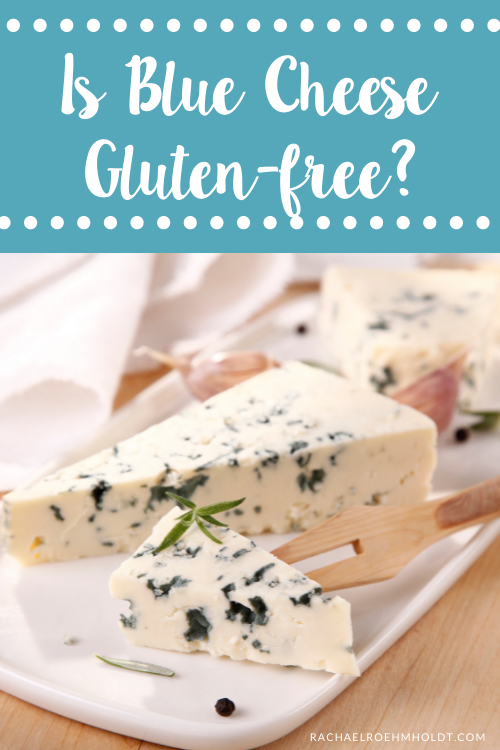 Types of blue cheese
There are a few different types of blue cheese you may find at grocery stores or served at restaurants. Here are some of the main types and where they originate from:
Roquefort
This type of blue cheese comes from France.
Gorgonzola
Gorgonzola comes from Italy and is made from cow's milk that comes only from the regions of Lombardy and Piedmont.
Blue stilton
This type of blue cheese is made with cow's milk that comes from the English midlands.
Danablu
Danablu is made with cow's milk that comes from the island of Funen.
Double cream blue
This type of cheese is a catch-all grouping of other types of blue cheeses, like Cambozola, Saint-Agur, and Blue Castello.
Read on: Is cheddar cheese gluten-free?
What is blue cheese made from?
Blue cheese is made from dairy milk either from cow's, sheep's, or goat's milk and it's been "ripened with cultures of the mold penicillium," according to The Spruce Eats.
Depending on what type of blue cheese you're looking at, the cheese may have a specific type of milk used and the location from where the animal producing the milk is from. It's interesting that this cheese is made from location-dependent milk from cow's, sheep, and goats.
Some blue cheese is not made to be one of these specific types and can simply be made with milk that isn't from a particular region. This will likely be called "blue cheese" or "bleu cheese" on the packaging.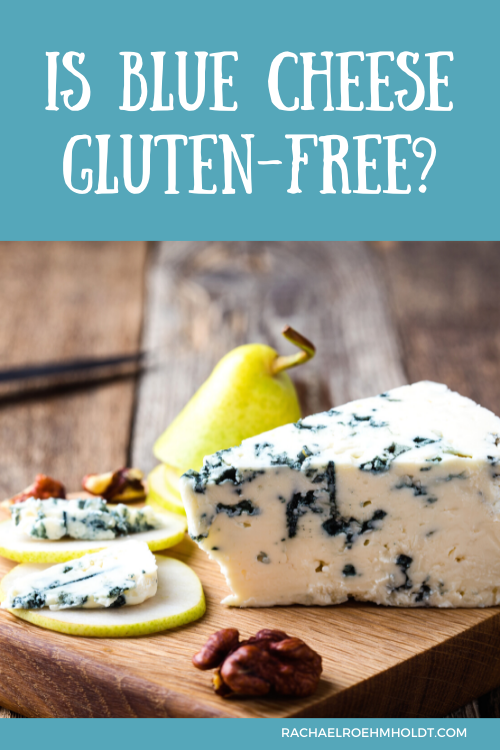 What is gluten?
Gluten is a protein found in most wheat products, and acts as the "glue" that helps to hold wheat, barley, kamut, spelt, farro, durum, bulgur, rye, and semolina together to maintain their shape.
You can find gluten in whole grains, but also in many processed foods as well. If you purchase wheat bread, there will be gluten in it, because wheat by nature has gluten.
Many processed foods have hidden gluten in them in the form of gluten or wheat derivatives. These are also in the form of flavorings, binders to keep ingredients together, or other additives.
Is blue cheese gluten-free?
Most cheese is gluten-free, but many people get confused about blue cheese. Blue cheese has mold spores that are added to the milk to create the blue veining in this kind of cheese.
The mold spores can come from different sources, but sometimes it's grown on rye or wheat bread, which gives many people cause to pause and wonder if this cheese really is gluten-free.
These days, most blue cheese mold spores aren't grown on bread. Roquefort cheese specifically does use mold that is grown on bread, however it is such a small amount that shows up in the cheese, that it's far less than 20ppm.
Of course, if you are Celiac, you may want to do further research and find a blue cheese you feel comfortable with eating or skip this cheese entirely if you're uncomfortable with this research.
According to Gluten Free Dietitian, "In my opinion, blue cheese is safe for persons with celiac disease to eat unless the label contains the words wheat, barley, rye, oats, or malt or the company states their product is not gluten free."
Read on: Is cheese gluten-free?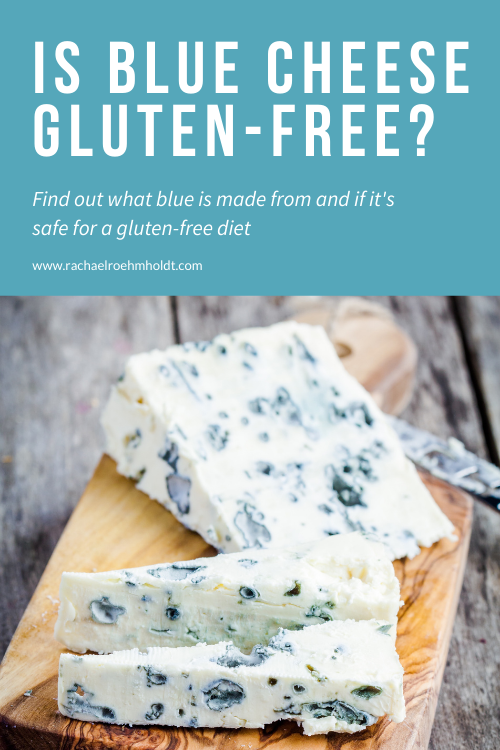 Is blue cheese dressing gluten-free?
Though blue cheese itself is likely gluten-free, a blue cheese dressing adds in more ingredients that complicates the answer.
Depending on the brand and the ingredients in the dressing, a blue cheese dressing may or may not be gluten-free. You'll want to review ingredients lists for any obvious names of gluten or wheat in bottled dressing before purchasing. A gluten-free label on blue cheese dressing will tell you there's less than 20ppm of gluten in that product.
A few options of gluten-free blue cheese dressing brands are: Ken's Steak House, Litehouse Dressing, Bolthouse Farms, and Marie's Dressing. All of these contain dairy ingredients, so if you also follow a dairy-free diet, you may want to choose a different type of dressing.
Read on: Gluten-free salad dressing types and brands
Read on: 75 Gluten and dairy-free salad recipes
If you've been wondering if blue cheese is safe for your gluten-free diet, I hope this post helped you understand where the concern comes from, as well as what we should look for in order to safely enjoy this food on a gluten-free diet.
If you loved this post, I hope that you'll share it with your friends on Facebook and pin it for future reference on Pinterest.
Love this post? You might also want to check out these!
Find out if your favorite foods and ingredients contain gluten with these posts!