Find out what Triscuits are, what they're made from, and if this brand of crackers is safe for folks on a gluten-free diet.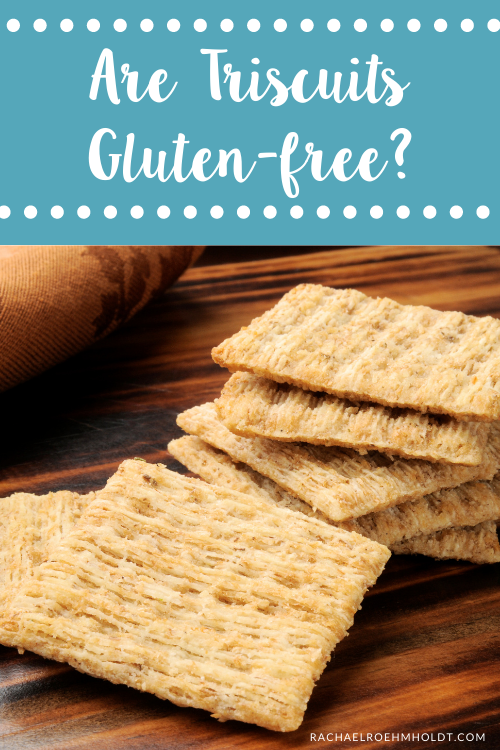 Note: I am a proud Amazon, Chomps, MunkPack, and Thrive Market affiliate and am happy to recommend their service and products to you. Please know that as an affiliate, I may receive a small commission on the products you purchase after clicking through my links. For more info, please see my disclosure policy here.
If you've ever been to any get-together with a cheese and cracker plate, you've probably run into Triscuits before. This name-brand cracker is hard to miss, because it has a signature square shape and waffle pattern on top.
Whether you're headed to a potluck and wondering what crackers to serve as an addition to your appetizer or your best friend who is celiac is coming over, you're probably wondering if Triscuits are safe for folks on a gluten-free diet.
In this post, we're going to talk about what Triscuits are, what different flavors and options are available, and what they're made from. We'll also talk about if most crackers are gluten-free, what the definition of gluten is, and of course answer the question "are Triscuits gluten-free?"
Finally, we'll wrap this post up with a short list of some gluten-free cracker brands for you to check out to help you make sure your snacking is gluten-free friendly.
What are Triscuits?
Triscuits are a brand of cracker that are known for their signature square shape with a waffle-like pattern. They're crunchy, salty, and great on their own or with cheese or dips.
Triscuits were introduced in 1903 by the Shredded Wheat Company, and Wikipedia says that they may get their name from the combination of words "electricity" and "biscuit."
Triscuits were the only food at the time which was made via being "baked by electricity." Who knows if that's true, but it's a fun bit of trivia either way.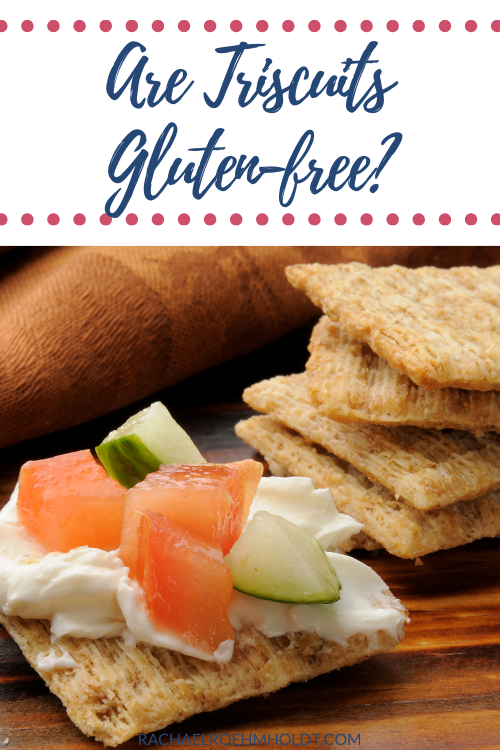 What flavors do Triscuits come in?
According to the Triscuits website, these are their current cracker varieties and flavors:
Triscuit Original
Triscuit Avocado, Cilantro & Lime
Triscuit Four Cheese & Herb
Triscuit Thin Crisps Romano Cheese & Honey
Triscuit Minis Smoked Gouda
Triscuit Balsamic Vinegar & Basil
Triscuit Cracked Pepper & Olive Oil
Triscuit Dill, Sea Salt & Olive Oil
Triscuit Smoked Gouda
Triscuit Hint of Sea Salt
Triscuit Roasted Garlic
Triscuit Fire Roasted Tomato & Olive Oil
Triscuit Rosemary & Olive Oil
Triscuit Thin Crisps Original
What are Triscuits made from?
Triscuits come in a variety of different flavors and options, but their original flavor contains three ingredients: whole grain wheat, canola oil, and sea salt.
Other flavors and varieties may have other ingredients. For example, the Rosemary & Olive Oil variety have these ingredients: whole grain wheat, canola oil, rice starch, salt, spices (includes rosemary and celery), onion powder, dried pea protein, extra virgin olive oil, natural flavor, sugar, leek powder.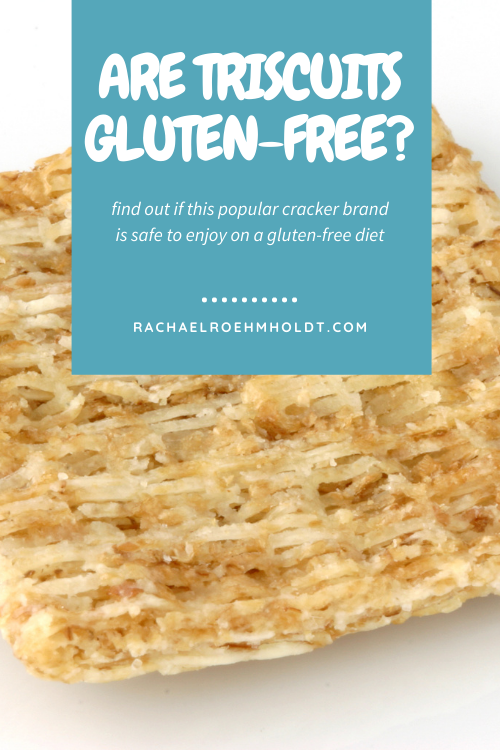 What is gluten?
Gluten is a protein found in most wheat products, and acts as the "glue" that helps to hold wheat, barley, kamut, spelt, farro, durum, bulgur, rye, and semolina together to maintain their shape.
You can find gluten in whole grains, but also in many processed foods as well. If you purchase wheat bread, there will be gluten in it, because wheat by nature has gluten.
Many processed foods have hidden gluten in them in the form of gluten or wheat derivatives. These are also in the form of flavorings, binders to keep ingredients together, or other additives.
Read on: What is Gluten in Food? The Basics of a Gluten-free Diet
Are crackers gluten-free?
Most crackers contain gluten, because they're made with wheat, wheat flour, or other flour that is derived from wheat ingredients.
A lot of the most popular crackers you'll find at grocery stores contain wheat and gluten, so it's always a good idea to review ingredients lists before buying any crackers.
You can also take this one step further and look for a gluten-free label on a package of crackers to help you feel safe knowing there's less than 20ppm of gluten in that product, so cross contamination isn't a concern in that product.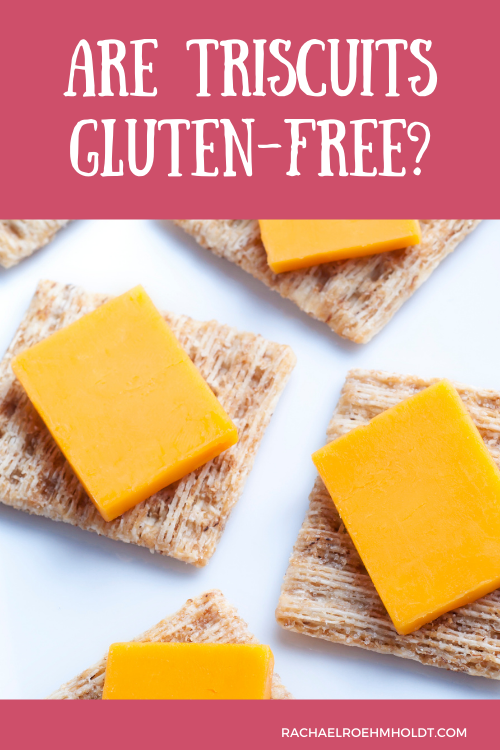 Are Triscuits gluten-free?
Triscuits are not gluten-free. This brand of crackers has a main ingredient of wheat, which contains gluten proteins.
All Triscuit crackers contain gluten, including their brown rice/sweet potato flavor, so this brand should be avoided on a gluten-free diet.
Gluten-free cracker brands
There are plenty of other gluten-free cracker brands available on the market that have a crunchy, salty taste and texture you might be looking for in a cracker.
I have a full gluten-free crackers roundup of a ton of brands and flavors that are available, but here are just a few that you might want to look into.
Absolutely Gluten-free
Back to Nature
Breton Gluten-free
Crunchmaster
Doctor in the Kitchen Flackers
Foods Alive
Mary's Gone Crackers
Nabisco Good Thins
Simple Mills Almond Flour Crackers
If you have been wondering if Triscuits are safe for a gluten-free diet, including their different flavors and varieties, I hope this information has helped you get the answers you've been looking for.
All Triscuits contain wheat and are not a good option for folks who are gluten-free. However, there are quite a few gluten-free cracker brands available to help you satisfy that cracker craving!
f you loved this post, I hope that you'll share it with your friends on Facebook and pin it for future reference on Pinterest.
Love this post? You might also want to check out these!
Find out if your favorite foods and ingredients contain gluten with these posts!