Find out if your favorite foods contain dairy in this roundup of posts, including eggs, mayo, cheese, butter, chocolate, and sour cream.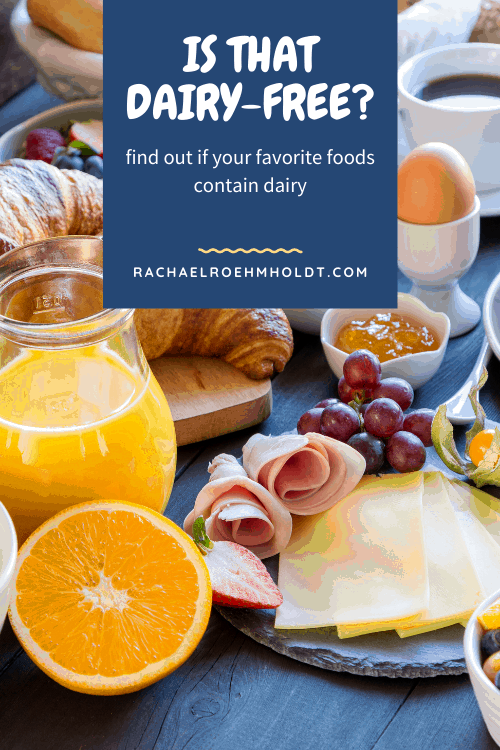 Note: I am a proud Amazon, Chomps, MunkPack, and Thrive Market affiliate and am happy to recommend their service and products to you. Please know that as an affiliate, I may receive a small commission on the products you purchase after clicking through my links. For more info, please see my disclosure policy here.
When I was first getting started with a dairy-free diet, it often felt like there wasn't much in the world that I could still eat. It seemed that dairy was hidden in just about everywhere and under so many different names.
There were so many of my favorite foods that I had to do research on to find out if they contained dairy. Even foods that seemed straightforward and no-brainers, like crackers, somehow had hidden dairy in them.
I've done so much research over the years to find specific products that are both gluten and dairy-free for my diet, and I've finally started documenting some of this research. I get asked all the time about certain foods and while it's pretty easy to answer these questions as they come in, I felt it was time to add them to my blog.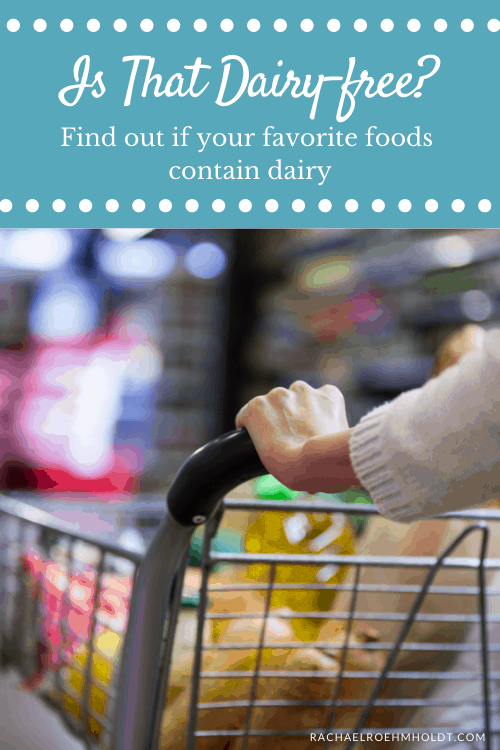 These are some of the most frequently asked questions around foods that people often think have dairy, as well as some that you might be surprised to learn about.
The easiest way to find out if a food contains dairy is to read the ingredients lists. This should give you all the information that you need, and many have "Contains" notes to tell you if the product contains milk.
It makes it easier to find the products you'll want to avoid if you find those "Contains: Milk" notes. It's also pretty straight forward to find hidden names of dairy, as long as you know what to look for.
One of my little secrets is that I carry around a copy of my GFDF Take Along Cards so that I always have a point of reference when I can sneak a peek at the ingredient list of a food.
>> Get your copy of the GFDF Take-Along Cards to make this easy on you.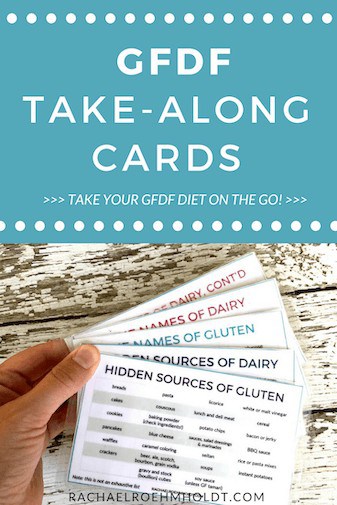 When you have access to the names of dairy, you can easily compare them to the ingredients lists of any product and determine if it's a good fit for you and your diet.
To make your life a little easier, here are some of the most commonly asked questions as they relate to dairy in food.
Is That Dairy-free? Dairy-free FAQ's
Find out if your favorite foods and ingredients contain dairy with these posts! Included in this post are ingredients many people get confused about or can't seem to figure out if they're dairy products or not.
Find out about eggs, mayo, dairy, butter, frozen yogurt, chocolate, whipped cream, sour cream, and alfredo sauce.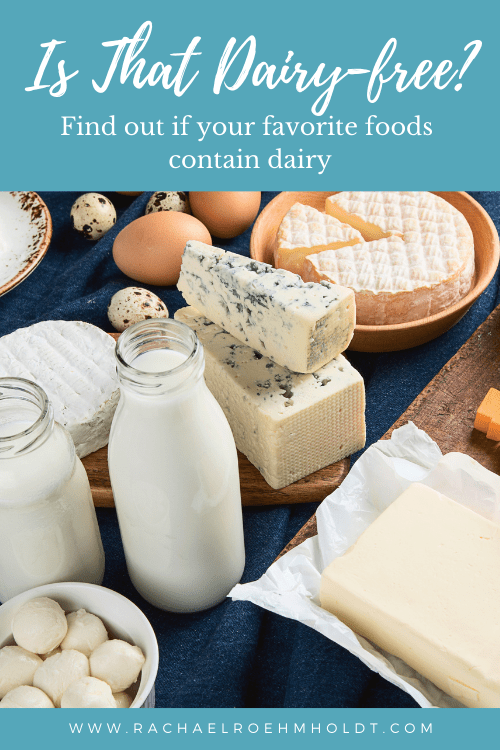 If you have questions about some of your favorite foods, be sure to leave them in the comments. I'm always adding new questions and answers to the blog!