Find out if Sprite is gluten-free, what it's made from, and which flavors are safe for a gluten-free diet.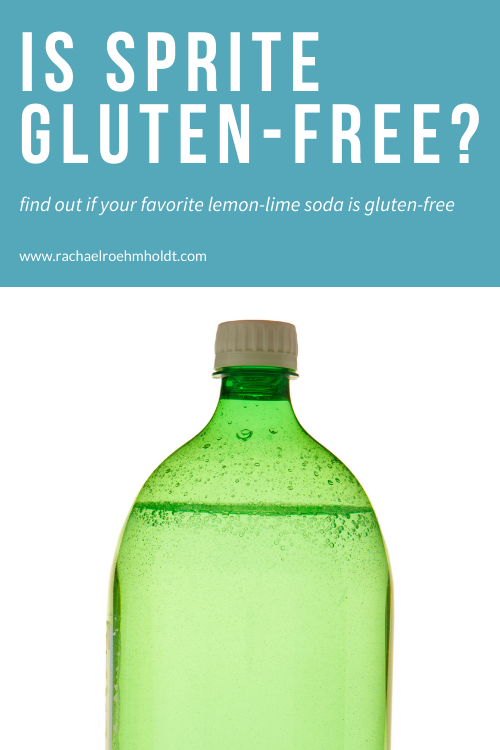 If you love soda and enjoy a sweet lemon-lime flavor, you've probably had a Sprite or two in your life. In fact, Sprite is likely one of the most popular carbonated drinks in the US. It seems to be just about everywhere you can find Coca-Cola products sold – at stores, restaurants, and even gas stations.
Whether you buy cans of Sprite for home, bottles of Sprite to serve at barbecues or add to a punch recipe, or like to get Sprite every time you grab takeout, this post is here to help you clarify your relationship with this type of soda.
If you follow a gluten-free diet and love to drink a Sprite once in a while, find out in this post what Sprite is, what flavors Sprite comes in, and if it's safe to enjoy on a gluten-free diet. This post will help you understand how Sprite – and other soda – fits into a gluten-free diet.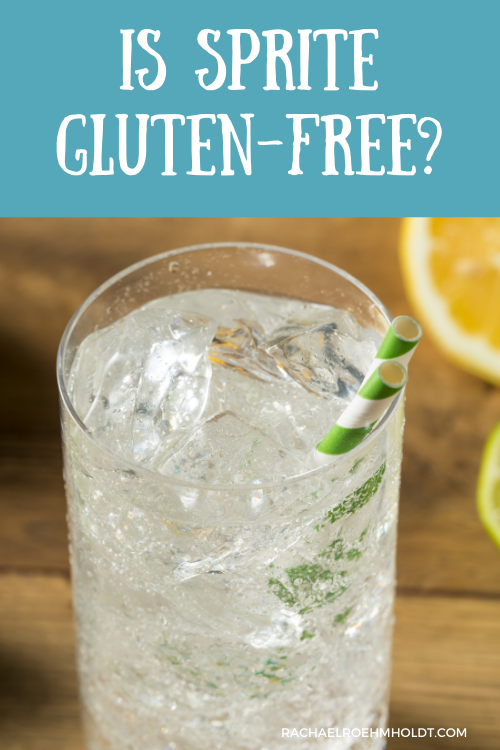 What is Sprite?
Sprite is a brand of soda that is lemon-lime in flavor and has no color. According to Wikipedia, it was first introduced in West Germany in 1959 under the name Fanta Klare Zitrone. Two years later, it was introduced in the US under the name Sprite.
Sprite is distributed by the Coca-Cola Company, the same manufacturer of Coca-Cola, Diet Coke, Fanta, vitaminwater, Powerade, and other popular beverages.
Sprite is available in most places where Coca-Cola products are sold. It can be bought in cans, bottles, or found in restaurants in a concentrated form where carbonated water is added to preserve the freshness of the drink and ensure carbonation isn't lost during transport.
Sprite and Sierra are two of the most popular lemon-lime brands of soda in the United States. It can be found at grocery stores, restaurants, vending machines, and even gas stations. In the United States, Sprite is made with high fructose corn syrup whereas in Mexico, sugar is used to sweeten the soda.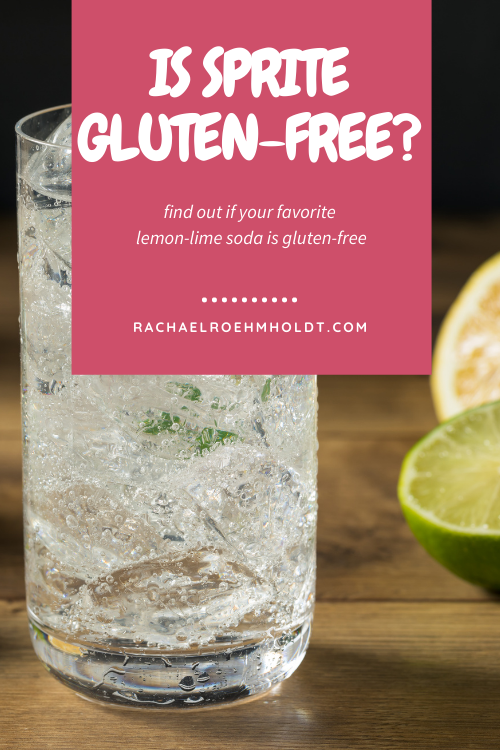 What flavors does Sprite come in?
Though the original Sprite is by far the most popular and easy to find at stores and restaurants, Sprite does offer a number of different flavors and varieties. Here is the current lineup of Sprite according to the brand's website.
Sprite
Sprite Zero Sugar
Sprite Ginger
Sprite Ginger Zero Sugar
Sprite Cherry
Sprite Cherry Zero Sugar
Sprite Lymonade
Sprite Tropical Mix
What is Sprite made from?
The ingredients in Sprite vary based on the flavor and variety you're choosing. Since the most popular variety of Sprite is their original flavor, let's go over the ingredients in this, as well as their Sprite Zero flavor.
Ingredients in Sprite
Carbonated water, high fructose corn syrup, citric acid, natural flavors, sodium citrate, sodium benzoate (to protect taste).
Ingredients in Sprite Zero
Carbonated water, citric acid, potassium citrate, natural flavors, potassium benzoate (to protect taste), aspartame, acesulfame potassium.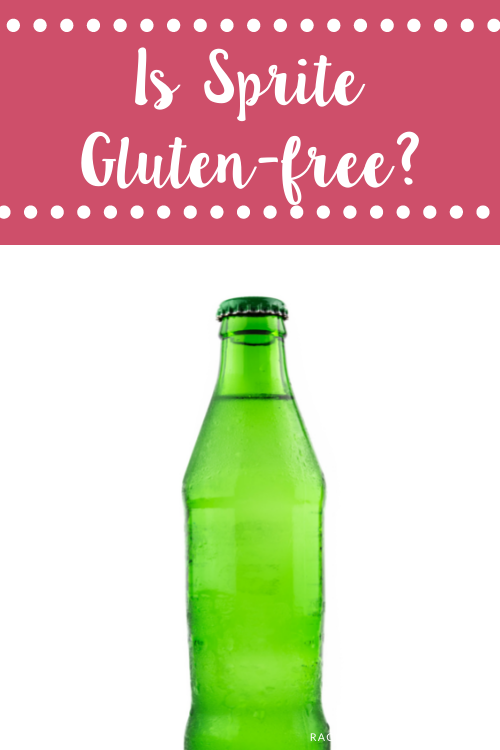 What is gluten?
Gluten is a protein found in most wheat products, and acts as the "glue" that helps to hold wheat, barley, kamut, spelt, farro, durum, bulgur, rye, and semolina together to maintain their shape.
Gluten is naturally occurring, and therefore is impossible to strip away from the grain. If a grain naturally has gluten in it, there's no way to make that food gluten-free.
Is soda gluten-free?
The most common brands and flavors of soda that you're likely to find in stores and restaurants in the United States (and North America as a whole) are gluten-free. This is because the ingredients that are added to soda and soft drinks do not contain any ingredients from gluten-containing grains.
As indicated by Healthline, generic or store-brand varieties of popular sodas could potentially contain gluten as they use a different set of ingredients than the major soda manufacturers like Coca-Cola, Pepsi, and Dr Pepper.
Read on: Is soda gluten-free?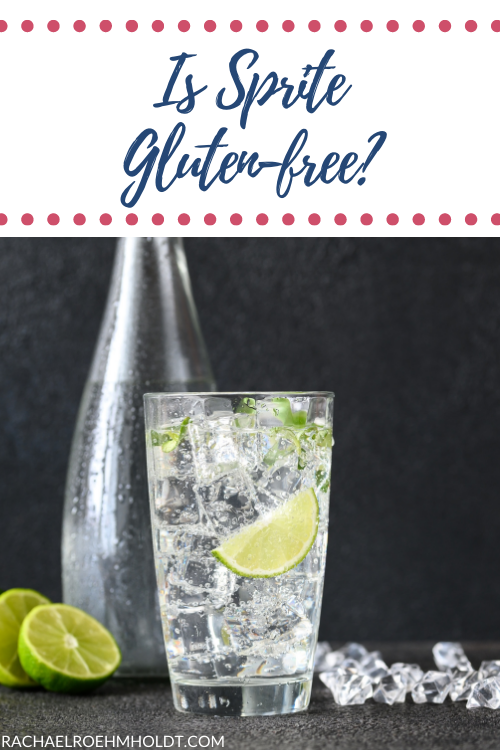 Is Sprite gluten-free?
There are no gluten ingredients in Sprite, and although the Coca-Cola brand doesn't make any official statements about gluten in their products, it is generally accepted as a gluten-free beverage among the gluten-free community.
You can safely enjoy Sprite on a gluten-free diet, including all their flavors and varieties.
Read on: Is Coke gluten-free?
Is Sprite Zero gluten-free?
Sprite Zero is considered gluten-free by the gluten-free community. The Coca-Cola brand doesn't make any statements regarding gluten in their products, but without other flavors of their soda containing gluten ingredients, we can feel pretty confident saying that this variety is also gluten-free.
If you enjoy Sprite, you can feel good knowing that this brand of soda is indeed safe for your gluten-free diet. As with any food or drink, it's always a good idea to review ingredients lists before purchasing.
If you loved this post, I hope that you'll share it with your friends on Facebook and pin it for future reference on Pinterest.
Love this post? You might also want to check out these!
Find out if your favorite foods and ingredients contain gluten with these posts!