Find out what bulgur is, what it's made from, and if it's safe for a gluten-free option. Plus get a few bulgur substitution ideas!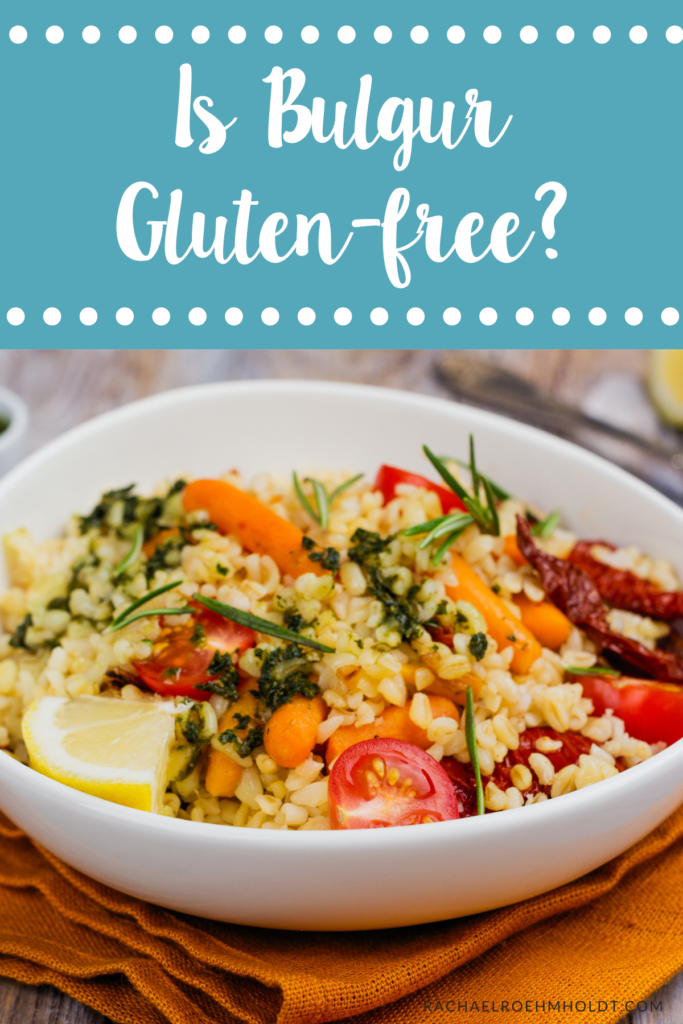 Note: I am a proud Amazon, Chomps, MunkPack, and Thrive Market affiliate and am happy to recommend their service and products to you. Please know that as an affiliate, I may receive a small commission on the products you purchase after clicking through my links. For more info, please see my disclosure policy here.
Have you come across a recipe with bulgur and wondered if you could incorporate this whole grain cereal into your gluten-free diet?
While many health and wellness experts promote this grain as a super healthy option, you know that any grains (and any ingredients at all!) require a thoughtful eye when you're trying to stay away from gluten for health reasons.
In this post, we're going to dig into this grain cereal and discuss what bulgur is and answer the question "is bulgur gluten-free?" to help you determine if this is an ingredient worth adding to your diet.
We'll also go over a few bulgur alternatives for you to try in recipes that may call for bulgur. Let's get to it!
What is bulgur?
Bulgur is a cereal that's made from wheat berries or durum wheat. Bulgur is parboiled whole wheat that has been ground into a cereal. It is used most commonly in West African and Mediterranean cuisines, but has become more popular in the U.S. with the rise of interest in more whole grain cooking.
Bulgur has a characteristic nutty flavor from the parboiling, and it comes in different grinds ranging from fine, medium, coarse, and extra course. Bulgur is often used as a substitute for other small grains, like couscous and quinoa.
Bulgur is often served as a side dish or can be incorporated into salads, breakfast dishes, chili, pilafs, or stews.
What is gluten?
Gluten is a protein found in most wheat products, and acts as the "glue" that helps to hold wheat, barley, kamut, spelt, farro, durum, bulgur, rye, and semolina together to maintain their shape.
Gluten is naturally occurring, and therefore is impossible to strip away from the grain. If a grain naturally has gluten in it, there's no way to make that food gluten-free.
Is bulgur gluten-free?
Bulgur is made from wheat, usually durum wheat, so it is not considered gluten-free or safe for a gluten-free diet. While this ingredient is considered healthy for many folks, if you have a gluten intolerance or have Celiac disease, you'll want to steer clear of this grain.
Read on: Which whole grains are gluten-free?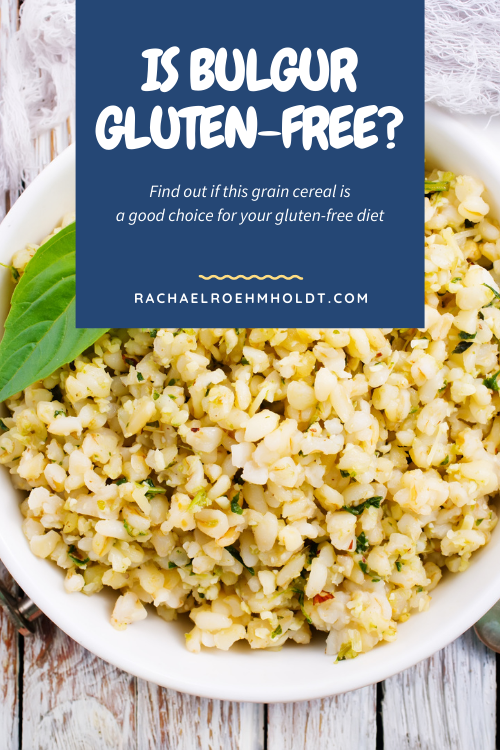 Bulgur substitutes
If you are a fan of bulgur and have just started following a gluten-free diet, you may be looking for a few alternatives to use in your cooking and favorite recipes. Here are a few alternatives you might consider using in place of bulgur:
Quinoa
Quinoa is naturally gluten-free and has a coarse texture like bulgur. It is versatile, so it can be used in most all the same ways you'd use bulgur. Try it in breakfast porridge, soups, salads, and even chili for some added bulk and protein.
Read on: Is quinoa gluten-free?
Rice
While rice isn't exactly the same as bulgur, the small shape and general texture can mimic what you'd look for in a dish with bulgur. To get a nutty flavor like bulgur, you can toast the rice and use a more nutty flavored rice, like brown or wild rice.
Read on: Is rice gluten-free?
If you've been wondering if you can enjoy bulgur on your gluten-free diet, I hope you got the information you've been looking for. Bulgur is not a good option for folks who are avoiding gluten, but there are other ingredients that are gluten-free that will work for most of your recipes, like quinoa or rice.
If you loved this post, I hope that you'll share it with your friends on Facebook and pin it for future reference on Pinterest.
Love this post? You might also want to check out these!
Find out if your favorite foods and ingredients contain gluten with these posts!