Find out what baklava is made of, what ingredients are used, and if your favorite layered dessert is safe for a gluten-free diet.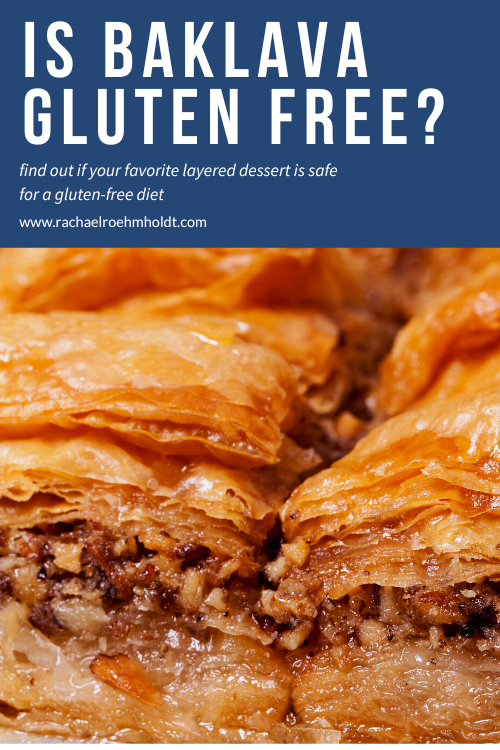 If you've found yourself at a restaurant or bakery and saw baklava on the menu, your mouth was probably watering at the idea of this light, flaky, and sweet dessert. It's the perfect ending to a meal and it's a classic pastry dish that many bakers learn to make when practicing their craft of making phyllo dough.
If you love buying baklava from a restaurant or bakery, or even have a family recipe that celebrates your culture with baklava, you may have wondered how this delicious dessert will fit in to your gluten-free diet.
In this post, find out what baklava is made from, what ingredients are used to give it it's quintessential flaky crust and sweet flavor, plus if this dessert is safe for a gluten-free diet. We'll also talk about some recipes to help you make sure your baklava is gluten-free next time you get a craving for this treat.
Ready to talk baklava? Let's dive in!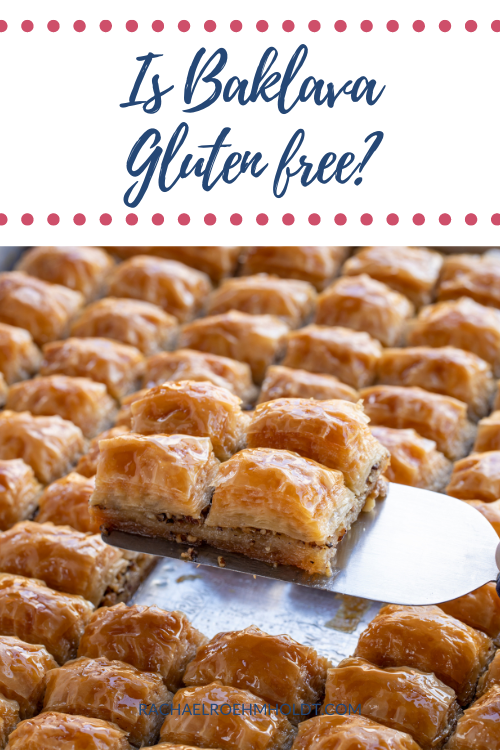 What is baklava?
Baklava is a traditional Greek or Turkish dessert. It's sweet from honey or sweet syrup and has a light texture from phyllo dough layered with chopped nuts, usually walnuts or pistachios. Other ingredients like butter and cinnamon are often added to add flavor and richness.
Baklava is a popular dessert in Greek cuisine and you can find it in many restaurants and bakeries as well. It's a dessert that's at its best when served warm or at room temperature.
What is baklava made from?
There are two most common styles of baklava: Greek and Turkish. It's a big generalization, but Greek baklava usually contains honey, walnuts, and cinnamon. Turkish baklava uses a sugar syrup, pistachios, spices, and lemon juice.
Both of these desserts are layered with phyllo dough, though some recipes call for rolling baklava.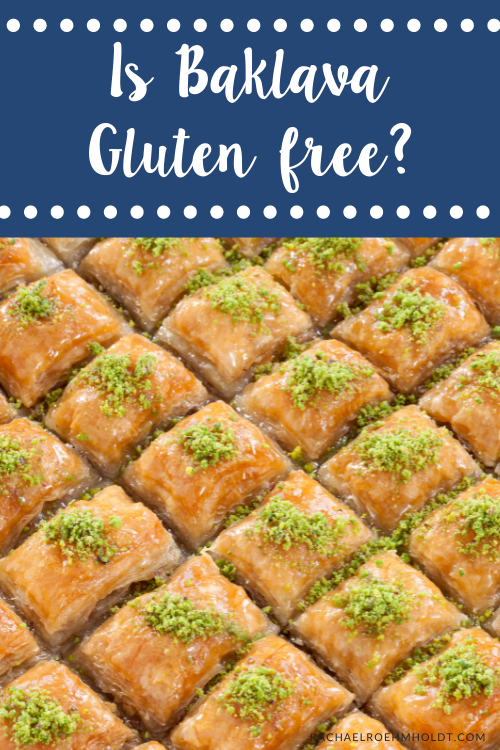 What is gluten?
Gluten is a protein found in most wheat products, and acts as the "glue" that helps to hold wheat, barley, kamut, spelt, farro, durum, bulgur, rye, and semolina together to maintain their shape.
Gluten is naturally occurring, and therefore is impossible to strip away from the grain. If a grain naturally has gluten in it, there's no way to make that food gluten-free.
Does baklava use phyllo dough?
Yes, phyllo dough is a common ingredient in baklava as it provides the layers in the dessert. Phyllo dough is also the top ingredient in the dish, so when you see baklava at restaurants or bakeries, you're likely to see the golden brown texture of baked phyllo dough on top.
Some baklava is rolled, and in these recipes phyllo dough is the outside layer of the dessert that's used to hold the sweet nut mixture inside before being cut into bite-sized rolls.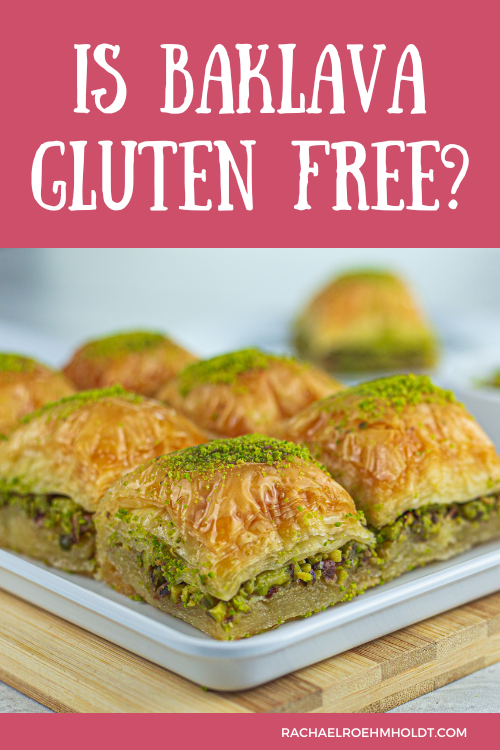 Is phyllo dough gluten-free?
Phyllo dough is traditionally not gluten-free or a good option for a gluten-free diet. That said, if you are craving your favorite baklava or other recipe that calls for phyllo dough, you can certainly try your hand at making your own at home.
If you've been wondering how to go gluten and dairy-free, you might want to check out my book The Gluten and Dairy-free Diet: A Beginner's Guide.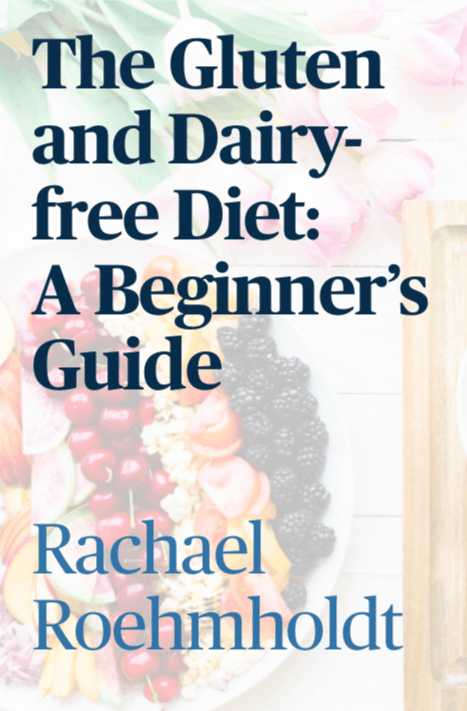 Is baklava gluten-free?
Most baklava is not gluten-free, as it is made using phyllo dough. This dough is mostly made using flour, an ingredient that contains gluten.
When looking to buy baklava from a bakery, restaurant, or a frozen option from the grocery store, you're most likely going to find gluten as an ingredient in these desserts.
In general, if you're following a gluten-free diet, baklava is a dessert that you'll likely want to avoid due to the phyllo dough that's used in most recipes.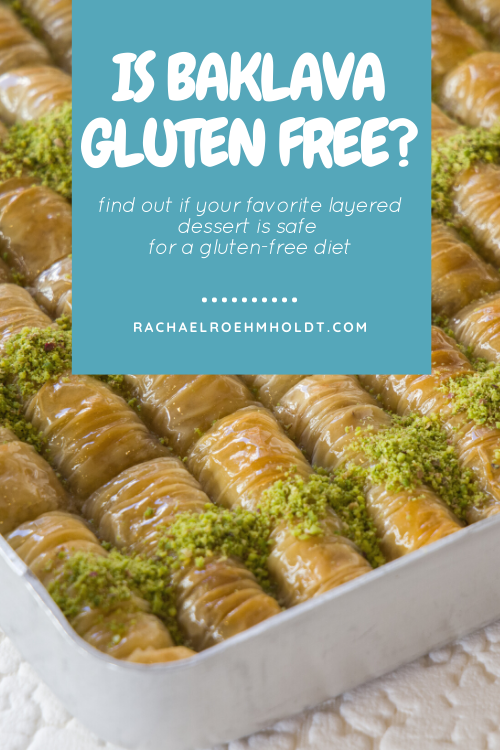 Can I make gluten-free baklava?
If you love baklava and can't live without this delicious dessert, you may consider making your own gluten-free version at home. There are a few recipes of gluten-free phyllo dough you might want to try your hand at making so you can create your own baklava.
Try one of these recipes for gluten-free phyllo dough if you're feeling in the mood for gluten-free baklava and have some time to make this dish from scratch.
With one of these recipes, I'd use one of the following baklava recipes to make your gluten-free version come to life:
If you love baklava, it's important to know that if you're following a gluten-free diet that your best option is to make your own homemade gluten-free baklava at home with a gluten-free phyllo dough. It won't be quick and easy, but it will be so worth the end results!
f you loved this post, I hope that you'll share it with your friends on Facebook and pin it for future reference on Pinterest.
Love this post? You might also like to check out these!
Find out if your favorite foods and ingredients contain gluten with these posts!