Find out if Milky Way candy bars are gluten-free, dairy-free, and vegan. Plus find out a few gluten-free Milky Way alternatives to shop for.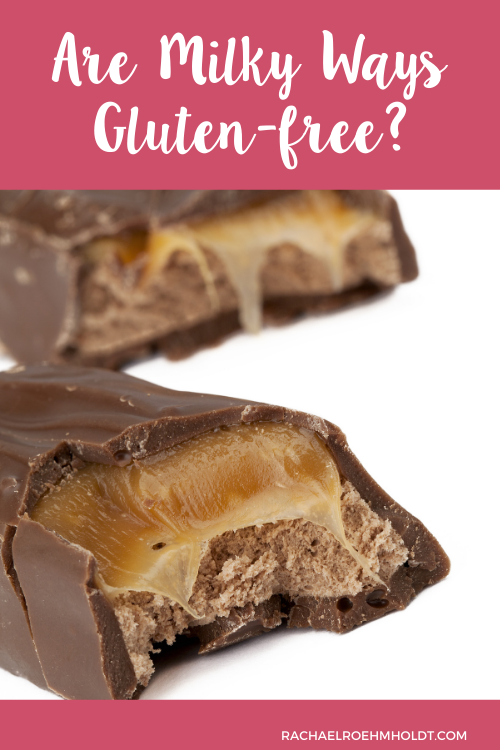 Note: I am a proud Amazon, Chomps, MunkPack, and Thrive Market affiliate and am happy to recommend their service and products to you. Please know that as an affiliate, I may receive a small commission on the products you purchase after clicking through my links. For more info, please see my disclosure policy here.
If you love chocolate and caramel and candy, you're probably no stranger to Milky Way candy bars. These popular chocolate bars can be found at most grocery stores, convenience stores, and just about anywhere else you might stop for a snack.
My son always tends to get a ton of these mini candy bars in his Halloween bucket every year, so we're no stranger to this candy in my house either.
But if you follow a gluten-free diet (or have any other food restrictions), you know you need to be aware of every single food that comes into your body.
It's important to check ingredients lists before eating anything or talking with someone who makes food for you, so there's no potential for you to get sick.
In this post, we're going to dive into the topic of Milky Ways and talk about what the ingredients in this candy bar are. We're going to answer the question "Are Milky Ways gluten-free?" as well as talk about how they fit into a dairy-free or vegan diet.
Finally, we'll wrap up this post with some alternatives to Milky Way and give you some options for your gluten and dairy-free diet.
Who owns the Milky Way brand?
Milky Way is manufactured by the Mars Wrigley Company, the makers of a number of other popular candy bar brands in the US.
In addition to Milky Way, you might be familiar with a number of other candy bars by this company, like M&M's, 3 Muskateers, and Twix. They also make Dove, Mars bars, and are known for their gum as well.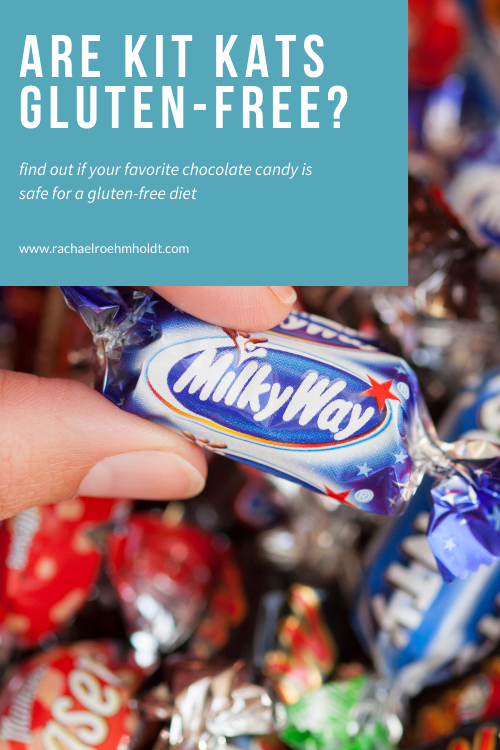 Ingredients of Milky Ways
These are the ingredients you'll find on the back of a Milky Way candy bar:
Milk chocolate (sugar, cocoa butter, skim milk, chocolate, lactose, milkfat, soy lecithin, artificial flavor), corn syrup, sugar, partially hydrogenated soybean oil, skim milk, less than 2%- milk fat, cocoa powder processed with alkali, malted barley, lactose, salt, egg whites, artificial flavor.
Read on: Is corn syrup gluten-free?
Read on: Is soy lecithin gluten-free?
What is gluten?
Gluten is a protein found in most wheat products, and acts as the "glue" that helps to hold wheat, barley, kamut, spelt, farro, durum, bulgur, rye, and semolina together to maintain their shape.
Gluten is naturally occurring, and therefore is impossible to strip away from the grain. If a grain naturally has gluten in it, there's no way to make that food gluten-free.
Gluten can be found in candy as one of the main ingredients as malted barley, wheat flour or wheat starch. You can also find it in flavorings, thickeners, or binders.
Read on: What is gluten? The basics of a gluten-free diet
Are Milky Ways gluten-free?
The original Milky Way candy bars contain gluten from the malted barley. This is a candy bar that you'll want to stay away from on a gluten-free diet and find another type of Milky Way bar to enjoy instead.
Both the Milky Way Midnight bar and the Milky Way Caramel bar contain no gluten ingredients, making these a relatively safe option for folks on a gluten-free diet.
However, they don't have a gluten-free label on them, so the possibility of cross contamination with gluten during manufacturing is possible, especially since the company also manufactures candy bars with gluten, likely on the same machines.
Read on: Is caramel gluten-free?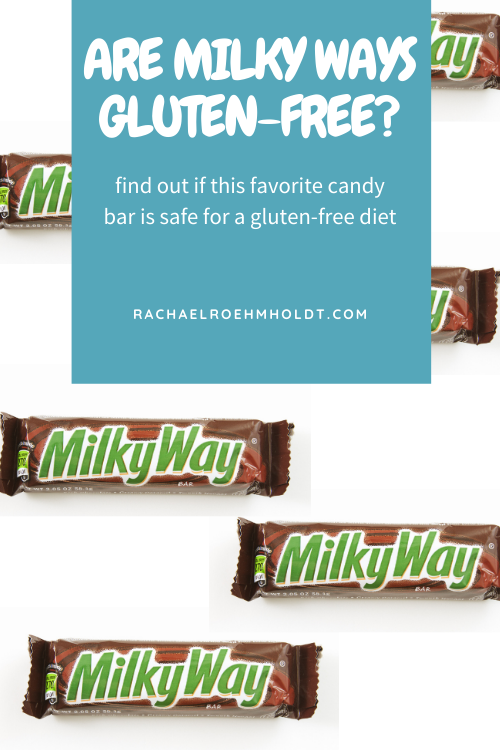 Are Milky Ways dairy-free?
Milky Ways are not dairy-free as they contain milk chocolate, skim milk, milk fat, and lactose. Try another brand or type of candy bar if you're following a dairy-free diet.
Are Milky Ways vegan?
Milky Way chocolate bars aren't vegan, because they use dairy products. If you're following a vegan diet, choose a chocolate bar without any milk. You'll have the best luck finding options that are in the "dark chocolate" category of chocolate.
What Milky Way products are gluten-free?
Both the Milky Way Simply Caramel and Milky Way Midnight candy bars contain no gluten ingredients. These both contain dairy ingredients.
You can look for these options if you're only following a gluten-free diet at your local grocery store, but be aware that there is a potential for cross contamination during the manufacturing process. Depending on your level of sensitivity to gluten, these might still be candy bars you'll want to skip.
Gluten-free Milky Way alternative
If you love Milky Way candy bars and are super sad to see that these aren't a good choice for you and your gluten (or dairy) free diet, then make another choice with this brand I was able to find that's gluten-free.
The Twilight Candy Bar by Go Max Go is said to taste just like a Milky way and is both vegan and gluten-free. The company does make a note that it isn't for someone who has a milk allergy though.
Even though there are no dairy ingredients, it looks like it's made on shared equipment with them. It's a great choice for a dairy-free diet, but not for folks with a dairy allergy.
You can get a package of Go Max Go candy bars in a variety of flavors and styles on Amazon.
If you love Milky Way candy bars, I hope this post has helped you make an informed decision about whether or not to enjoy these on your gluten-free diet.
Most Milky Way products are gluten-free, but not their original flavor. If you follow a dairy-free diet, this will be a candy you'll want to skip.
If you loved this post, I hope that you'll share it with your friends on Facebook and pin it for future reference on Pinterest.
Love this post? You might also want to check out these!
Find out if your favorite foods and ingredients contain gluten with these posts!