Is corn syrup gluten-free? Find out if corn syrup contains gluten and if high fructose corn syrup is safe for those on a gluten-free diet.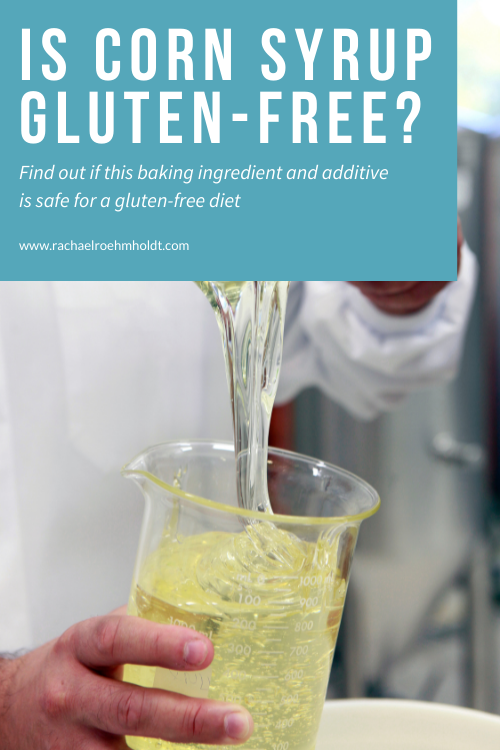 Note: I am a proud Amazon, Chomps, MunkPack, and Thrive Market affiliate and am happy to recommend their service and products to you. Please know that as an affiliate, I may receive a small commission on the products you purchase after clicking through my links. For more info, please see my disclosure policy here.
If you buy anything premade from the store, you're likely no stranger to corn syrup or high fructose corn syrup. It's in just about everything from drinks to desserts, snack foods to seasonings.
Corn syrup is used in many foods that are processed, because it's a low-cost way to sweeten foods and another way for big food companies to use all the parts of corn that is so heavily ingrained in our food systems.
Some homemade recipes even call for corn syrup, because of its highly sweet taste and clear color and smooth texture. Pecan pie is famous for using Karo light corn syrup to sweeten up this dessert.
If you've been wondering how corn syrup fits into a gluten-free diet, I hope this post helps you get the answers you're looking for. Find out in this post what corn syrup is, what it's made from, and if it's gluten-free.
What is corn syrup?
Corn syrup is a processed syrup that's derived from corn. You can find it most commonly in packaged foods as high fructose corn syrup or corn syrup.
It has a light yellow color and is used to sweeten foods. It's often used in many processed snack foods, like cookies, candy, and other treats you can buy from the store.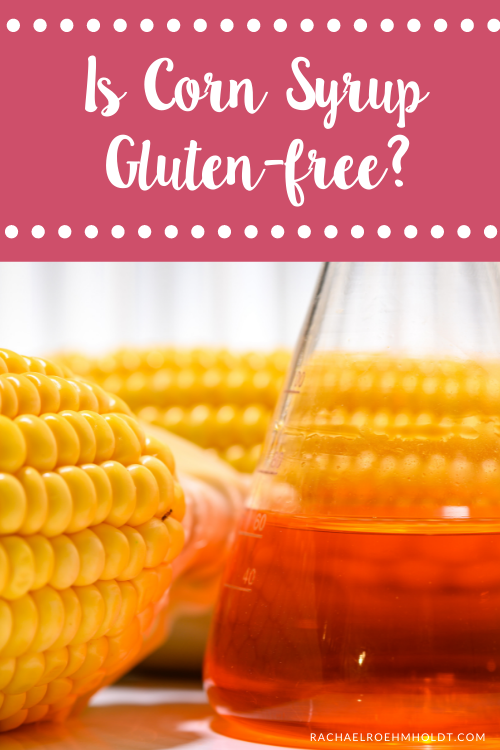 What is corn syrup made from?
Corn syrup is made from corn, meaning it is naturally gluten-free.
It's important to check ingredient lists for any hidden ingredients in a product for wheat or other gluten names even if you think a product might be gluten-free.
What is gluten?
Gluten is a protein found in most wheat products, and acts as the "glue" that helps to hold wheat, barley, kamut, spelt, farro, durum, bulgur, rye, and semolina together to maintain their shape.
Gluten is naturally occurring, and therefore is impossible to strip away from the grain. If a grain naturally has gluten in it, there's no way to make that food gluten-free.
Is corn gluten-free?
While many whole grains contain gluten, corn does not. In its natural form straight from the cob, it is always gluten-free.
You'll want to be careful with products that are derived from corn, however. Sometimes corn is processed on the same lines as grains containing gluten. Your best option is to review ingredients lists and look for gluten-free labels for any foods that are highly processed.
Read on: Is corn gluten-free?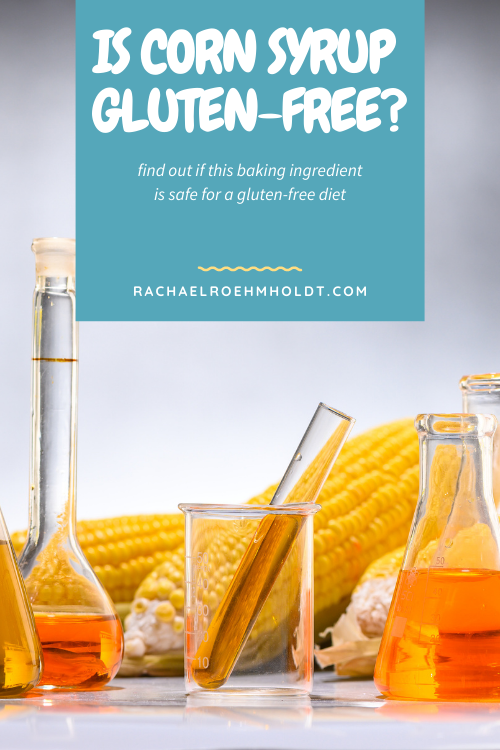 Is corn syrup gluten-free?
Corn syrup is derived from corn, making this ingredient gluten-free. Most brands of corn syrup will be safe for a gluten-free diet, but it doesn't hurt to review ingredients lists.
Manufacturers are required to share their ingredients with consumers, so do a thorough check of ingredients before purchasing any corn syrup product. In a processed food option from the grocery store, still check the ingredients and if you're concerned, look for a gluten-free label on that item.
Some folks who can't tolerate gluten or are allergic to this ingredient cannot eat corn for similar reasons. If this is true for you, avoid any foods that contain high fructose corn syrup in addition to corn in your diet.
Is high fructose corn syrup gluten-free?
High fructose corn syrup is made from corn, a naturally gluten-free ingredient. Foods with high fructose corn syrup as an ingredient are generally considered safe among the gluten-free community.
You can find high fructose corn syrup in so many different foods used as a sweetener, like drinks, snack foods, desserts, and even savory foods. While high fructose corn syrup isn't exactly a health food, it won't give you problems from gluten.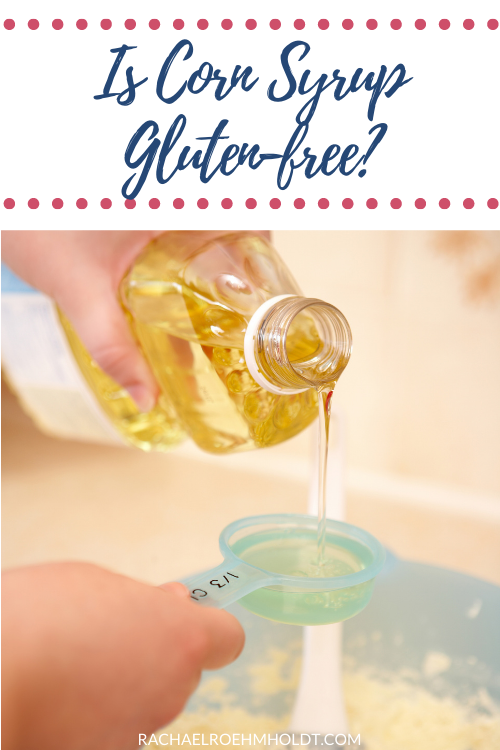 Is Karo corn syrup gluten-free?
Karo is a popular brand of corn syrup in the United States. According to their website, their light corn syrup is considered gluten-free and safe for a gluten-free diet. In fact, all Karo's products are considered gluten-free by the company.
You can safely use Karo syrup in your favorite pecan pie recipes this holiday season!
If you've been wondering if you can use corn syrup in your baking or enjoy packaged foods from the store that contain high fructose corn syrup, know that this is generally a safe option for folks on a gluten-free diet.
Though it's not the healthiest choice of sweeteners, it's not going to derail your gluten-free diet and give you a terrible stomach ache or give you other symptoms you might get from eating gluten.
If you loved this post, I hope that you'll share it with your friends on Facebook and pin it for future reference on Pinterest.
Love this post? You might also want to check out these!
Find out if your favorite foods and ingredients contain gluten with these posts!