Find out if torula yeast is gluten-free, what it is made from, and if it's safe to enjoy as an ingredient on a gluten-free diet.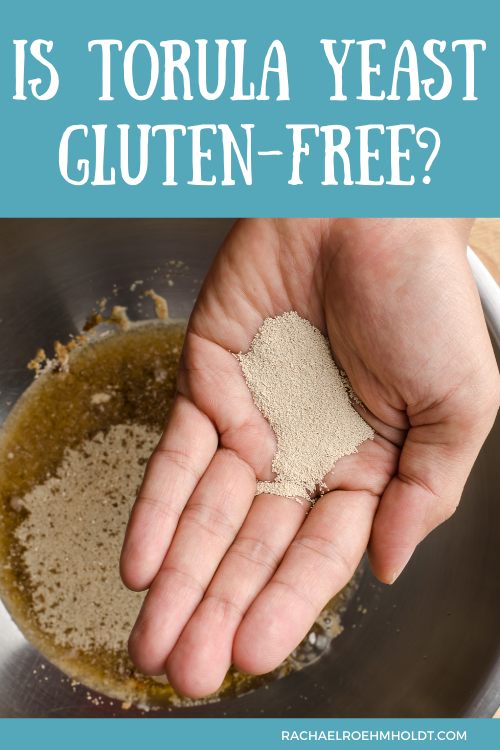 Note: I am a proud Amazon, Chomps, MunkPack, and Thrive Market affiliate and am happy to recommend their service and products to you. Please know that as an affiliate, I may receive a small commission on the products you purchase after clicking through my links. For more info, please see my disclosure policy here.
Have you heard of torula yeast? I hadn't either until scouring the ingredients lists of packaged foods at my grocery store looking for options I could buy that fit in with my gluten-free diet.
I had to do some research to find out what this ingredient is, what it's used for, and why it would be in so many different foods at the store.
In this post, we'll talk about what torula yeast is, what it tastes like, is used for, and learn a little something about what it's made from. Of course, we'll also answer the question "is torula yeast gluten-free?" and find out if foods you find this ingredient with can be enjoyed safely on a gluten-free diet.
What is torula yeast?
Torula yeast is a type of yeast that is used to give a smoky or umami flavor to many packaged foods. It's found in both human and pet foods. This type of yeast isn't used like active dry yeast where you'd use it to raise bread or other baked goods.
Instead torula yeast is considered a "deactivated yeast" because it has been heated to the point of not being able to multiply any longer.
What is torula yeast used for?
With its smoky, umami flavor, torula yeast is used to add flavor to many packaged foods. Like other yeasts, it has protein but also adds lots of flavor to whatever it is mixed into.
You can find torula yeast in premade and packaged mixes for salad dressing, gravy, sauces, soup, rice mixes, and vegetarian or vegan protein options.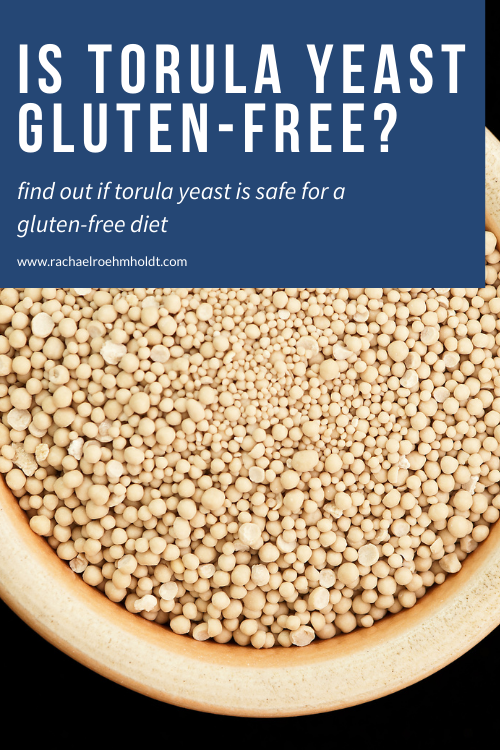 What is torula yeast made from?
According to The Spruce Eats, torula yeast grows on waste sulfite liquid from wood pulp during the process of turning wood into paper.
What is gluten?
Gluten is a protein found in most wheat products, and acts as the "glue" that helps to hold wheat, barley, kamut, spelt, farro, durum, bulgur, rye, and semolina together to maintain their shape.
Gluten is naturally occurring, and therefore is impossible to strip away from the grain. If a grain naturally has gluten in it, there's no way to make that food gluten-free.
Is torula yeast gluten-free?
Torula yeast is not made from a gluten-containing grain, therefore it is gluten-free and safe to use and eat on a gluten-free diet.
Torula yeast is considered gluten-free and you can feel fine about eating foods that contain this ingredient while steering clear of gluten. If you come across packaged foods with torula yeast, be sure to check that other ingredients in the list don't contain gluten.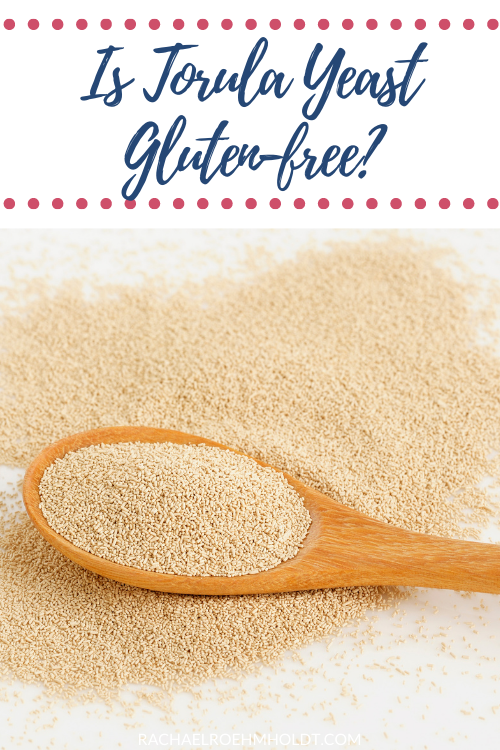 Are other types of yeast gluten-free?
Many types of yeast are considered to be gluten-free, like active dry yeast, instant yeast, and nutritional yeast. Some types of yeast are not considered gluten-free, because they are derived from barley, like yeast extract, brewer's yeast, and autolyzed yeast extract.
Read on: Is yeast gluten-free?
Read on: Is yeast extract gluten-free?
Read on: Is nutritional yeast gluten-free?
If you've been curious about torula yeast when you've been looking for some packaged food options for your gluten-free diet, I hope this information has been useful for you. Torula yeast is considered gluten-free, so you can feel okay with this ingredient being in the foods you choose from the store.
f you loved this post, I hope that you'll share it with your friends on Facebook and pin it for future reference on Pinterest.
Love this post? You might also want to check out these!
Find out if your favorite foods and ingredients contain gluten with these posts!