Find out if Manwich, the popular Sloppy Joe sauce, is safe for a gluten-free diet as well as what it's made of, and what other gluten-free sloppy joe mixes are available.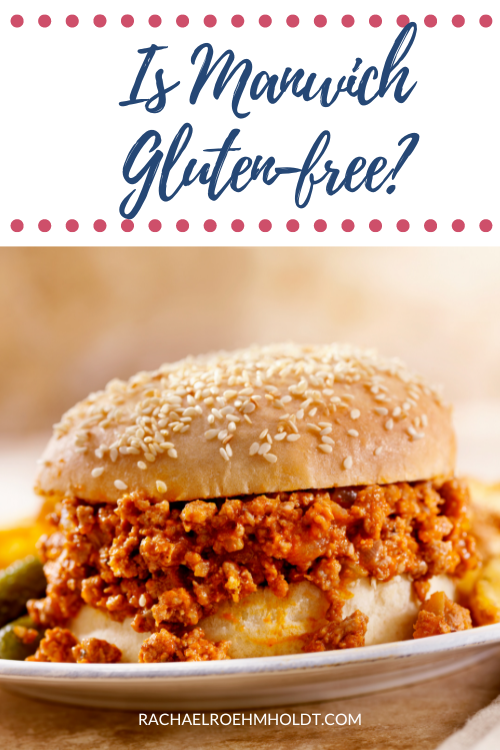 Note: I am a proud Amazon, Chomps, MunkPack, and Thrive Market affiliate and am happy to recommend their service and products to you. Please know that as an affiliate, I may receive a small commission on the products you purchase after clicking through my links. For more info, please see my disclosure policy here.
Does your family love Sloppy Joe sandwiches for dinners? If so, you've probably heard of Manwich before. This popular canned sauce is used to make a package of ground beef and a stack of hamburger buns into a main dish perfect for the family.
But if you're getting started with a gluten-free diet or are making some small simple tweaks to what you're making for dinners lately for your family members who are gluten-free, you might have wondered if this sauce option is going to continue to be a good option for you.
In this post, we're going to talk about what Manwich is, what the ingredients are in this popular sauce, as well as answer the big question "is Manwich gluten-free?"
We'll wrap this post up with a few other brands and other Sloppy Joe mixes and sauces you might consider buying that will work for your gluten-free diet.
Ready to dive in? Let's get started!
What is Manwich?
Manwich is a brand of sauce that's used in making the ever-popular dish of Sloppy Joes. It's considered a convenience food that helps to simplify making this dish at home by allowing you to buy the sauce already pre-made.
To make Sloppy Joes, you'd add this Manwich sauce to a skillet with cooked ground beef to heat and cook through. Once it's warmed through, you can serve this meat and sauce mixture on buns or bread to make Sloppy Joes.
You can find Manwich in a few varieties. In addition to their Original recipe, they also have Bourbon BBQ, Bold, and Thick & Chunky.
Read on: 21 gluten and dairy-free game day appetizers and mains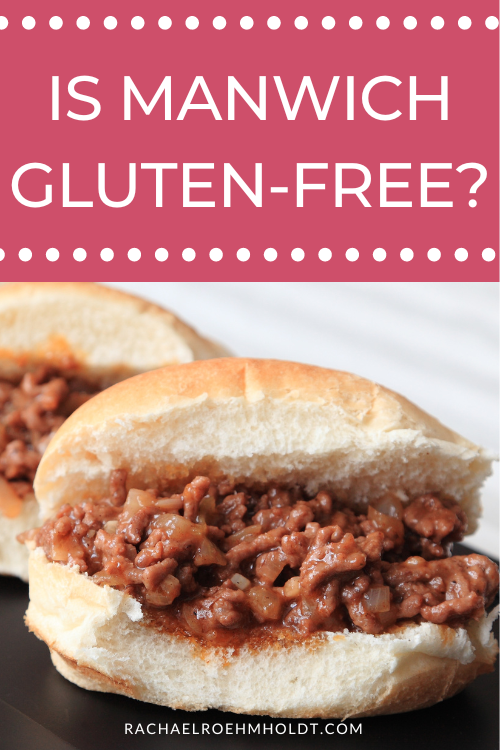 Manwich ingredients
According to the Manwich website, these are the ingredients in Manwich original:
Tomato puree (water, tomato paste), high fructose corn syrup, distilled vinegar, corn syrup, less than 2% of: salt, sugar, carrot fiber, dried green and red bell peppers, chili pepper, guar gum, spices, xanthan gum, dried garlic, natural flavors, and citric acid.
What is gluten?
Gluten is a protein found in most wheat products, and acts as the "glue" that helps to hold wheat, barley, kamut, spelt, farro, durum, bulgur, rye, and semolina together to maintain their shape. You can create a malt from any of these grains.
Gluten is naturally occurring, and therefore is impossible to strip away from the grain. If a grain naturally has gluten in it, there's no way to make that food gluten-free.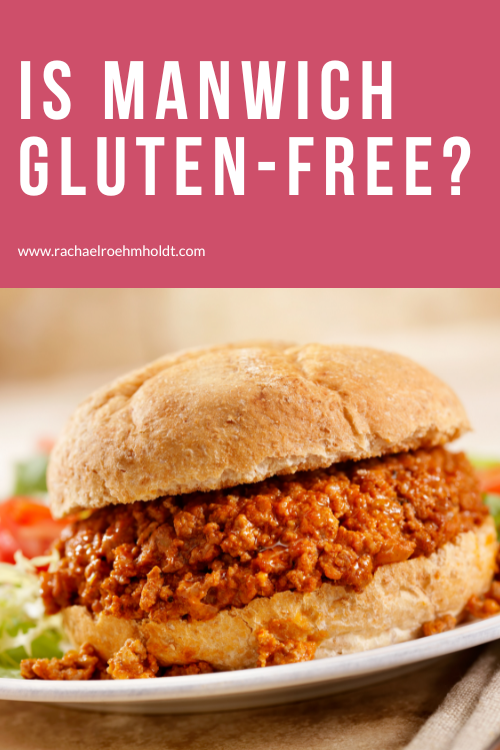 Is Manwich gluten-free?
There are no gluten-containing ingredients in Manwich products. That said, they also don't have a gluten-free label on their packaging.
This means there's still a chance of cross contamination in this product during manufacturing. It could also mean that the brand simply doesn't test their products for gluten.
Either way, use your best judgment on whether or not you'll purchase this product to enjoy in your gluten-free diet based on what you know about how your body tolerates gluten.
Is Manwich dairy-free?
Manwich products do not contain any dairy ingredients, making them safe for folks who follow a dairy-free diet.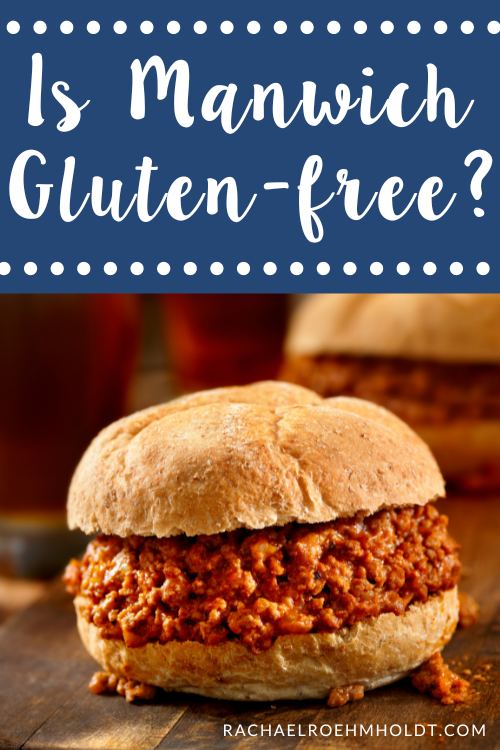 Brands of Gluten-free Sloppy Joe Mixes and Sauces
Though Manwich contains no gluten ingredients, you might feel more comfortable buying a Sloppy Joe sauce that offers a gluten-free label on the packaging. This labeling will ensure that the manufacturer has tested their products and they confirm that there is less than 20ppm of gluten in that product.
These are the brands and products you'll want to keep your eyes out for when shopping for a gluten-free Sloppy Joe sauce or mix.
Dei Fratelli
McCormick Sloppy Joe Mix
Mom's Place Sloppy Joe Seasoning Mix (certified gluten free)
Red Fork Sloppy Joe Skillet Sauce
Simply Organic Sloppy Joe Mix
Spicekick Sloppy Joe Seasoning
Stonewall Kitchen Sloppy Joe Sauce
If you've been wondering if Manwich is a safe option for you on your gluten-free diet, know that while this brand isn't considered gluten-free by the manufacturer itself, that there are no gluten-containing ingredients either.
There are other brands that do have gluten-free labels that will be a great substitute if you're looking for that extra level of comfort in knowing that what you're eating is safe for you and your gluten-free diet.
If you loved this post, I hope that you'll share it with your friends on Facebook and pin it for future reference on Pinterest.
Love this post? You might also want to check out these!
Find out if your favorite foods and ingredients contain gluten with these posts!