Find out if hoisin sauce is safe for a gluten-free diet, what it's made of, and specific brands to shop for if you're making your own stir-fry sauce at home.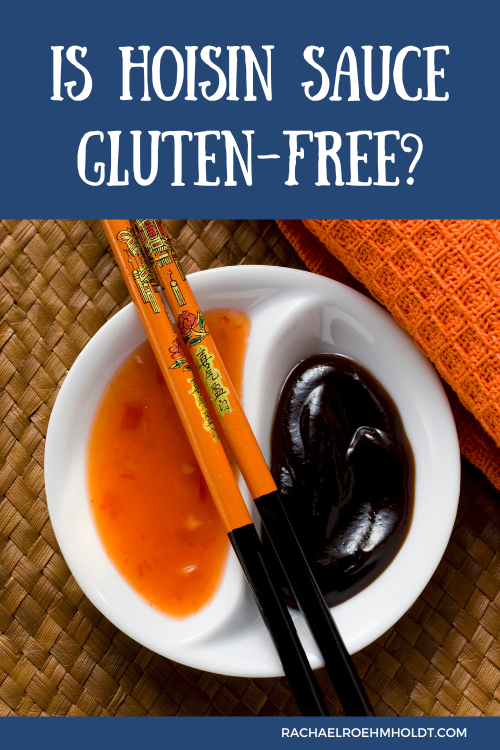 Note: I am a proud Amazon, Chomps, MunkPack, and Thrive Market affiliate and am happy to recommend their service and products to you. Please know that as an affiliate, I may receive a small commission on the products you purchase after clicking through my links. For more info, please see my disclosure policy here.
If you've been to a Chinese restaurant in your lifetime, there's no doubt you've had hoisin sauce in one dish or another that you've tried.
This popular sauce is so full of flavor that it's perfect to enjoy on its own but great in other sauces and dishes as well. So if you've seen a recipe that's called for hoisin sauce and wondered if this is an ingredient you can enjoy on a gluten-free diet you're in the right place.
In this post, we're going to talk all about hoisin sauce. We'll find out what it is, what it's made from, and what its used for. We'll also get to the nitty gritty of why you're here – to answer the question "Is hoisin sauce gluten-free?"
While the answer might surprise you, you'll love to know what your options are for this condiment and sauce on your gluten-free diet. Keep on reading for all the details on hoisin sauce!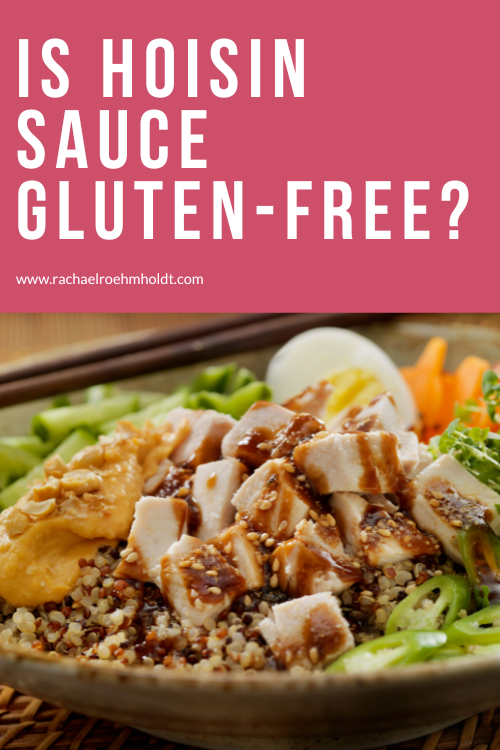 What is hoisin sauce?
Hoisin sauce is a sauce used as an ingredient in many Asian dishes, including adding to sauces for noodles or vegetables for stir-fries or marinades.
Another place you might find hoisin sauce is in dipping sauces for sushi.
Read on: Is sushi gluten-free?
What is hoisin sauce made from?
According to FoodNetwork.com, hoisin sauce is made with sugar, water, soybeans, salt, sweet potato, sesame seeds, cornstarch, garlic, wheat flour, chili pepper, and spices.
With all these ingredients combined, the resulting sauce is sweet and savory, making it a great option for adding to other sauces and dishes as well as being delicious on its own as a dipping sauce.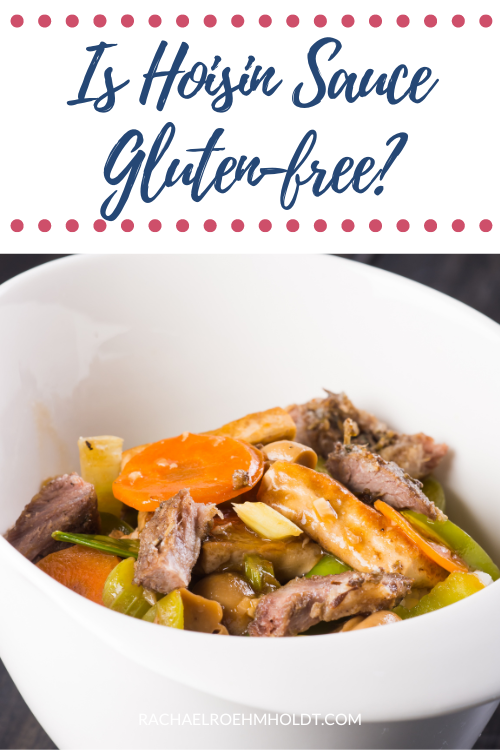 What is hoisin sauce used for?
Hoisin sauce is used for flavoring meat dishes, stir-fries, noodles, marinades, and as a dipping sauce. Though you can find hoisin sauce used in a variety of Asian cuisine dishes, it originated as a Cantonese creation.
You'll find hoisin sauce used mainly in Chinese dishes at restaurants in the US, you might also find other cuisines borrow this ingredient to make the most of its sweet and savory profile.
Read on: Gluten-free Chinese food
What is gluten?
Gluten is a protein found in most wheat products, and acts as the "glue" that helps to hold wheat, barley, kamut, spelt, farro, durum, bulgur, rye, and semolina together to maintain their shape.
You can find gluten in whole grains, but also in many processed foods as well. If you purchase wheat bread, there will be gluten in it, because wheat by nature has gluten.
Many processed foods have hidden gluten in them in the form of gluten or wheat derivatives. These are also in the form of flavorings, binders to keep ingredients together, or other additives.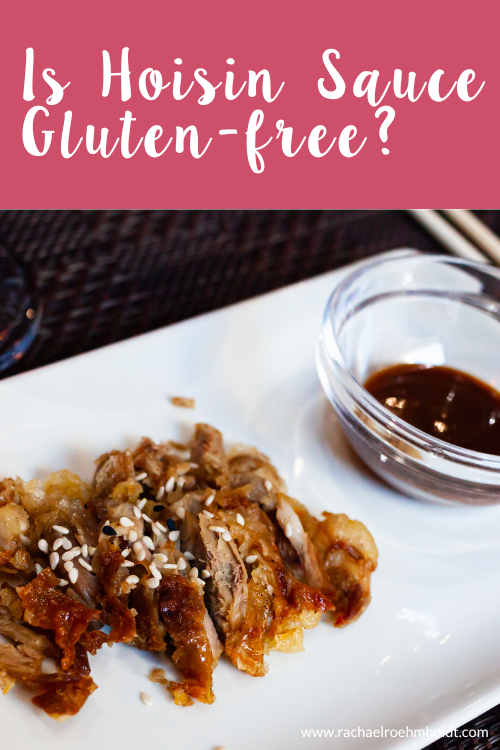 Is hoisin sauce gluten-free?
Unfortunately, most traditional hoisin sauce contains wheat flour, wheat, or wheat protein. Sometimes this is an ingredient added on its own, other times it's from soy sauce added to the sauce.
Either way, any wheat ingredients make most hoisin sauce not a safe choice for folks on a gluten-free diet. 
That said, you can find a few brands out there that make their recipe using no wheat. You can find these by looking for a gluten-free label on the packaging.
Look for the brands from the next section to help you make quick decisions next time you're shopping for this ingredient.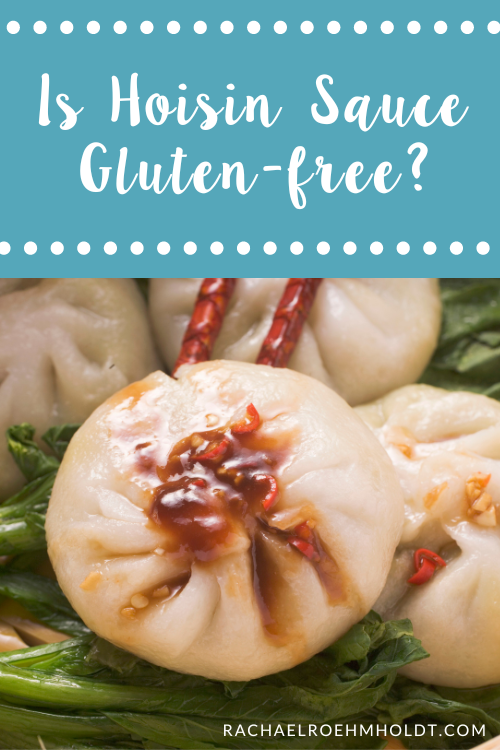 Gluten-free hoisin sauce options
You can find a few gluten-free hoisin sauce varieties from various manufacturers. Here are a few to look for next time you're looking for this product:
If you've been wondering if the hoisin sauce you get at sushi restaurants or this sauce that you use in your favorite stir-fry sauces at home is safe for a gluten-free diet, I hope this information has been helpful for you.
While most traditional hoisin sauces are not gluten-free, you can find specialty gluten-free hoisin sauce products. Look for specific brands and a gluten-free label to make sure what you're buying is safe for you and your diet.
If you loved this post, I hope that you'll share it with your friends on Facebook and pin it for future reference on Pinterest.
Love this post? You might also want to check out these!
Find out if your favorite foods and ingredients contain gluten with these posts!