Find out what Gatorade is, what it's made of, and if it's gluten-free. Plus discover which flavors are free of gluten, and if you need to be aware of dairy in Gatorade products.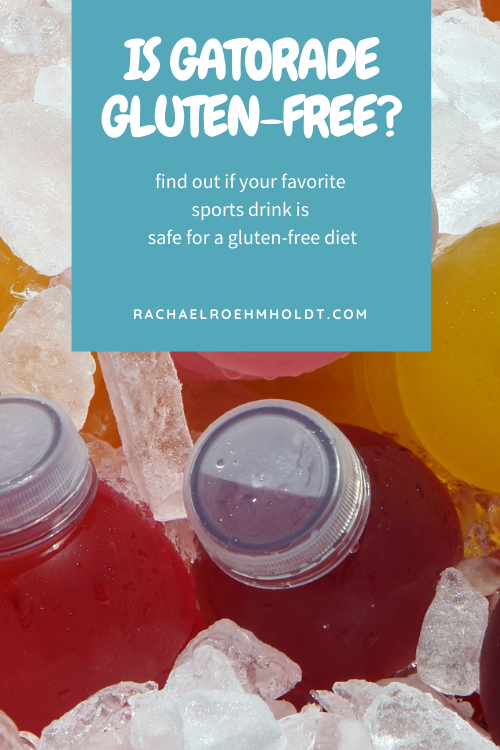 Note: I am a proud Amazon, Chomps, MunkPack, and Thrive Market affiliate and am happy to recommend their service and products to you. Please know that as an affiliate, I may receive a small commission on the products you purchase after clicking through my links. For more info, please see my disclosure policy here.
Do you work out a lot and need refueling after a hard sweat session at the gym? Many people reach for sports drinks, and more specifically, Gatorade, to replenish their electrolytes.
Gatorade has been around for a few decades and is the go-to sports drink for athletes and average folks who need to balance their systems after a long or hard workout.
If you're following a gluten-free diet, you know that every ingredient, even drinks, need to be looked at with a careful eye. Is there hidden gluten in Gatorade? Is it considered gluten-free? Are there gluten ingredients in this drink?
In this post, we'll answer all these questions and help you make an informed decision about whether or not to include this sports drink in your diet if you're avoiding gluten.
What is Gatorade?
Gatorade is a sports drink that's designed to help you replenish electrolytes after sweating a lot from a long or hard workout.
This drink is mainly made up of sugar, salt, water, and some electrolytes to help your muscles and body recover quickly and rehydrate efficiently.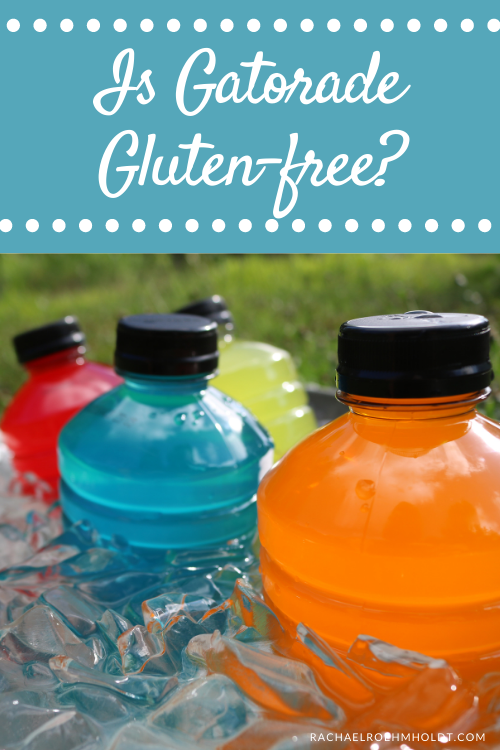 What is Gatorade made of?
The most common type of Gatorade is their Thirst Quencher. The ingredients in their fruit punch flavor are as follows:
Water, sugar, dextrose, citric acid, salt, sodium citrate, monopotassium phosphate, modified food starch, natural flavor, glycerol ester of rosin, red 40, caramel color.
What is gluten?
Gluten is a protein found in most wheat products, and acts as the "glue" that helps to hold wheat, barley, kamut, spelt, farro, durum, bulgur, rye, and semolina together to maintain their shape.
Gluten is naturally occurring, and therefore is impossible to strip away from the grain. If a grain naturally has gluten in it, there's no way to make that food gluten-free.
Sometimes gluten can show up as modified food starch if it is made from wheat (other times it's made from corn), malt, malt flavoring, and glucose. There are many other names of gluten that it hides under on ingredients lists.
Read on: Is modified food starch gluten-free?
Is Gatorade gluten-free?
According to the PepsiCo website, the manufacturer of Gatorade, "None of the ingredients in Gatorade ready-to-drink, Gatorade mix (bulk and sticks), G2 products, Recover Protein Shakes, Recover Protein Powders, Prime Energy Chews, and Gatorade Endurance products are derived from grains or flours that have been linked to gluten sensitivity.
While these products are not formulated using gluten-containing ingredients, they have NOT been tested to be gluten-free. There is a possibility the ingredients were exposed to/stored next to gluten-containing foods during processing."
Read on: Is Powerade gluten-free?
Is Gatorade dairy-free?
Gatorade hydration drinks do not contain any dairy ingredients and are safe for a dairy-free diet. However, some products from the Gatorade brand, like their shakes or bars may contain some dairy.
Review ingredients lists before buying something other than their sports drinks if you're also avoiding dairy in your diet.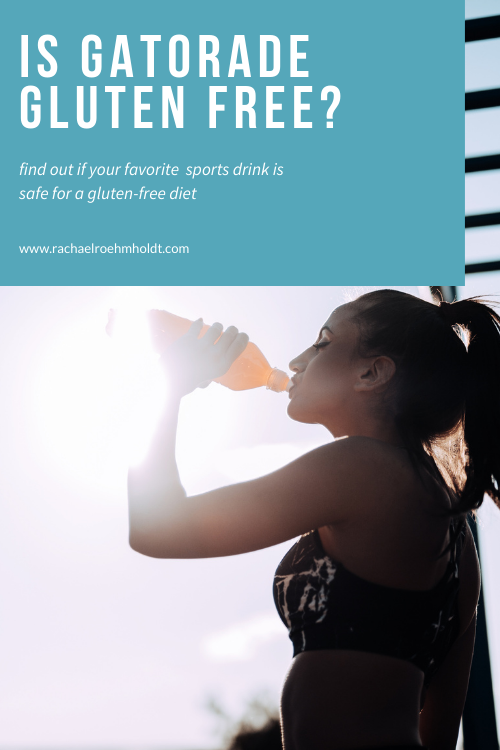 Gluten-free Gatorade Drinks
These drinks are not labeled as gluten-free, meaning they haven't been tested for gluten or they don't make statements as to how much gluten is in their products. However, this drink does not contain any gluten-containing ingredients.
Use your own best judgement about your body's level of sensitivity to gluten to make a decision on whether or not you include this drink in your diet. If you have Celiac's disease, you may be more comfortable choosing a drink that has a gluten-free label on it.
These are the varieties and flavors you can find of Gatorade that have no gluten.
Gatorade Thirst Quencher
Fierce Blue Cherry
Cool Blue
Fierce Grape
Frost Glacier Cherry
Frost Icy Charge
Frost Glacier Freeze
Frost Arctic Blitz
Tropical Cooler
Lime Cucumber
Fierce Green Apple
Lemon-Lime
Citrus Cooler
Frost Tropical Mango
Strawberry Watermelon
Fierce Strawberry
Strawberry
Strawberry Raspberry
Fruit Punch
Fierce Fruit Punch + Berry
Orange
G Zero
Glacier Cherry
Glacier Freeze
Grape
Lemon-Lime
Berry
Orange
G2
Mixed Berry
Glacier Freeze
Cool Blue
Grape
Lemon-Lime
Raspberry Lemonade
Fruit Punch
Orange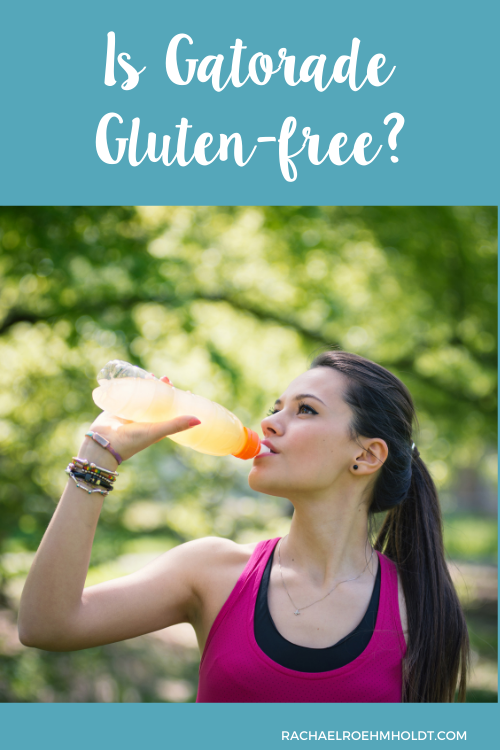 Organic Fruit Quencher
Passionfruit
Mixed Berry
Strawberry
Gatorade Juiced
Apple Raspberry
Mixed Berry
Citrus Berry Punch
G Endurance
Orange
Watermelon
Lemon-Lime
Cherry
Gatorade products with gluten
Some products from Gatorade do contain gluten. Some of their bars, like the Whey Protein Bars, Prime Nutrition Bars, and Prime Fuel Bars do contain gluten according to the Gatorade website.
If you loved this post, I hope that you'll share it with your friends on Facebook and pin it for future reference on Pinterest.
Love this post? You might also want to check out these!
Find out if your favorite foods and ingredients contain gluten with these posts!