I love a quick dinner. While I love to cook, I love to eat more – and lately, eating has been a lot more appealing to me than spending time in the kitchen preparing meals or doing things like dishes. I go through these phases every once in a while where cooking and eating healthy (although I know how wonderful it is for me), is the bane of my existence. I'd much rather go to the store and pick something up, reheat it and chow down.
When I start finding myself in that phase, one of my go-to solutions is to make big batches of food and chow down for multiple meals. All desire for making things different, unique, or fancy goes out the window. I return to my crockpot and eat and reheat until I run out. Then I do it again until the phase wears off.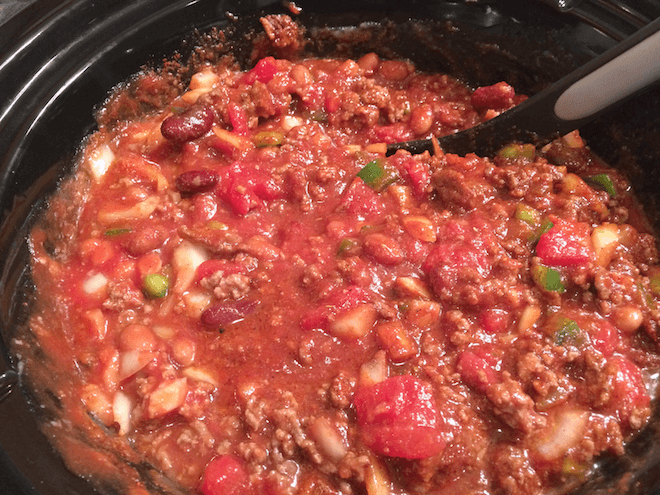 This week, I hit that phase. Normally, I can combat it right away, but the past few days have been a little embarrassing – especially for someone who calls themself a health coach. I ate out, I ate frozen burritos, and we even grabbed a pizza from the deli case after going to the store last night. Not my most shining of moments, but it's reality. I'm committed to getting back on track today, which is why I have started in on my easy crockpot chili.
This chili is so simple to make. It took less than 15 minutes to get everything into the crockpot, and an afternoon to fill my house with the most ridiculously delicious smell you can imagine. I'm counting down the moments until I get to eat.
Easy Crockpot Chili Recipe
Ingredients
2 pounds ground beef
1 28-oz can tomato puree
1 15-oz can kidney beans, drained and rinsed
1 15-oz can pinto beans, drained and rinsed
1 medium onion, chopped
1 medium green bell pepper, chopped
1/4 cup chili powder
1 tbsp garlic powder
2 tsp salt
1 tsp ground black pepper
1/2 tsp dried oregano
1/4 tsp cayenne pepper
Directions
Add the ground beef to a skillet and brown.
While the beef is cooking, add all remaining ingredients to crockpot.
Add the cooked ground beef to crockpot. Mix all ingredients to combine.
Cook chili on low heat for 7 to 8 hours.
Serve and enjoy for days of no-cooking and plenty of eating (with minimal cleanup).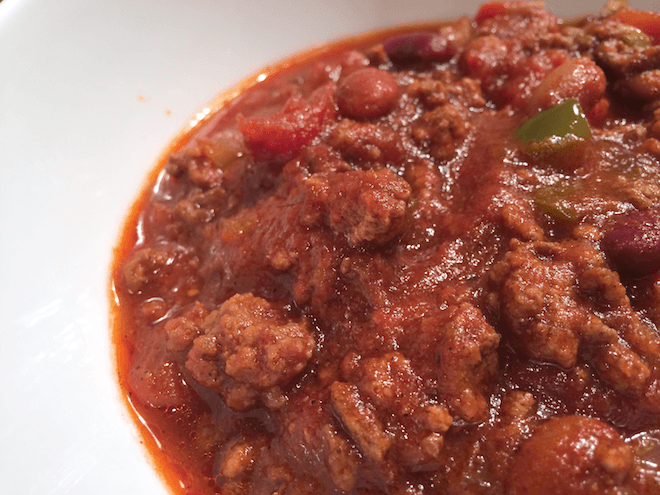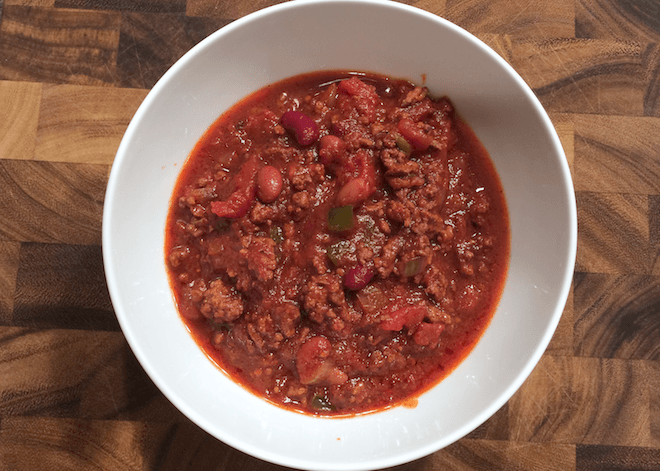 What are some of your go-to solutions when you don't feel like cooking?
Get the FREE Gluten-free Dairy-free Shopping List
Get access to the most comprehensive - and healthy! - gluten-free dairy-free shopping list around!
Plus get 5 sample gluten-free dairy-free recipes!