Find out what tater tots are made of, if they are safe for a gluten-free diet, and what brands to look for at the grocery store.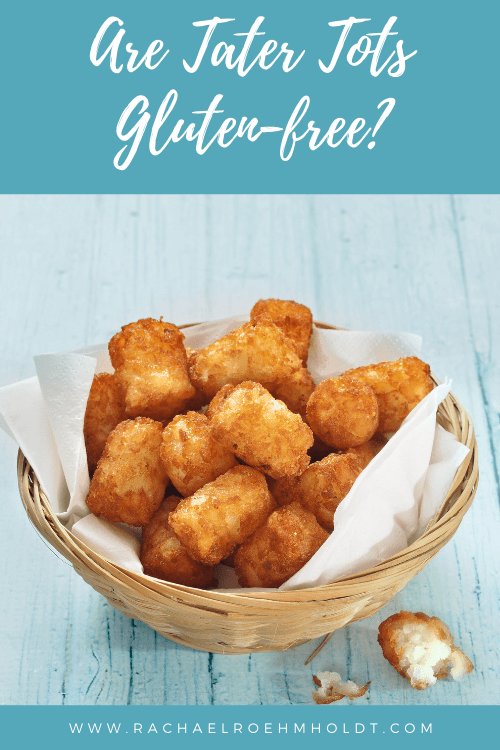 Note: I am a proud Amazon, Chomps, MunkPack, and Thrive Market affiliate and am happy to recommend their service and products to you. Please know that as an affiliate, I may receive a small commission on the products you purchase after clicking through my links. For more info, please see my disclosure policy here.
Whether you've got kids at home or are a kid at heart, tater tots are a delicious side dish alternative to potatoes, french fries, or potato chips.
If you follow a gluten-free diet, you know that you need to be aware of each and every food that you put in your body to avoid having a reaction due to food intolerances or food allergies.
Tater tots are no exception to this rule. If it's a food that's been processed, you know the chances of the food containing gluten or coming into cross contact with gluten are probable.
That's why we're going to dig into this topic today and find out if they're safe to eat on a gluten-free diet, and what you need to know and look for at the store.
In this post, we're going to find out if tater tots are gluten-free, what to look for next time you're searching the frozen food aisle, and what brands to buy.
What are tater tots?
Tater tots are a potato-based side dish that are often served in place of French fries or baked into casseroles. They are cylindrical shaped and made with shredded potatoes, then deep fried.
You can find them at some restaurants, as well as in the frozen food section of your grocery store to bake up at home.
Fun fact: The term "tater tot" is actually a registered trademark of Ore-Ida brand, but most people still call these little potato pockets by that name. From other brands, they are usually called "tots" on the packaging.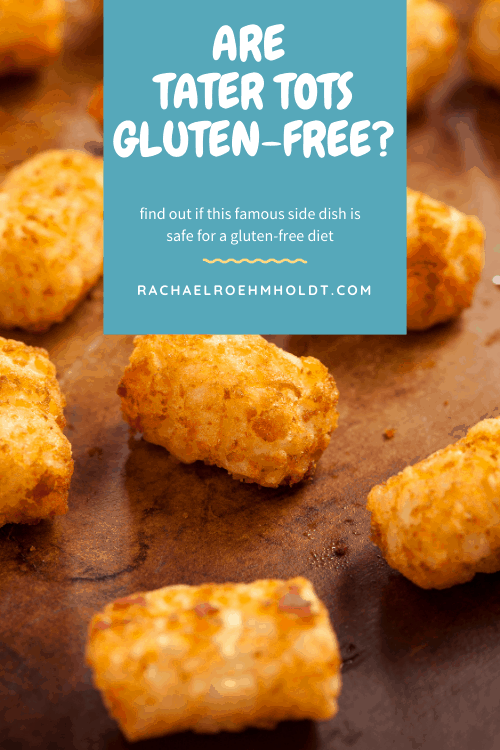 What are tater tots made of?
Tater tots are made from shredded or grated potatoes, seasonings, and are fried in oil. Some recipes include all-purpose flour to help bind the tots together or to create a crispy shell on the outside of the tots.
Are potatoes gluten-free?
Potatoes are naturally gluten-free and don't contain gluten, as they are not a grain.
Better yet, potatoes are grown underground, making any possibility of cross contamination in the field practically impossible.
Read on: Are potatoes gluten-free?
Can you have potatoes on a gluten-free diet?
Potatoes are naturally gluten-free, and therefore safe to enjoy on a gluten-free diet. In their most basic form, in any variety, potatoes can be enjoyed while still avoiding gluten.
Are tater tots gluten-free?
Tater tots are similar to French fries, in that if you buy them at restaurants, they are likely to contain gluten from a shared fryer.
When you buy frozen tater tots, they may contain gluten in order to help them crisp up in the oven. Look for hidden sources of gluten in the ingredient list or a gluten-free label on the packaging to help you make a decision when at the grocery store.
Read on: Are French fries gluten-free?
Read on: Are hash browns gluten-free?
Many homemade recipes for tater tots I've found online include all-purpose flour. If you were to make your own tater tots at home, I'd recommend swapping the all-purpose flour for a gluten-free all-purpose flour in its place.
What to look for in tater tots when you're gluten-free
Many tater tot brands are made with flour as a coating, in order to make them crisp up more in the oven. This flour contains gluten, and you'll want to avoid any packages that contain flour or other hidden names of gluten.
One of my little secrets is that I carry around a copy of my GFDF Take Along Cards so that I always have a point of reference when I can sneak a peek at the ingredient list of a food.
>> Get your copy of the GFDF Take-Along Cards to make this easy on you.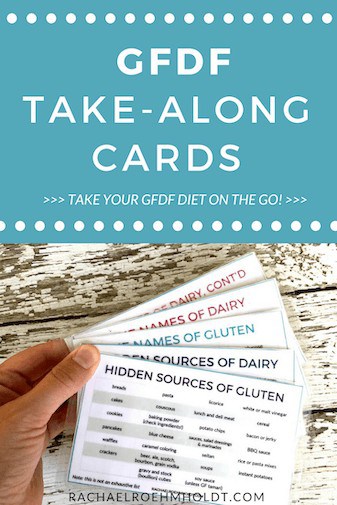 Your best bet is to look for a tater tot brand that has a gluten-free label, as this indicates that less than 20ppm of gluten is present in the package. Check out the list below for some brands I was able to confirm their stance on gluten in their products.
Brands may change their recipes at any time, so look at packaging each and every time you purchase.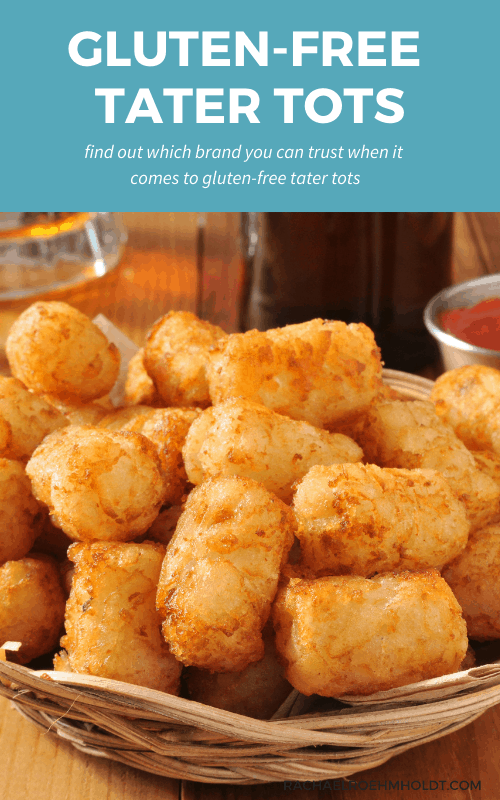 Gluten-free tater tots
I set out to make a list of brands of gluten-free tater tots that you could look for at the store. However, after doing research, I found that most brands don't have gluten-free labels.
Some products contain no gluten-containing ingredients, but they also don't state that they are gluten-free, and others have warnings that they may be processed in facilities with gluten, which made me feel uneasy recommending them to you.
I was only able to find gluten-free labels on Ore-Ida brand of tater tots.
Alexia brand may have gluten-free tater tots with labeling, but their website states that you should look at the package every time at the store, as they may change facilities. They didn't indicate on their website that their tater tots are always gluten-free.
Other brands, like Bird's Eye and Lamb Weston don't have gluten-containing ingredients, but also didn't have a gluten-free label. You may consider trying these out if you feel comfortable with the idea of cross contamination or trace amounts of gluten.
Do your due diligence each time you buy and check ingredients lists to look for hidden gluten ingredients and look for a gluten-free label.
These are the gluten-free options from Ore-Ida, but again, check packaging each time you buy in case the recipe or facility manufacturing procedures change.
Ore-Ida Golden Tater Tots
Ore-Ida Mini Tater Tots
Ore-Ida Extra Crispy Tater Tots
Ore-Ida Onion Tater Tots
Ore-Ida Golden Crispy Crowns
Ore-Ida Ready in 5 Microwaveable Extra Crispy Crowns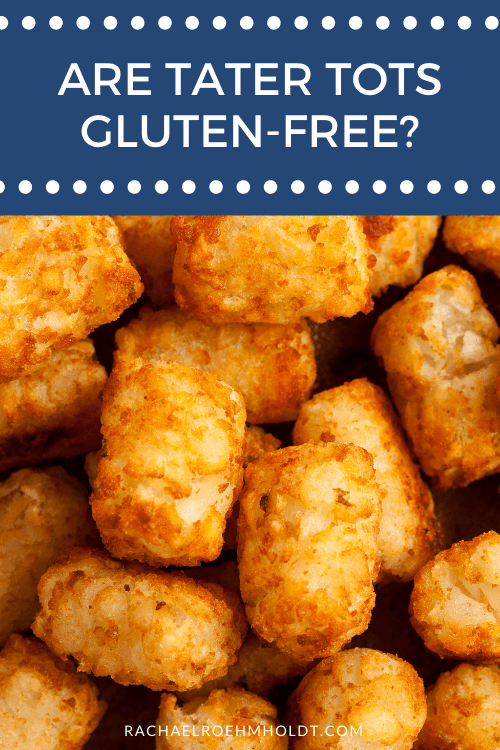 Make your own gluten-free tater tots
If you don't feel great about the idea of buying frozen tater tots for your gluten-free diet, you may consider making your own at home. Here are a few recipes to get you started.
Homemade Tater Tots (use gluten-free all-purpose flour in place of traditional all-purpose flour)
If you love tater tots and have been wondering if they are gluten-free, I hope you were able to get all the information you need to make an informed decision.
Many brands are not gluten-free, however Ore-Ida seems to be a good brand to stick with and enjoy as a delicious side dish to all your favorite burgers and barbecue, and in tater tot casseroles.
If you loved this post, I hope that you'll share it with your friends on Facebook and pin it for future reference on Pinterest.
Love this post? You might also want to check out these!
Find out if your favorite foods and ingredients contain gluten with these posts!