Find out what Hi Chew candies are made of, the flavors they come in, and if they are safe for a gluten-free diet. Plus find out if they're dairy-free and vegan.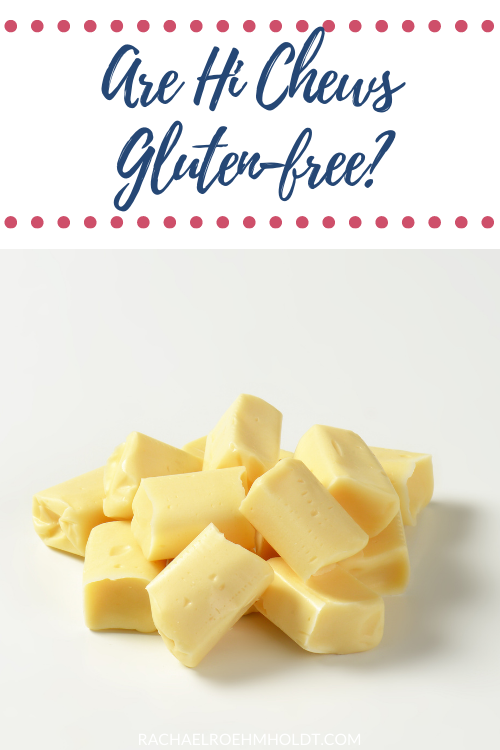 Note: I am a proud Amazon, Chomps, and Thrive Market affiliate and am happy to recommend their service and products to you. Please know that as an affiliate, I may receive a small commission on the products you purchase after clicking through my links. For more info, please see my disclosure policy here.
If you have seen Hi Chews around at the grocery store or even in your kid's Halloween stash and wondered what this candy is and what it's made of, you're not alone. When my son first brought this treat home from school one day, I had never heard of it before, let alone knew what ingredients were in it.
I wondered if I could eat it while following my gluten-free diet, and if it had other ingredients I avoid like milk or cream. If you steer clear of gluten in your diet like I do, you may have wondered what this candy is, what it's made of, and of course if you can enjoy it on your gluten-free diet.
Find out whether you'll want to include this candy in your diet regularly and what you need to know about Hi Chews if you avoid gluten, dairy, or follow a vegan diet.
What are Hi Chews?
Hi Chew is a chewy candy that originated in Japan and is now popular in the U.S. as well. This candy is extremely chewy and part of the appeal is that it lasts for a long time.
Hi Chew comes in a variety of fruity flavors, like Blue Hawaii, Blue Raspberry, Rainbow Sherbet, Raspberry, Blueberry, Black Cherry, Watermelon, Green Apple, Dragonfruit, Strawberry, Grapefruit and Kiwi. They also have Mango, Grape, Lemon, Acai, and Banana.
This candy is individually wrapped, like Starburst, so that you can enjoy just one at a time.
Read on: Are Starburst Gluten-free?
What are Hi Chews made of?
Depending on the flavor of Hi Chews you opt to buy, the ingredients will vary slightly based on the flavoring. Here are the ingredients in aa bag of Hi Chew Superfruit Mix:
"Glucose syrup, sugar, vegetable oil (hydrogenated palm kernel oil, palm kernel oil), less than 2% of gelatin, chia seeds, natural and artificial flavors, citric acid, malic acid, fruit juice concentrate (color), vegetable juice concentrate (color), kiwi puree, maltodextrin, apple juice concentrate, dragon fruit juice, sucrose fatty acid esters, sorbitan monostearate, acai extract, honey, purple carrot juice concentrate (color), soy lecithin."
Read on: Is maltodextrin gluten-free?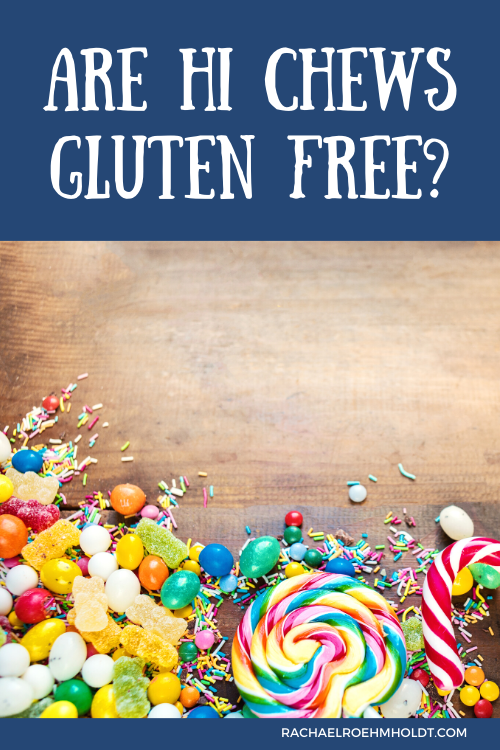 What is gluten?
Gluten is a protein found in most wheat products, and acts as the "glue" that helps to hold wheat, barley, kamut, spelt, farro, durum, bulgur, rye, and semolina together to maintain their shape.
Gluten is naturally occurring, and therefore is impossible to strip away from the grain. If a grain naturally has gluten in it, there's no way to make that food gluten-free.
Gluten can be found in candy as one of the main ingredients, especially in gummy candies, as wheat or wheat starch. You can also find it in flavorings, thickeners, or binders.
Is glucose syrup gluten-free?
I have often seen that glucose syrup is derived from wheat, however according to the Celiac Disease Foundation's website, this ingredient is always gluten-free. This is because they are extensively processed and the gluten is removed.
In the case of Hi Chew, their product website states that "… products made in our Shanghai and United States facilities contain corn glucose syrup. The location of manufacturing can be found on the back of each product."
The glucose syrup that's used in Hi Chews are made from corn, a gluten-free grain.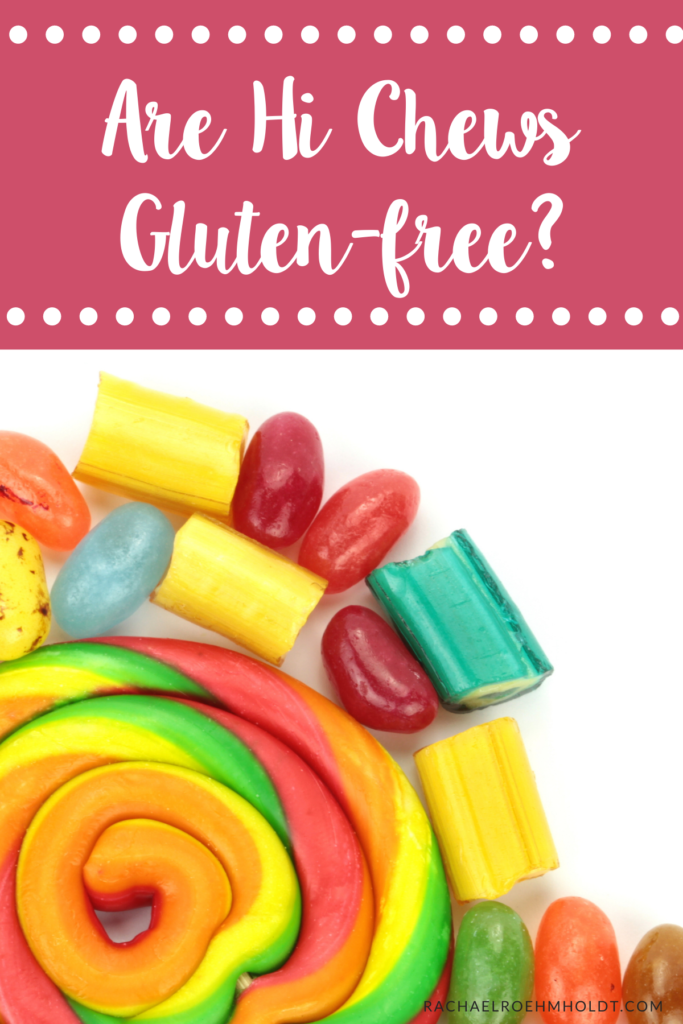 Are Hi Chews gluten-free?
According to the Hi Chew website, Hi Chew candy is considered gluten-free.
Read on: The Ultimate Gluten-free Candy List
Are Hi Chews dairy-free?
Hi Chew states on their website that their candy "may contain soybean, milk, or yogurt, depending on the flavor and the product. As there are variances between each of our products, please review ingredients and allergens carefully before consuming."
I've seen "contains milk" notes on the packaging of Hi Chew candies that my son has brought home from school or around Halloween in various flavors. If you follow a dairy-free diet, be sure to check ingredient lists of each flavor and piece of candy before eating.
Are Hi Chews vegan?
Hi Chew candy is not considered vegan as some flavors contain milk ingredients, and most flavors contain gelatin. If you are following a vegan diet, you'll want to find a different candy option.
If you enjoy Hi Chew candy, I hope that this post has helped you get the answers you've been looking for and how it can fit into your gluten-free diet. Remember Hi Chew candy is all gluten-free but not all dairy-free, so be aware of that next time you're considering this treat.
If you loved this post, I hope that you'll share it with your friends on Facebook and pin it for future reference on Pinterest.
Love this post? You might also want to check out these!
Find out if your favorite foods and ingredients contain gluten with these posts!