Learn if Bush's Baked Beans are safe for a gluten-free diet, plus which varieties to choose from.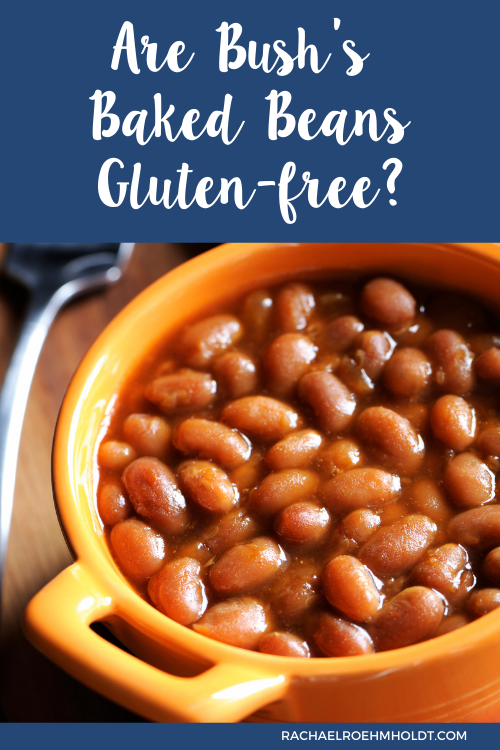 Note: I am a proud Amazon, Chomps, MunkPack, and Thrive Market affiliate and am happy to recommend their service and products to you. Please know that as an affiliate, I may receive a small commission on the products you purchase after clicking through my links. For more info, please see my disclosure policy here.
Do you love baked beans with your barbecue or like to mix some up as a side dish when your family fires up the grill in the summer? If so, you're not alone.
Baked beans are a staple side dish for many folks, and it's not surprising at all. Plain beans getting cooked up with a sweet, salty, and sometimes smoky flavor really take this neutral flavored ingredient and pump up the deliciousness.
If you're like me and on a gluten-free diet, you know that we have to be careful about what ingredients we choose from a big table at our family and friend gatherings. It's important to know which brands are safe and what ingredients are in each food we choose to consume.
Being gluten-free requires a little extra effort when it comes to eating, but it's all worth it when we know we can feel our best and have a good time while barbecuing with friends and family.
This post is all about a popular baked bean brand: Bush's Baked Beans. We're going to talk about what they are, what the ingredients are, and answer the question: are Bush's Baked Beans gluten-free?
We'll wrap this post up with a list of their popular flavors and which ones are safe for your gluten-free diet.
What are Bush's Baked Beans?
Bush's Baked Beans are a brand of canned baked beans that you can buy at many grocery stores. This style of beans are cooked with a sauce made with brown sugar, onion powder, salt, garlic, and other seasonings.
Baked beans are popular at barbecues and cookouts, and are particularly popular in the summertime when folks are grilling and eating outside a lot.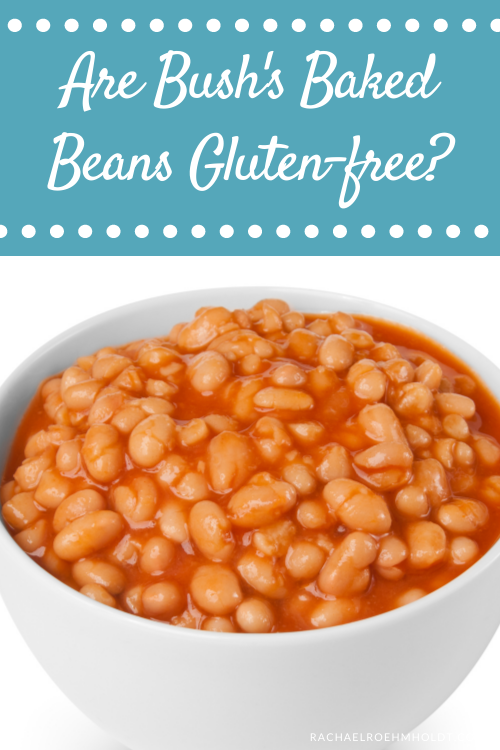 What are the ingredients in Bush's Baked Beans?
The ingredients in the original flavor of Bush's Baked Beans are:
Prepared Navy Beans, Water, Brown Sugar, Contains 2% or Less of: Cured Bacon, Salt, Mustard (Water, Vinegar, Mustard Seed, Salt, Paprika, Turmeric), Modified Corn Starch, Onion Powder, Caramel Color, Spice, Garlic Powder, Natural Flavor.
What is gluten?
Gluten is a protein found in most wheat products, and acts as the "glue" that helps to hold wheat, barley, kamut, spelt, farro, durum, bulgur, rye, and semolina together to maintain their shape.
You can find gluten in whole grains, but also in many processed foods as well. Many processed foods have hidden gluten in them in the form of gluten or wheat derivatives.
These are also in the form of flavorings, binders to keep ingredients together, or other additives.
Read on: What is gluten in food? The basics of a gluten-free diet
Are beans gluten-free?
Plain beans are naturally gluten-free. You can enjoy beans regularly on a gluten-free diet with a few things in mind.
Be aware that even if beans themselves are gluten-free, there are opportunities for the beans we can get at the store to not be considered gluten-free.
Read on: What foods are naturally gluten-free?
Are baked beans gluten-free?
Baked beans in general may or may not be gluten-free, depending on the brand and the recipe used. Look for gluten-containing ingredients before purchasing.
If you're making baked beans at home, make sure all the ingredients you add to your recipe are also gluten-free.
Read on: Are baked beans gluten-free?
One of my little secrets is that I carry around a copy of my GFDF Take Along Cards so that I always have a point of reference when I can sneak a peek at the ingredient list of a food.
>> Get your copy of the GFDF Take-Along Cards to make this easy on you.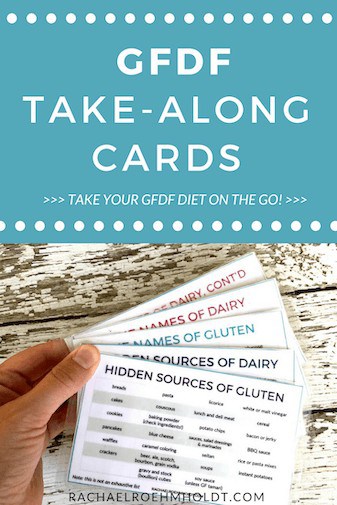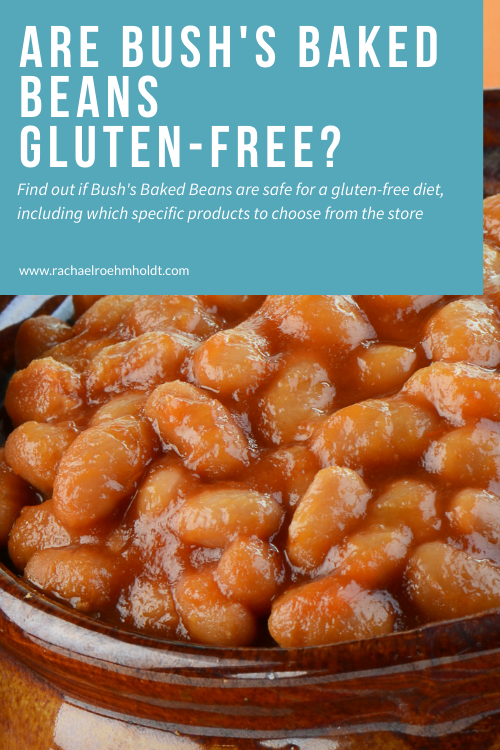 Are Bush's Baked Beans gluten-free?
According to the Bush's Beans website, "All Bush's® canned bean products are gluten-free. We do use corn starch in some of our products, but it does not contain gliadin gluten from wheat, barley, oats or rye grains, which may cause adverse responses in people suffering from celiac sprue. In addition, the vinegar used in our canned bean products is corn-based and distilled."
What varieties of Bush's Baked Beans are gluten-free?
All of them! Here is a list of the gluten-free baked bean products from Bush's:
Barbecue Baked Beans
Boston Recipe Baked Beans
Brown Sugar Baked Beans
Brown Sugar Hickory Baked Beans
Country Style Baked Beans
Homestyle Baked Beans
Honey Sweet Baked Beans
Maple & Cured Bacon Baked Beans
Onion Baked Beans
Organic Baked Beans
Original Baked Beans
Sweet & Tangy Baked Beans
Sweet Heat Baked Beans
Vegetarian Baked Beans
Are Bush's Brown Sugar Hickory baked beans gluten-free?
Yes! According to the Bush's Beans website, all their canned bean products are safe for a gluten-free diet. Hurray!
Are Bush's Bourbon and Brown Sugar baked beans gluten-free?
Yes, Bush's bourbon and brown sugar beans are gluten-free according to their website. You can safely enjoy these on a gluten-free diet.
I hope if you love baked beans and have been looking for an answer as to whether or not your favorite brand is going to work with your gluten-free diet, that you've learned everything you need to make an informed decision. This brand is considered safe for a gluten-free diet!
f you loved this post, I hope that you'll share it with your friends on Facebook and pin it for future reference on Pinterest.
Love this post? You might also want to check out these!
Find out if your favorite foods and ingredients contain gluten with these posts!